Can you remember the most beautiful poker legend you've ever been told? For me, this is a story about Huck Seed's prophetic dreams. I first heard about it a few years after starting my career. Subsequently, I was told the story over and over again and again, and I also told it to others more than once: you want to know how Huck Seed won a million dollars in the Main Event... twice?
The bait works flawlessly. Everyone knows that Huck Seed, the legendary gambler and member of the Poker Hall of Fame, won the World Series main event and got a million dollars for first place. However, that success remained the only one in his career. My story about his attempt to replicate that result was a constant success. But is there any truth in it? It took me ten years to find out about this.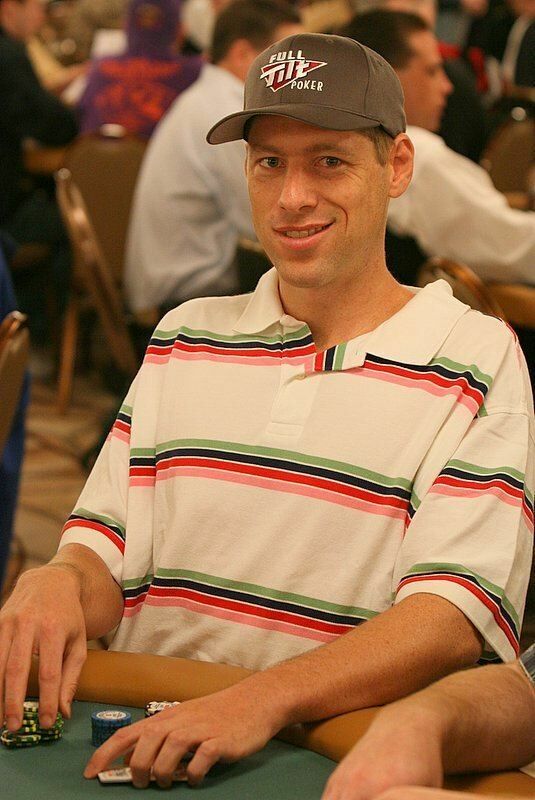 The First million
They say the hardest thing is making your first million. These words belong to the American tycoon T. Boon Pickens, who spoke about business, but in poker, as experience shows, things are exactly the same. Huck Seed won his first million in 1996, winning the Main Event of the World Series and becoming the world champion in poker.
His victory was not an accident – in those years he was considered one of the strongest poker players in the world, and only 295 people played in the Main Event, among which were all the strongest professionals and very few amateurs. On the final table, Huck managed to defeat such famous players as John Bonetti and Men "The Master" Nguyen. He beat Bruce Van Horn heads-up.
They say that on the eve of the final table, Huck Seed had foresaw a prophecy...
Dream of victory
"So, Huck Seed goes to bed before the final table and has a dream in which he wins a million!
This is how the story was told to me for the first time. I could pretend that I do not want to reveal my source, but, to tell the truth, I no longer remember who it was. In addition, exactly the same story was told to me several more times in detail by various people from the poker world.
"So when he woke up, he knew—he just knew! – who will inevitably win this final table. After all, a million, in those ydays, was given only to the winner...
Well, that could very well happen. Especially with Huck Seed. I idolized this man. He was one of the first players I saw on TV and was definitely the coolest since Paul Newman in The Hustler. When Huck Seed started talking, I imagined "Fast" Eddie Felson with his famous: "I dreamed about this match, fat man, dreamed every night. This is my table! I'm the boss here!" Eddie reigned at the pool table, and Huck Seed was the king of poker.
However, the story does not end there – The most interesting part is waiting for you ahead. Because a few years later, Huck had another dream, again that he had won a million dollars. I was told several versions – here is the most complete of them:
Second dream
A few years after winning the 1996 Main Event, Huck Seed again went deep in the World Series Main Event and reached the final two tables. The night before the game resumed, he had the same dream as the last time – the next day he would win a million.
To get a million, it was no longer necessary to take first place – due to the massive increase in the number of participants, Huck only needed to reach the final few players. A new day is coming, he is confidently moving towards his cherished goal, and when a little more than a dozen participants remain in the tournament, he goes all-in with queens against the eights of another player. And the eight comes! Huck has only a few chips left and is soon eliminated in 14th place.
How so? After all, a dream cannot fail! After a little thought, Huck comes to a logical conclusion: the prize for 14th place, which amounted to a little more than $30,000, needs to be turned into a million by betting on a roulette number. The chance of winning is one in 36, but a prophetic dream is a prophetic dream, what can go wrong?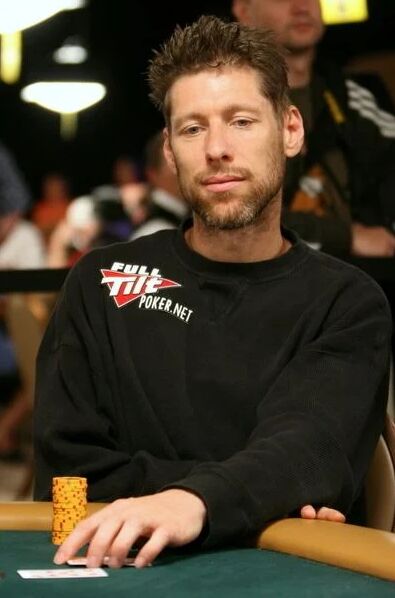 The Wheel
Sid finds a roulette wheel and tells the dealer that he wants to bet all of his winnings on number 14, the position where he ended his Main Event run. You can imagine the excitement that caused. Casino employees and spectators surrounded the table in a tight ring. "Look! Look! Huck Seed is ready to risk all his winnings to win the million he saw in his dream! In half a minute, the greatest showman in the poker world will either get rich or lose everything.''
And now the chips are on the table, and a small silver ball begins its run. It spins, spins, and finally falls into the nest with the number 14!.. But at the last minute, it slips out of it and, spinning hesitantly a little more, falls to the number 13! This time it's final. The dream turns out to be a dud.
The inconsolable Seed returns home from the casino and goes to bed, continuing to wonder how this could happen.
The Missing Clue
In the morning, Sid gets a phone call. The organizers of the World Series are on the line. They apologize verbosely for a technical error: it turns out that in fact, Hack was eliminated not in 14th place, but in 13th, and now they owe him several thousand dollars.
Several thousand?! Alas, in reality it turned out a little more, because if Hack had bet his entire prize on 13 – the place that he really took in the main tournament of the series, he would have received his million!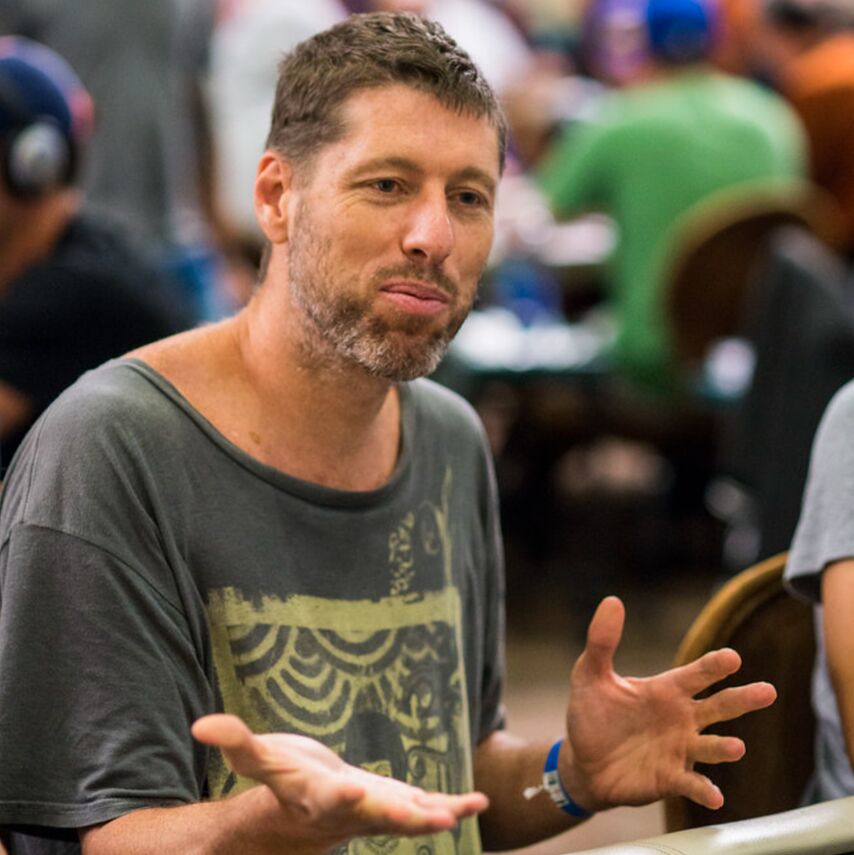 Fact-checking
When I first heard this story, it really shocked me. I vividly imagined the anguish of a player who trusted a prophetic dream, but lost a well-deserved million due to a stupid mistake by WSOP managers. However, some details clearly required clarification. So, I didn't hear from any of the narrators what year it happened in, but I didn't ask again, and who would dig into such trivialities, given the drama of the story?
The problem is that for the second and last time in his career, Huck Seed made the final table of the main event in 1999. A million was again given only for the first place. He finished 6th for $167,700. The last place at that final table was paid $64,285 – it doesn't look like a prophetic dream could happen on the eve of the pre-final. Huck flew out not in an 80/20 against a certain lady, but with against the of future champion Noel Furlong.
Doesn't fit
In 2017, I came to Las Vegas before the start of the Main Event. Over the course of two weeks, I spoke to a dozen main winners, from Phil Hellmuth and Johnny Chan to Jonathan Duhamel and Ryan Riess. Those were the best days of my life. Talking to each of them was something incredible for me. And I missed only two ex-world champions.
The first was Chris Ferguson. I desperately tried to convince him that all my questions would be about his victory in the main event, and not about the collapse of Full Tilt Poker, but I never received an agreement. It's a pity, but this, in principle, was to be expected.
The second was Huck Seed, my idol in the poker world. I managed to get his phone number and we exchanged text messages. He assured that he would appear on the series and be able to talk to me. However, something did not work out, and I had to return home without the coveted interview.
Five years have passed. I got a new opportunity to talk with Huck and, plucking up courage, I asked a question that interested me about a beautiful legend, which does not stand up to scrutiny.
Huck confirmed my concerns:
"I never dreamed of anything like this. Also, I have never finished 13th or 14th in the Main Event.
And it would be okay if it were only this – but the main disappointment awaited me ahead:
– ''Also, I never put my tournament winnings on roulette, and in general I played roulette only a couple of times, little by little, to keep my girlfriend company.''
So, another beautiful myth crumbled. However, for me, he will live forever. From the moment I first heard this story, it took on a life of its own. Today you read about it, and maybe it will stay with you.
Yes, this is my favorite poker legend, no matter if it turned out to be fiction. We love legends not for truth, but for beauty. When I started playing poker, Huck Seed was my idol, and everyone who told me a story about prophetic dreams clearly shared my feelings towards this great player. Unlike the story itself, these feelings are genuine and will never change.