Alexander Wolfgang Seibt is hardly familiar to poker fans outside of America. However, he runs the most popular poker channel on YouTube. Currently, Alexander has 915,000 subscribers, and in the near future he will become the first poker "millionaire". He recently beat out Masato Yokosawa, whom we talked about in the summer. The hosts of the PokerNews podcast at that moment introduced the Japanese as "the most popular poker video blogger." Masato currently has 829,000 subscribers.
Alexander opened a Wolfgang Poker account in October 2019, and a year ago he had only 50,000 subscribers. He won the love of a new audience by honestly talking about his successes and failures at micro-stakes in Texas live. Until recently, his main limits were the $1/$3 and $2/$5 tables. Only this year, when his popularity reached its peak, he received an invitation to participate in the Hustler Live streams, where he played $25/$50.
Wolfgang spoke about the reasons for such a rapid growth in popularity for material in CardPlayer.
Alexander is 28 years old. Like many Americans, he learned the rules of poker in early childhood and often played with friends at school and university. However, he never thought about a career as a player. After graduation, he got a job at a smoothie bar in Malibu, and in between shifts, he edited videos for various YouTube channels. Over time, he got a job as a video editor for the famous Russian YouTuber Vitaly Zdorovetskiy, the author of the VitalyzdTv channel. While working for him, Alexander got an excellent understanding of how YouTube works and decided that his calling was to make his own videos, and not edit others.
– I worked for Vitaly for more than a year, it was a very useful experience. At that moment I realized that the most difficult part in the production of videos is editing. And when I mastered this profession myself, there was no point in working for anyone else. The decision to go out on my own was easy for me. This is how the Wolfgang Poker channel was born. Wolfgang is my middle name. There was an idea to make Alexander Poker, but it was somehow too bland.
First-class editing is not the only reason for Alexander's success. He deliberately focused on low limits to "be closer to the people."
– Naturally, it will not be possible to reveal the secret of my popularity in a nutshell; many factors have come together successfully. My sincerity is definitely one of them. People feel it immediately. Viewers from small towns in Arkansas and Louisiana don't care about $25/$50+ limits, they want to watch a game they can imagine themselves playing; Perhaps they will even borrow some techniques. I've been playing more expensive for the last year and could completely forget about micro-limits. But you can't go far with a video of an expensive game, so at least once every two weeks I try to post videos with $1/$2 and $2/$5. This is what gets through to the audience.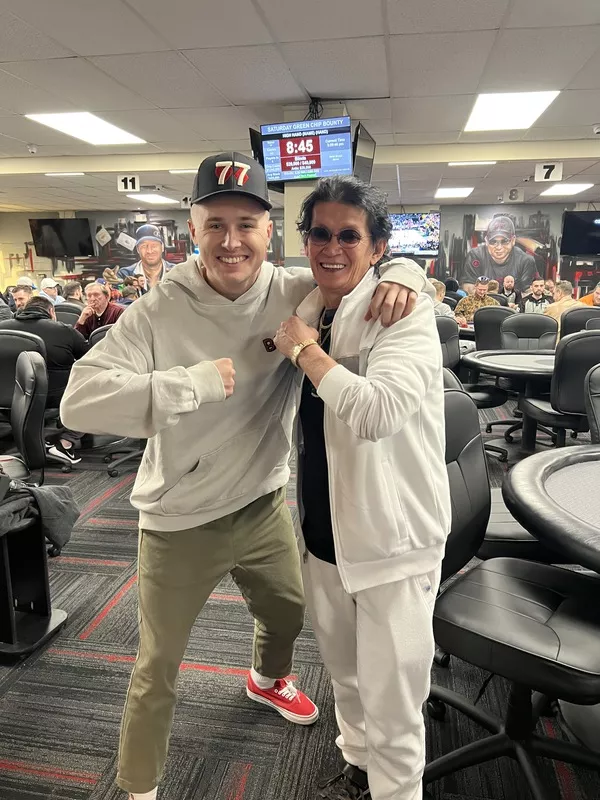 Shorts, which last less than a minute, gained particular love from Wolfgang's audience. They regularly receive millions of views, and the most popular video on the Wolfgang Poker channel has more than 80 million. It is curious that cosmic success was brought by an unremarkable hand in which Alexander and his kings won a pot of $906.
– There is too much content, the attention of viewers is scattered, so platforms are using various tricks to retain the audience. Last year, YouTube began additionally rewarding bloggers who post shorts. One-minute videos became incredibly popular, and I was one of the first to ride this wave.
At the time of the interview, Alexander published 443 videos on his channel, with a total of 460 million views. However, his main income comes from shorts. The most popular video from ordinary vlogs has received 250,000 views, and there are already about 100 shorts with 1 million views or more.
Alexander tries to post at least five shorts a week. It was this strategy that became the main catalyst for such a rapid rise. Over the past nine months, the number of subscribers has grown from 60,000 to 900,000, and this number is increasing every day. The channel became Alexander's main source of income, and he had to hire an employee to mass produce shorts.
– As long as shorts remain so absurdly popular, I'll focus on them. I specifically set aside one or two days a week to shoot content for shorts. Any hand with aces or kings gets a million views, it's just incredible.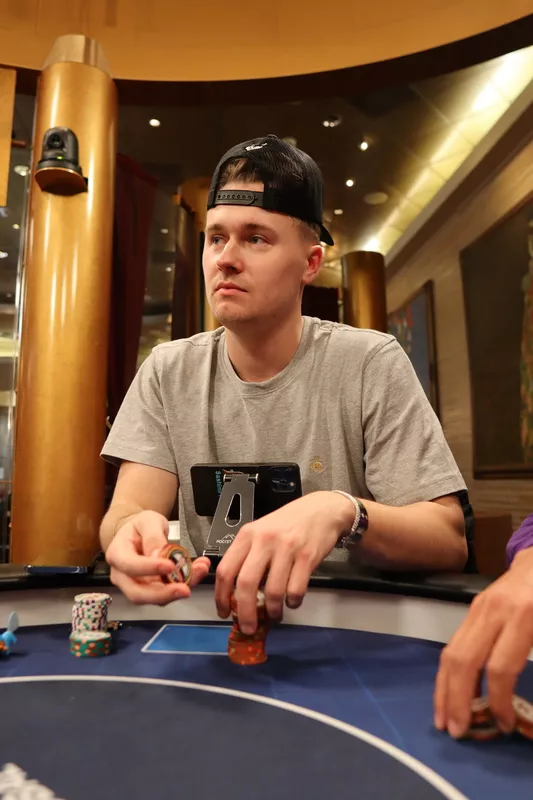 Alexander has no problems with sponsors and advertisers. The owners of poker rooms quickly figured out what was what. They pay decent money for Wolfgang to come play a session with them and talk about it on his channel.
– I thought about this way of earning money from the very beginning. Viewers constantly write to me that they came to play at the establishment on my recommendation, and before my videos, they didn't even know about its existence.
Alexander films content during the session; everything that seems interesting to him is captured on video. Then he sends all the material to the editor, who is responsible for editing. Seibt reviews the final version, makes adjustments, narrates the video, and adds effects. For views and clicks, it is also very important to choose the right intro for the video and come up with a catchy title. Alexander also tries to maintain constant contact with viewers and regularly responds to comments. All this takes a lot of time.
– The main thing is that I like it all. Perhaps a person who works 60 hours a week on an oil rig will think this is nonsense and will just laugh. But for me, this is real work, which takes a lot of effort and time. It's certainly not an easy path.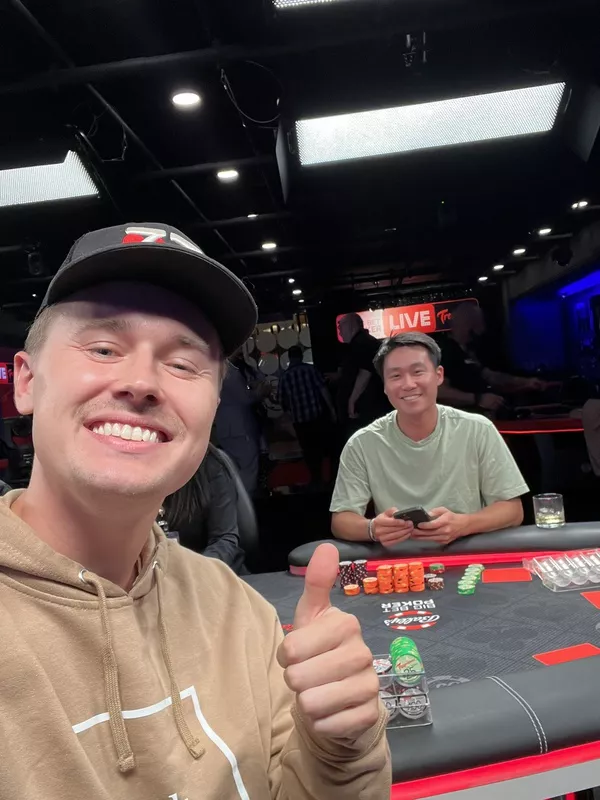 In terms of income, playing poker is not even close to comparable to a YouTube channel, but the game still brings Alexander pleasure. Initially, he set himself a goal of earning $300 from each video so that he could play for a $1/$2 bankroll at the nearest Agua Caliente casino.
-- At first, this plan seemed too ambitious. The first two years of earnings were very modest, and advertising income was practically non-existent. When I finally reached the desired level and later surpassed it, I became the happiest person in the world. I don't have to go to work, I'm my own boss and I do what I love, which brings me a decent income. What could be better?
Without taking into account advertising and sponsorship contracts, Alexander earns around $10 for every thousand views. It seems like a good income, but for him, it's not the ultimate dream.
– You can just shoot videos, make a profit, and do nothing else. Anyone can start a channel. But in reality, it doesn't work that way. To earn really big money, you need to work hard, and come up with and create interesting content. Only then will advertisers come to you. Now I earn more on the side, and not through internal YouTube monetization.
At times, Alexander catches himself thinking that he is not putting in enough effort. This feeling of guilt for lost profits is well known to many professional gamblers.
-- Sometimes, on vacation with friends or at a concert, I suddenly begin to count how much I could have earned during this time if I had instead picked up a camera and gone to the casino. But I immediately drive away these thoughts. We must not forget about balance, otherwise, everything will quickly end in emotional burnout. There are also opposite situations when I come up with excuses for myself not to do anything. Sometimes you have to force yourself to get up from the couch. And quite often such spontaneous, unplanned trips become truly memorable both for me and for the audience.