Last year, right after winning a $25,000 tournament, Nick was interviewed by CardPlayer's Julio Rodriguez.
– Congratulations on your recent success! But first, how did you spend the pandemic? There was a lot of action at the online high stakes, but some players, on the contrary, preferred to take a break.
– I played a lot, including the most expensive cash on GGPoker. There he won a lot, but played the tournaments to zero. However, given the stakes – and we were playing $500/$1,000/$2,000 – tournament results didn't really matter.
– Participated in some crazy pots?
– In the biggest hand I was in, $800,000 was up for grabs. Decent, but nothing special considering the blinds.
– Was it around the same time that Ali Imsirovic won the then-record pot?
Yes, it's the same game. Ali and I played only from time to time when we managed to get to the table.
Last year, all the attention went to Addamo and Imsirovic. Didn't you have a feeling of jealousy that you were undeservedly ignored?
– Absolutely not. Obviously, they are great players, but it happens every year – one of the high rollers catches an incredible upstreak. Journalists, fans, and even some professionals think that this is the result of some new strategy. There are about 20 very strong regulars in the high stakes, and the focus will always be someone from this group.
Over time, the variance will smooth things out, especially if you play all the expensive tournaments in a row, as we did. The community likes to make a fuss about big upstreaks, but in reality, all players from this group play at about the same level.
At the beginning of this year, I went through an upstreak myself, so I'm talking about it calmly. I know that I didn't play better. And the players who attribute a successful streak solely to their good play, frankly, annoy me.
My approach to the game has not changed in any way, I still work hard. But in every tournament, there are key moments. For example, in the late stage, a situation arises in which you are obliged to bluff. And whether you will be called or not, it does not depend on you in any way. The main thing is that you made the right decision, and what happened next is not so important.
– Is it true that some players start to play better during an upstreak?
– Certainly. When you feel good, it adds confidence. And this is important when you constantly make difficult decisions in stressful and difficult situations. Huge payjumps, cameras – all this affects. If you have won a lot lately, it is much easier for you to "pull the trigger", even in completely exotic spots that only the very top understand. At such moments, you seem to know the right decision in advance.
– Top regs work a lot in solvers. Do you personally prepare for your opponents, taking into account the small fields in high roller tournaments?
I don't miss a single broadcast. I watch all the streams, even the final tables online. All this is very important to understand the trends of the field.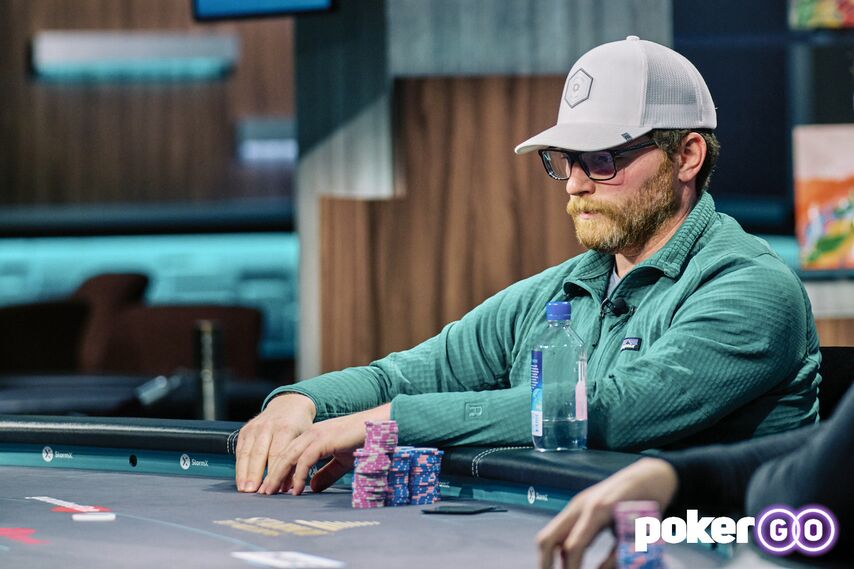 – Do you really watch almost all the broadcasts?
– Not almost, but everything. And so do all the top regs. It is not necessary to watch the live broadcast, you can then turn on the recording. I would call it passive learning... You can arrange with one of your friends and watch at the same time, discussing interesting spots together.
If I see a line that I would not use myself, I immediately take a laptop and check the hand in the solver. Suddenly I learn something useful, although most often it's just a slight deviation from the standard strategy or even a banal mistake.
It's hard to imagine that LeBron James returns to the hotel after his game and starts recording another game. I'm amazed that you watch all the final tables, and that's what all the top regs do.
– Basketball is still a completely different world. In poker, the actions of the players, especially if they constantly repeat them, can provide a lot of useful information. If the opponent from time to time makes the same mistake and does not know about it, this can be used at least a week later, at least the next day.
– Is there a difference between $300,000 and $25,000 tournaments for you? Are there tournaments where you get nervous?
– I have been playing for too long, so I do not feel any pressure. Considering the sale and exchange of shares, there is almost no difference. For me, it all looks like one very long and multi-level game.
It seems to me that modern regs are more pressured by opponents, not money. Everyone is constantly striving to play "correctly". And some players feel great discomfort from the fact that their every action is viewed under a microscope. Sometimes this is perfectly visible in the broadcast. A man has just won a big tournament, and all he can think about at that moment is the mistake he made in 4-max. Sounds stupid, but it happens. They start posting in general chats so other regs can appreciate their prank. They immediately try to assess how this mistake will affect them in the future. There is nothing to be done about such pressure, it will always be there.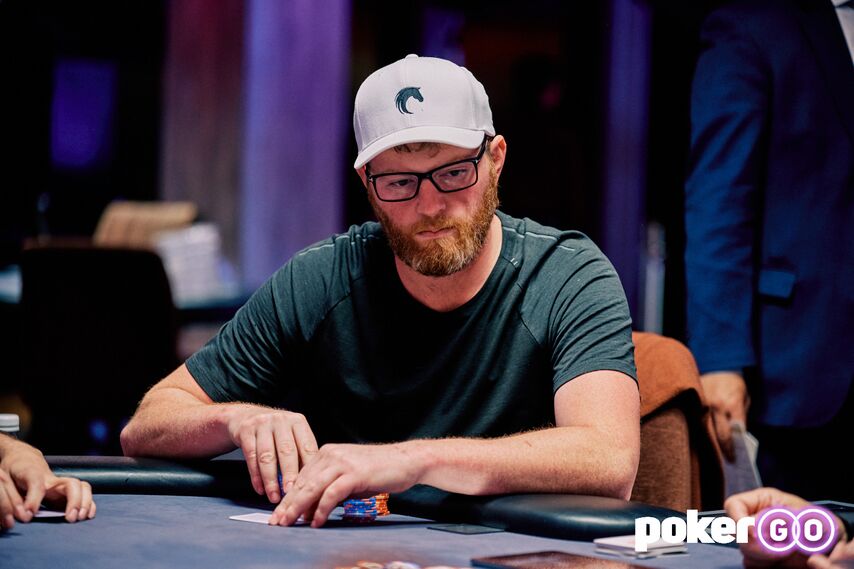 You always liked to chat at the table. But it seems to me that lately all the regulars have begun to behave much more freely?
– Before there was a whole group of players who were silent all the time and slowed down the pace of the game. They don't play anymore and that certainly affected the atmosphere. And the rest of the players who play high rollers have always been friendly with each other. We do not communicate with everyone in everyday life, but at the poker table everyone is very friendly. We can be called good colleagues. Although among the high rollers, of course, there are very close friends.
The atmosphere in the PokerGO studio also had an impact. Everyone is incredibly comfortable there, the room is separated from the casino. It's like a very expensive home game.
I like the comparison to golf. There, players have a lot of free time between shots, and they cannot think only about the game 100% of the time, many joke with assistants or other players. In poker, in my opinion, it should be the same. The days of peepers are long gone. Everyone has already figured out that it sucks.
– You have excellent chances to compete for victory in several Player of the Year standings at once, including ours on Card Player. But I suspect that you are not particularly interested?
– Yes, I don't care at all, I can see who is in the top, but just for the sake of curiosity. I just can't take an award that's basically given to the person who has the most success. It always seemed a little silly to me. Although among my friends there are very strong and smart players who closely monitor such ratings. Poker players don't have a lot of bonuses, so maybe I'm just turning into a grumpy old man.
– What goals do you set for yourself?
– The main thing is that I am satisfied with my own game. Now it is easy to check, because all moves can be calculated in the software. In our group chats, everyone is just waiting for the opportunity to catch someone on a bad hand and tell everyone about it. The less often this happens to me, the better I feel.
I have not set any long-term goals, especially for prize money, for a long time. If I feel that I'm playing well, and other top regs confirm this, then I'm doing everything right, and that's enough for me.