The mysterious high roller BERRI SWEET sometimes reveals details about himself on the 2+2 forum. The other day he was asked what his favorite hand in PLO is.
– I really like small connectors, but not higher than 7-high. Even one suit is enough. I used to 3bet with them from any position in 6max even though I was a preflop nit otherwise. I was upset when I found out that solvers do not approve of such a game. Even with JJ, I always catch a set and win in PLO, but for some reason, this hand does not give me such satisfaction. If you name specific hands, then I will choose 8653ds and 8643ds.

I've always liked the 85o hand in NLHE, even when it cost me $100k to Linus. But then, in an attempt to win back, I burned a bunch of buy-ins with this combination. So I don't love it anymore.

With T9o and 24s I won about the same amount as with QQ+, apparently, these hands are now the most profitable in NLHE.

I can't share my results with you ( Ed. Berri has been playing a lot of HU PLO $50/$100 against Sanita55 lately ) because the tracker is broken. But maybe I can post small updates once a week (if I remember).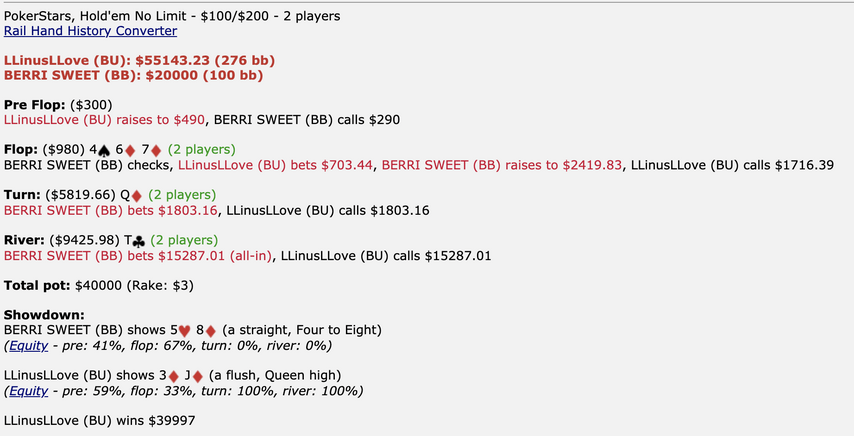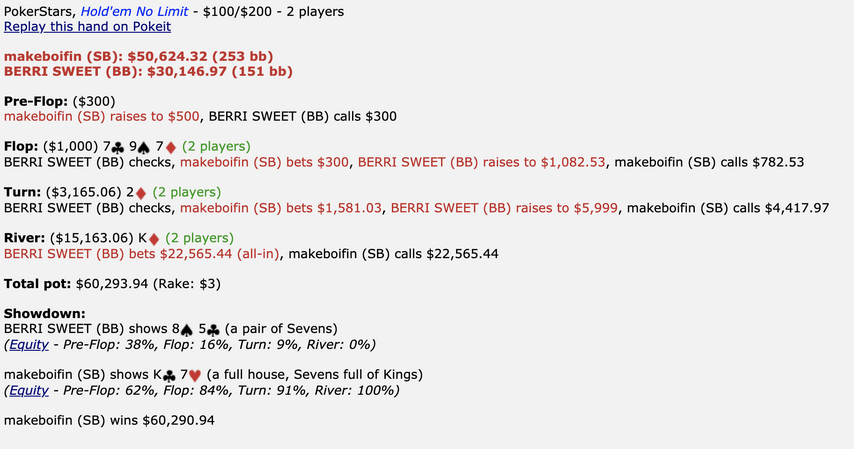 All last week, Phil Hellmuth played an expensive game on the streams and showed himself very brightly.
We talked about how he ended the session on Live at the Bike ahead of schedule in the telegram.
Before that, Phil managed to play at the Hustler casino, and he also excelled there.
In a $100/$200 game, he paid $22,000 on the river with K-high and his opponent showed a set.
– Did he misread his hand? – the commentator of the show Bart Hanson did not understand the play. "That's the only logical explanation."
"I was sure I had AT," Phil explained.
In another hand, he defiantly folded preflop.
"If I ever fold AKo to a 3-bet deep in a gazillion blinds, just bury me because that would mean I'm already dead anyway," Henrik Hecklen asked.
Phil lost $160,000 in that session and reported that over the past 11 years (33 sessions) this is his personal biggest loss in television games.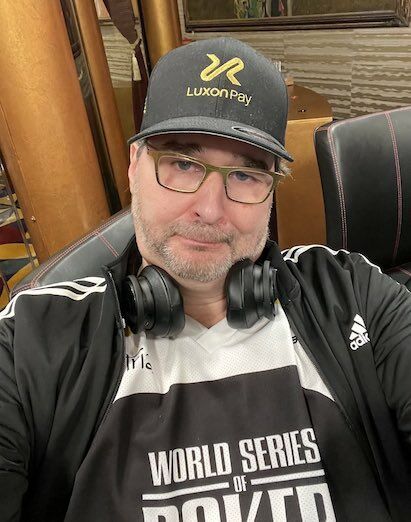 The tireless Alan Keating also took part in the same session at the Hustler Casino. On the StakeKing website, you could buy 5% (1% for $5,000) of his action. And the shares were even sold out. Although Alan himself did not appreciate this idea very highly.
"It's hard to imagine a worse investment."
His analytical skills did not let him down, he lost even more than Helmuth. Even the corporate strategy did not help – playing without a fold.
Alan played the session with VPIP 86, which is twice as much as the nearest player.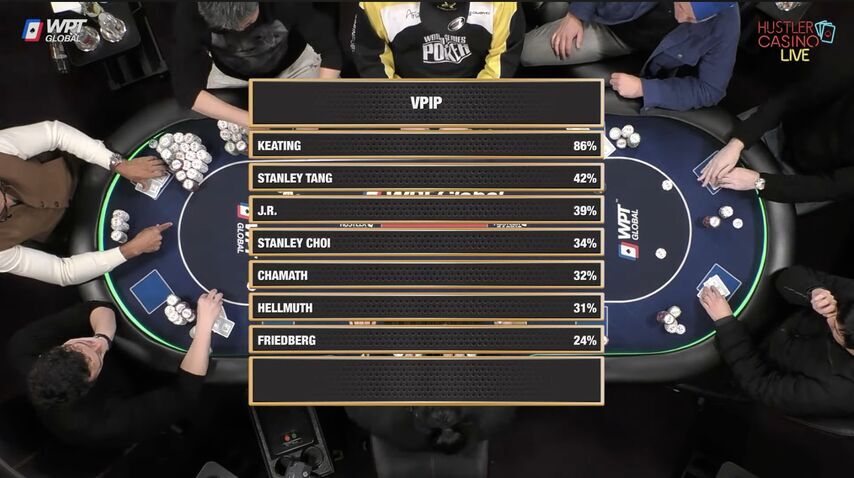 The most positive was the billionaire and friend of Helmuth Chamath Palihapitiya, a former top manager of Facebook. Outwardly, he comes across as a very modest and good-natured person, but during his work for Zuckerberg, Chamath had a reputation as a boss who regularly brings his subordinates to tears.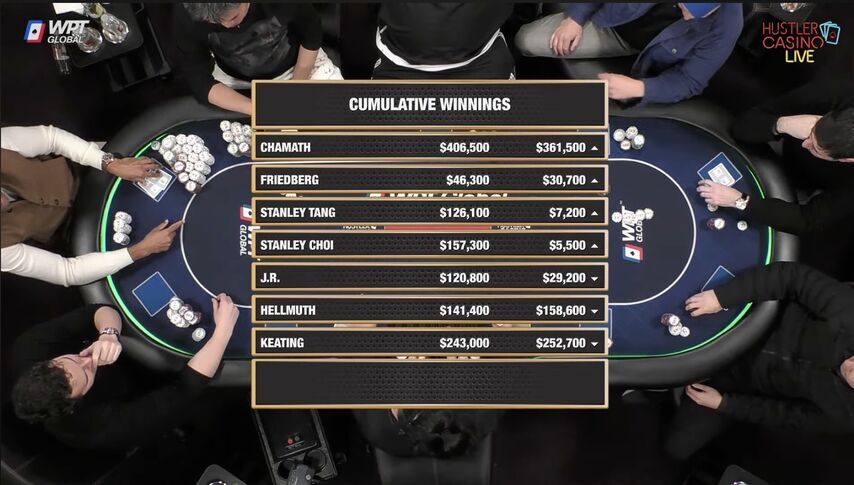 The other day, the organizers of Hustler streams introduced a new member .
– Meet Ariel, she will debut on the show tomorrow.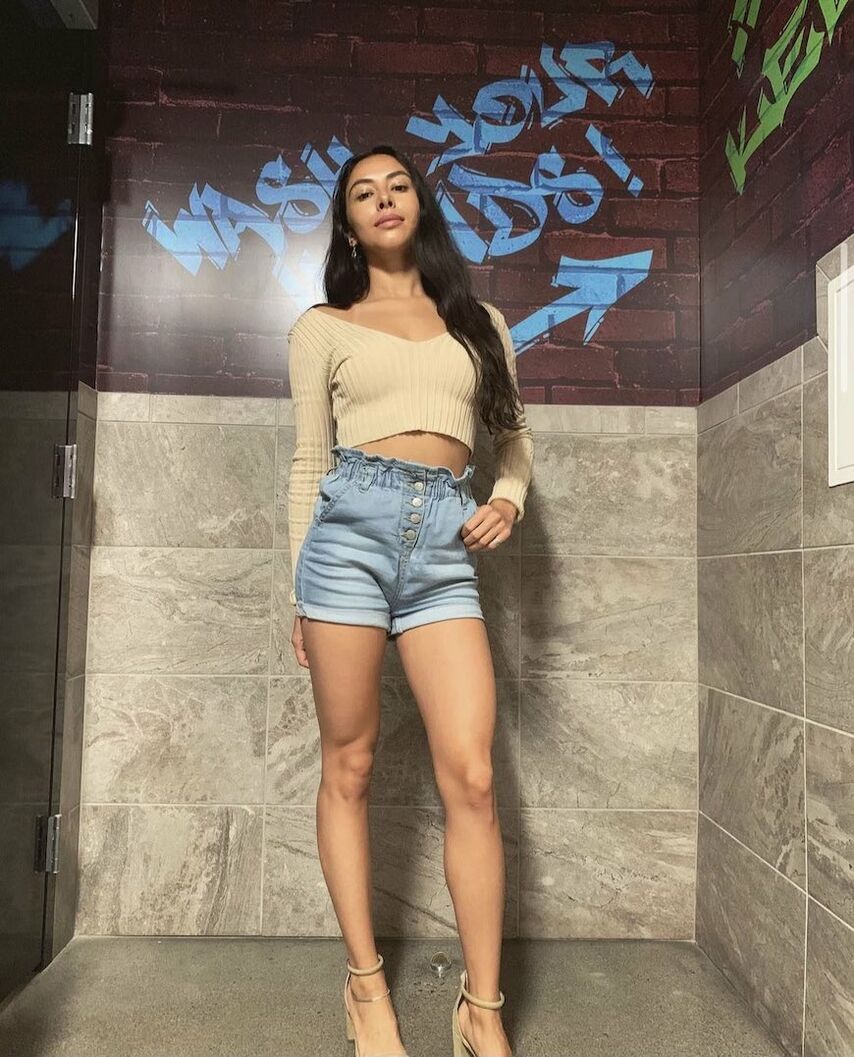 Venividi1993 reported on the third week of the marathon:
Cash: -$4,886

Tournaments: +$5,003

Hands: 11,790

I'm staying afloat again only thanks to MTT.
In the second week report, Venividi complained about the huge rake:
– Cash at GGPoker is very hard to beat. If you are trying to make money playing poker, I would suggest looking for lower-rake games or switching to tournaments.
Recall that the goal of the Venividi marathon is to spin up to $1 million, he started with a bankroll of $66k.
Veteran of the online movement Jedimaster82 successfully played heads-up PLO:
– The last 14k hands I've been doing pretty well.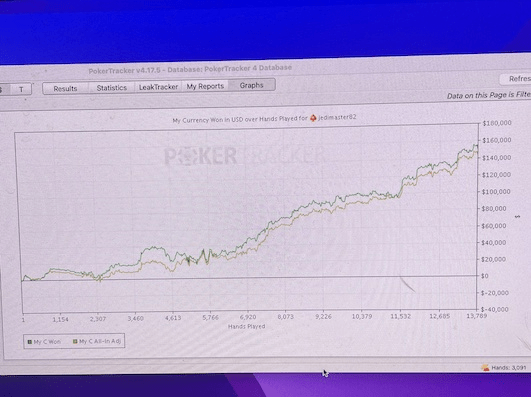 – Is it time to challenge Galfond? commentators suggested.
– I'm not rich enough.
Rui Cao faced a classic male problem:
– Do you sometimes have socks that just disappear over time? I just ordered 200 pairs on tilt…
Farah Galfond tried to hack:
"Just got a bunch of emails that someone from Buffalo is trying to get into my discord account. First, go to ***! And secondly, how do I get a discord account?
Phil Galfond recalled that with the advent of solvers, poker has changed forever:
– 15 years ago, the top cash game regulars made fun of tournament players and their small sizings. And eight years ago we found out that we were idiots.
"Don't forget that the players were ridiculed when they bet more than the pot," Jason Koon supported. – If you suddenly deviated from the rate of 66% of the pot, you were immediately called a fish. On hotkeys, everyone had sizings of 66%, 75% and 85% 🤣
– I was constantly trolled on the forums for 3-bet folds with a stack of 25bb, – Faraz Jaka, in his youth, also did not escape ridicule.
"In 2007, I decided it was time to play the NL $300/$600 for the first time in my life," Phil recalled another incident from his past life. – I checked the lobby of Full Tilt, and I found one person there – Phil Ivey. Why not?
Sat at the table with a stack of $60k. On the third hand he opened, I called with . Flop . Check, $3k, $9k, $18k, all-in, call. Lost and finished with it.
Daniel Cates revealed the secret of his success:
The weirder the player, the better he plays weird games.
In 2006, Kevin Martin won a small family tournament, where the prize for first place was ... a can of pickles.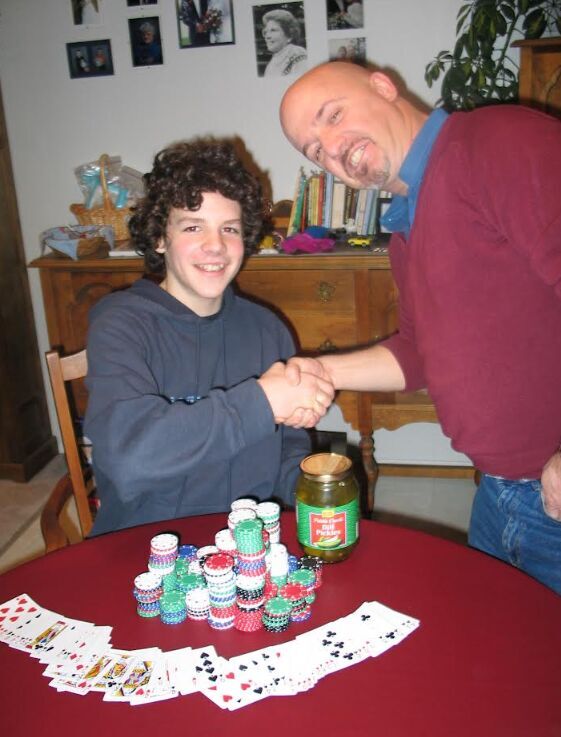 Niall Farrell discovered a poster with the slogan of all poker professionals:
We don't do it because it's easy. But because we thought it would be easy.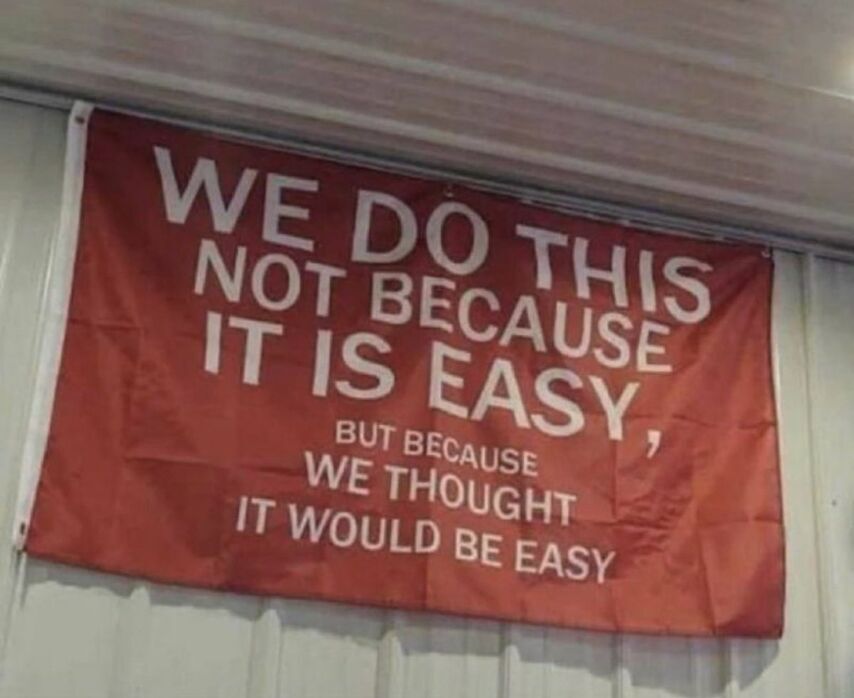 Doug Polk ended his $200,000 bet against Bill Perkins, which was to reduce body fat from 28% to 13.85% in a year. Doug showed impressive progress, but lost the bet – he stopped at around 15.1%.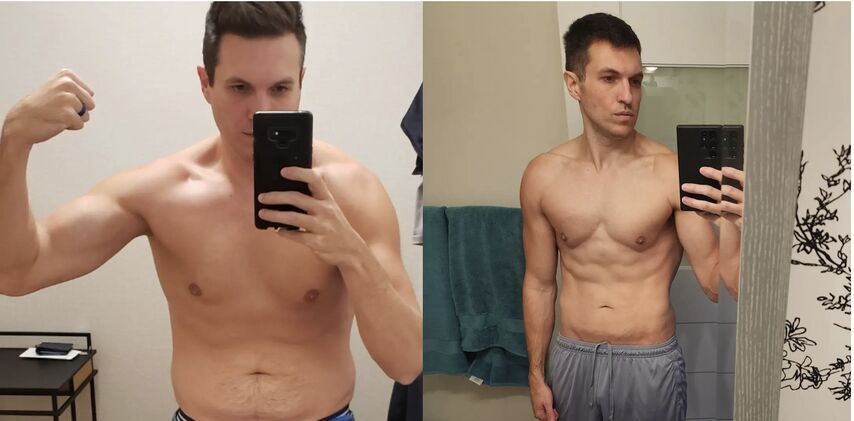 Daniel Negreanu remembered the last time he chopped at the final table:
– In 1997, I started to travel in tournament series. In the photo, my second victory in my life was in the $100 NLHE tournament. The next day I played a $1,500 limit hold'em tournament, went 3-handed with John Hennigan and T.J. Cloutier and won!

Heads-up with TJ we agreed to play for $5,000 less, and that was the first and last time I've ever chopped in tournaments. I learned my lesson – all or nothing. Since then, no deals.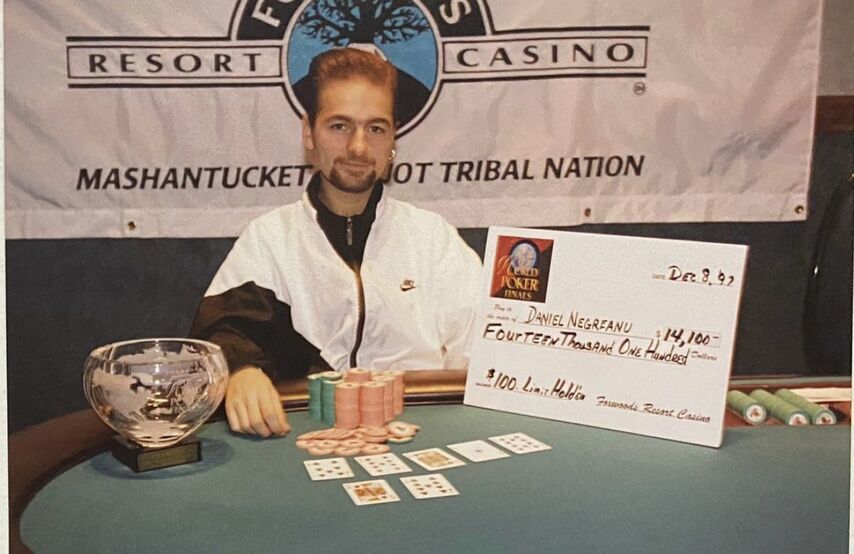 Did he cheat you or what? – did not understand the commentators.
– No, I just played better, so it was a mistake to chop.
A new season of the show No Gamble No Future has started on PokerGo. Rob Yong, Eric Persson, Patrik Antonius , Andrew Robl, MJ Gonzalez, and Marcus Goncalves played an expensive game for three days with a minimum buy-in of $500,000, at any time participants could add that much more to the stack. The blinds went up every session, starting at $500/$500 with an ante and finishing at $1k/$2k/$2k. The players also placed a side bet of $100,000 on the player who will show the maximum profit in three sessions.
After the first session, MJ Gonzalez became the leader in terms of profit.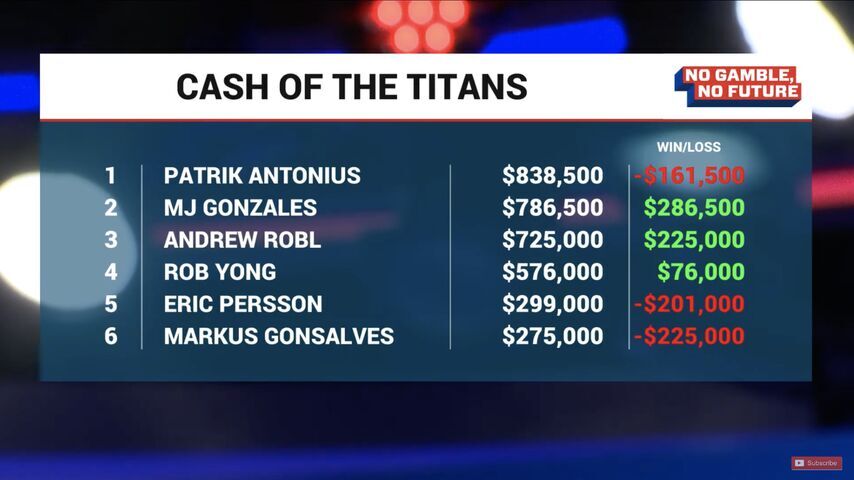 After the second, Andrew Robl took the top spot.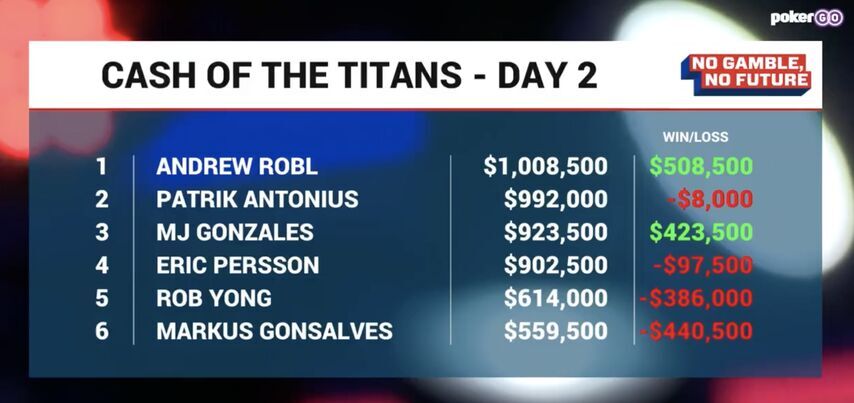 In the hottest hand of the session, he bluffed Rob Yong.
– Dear PokerGo, I have a request, – Rob Yong addressed the organizers after the show, – can I permanently delete this hand from your servers?
Early in the third session, Eric Persson shoved $2 million in the pot against Antonius with no outs.
But this gift did not help Patrick, he played made a small profit, and Andrew Robl won the side bet.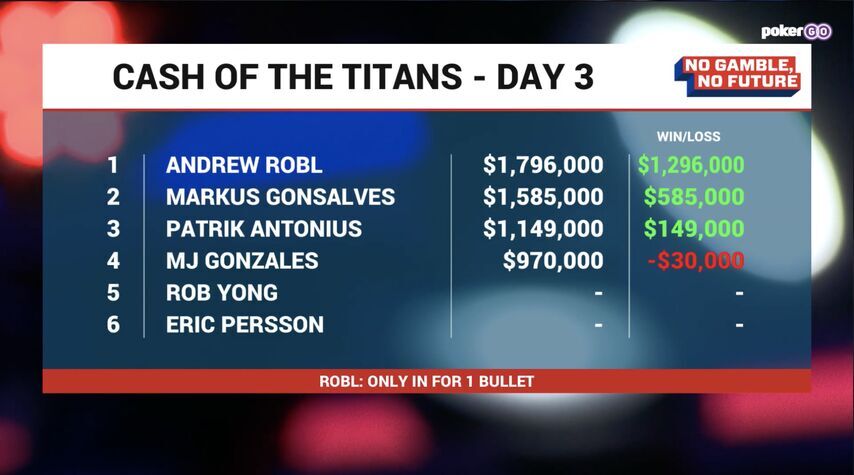 The first two sessions are available on Youtube.