Dan Tolppanen, host:
– Before diving into the world of poker, I had no idea how strong the Finns were at it. Over the past 20 years, some of them have consistently been among the elite players: Sami Kelopuro, Ilari Sahamis, Patrik Antonius , Jens Kyllonen... Especially noticeable was their dominance in the high-stakes cash game – the most difficult form of poker in which millions of dollars change hands regularly. As a rule, players from Finland tend to specialize in pot-limit Omaha – a game similar to hold'em, in which not two cards are dealt into hands, but four. In recent years, Eelis Pärssinen has won the most in Omaha games in the world. According to the most conservative estimates, he has made many millions of euros.
Joni Jouhkimainen:
"The first time I saw Eelis was in a 5/5 no-limit hold'em cash game at a Helsinki casino. He sat draped in Ed Hardy clothes and dyed hair.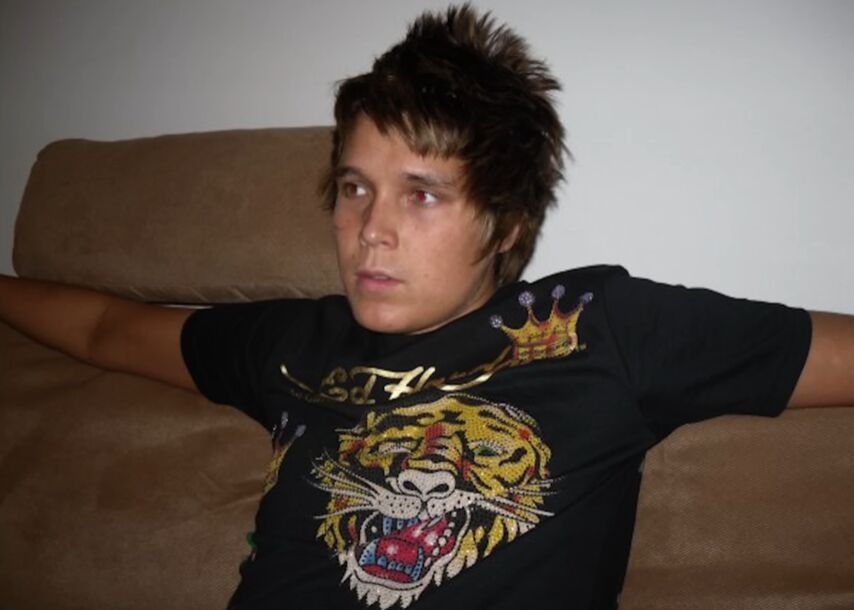 Sami Kelopuro:
– The most talented of the new generation of Omaha players is Eelis Pärssinen. He has a very professional approach and plays a lot. I think he played more hands than any other high stakes player.
Joni Jouhkimainen:
"Even during the Ed Hardy design days, Eelis sat at the tables from morning to evening. And when he switched to online, He started playing absolute marathon sessions of 24 tables. Not a single Finn came close to his game volumes.
Phil Galfond:
– Against EEE27 I played a bit both 6-max and heads-up. He played in a much more solid style than the famous Finnish players of yesteryear. I didn't feel much pressure from him, but he made almost no mistakes.
Joni Jouhkimainen:
– One of the main strengths of Eelis is his ability to play his A-game much more often than any other high roller can.
Henry Koivisto:
"Eelis's unique talent lies in his ability to process information better than anyone else, both consciously and subconsciously.
Eelis Pärssinen:
– I think my intuition has developed very well, because I played 15-20 million hands. I found myself in similar situations so often that over time the experience gained gave me a big advantage.
Joni Jouhkimainen:
– The most enjoyable episode of my poker career happened last year when I, along with three friends, reached the final table of the $5,000 PLO/NLHE World Series event.
Samuli Sipilya:
– I was there, Yoni, Eelis and Niklas Ostedt, Lena900. We made it through the second day along with a hundred other participants. At breakfast before the resumption of the game, we joked that it would be great to reach the final with all four of us still in.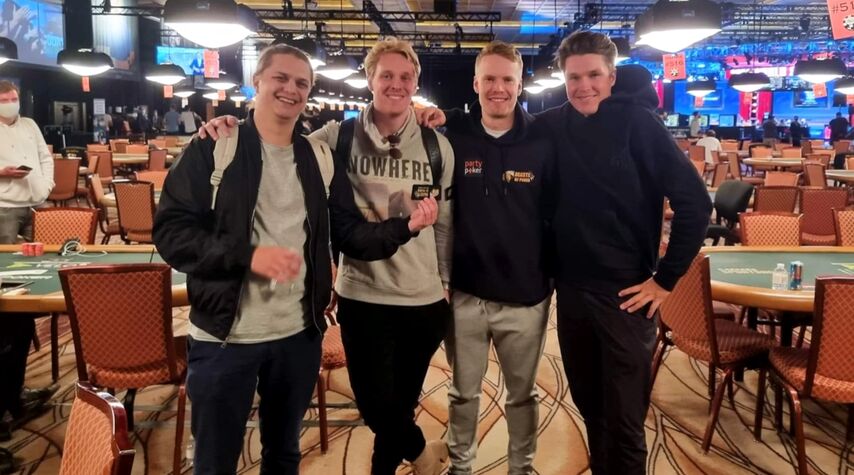 Joni Jouhkimainen:
– When there were 20 or 30 people left, Eelis wrote to our general chat: "I'm out." I looked at his table – he was still sitting in the same seat...
Samuli Sipilya:
– It turned out that Eelis had one blind left. An hour later, when I was transferred to his table, Eelis's stack could hardly fit into two boxes. A little more time passed, and the person who had "bust" from the tournament became the chip leader.
Joni Jouhkimainen:
– The final table was quite interesting – short stacks and a lot of action.
Samuli Sipilya:
– If I could choose opponents at the final table at the WSOP, Joni, Eelis and Niklas would be considered last...
When I bust out, I went for a beer, then I took another and another ... What fun it is to cheer for friends when you can afford to relax!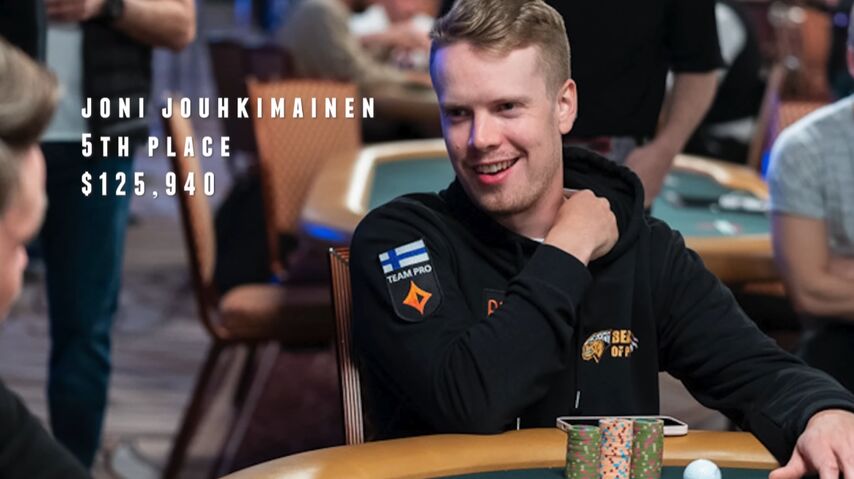 Joni Jouhkimainen:
– When I bust out, I was not particularly upset. Just ordered a beer and went to cheer for Eelis. All Finnish fans hoped that he would win a bracelet.
Samuli Sipilya:
"When the heads-up started, Yoni and I were absolutely sure that Eelis would win. Losing at the decisive moment is not his style at all.
Joni Jouhkimainen:
– When he won, I experienced a whole storm of emotions. Seeing your friend win a bracelet is a huge joy.
Dan Tolppanen:
"I have known Eelis for about five years, but even to me the secret of his success is largely a mystery. Let's try to learn about it from him himself!
– Winning a World Series bracelet is every poker player's dream. What does it feel like?
– When I won, the feelings were quite strange. The final table was Joni, Samuli and Niklas, and I couldn't believe I was actually playing for a bracelet. An absurd situation! In addition, the fight ended very quickly. In general, only the next day I realized that I had achieved something historic. And immediately after the victory, I didn't have any special feelings.
– Like playing with friends at home?
– Yes, something like that.
– Well, I'm glad that at least the next day you were able to feel joy! Have you ever dreamed of a bracelet?
– I can't say that I dreamed, because I have always been more of a cash player and set goals related to cash games. However, now in cash I have reached the limit – everything I dreamed of has come true. Therefore, I begin to appreciate bracelets and other tournament achievements more. And certainly the bracelet meant more to me than just money. It's a little weird to say this, but it's true.
– When I was 20, my rapping career had a breakthrough. I became famous literally overnight and for a while I became a real asshole. Fortunately, I quickly managed to return from heaven to earth. You too achieved success at a very young age. Do you think money has changed your personality?
Personality – I don't think so. Of course, my life changed when I stopped worrying about money and began to live the way I wanted to, but they did not affect my character. In general, I was always a little uncomfortable talking about money, especially in the first few years after taking off. It was hard to tell other people how well I was doing. I tried to avoid attention, and this went on for many years. I have only become comfortable talking about money and success in the last three or four years.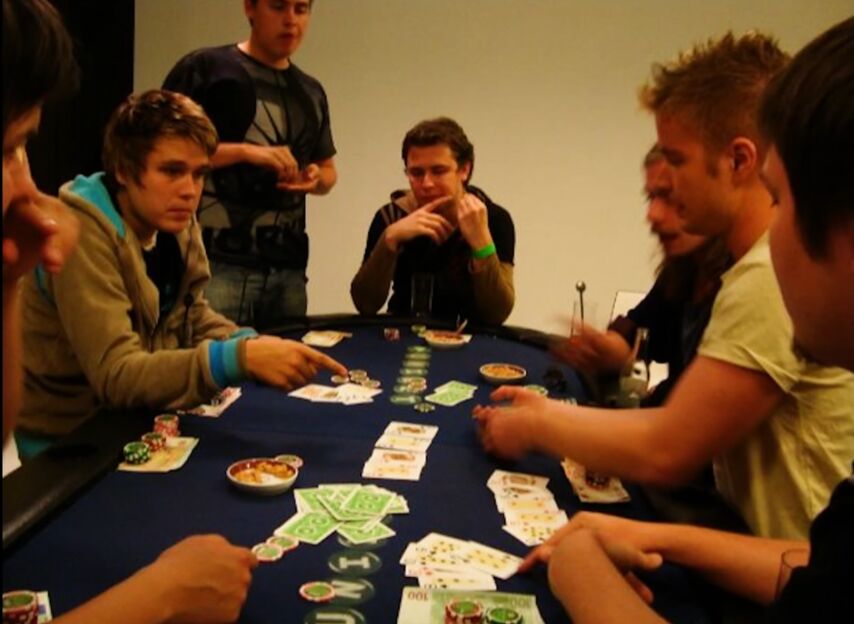 I learned about poker in my senior year of high school when I saw several episodes of the World Poker Tour on TV. Guys like Patrik Antonius were raffling off amounts that I couldn't imagine. I had 30 euros in my pocket and they were playing for millions of dollars. So I got interested. My friends and I began to get together on the weekends to watch new episodes of the WPT, and then, although we didn't really know the rules of the tournaments, we played with each other for play money or small money. This is where it all started.
Then I discovered online poker.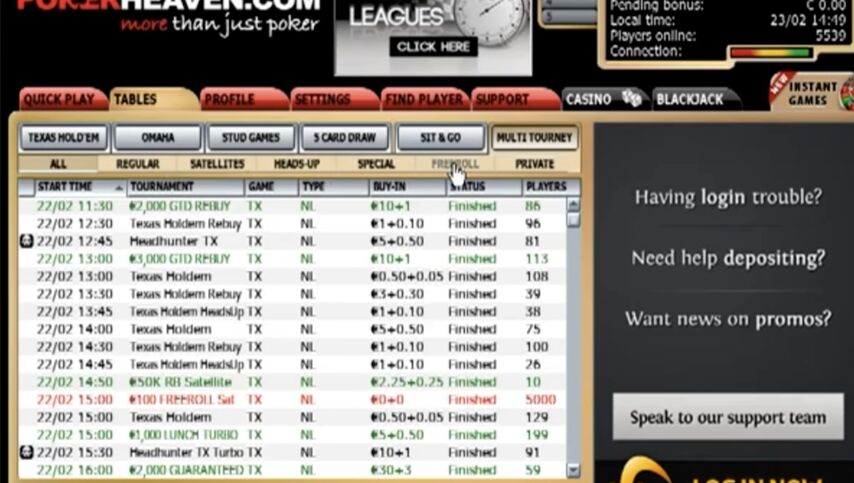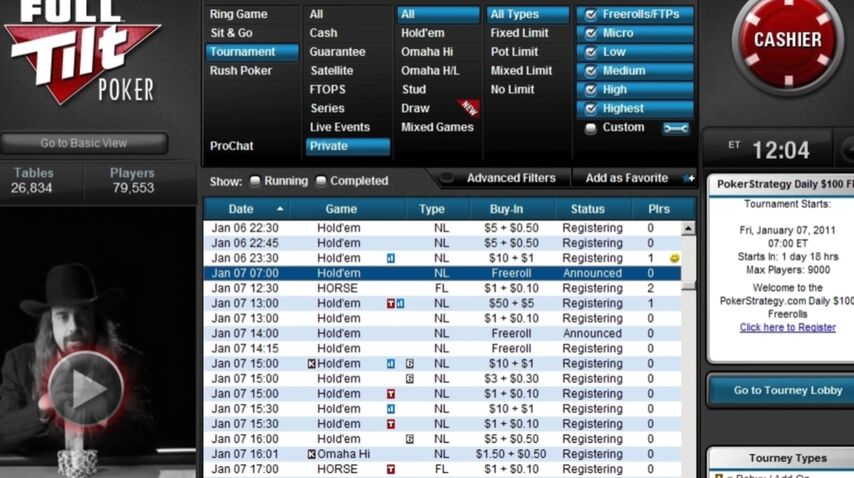 At that time, a lot of freerolls were held in different rooms. All you had to do was create an account and you could play for free and win $20 or something. On a piece of paper, I wrote down the start time of all the freerolls and came up with a strategic plan for which ones would be the best to play. After a couple of weeks, I managed to win 20 euros. They were my first cash game bankroll at the lowest limits – 1 cent/2 cents.
I enjoyed the game immensely and the winnings seemed so big! And it seems to me that my game in those days differed little from today.
While I was playing freerolls and nanos, one of my friends was able to move up to some pretty high stakes. I remember how he used his poker winnings to buy a $40,000 Mazda RX8. I didn't envy him at all and only rejoiced, but at the same time, his successes motivated me unusually. It turned out that in poker you can make really serious money, and it's not just numbers on the screen – you can buy real things with it!
By the time I graduated, poker had dominated my life. In class, I read books by Gus Hansen and Dan Harrington, which taught me a lot, creating a solid foundation for hold'em.
I had no plans for life after high school. I worked in a warehouse for about a year and played poker in my spare time. I rose to NL200, where I finally began to earn more than at his main job. That's when I decided to turn professional completely.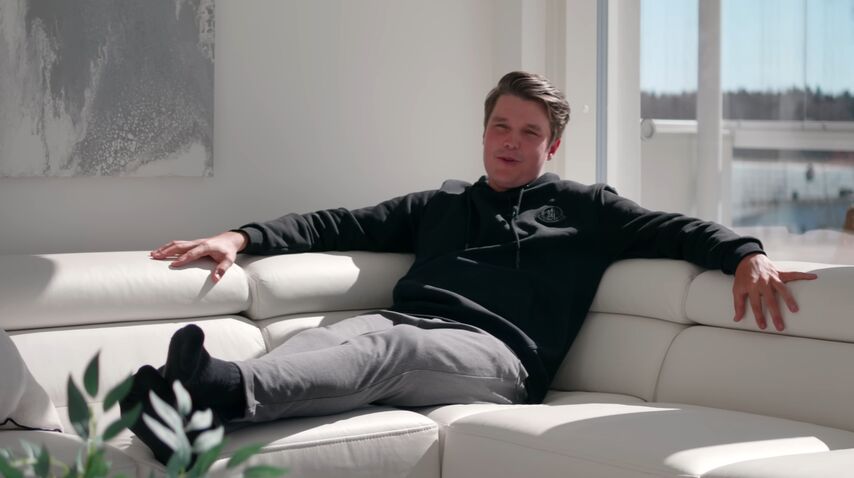 At that time, the so-called rake races were organized in the rooms, which rewarded those who played more. I was very good at multi-tabling and could win races almost on demand. Even playing at zero win rate, I made serious amounts. It gave me a sense of security – even in a bad month, the rake and bonuses would keep me going. It motivated me to play more.
When I got to NL2k and NL5k, it turned out that the strongest at these stakes play very well, and the competition there is great. The transition to the GTO strategy was already slowly beginning – not like it is now, but people began to think in ranges. I didn't do much theory myself, and soon my knowledge was clearly not enough to keep at high stakes. I had to either start working on the game or look for another career. I've been contemplating both working hard on hold'em theory, and getting an education and moving into some regular major. The latter seemed like a safe bet in case I wasn't good enough for poker or if it got banned. Shortly before that, Black Friday happened.
In general, I decided to become a civil aviation pilot. Poker winnings should have been enough to study at an expensive flight school. The idea seemed pretty good, and during the training I was able to continue playing.
Years of study became the craziest in my life. Classes started at 7-8 in the morning and ended at 4 in the afternoon. I would come home and grind for 10-12 hours because I was chasing Supernova Elite status. Absolutely all the time, except for sleep, I either studied, or grinded, or did both at the same time.
The biggest online tournaments took place on Sundays. I really liked them, so on Sundays I played all day. In the case of a long session, the game dragged on for me until seven or eight in the morning, after which I immediately went to school. For two whole years I slept only six days a week! Madness. Before that it seemed important to me to sleep for eight or nine hours a day, but when the need forced me, I found that I could recover faster. Now this is one of my strengths. Now I have two small children and I don't need eight hours of sleep.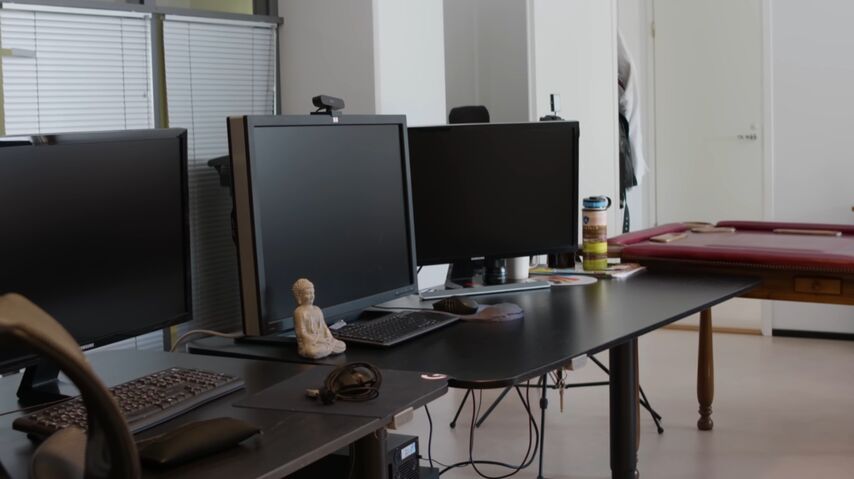 The Finns have always been good at Omaha, and over time, I also got involved. The transition seemed very natural. At first, I also made classic rookie mistakes – many hands seemed stronger than they really were, and so on. Fortunately, there were friends who played Omaha very well. Unlike hold'em, there were almost no materials for effective independent work on Omaha at that time, and the help of friends allowed me to quickly rise.
Joni Jouhkimainen:

We all played Omaha. We did not conduct special training camps for joint work on theory, but on any hand you could always get 3-4 competent opinions. So we exchanged ideas that enriched the strategy of each of us.
When I graduated from flight school, my poker scores went up, and I improved a lot in Omaha. The question arose again before me: am I ready to give myself completely to the game or should I change my career and go into flying? The answer was very simple: I'll try to dive into Omaha, and then we'll see. I had enough bankroll not to worry about possible failures.
Until now, I had played exceptionally high volume, because if I play a lot, it is impossible to lose. But now I want to progress. I decided to become the best Omaha player in the world.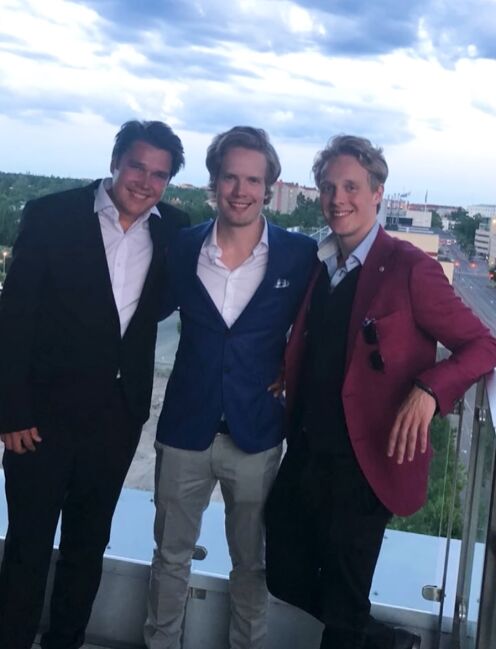 Joni, Samuli and I noticed that the maximum effect on our game was having a joint analysis of hands, and we rented a small office where we spent almost all the time. It turned out to be one of the best decisions of my life. Talking hands in a group chat when everyone is at home is not at all the same as in person.
Joni Jouhkimainen:

– We had a great core – everyone played from PL1k to PL5k. And we encouraged each other to play better and better.
We would come to the office after lunch and first go over all the interesting hands from previous sessions. Opinions could be very different. It is extremely important not to dwell on your own vision, to be open to the new. Joint work helped to see a difficult situation in a new way.
Samuli Sipilya:

– In our discussions, I often took on the role of an opponent, even in hands that I myself would have played in exactly the same way, because I wanted the guys to explain in detail why they like this line more.
When we rented an office, I was playing $25/$50 zoom on Stars. After a year or two, I was playing so high that the $25/$50 limit seemed low. I've played the highest stakes online and I've had a great win rate.
What is the difference between a "regular" high roller and an absolute top player? Many people show great talent for playing like the solver, they approach the game mathematically. However, intuition is the real key. Intuition and understanding of how the field prefers to play in certain situations. Combining intuition with understanding the GTO, we get a killer combination.
My most profitable day was a bit short of a million euros. On my worst day, I lost about half a million. Classical poker wisdom says not to think of the chips on the screen as money. No, I do not agree. When I win, I want to feel emotions, and virtual chips do not give these emotions. The joy of victory is too valuable for me, and in order to experience it, I am ready to endure the pain of failure, even if it takes effort not to lose control of myself.
The most negative day I remember forever. It was heads-up against someone I thought was a much weaker player – but I just couldn't win a single pot. Heads-up rivalry often becomes very personal, and losing a lot of money to someone makes you start to doubt yourself and your own scores. Maybe he's just stronger than me? Maybe I made a fatal mistake in the adjustments? After that match, it took me a long time to come to my senses. In downswings, it can be difficult for me to control my emotions. But when I win – I get elated!
Until recently, it seemed to me that I had no goals left in poker – success at the maximum limits in online cash games was the last of the tasks that I set for myself. However, now I'm starting to play tournaments and high rollers a little more often, and this is also interesting. I will try to achieve something in them. I have not played enough yet and I want to compete further. Tournaments are a new challenge.
If I ever leave poker for good, I'll probably go into investing, but I'm not likely to go to business school like Jens (Killonen). I also love my family very much and want to spend as much time as possible together.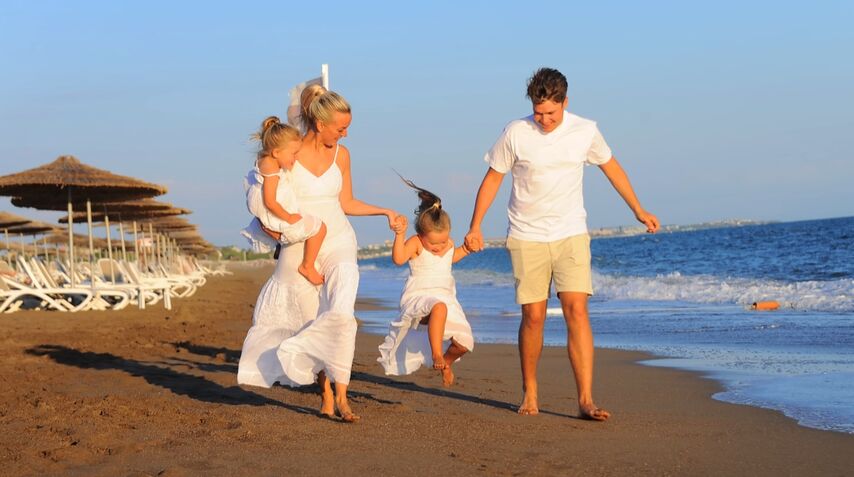 Poker gave me amazing emotions, allowed me to travel all over the world and make great friends. It taught me to be aware of my emotions and not to lose control over myself both in sorrow and in joy. He completely changed my life. I can live the way I like without experiencing financial hardship. And I am very grateful to myself for being able to go all the way to the very top, to endure all these marathon sessions, to do a great job.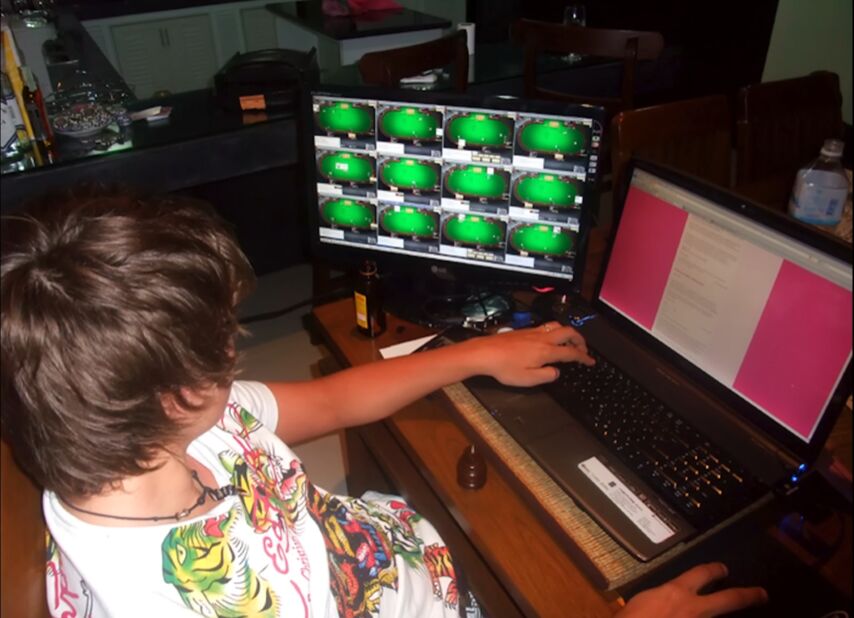 And my wife had a hard time too. But it was all worth it.
Samuli Sipilya:

One of my fondest poker memories is an incident that happened in our office a few years ago. I was going through the worst downswing of my life, missing several hundred buy-ins in all-ins compared to what was expected. Complained to friends, but Eelis showed no sympathy at all. He said: "Samuli, just sit your ass down and grind!"