– Hi all! Our guest is one of the most profitable players in the history of online poker – Patrik Antonius. It is claimed that he won the most in the rooms that did not track results. I didn't even know that! He also founded First Land of Poker (FLOP). He also plays tennis very well and had good prospects in the modeling business. Patrik Antonius!
– Great description, thanks. Everything is correct. Poker eventually became my life's work. And this is good.
– Finally? What do you mean?
– I started working very early. I tried to break into professional tennis, did some modeling for some easy money... Then poker came along and it allowed me to make good money, travel a lot, meet interesting people and live the life I want.
– The great advantage of poker is that you do not need to be in the top 100 in the world... Of course, you still need to play very well, but poker can give complete freedom to a lot of people, and not just the best of the best. Wealth in it is not as strongly concentrated at the very top as in many other areas of activity.
– I agree. Many people have little idea how many people in the world are addicted to poker. More than a hundred million are actively playing! Since the game is against other people, there are also quite a lot of positive, winning players. Poker professionals live all over the world and make their living through poker. It's a very popular game, and yet it's still under-hyped.
-How did you find out about poker and start playing it?
-The story is long, but I'll try to be concise. The first time I played cards for money was at the age of 10 or 11. We played with friends, you could win about a dollar a day. The next step is the tennis club. I was 14 or 15, I often had two workouts a day, and in between we played cards. It wasn't poker, but a similar game that involved betting, bluffing, and so on. Something like five card stud. The game was exciting; we began to gather after training, and then on weekends, when there were no matches.
I got into real poker when I moved into an apartment next to Casino Helsinki, the only casino with a poker club. I started playing when I was 19 and won my first tournament the same year. Small, for 40 or 50 people, with a buy-in of about $20. They gave me, I don't know, 300 dollars, but the victory inspired me extraordinarily. Plus a nice environment, friendly dealers... I didn't need motivation, I always liked to play. When I was 17, and I didn't know that you could earn money by playing cards, I still got great pleasure from playing with friends – for beer, for sports...
Three months after winning the tournament, I left to serve in the army and could become a professional poker player only after a year and a half.
In 1999 I made my first deposit online – $200. The room was called 24 Hour Poker. Two months later I had $28,000, and then I went only forward. I had a huge motivation, I completely immersed myself in the game. I went to college in the USA for one semester on a tennis scholarship, but I no longer connected my future with tennis – my bankroll at that time exceeded $100,000. Then I went to Vegas... In those years, everything happened quickly.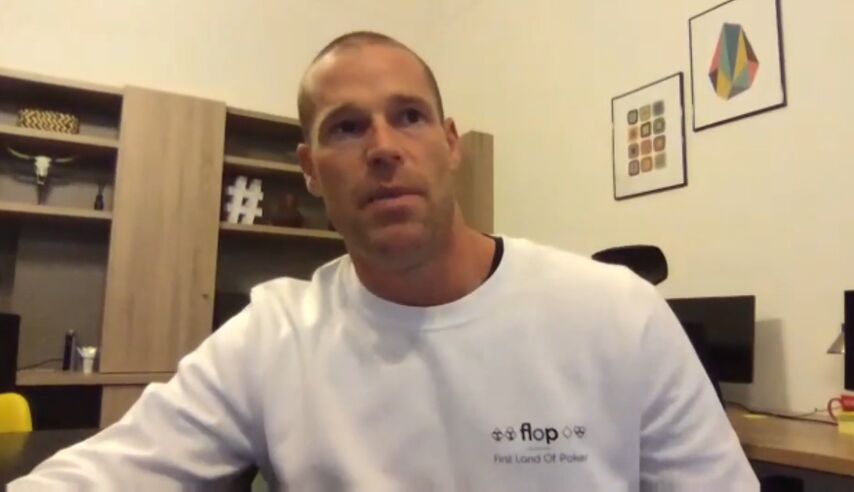 – Now you live in Monaco...
– I moved there in 2007. Right now I'm right here in the First Land of Poker office. Today it's cold and raining. In Monaco, I was partly forced – I had to leave Finland when I began to win big money. Poker was something new, there was no reasonable taxation system, and if I had stayed in Finland, they would have simply taken all my money from me. Basically, I had to leave. But I really liked Monaco. It's a pleasant place. People who come for a short time, as tourists, see it a little differently than the locals. For example, I have not been to the Monte Carlo casino for ten years.
– Tell us about the differences!
– Tourists see a hotel, a casino, Cafe de Paris, glamorous restaurants, expensive cars. And for me, Monte Carlo is a pleasant multinational society of smart and successful people, many children... Here is the best international school in Europe. No crime. Children are free to roam everywhere, they do not need to be supervised. Very good climate. I can play outdoor tennis all year round, there is a good golf course. Want to go skiing? You will find everything you need within an hour and a half drive. Very beautiful nature, hills where I run or go hiking. Amazingly delicious food, organic, very clean.
– It looks like a heavenly place.
– This is the perfect base for me. I still travel a lot, but I always return with pleasure. Here I can lead a simple and healthy life that balances the pressures of playing high stakes while traveling.
– I think many poker players dream of such a life. But you didn't get to the top right away, did you? You must have had some big ups and downs... Seems like you won the largest pot in online history? How big was it?
– Yes, the biggest pot... In 2009, quite a long time ago. The size of the pot is a little over $1.3 million.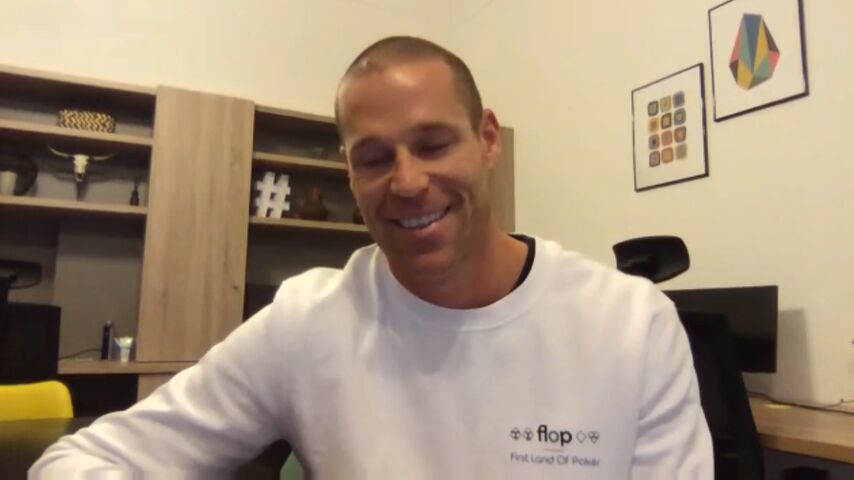 That year they played very high, there were a lot of pots over $500,000. My opponent in the hand was a guy with whom you also had to fight – Viktor Blom.
– There are higher stakes games live.
– I played in such games. They don't usually last long because the stakes are so high. I've definitely played $10k/$20k limits. I think I played $20k/$40k, and I think you were at the table. Vegas, remember?
– It was $10k/$20k. Talal, Trueteller also played...
– Yes, big game. I also played deep stack Omaha with $2k/$4k/$8k blinds. Also very expensive.
– Sounds bigger than the $10k/$20k no limit.
– Yes, definitely.
– What are you doing now? Are you still motivated to play or are you more leaning towards business?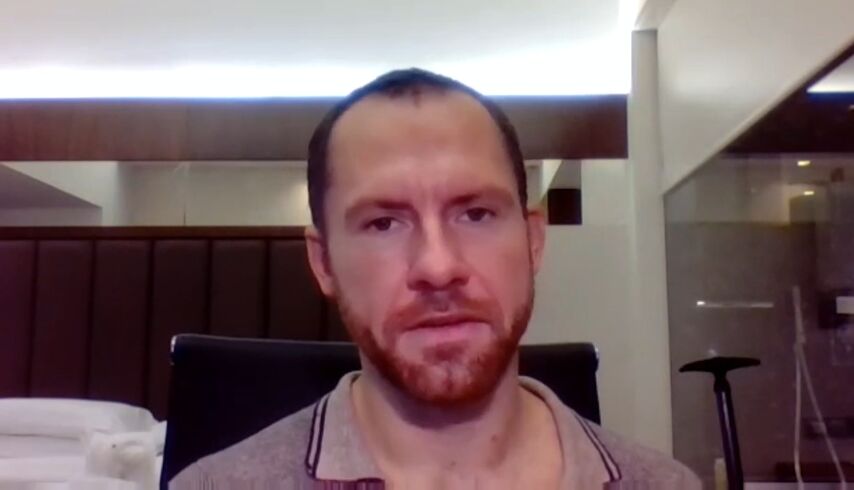 – I have two main activities. Poker is always one of them, sometimes more, sometimes less – it all depends on where the high stakes games are going to be and whether it is possible to travel. And then there's First Land of Poker – hopefully we can get big, but we need open borders because we have poker festivals with a lot of fun activities, including a cash game.
Globally, our goal is to help all poker players find the game that interests them, make poker more popular and popular, and make it easier for everyone to access. To get started, just download our app and fill out a profile – what games do you like, what limits, where do you live... The app is free. Hopefully, when we have enough players, it will become much easier and more convenient to organize suitable games.
If a person wants to play live, he usually first needs to drive an hour to the casino, then toil until a place at the table becomes free... It happens that there are simply no games of interest to him, you have to wait until enough people have gathered. Too many problems, and in the end people just quit playing. We would like to solve these problems.
The inspiration was the story of one player, one of the most negative in the history of online. He sincerely loved poker, but even with his reputation, he was not always able to set up a table live. People for one reason or another simply did not come! It all ended with the fact that he was tired of going to the casino empty, and he stopped playing!
We've also made a GTO-based tutorial that anyone can use to brush up on the basics of their game, especially preflop. The simulator shows the value of each hand preflop, which, in my opinion, is very important, even more important than knowing the exact ranges. It is useful to know marginal hands in order to adjust your strategy to the composition at the table – sometimes narrowing the range, sometimes expanding... In general, a pretty handy thing, Flop GTO. I recommend. You can try it for free.
– I didn't expect you to talk about theory. I thought you were more of a live reads guy or something.
– You're right, of course. However, you still cannot do without high-quality fundamental knowledge in poker. This is the base that everyone should know. For beginners, such programs are a real treasure. Anyone who has played ten years and played millions of hands, most likely, even without software, has a pretty good idea of ​​​​the optimal preflop ranges. True, our simulator helped me close the gaps, it came in handy when I played $25k heads-up at the WPT last summer. The thing is, I've barely played heads-up short-stack no-limit hold'em, and in heads-up tournaments, shallow depth is inevitable. I did not know how to play with ten or fifteen blinds, and the program helped me a lot in this. I worked closely with it before the tournament and then often got into situations for which I knew the solutions through homework. And I came in second.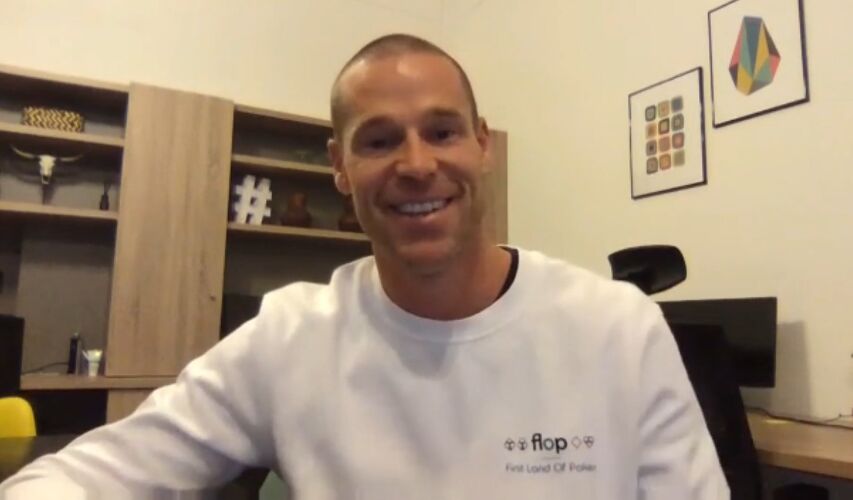 – I know that your true strength is in deep stacks. It is there that you can bluff or read the opponent, which you are especially good at.
– Yes, it's a completely different poker game. Our poker.
– Yeah, I'm not very good at math either, all those +0.1bb from shoving with K6 from the cutoff and so on, haha.
Reminds me of another big hand of yours, played at the Aussie Millions , I think. Limped pot... Remember that – against Doug Polk ? He raised all-in with two pair...
– Yes, I remember it very well, the pot was huge. He made a giant check-raise on the river.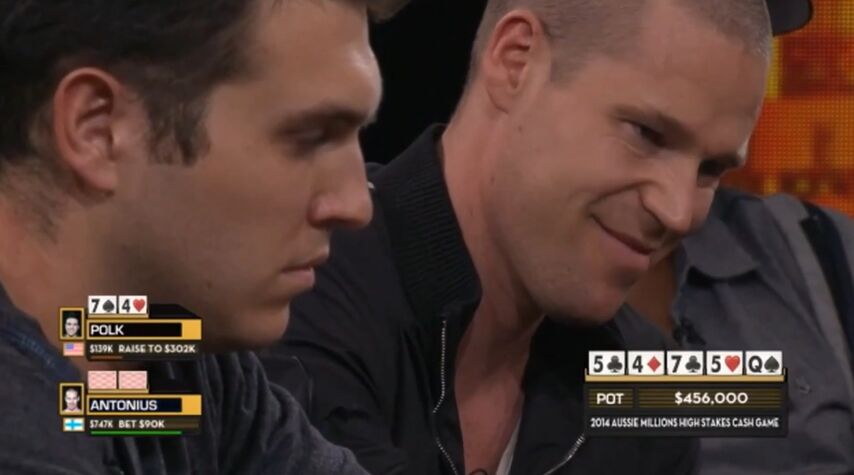 In the 10-15 minutes leading up to this hand, I lost $200,000 on sidebets and was a little annoyed. Doug limped, I checked, I flopped a straight. By the river the board paired, I bet big and he check-raised. Difficult situation, I called for only one reason: it seemed to me that he was too nervous. True, some players are just as nervous with the nuts. I didn't know what category Doug was in. It was only clear to me that he was uncomfortable, but this does not always mean a bluff.
I knew that in this spot my straight was just a bluff catcher and Doug had either a full house or a bluff. Fortunately, I knew that Doug was brave enough to use such bluffs. This is not trye for everyone! No matter how big the pot is, if he has the right blockers, he will bluff.
In general, this is one of the most important skills of a good poker player, and not everyone is subject to it: to be able to quickly assess, in person, how far your opponent can go. There are players who know the theory but just can't bring themselves to check-raise a $100,000 bluff on the river. They know they can't handle their nerves and they're afraid their opponent will read them. Everyone plays a little differently, everyone has strengths and weaknesses, a taste for certain situations... I think you understand what I'm talking about. Knowing this can be a huge advantage.
– "Know thy enemy," as they say!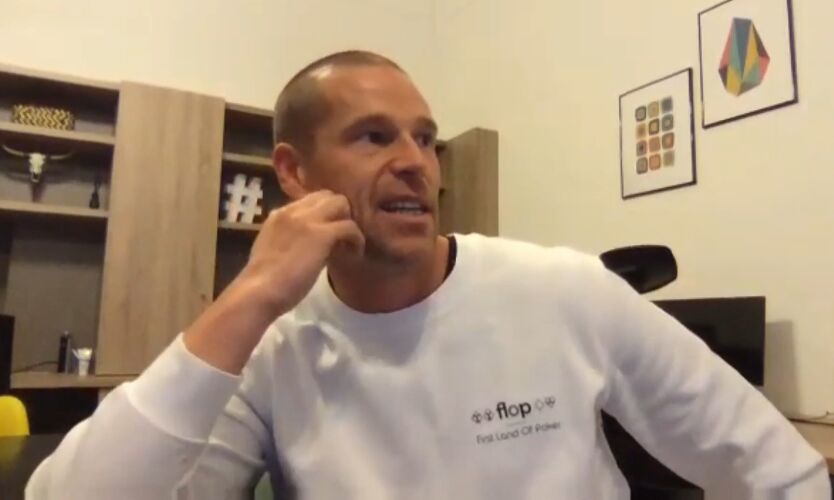 – It's also very curious how much a poker style can differ from a character. You can be a very conservative person, but play poker like a maniac – and vice versa. Very interesting!
– How often does a player's character not match his style?
– Occurs quite often. This is not the norm, but there are plenty of such people at high stakes. It seems pretty funny to me. At the lower stakes, this mismatch is rare.
– It's just that high rollers are very cunning!
– That's for sure.