– Today I have one of the most talented and successful tournament pros on my podcast. Hey Nick. I'm not very strong in tournaments, but I've only heard good things about you.
– Thanks for the kind words. Yes, I have been playing tournaments all my life, the last 10 years have been the most expensive, I have a lot of experience in them, and I know all the regulars very well. Very interesting activity, especially now that big buy-in tournaments are booming thanks to Triton and other big series. For high rollers who specialize in tournaments, this is the perfect time.
– You have $29 million in prize money, which makes you one of the most successful tournament players in history.
– It's easy to get prize money when you play only expensive tournaments and constantly re-entry. You can win $500k and not even profit in the tournament. I represent the camp that thinks career cash rankings are a scam. Although it just so happens that there are a lot of really strong players there. But personally, I do not attach any importance to it at all.
– Before poker, you were seriously involved in hockey, then you switched to golf. Tell me, what success did you achieve there?
– As a child, I was obsessed with sports. And there were no athletes in the family. But at the age of six, I went to the hockey section, and until 10 there was nothing more important in my life, then golf was added. Golf has a lot in common with poker, in the sense that everything depends only on you. You decide everything yourself – how much time you will devote to the game, how to train, and what game plan to follow. You can only blame yourself for mistakes. Hockey is first and foremost a team game.
Before college, I was 100% focused on sports, but it didn't affect my life. It did not stop me from studying and connecting with friends. Then, due to a serious injury, I had to say goodbye to my sports career, and my obsession turned to poker. If something fascinates me, I am ready to do anything to become better. I started with the micros, then I met Jonathan Jaffe. We are both from Massachusetts, it helped us bond. When I started, he was already playing expensive heads-up SNGs, and he was so successful that he even dropped out of college. At that time he was considered one of the strongest players, and I was lucky to constantly watch him play and discuss hands with him. I never went to 2 + 2, I didn't read books, until a certain moment John was my main source of knowledge. It can be said that I studied "the other way around". His game was 100% exploitive in insane aggression, and I adopted his style. I think I was very lucky that at first I got acquainted with such a game, and only then I began to master the theory. I still love poker, I never had to force myself to play.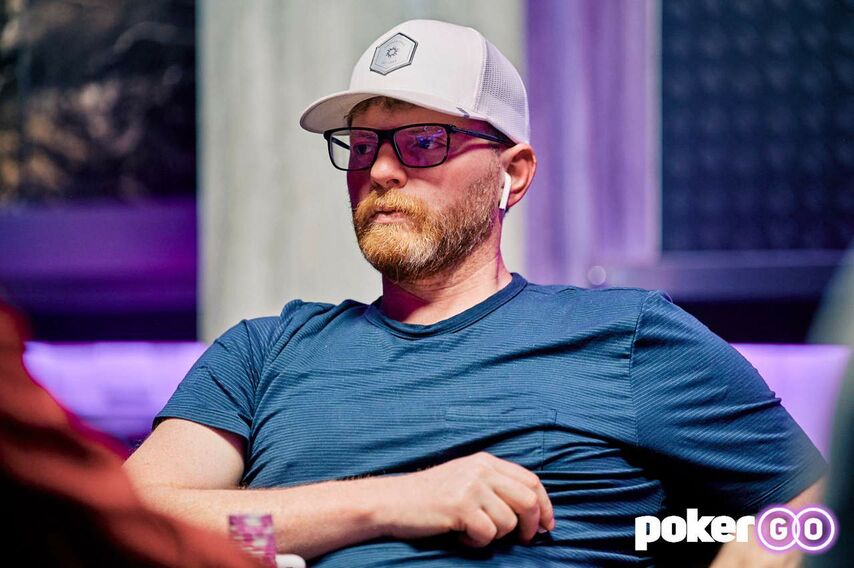 – I think this is the secret of success. Moreover, unlike other areas, this almost guarantees it. I am sure that if you are truly passionate about the game, work on it, and have a certain set of skills, then success is inevitable. You called your training at the beginning of your career "the other way around". But it seems to me that in the long run, it even helped you and accelerated your progress. Thanks to aggressive play, you experienced many difficult situations at the very beginning of your career, which saved you a lot of stress in the future. Do you agree with this?
– Yes, sure. By today's standards, proper training is cramming preflop charts, analyzing hands in solvers, polished c-bet sizings, and so on. And when we started, none of that was there. You would get heads-ups and played, one might say, as you wanted to. We all played by instinct then, and our main clue was the intuition that we developed in all these non-standard hands. But then, it was easier for us when we faced unusual situations at the table. So this super-aggressive game at the beginning of my career definitely helped me. I think that all top players, both online and offline, are distinguished by the ability to play "off the script" at the right time. Until you try different options yourself, you will never know what works and what does not.
In recent years, I have been working a lot in solvers, I can say that I have gone through the entire poker cycle. I can honestly say that I do not like the approach of young players to poker at all. There's constant ridicule: "Haha, I saw what sizing he used there. Why did he put it in there?" Yes, these are important subtleties, they help to better understand poker, but sometimes it seems to me that many regulars can't see the forest for the trees. They forget what is really important. I don't really like what all this has led to, how much modern players have of each other, and poker in general. That's why I have the most respect for the players who were successful before the advent of solvers, and now have managed to rebuild and confirm their level. They certainly don't just benefit from all these pre-flop charts.
– I think you're exaggerating a little. Among the truly successful young players, there are none who simply memorized the charts. It is clear that in the long run, this is not a very good strategy. But I agree with you that mocking bet sizes looks very ridiculous. Looking at the decision tree as a whole, early street sizing generally has minimal impact on overall EV.
– That's it. And people who are obsessed with sizing really just don't understand the game well. For me, there are two clear signs of a bad "good player" – when they attach great importance to such small errors and when they blindly copy solvers, not understanding why they do it at all. I talked a lot with cash game regs that broke high stakes even before solvers. It's amazing how much they understand the game and how clear they are about what matters and what doesn't. This is sorely missed by young regulars who are only focused on playing as close to optimal as possible. Mikita Badziakouski immediately comes to my mind. If you talk with him for a couple of minutes, it immediately becomes obvious how deeply he understands poker and does not get hung up on any minor details. At the same time, he remains one of the best for a hundred years and his strategy is almost impossible to refute. Ike is the same.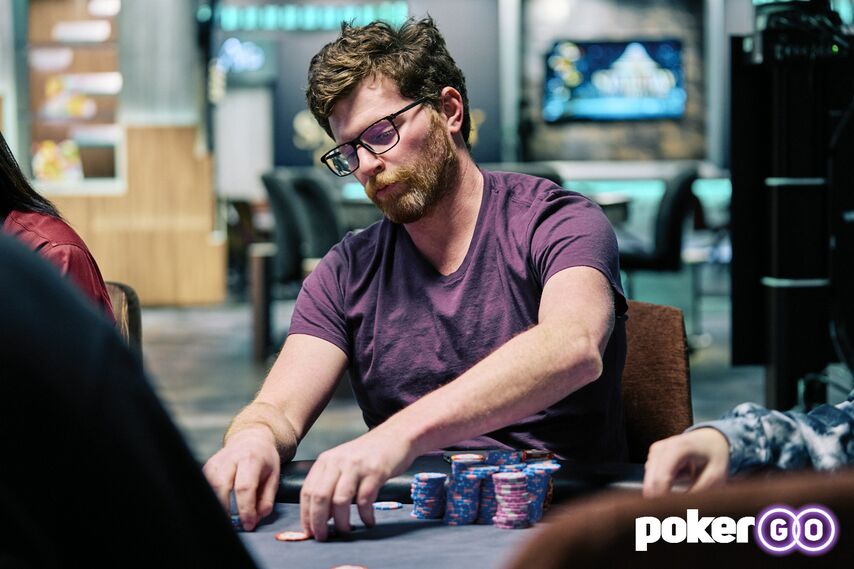 – Your words reminded me of a mixed game reg we often played heads-up with. He was considered by many to be a real beast, but I always happily sat down at the table with him. Maybe he's playing a little better now, haha. So, I noticed one significant leak in limit games – he liked to make big folds in completely inappropriate situations. And I just started bluffing him in completely crazy spots, and he just couldn't adjust. Well, for example, he could fold trips in Omaha-8 to a check raise on the turn! In the long run, such mistakes can be very costly.
You said earlier that you don't like where modern poker is heading. Tell me more, what do you mean?
– A lot of negativity. People roll their eyes at each other's antics, constantly dividing everything into black and white. I may be reminiscent of Daniel Negreanu now, but it seems to me that this repels amateurs. I don't even mean that because of the solvers, the average level of players will rise so much that poker will die. On the contrary, the more players blindly follow the GTO Wizard, the longer the game will live. I'm rather talking about the fact that fewer and fewer players come to poker for fun. That is the way that poker is harmed by the GTO, and there's constant talk about it. Imagine how an amateur will feel when six regulars at the table begin to exchange sarcastic looks after his, in their opinion, stupid play. Moreover, I am not perfect here myself, but I try to work on myself.
The funny thing is that amateurs who play high-roller tournaments are generally much more successful than regulars. Take, for example, Orpen Kisacikoglu. He has achieved incredible success in business, developing gambling sites and selling several very profitably. He's retired and enjoying life. Then he set himself the goal of becoming successful in poker. And in a couple of years, he made great progress. Of course, he still makes mistakes, but the difference between him and the strongest professionals is not so big anymore. I mean, should we be so proud of our poker achievements if a person from almost zero in a few years was able to reach our level, if not by 100%, then by 90-95% for sure.
– I agree with you, and, in my opinion, this is also the beauty of poker. But isn't there a contradiction with what you said earlier about solvers? Don't they help beginners succeed faster?
– Yes, it was necessary to make a reservation right away that I meant high stakes. In the mid-stakes field, solvers have certainly had a huge impact. Let's say some amateur plays Sunday football tournaments on ACR with ROI minus 40-60%. It is enough for him to open a solver once a week, work a little on the preflop game, and his EV will increase significantly. And everyone has been using solvers in high-roller tournaments since 2015, and it's hard to say that high-stakes poker has died during this time.
– How do you get an advantage in these tournaments?
– Tournament poker is much more difficult to solve and solver calculations alone will not get you far. Players always have different stacks, which greatly affects the strategy. There are a lot of multiway pots, which also moves the game away from theory. You have to rely more on intuition, which is good for poker in general. Another important factor is ICM, where there are also a lot of nuances that you cannot memorize in a solver. These are the three main factors that guarantee the advantage of the strongest players. It is also very important to notice the tendencies of the field – where people under-bluff, when they overfold, and so on. Michael Addamo used it very well 3-4 years ago. In situations where the opponents overfolded, he simply went all-in.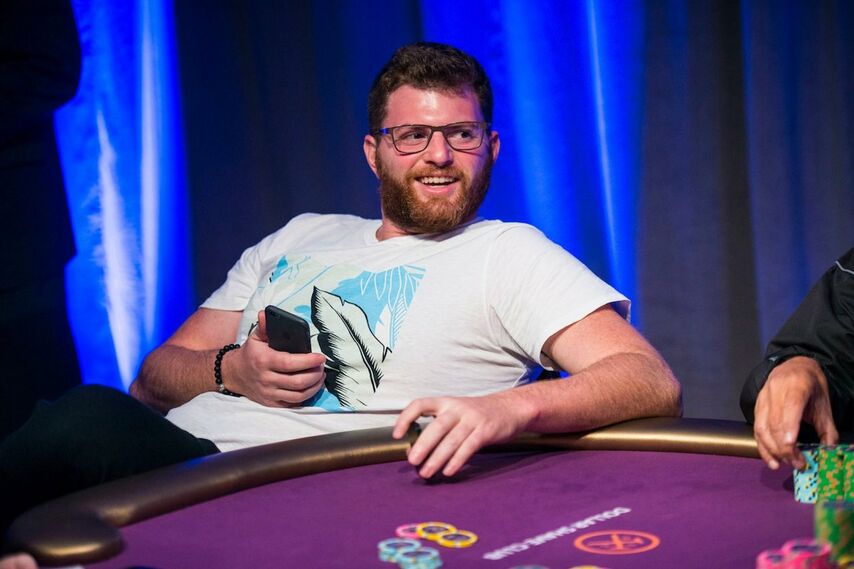 – You are actively involved in coaching. Describe the process.
Yes, I have been coaching since 2007. Moreover, I have been working all this time with a permanent group of about 10 people. After Black Friday, we even lived together in Montreal for a while. All of them play online, but not the highest limits. But the competition there is so high that thanks to working with them I myself keep in shape and perfectly understand what is happening in modern poker. These are all experienced professionals, so I would not even call it training in the usual sense of the word. It's more of a poker discussion that is useful to all of us, and I'm constantly learning new things myself.
I'm also often approached by players before big final tables when they need quick help. I've helped out players a few times before the WSOP Main Final Tales.
I also record courses for Upswing Poker. In the near future, the fourth will be released, lasting 35 hours. It's kind of like the tutorial videos on Run It Once, only I combined them.
All this helps me to keep my playing shape. Now there are a lot of materials that you can learn on your own. Therefore, you have to work very hard to create valuable content. It makes no sense to talk about preflop charts if anyone can see them in the GTO Wizard. In my course, I'm more focused on field trends, reads, how to change the game preflop depending on the style of opponents, and so on.
– When I play expensive tournaments with you, I always think – what am I doing here anyway, do I have at least some edge, can I cope with the variance even if I focus on tournaments? In the end, I just start to play like a fool, as it is much more fun. It is clear that you have a completely different approach. Why do you like tournaments so much?
– I play only the most expensive tournaments, where there is very serious competition. The same excitement I had for sports comes back. You constantly play under pressure, looking for the most profitable solution. I like all this very much. I don't even think about money while playing. The Triton series managed to create the perfect atmosphere. There is an excellent structure, 6- or 7-max tables, all the strongest regulars, bright amateurs, and top cash players from online play. The last one is of particular interest to me. They play very differently, they have incredibly interesting strategies that are very difficult to counter. So you definitely don't get bored in such tournaments.