Recently on Poker Twitter, many have discussed the differences between the recent Ali Imsirovic cheating scandal, and that of all-time money winner Justin Bonomo, who was accused of similar actions years ago. So we at GipsyTeam thought it was a good time to repost an older piece breaking down the Bonomo scandal from the early years of the poker boom.
We recently wrote about the spat between Daniel Negreanu and Justin Bonomo on social media. Negreanu, in particular, stated:
''And who is this Justin Bonomo anyway?" This is the same person who blatantly and openly cheated in our favorite game. And this will never change. But for some reason, he considers himself a moral authority who knows better than anyone else how to benefit poker. I've been promoting the game for almost my entire life, and I've attracted thousands of people to poker. Including this *** hypocrite, who, thanks to poker, supported himself for the rest of his life, and now sits and looks down on everyone.''
Perhaps few of our readers remember the story that Daniel refers to. Therefore, we decided to recount the events more than fifteen years ago that led to Bonomo's three-year suspension and forced the young online pro to turn to the live game, in which he eventually succeeded so much that he now tops the Hendon Mob database of career prize money.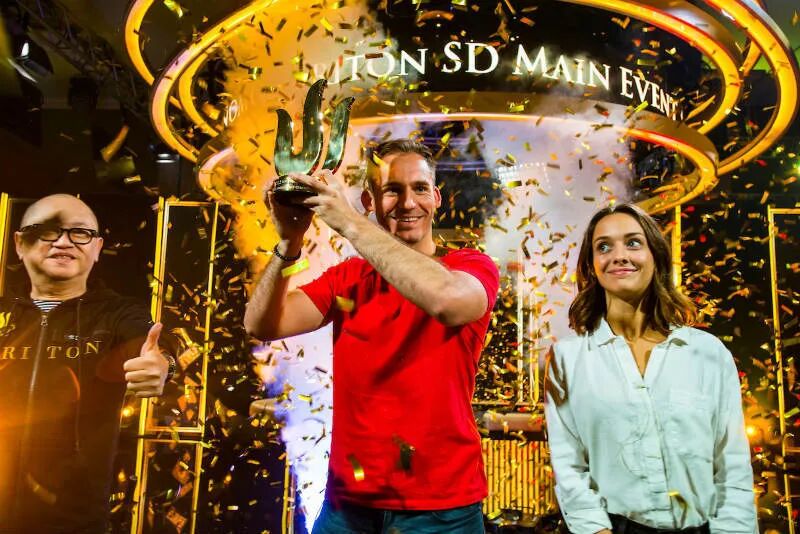 Justin Bonomo was born in Oakton, Virginia on September 30, 1985. He has won three World Series of Poker bracelets and three Super High Roller Bowl tournaments. Before poker, he played Magic: The Gathering, starting at the age of 9, and at 12 he was already playing at the world level and participated in competitions around the globe.
From the age of 16, he became interested in poker. Bonomo's first $500 deposit (at the long-dead Paradise Poker room) quickly turned into $10,000. Like most future MTT pros, Bonomo initially specialized in single-table tournaments, where he used an advanced and unknown strategy to steal blinds with weak cards.
In February 2005, Bonomo became the youngest player to ever make it to the televised final table of a European Poker Tour event in Deauville. He finished in 4th place for $40,815.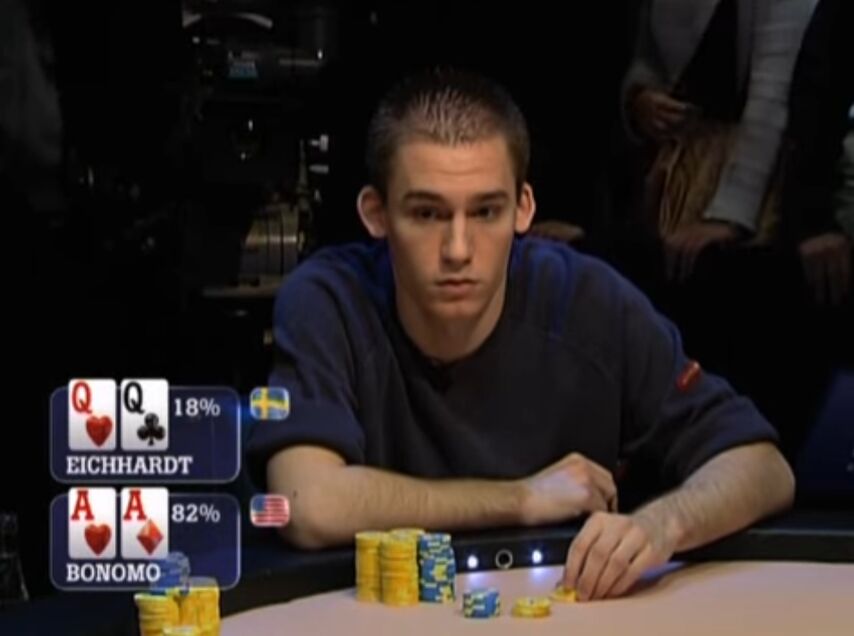 In an interview, he said:
– As soon as a new way of working on the game appeared, I immediately pounced on it. True, the software at that time was rather weak, so we were mainly engaged in discussing hands with each other. I tried to communicate with everyone, literally jumping from one group to another, trying to learn as much as possible. And then I found Isaac Haxton and realized: here he is, the man I have been looking for all this time. He has a crystal clear mind and is capable of perfect analysis of any situation that may arise in poker. I consider him my main teacher. But, of course, I didn't stop talking to other players either...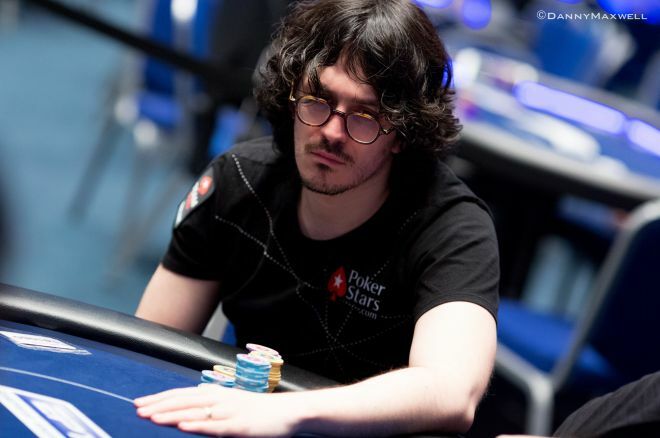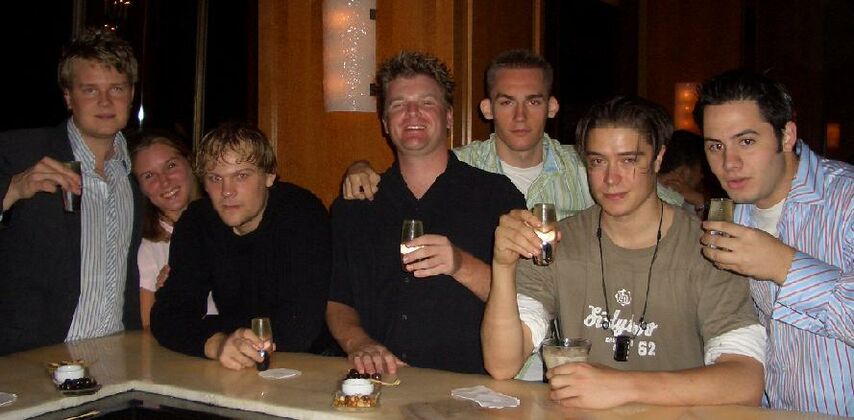 In 2006, Bonomo's account at Party Poker, the world's largest poker room that was then still serving players from the United States, was blocked, and all funds – about $100,000 – were confiscated. This was followed by a ban on PokerStars. The reason – the regular was playing with several nicknames in the same tournaments. Not subject to appeal.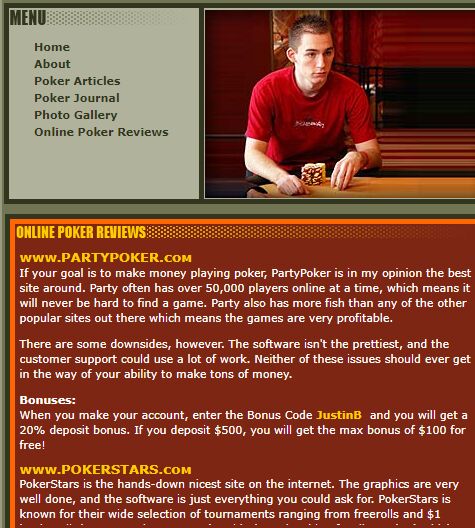 Then there were big changes in the poker world. Party left the US, but PokerStars stayed and began to dominate the online poker market. And three years after the ban, after numerous letters from Bonomo himself, his fans and friends, and (as they say) through the mediation of the most valuable professional for the owners of the room, Daniel Negreanu, Bonomo was allowed to return – just in time for the first ever SCOOP.
The opinion of the community on this issue was not unanimous, but about two-thirds in any survey (and there were a lot of them on various forums and sites) agreed that Justin did his time, realized his guilt, and had the right to return to online. Moreover, during the years of forced downtime, he proved that he could win with one nickname, showing a number of convincing results in live tournaments, including limit and mixed games, which was not typical for young online professionals of those years, and commanded respect from the veterans.
After the removal of the suspension at PokerStars, Justin wrote a large open letter, in which he confirmed that he had completely revised his past views, realized his guilt, and would not do it again.
I was only 19, and with the help of twisted logic, I convinced myself that this was not cheating. I said to myself: "Many people do the same" and "Technically it's not against the rules." I really didn't want to cheat, I just wanted to play as many tournaments as possible... If I could go back three and a half years, I would hit myself... I had a huge ego at that time, all my decisions in all areas of life seemed to me to be great.

During a short period, during which I used an additional nickname on Stars, I generally played at a loss. Very little money was confiscated from me. There are no records, but I remember that from the second nickname I played only eight tournaments. I say this not in my own defense, but just so you know: multi-accounting did not bring me wealth.

After the disqualification, I fell into a deep depression. I was deprived of a source of easy money, many friends and respect from a community that hated me literally overnight. What messages have not been sent to me! I completely quit poker for half a year, did not play a single hand either live or on the Internet. Since then, I have grown a lot as a person, I have learned to respect the laws of morality and I never break them. I successfully transitioned to the live game and earned the respect of the most serious professionals in the poker world. I'm sure not everyone will agree, but it seems to me that I have already paid my debt.
To complete the picture, here is also a candid and somewhat chaotic statement that Justin circulated immediately after the blocking at Party Poker.
Yesterday morning I received the following e-mail:

"Dear Mr. Bonomo,

We are contacting you to inform you of the results of partypoker.com's internal investigation into the activities of six accounts, all of which led to your computer:

ZeeJustin
IBLUFFUOUT69
jwilson55
vapoker58
mehsab
greenb272

These accounts systematically participated in the same multi-table tournaments, playing as a team, which is a direct violation of the agreement between the room and the player. Although they were all registered under different names, they were created for the sole purpose of playing together in the same tournaments and were controlled from your IP and your computer, and were also controlled by the same player for a number of reasons.

After consulting with the relevant departments, we have made the decision to close these accounts and confiscate all funds in their accounts. We ask you not to try to open other accounts in the room of our company, as all of them will also be closed with the confiscation of all money.

We have also canceled your PPMV cruise registration and removed your name from the ship's passenger list.

Steve Winter, Investigations Manager.

Yes it's true. I used these nicknames to play MTTs at the same time. I have never done this in tournaments with less than 1,000 people.

Sometimes I ended up at the same table with myself. My standard protocol for such cases was to add a few tables to my screen. You all know that I rarely play less than six tables at a time. If I had six tables open and two of my nicknames ended up on one of them, I would simply open 4-6 more single-table tournaments, believing that by doing so I was reducing the advantage gained by unethical means. At ten tables, I played tight and solid and could not remember the cards thrown by one nickname, playing the hand as another nickname. After talking with Curtains (Greg Shahade – ed.) , I realized that it's more correct to just sit out on such tables with one of the nicknames. In any case, I assure you that I did not engage in team play, chip dumping or anything like that.

Party made several mistakes in their letter. Firstly, these nicknames were not created specifically for playing MTTs. Initially, I made them for single-table tournaments. There came a moment when all my opponents knew that ZeeJustin was going to steal the blinds a lot, and they started defending very liberally. Then I created these nicknames to get away from the loose image. The lack of information should have given me a big edge. And these nicknames did really well in high-end SNGs at PartyPoker.

Due to a bug in the Party client, it was possible to open the room client on the same computer several times if you very quickly clicked on the icon on the desktop several times. With the help of this bug, I played from several nicknames at the same time...

All the money confiscated was won in sit'n'goes, where I did nothing unethical and never played the same tournament with several nicknames, never leaked chips, softplayed or exchanged information with other players. I am sure that in MTT all these nicknames won only a little. However, almost $100,000 was confiscated from me.

If you think the game has become safer since my disqualification, open your eyes! And the money will not be returned to the players, just as the $40,000 confiscated from JJProdigy did not get returned. Everything will remain in the hands of PartyPoker.

All of you at some point violated the terms of the contract. How many of you created a second nickname for the sake of rakeback? But this is strictly prohibited. If I'm a cheater, then you're a cheater too. Of course, if you are saints, as Cole South claims about himself, then well done, respect, but you are in a clear minority.

(The practice of creating a second nickname for the sake of rakeback in those years was quite common, however, in most cases, the "violators" simply sent a letter to the support service, asking them to close one nickname and leave the second, and these requests were usually granted without any problems Yes, it was a very liberal time – ed.)

Further, I consider it necessary to state that I did not formally violate the rules from section 5 (True Identity and One Account).

I have only one account – ZeeJustin. My brother has his own nickname – Bernard61 (formerly jwilson55), and he often let me use it. Nowhere in the Party rules is it written that this is prohibited. I'm sure many of you have played with friends' accounts, there's nothing wrong with that. In general, people often finish tournaments for friends if they suddenly have urgent business.

In general, although I admit that I acted unethically, I do not formally believe that I violated any rules of the contract. Opening several clients from one computer is not only not prohibited, but it is also technically easy to do, you just need to click on the icon a little faster than usual. Great job, PartyPoker.

So in fact the room uses the infamous clause 5.3 and closes my access simply because it can do it. As long as this point exists, you are all in great danger.

In conclusion, I want to say again that I regret what I did and consider my actions unethical. However, the unreasonably harsh reaction from PartyPoker should serve as a warning to all of you. There is no doubt that they will not stop at me. Be careful.
That's the whole story about the disqualification and fraud of Bonomo, which is what was hinted at in video blog by Daniel Negreanu.