The main holiday of the year for our foreign colleagues has already ended, so let's see how they celebrated it. Spoiler – we haven't noticed any of the top regs at the poker tables, we advise you to take an lesson from them.
Jungleman pleased the audience with a new costume at the pre-holiday stream at the Hustler casino.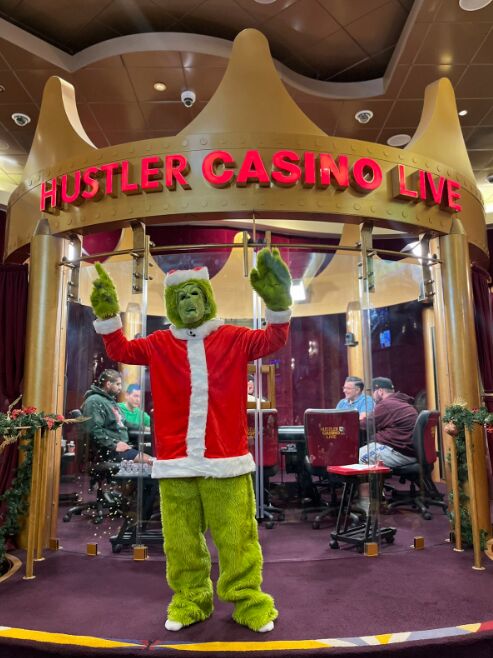 The stream was not without non-standard hands:
We don't know if this hand deserves the same attention as Robbie Lew's already legendary call, but chief poker investigator Joe Ingram has already compiled a list of things he plans to focus on next year. One of the points is to release more podcasts.
– Get out in nature more often
– Leaving Vegas
– Don't drink to blackout
– Play offline
– Tell your mom you love her more
– Drink more water
– Play poker
– Invest early
– Buy a casino
For the last point, according to readers, The Wynn is the most suitable. Although, the casino management does not even know about their possible acquisition.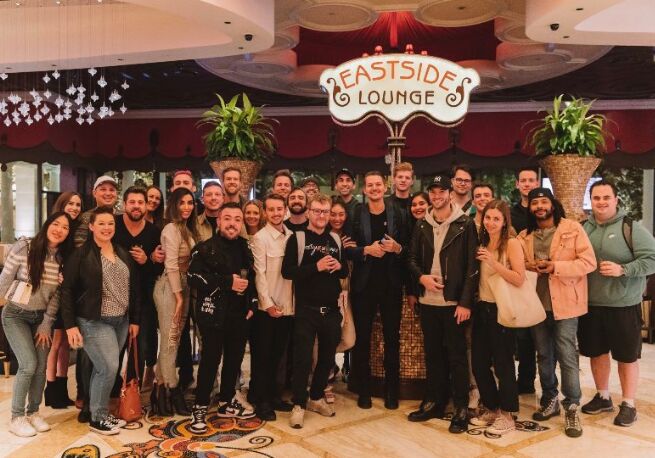 Chris Moneymaker spent the holidays with his family.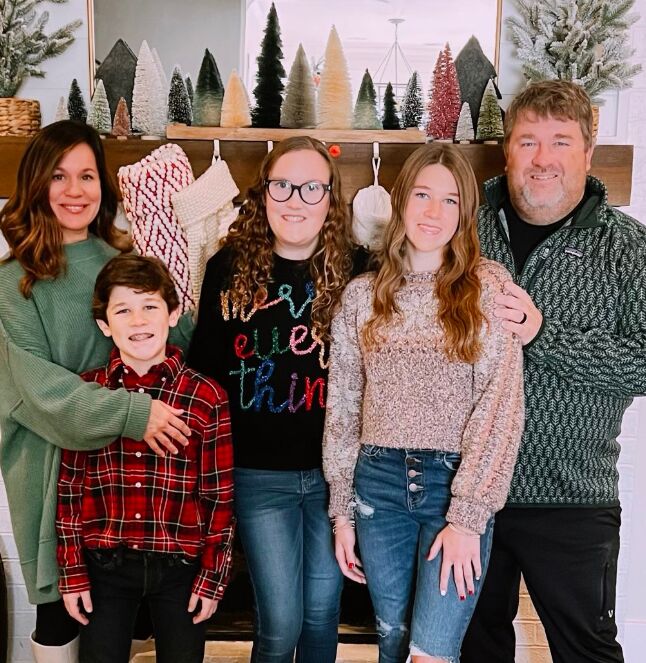 Daniel Negreanu also stayed at home, and on Christmas Eve he even worked on his game, watching a final table with he was on in the company of his favorite pets.
Kevin Martin and his wife were on the list of good boys and girls, so no coal for them.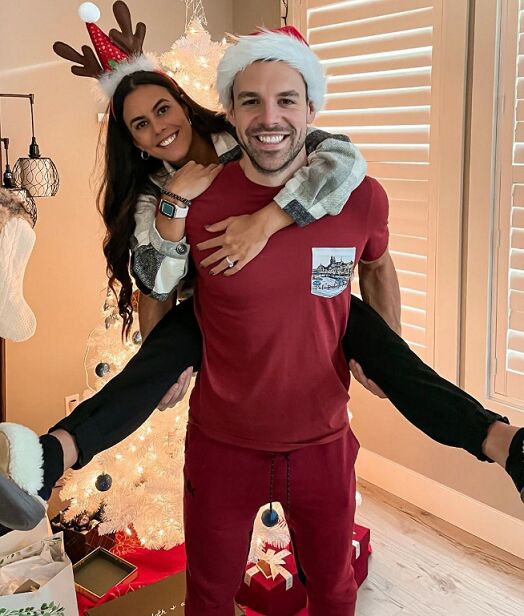 In the family of Alec Torelli, it is customary to play poker over the holidays, he learned the basics of strategy from relatives.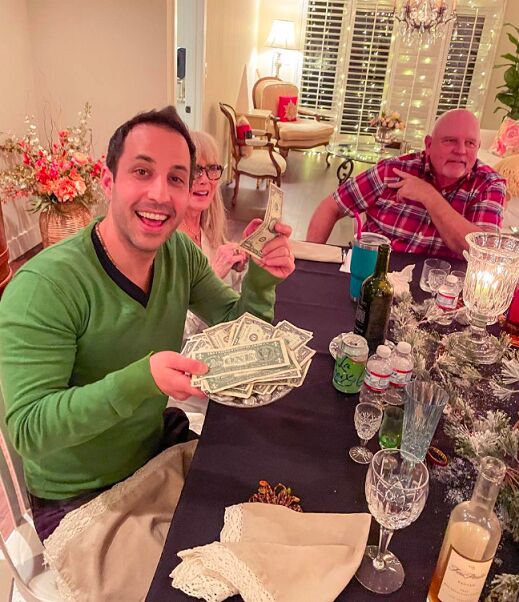 By the way, if your family has a tradition of condemning discussing your relationship to poker, and you had a losing year, you're not the only one. Marle Cordeiro explained what a family dinner of a regular who makes money only in EV can look like.
Phil Hellmuth was generous with tips on Christmas: $200 went to the waitress ($100 for a smile + $100 for efficiency), and $400 for flight attendants. This attraction of public generosity earned congratulations (or a challenge to a new duel) from Eric Persson.
Phil Galfond tidied up his desk and found a sticker that non-poker people might misinterpret. For example, as a refusal of contraception.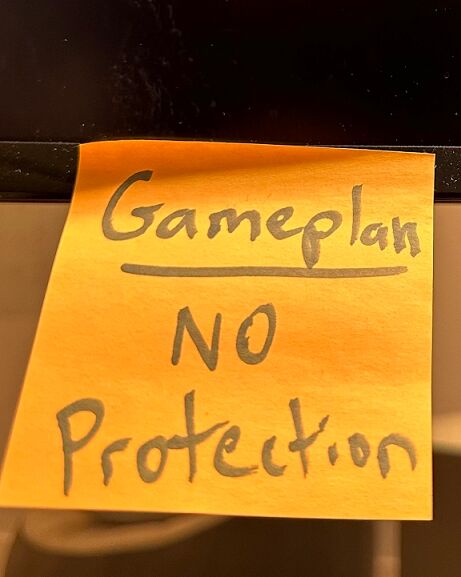 Translated into poker speak, Galfond planned not to bet to "protect" the hand. Phil promised to make a video on this topic in the new year.
A Pokerbros streamer found the most stylish poker player in the casino (however, our hearts still belong to Jungleman).
But the best Christmas photo, according to the girls of our editorial staff, was taken by Elky.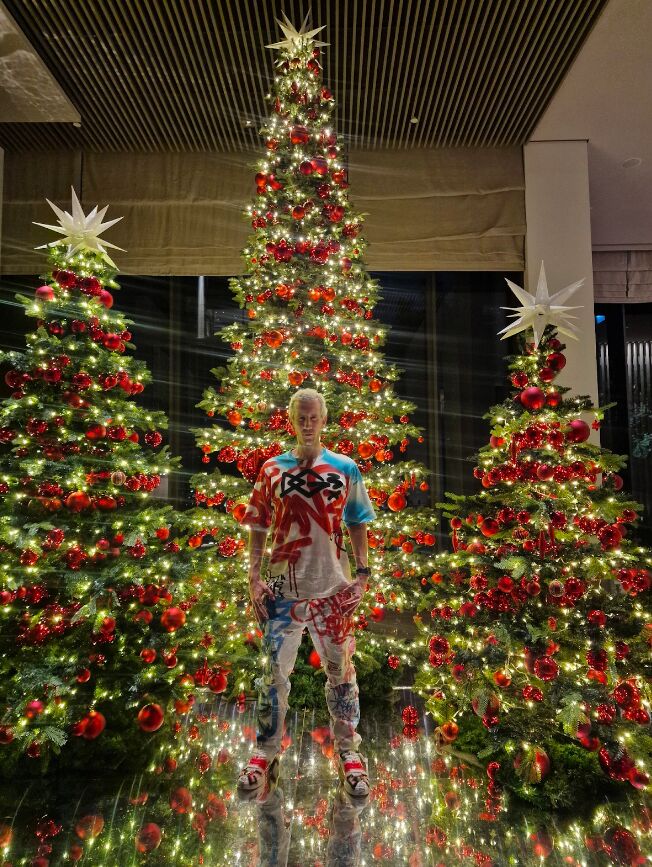 Before Christmas, he and his wife went to a festival in Thailand and dressed up as Liv Boeree and Igor Kurganov.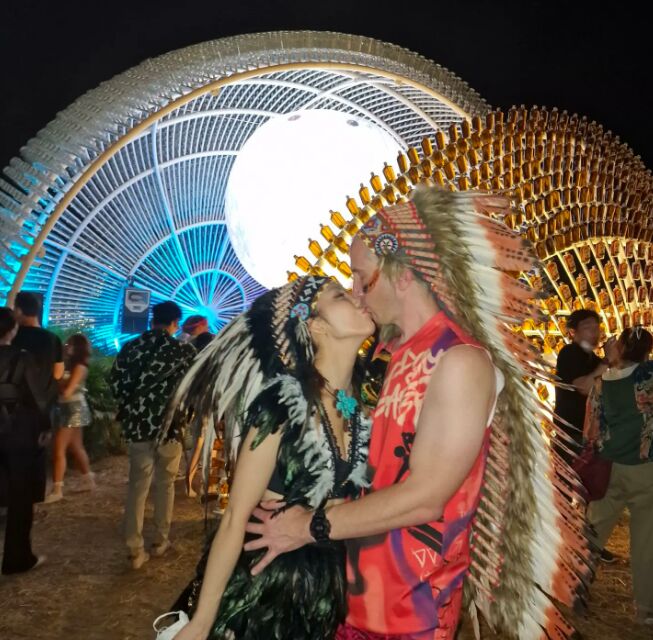 At the same time, the real Liv and Igor didn't have an exciting Christmas and spent it in Texas. By the way, Liv recently released a TikTok about TikTok. It turned out that on this social network (as well as in all others) the same mechanisms are used as in slots... only for children. Happy New Year!
Okay, that would be a really sad ending, so here's a GIF from Scotty Nguyen.
Now for real – Happy New Year!