(Editor's Note: This article was originally published in 2018, so there will be no quotes from the last five years.)
The romance of poker has been exciting the minds of writers, philosophers, scientists, and film scriptwriters for centuries. Some of them didn't know much about the game, but they still managed to notice the similarities between poker and life clearly. Others mentioned the game only in passing, but it was obvious that the joys of travel and the bitterness of moving were well known to them. We present 25 of the wisest, funniest, and most famous quotes about poker from feature films and books from different times. You may have heard someone quote one of these lines playing in casinos, or around your friends playing online on sites like PokerStars.
25. Poker is cool. In one evening you can visit the top and the bottom. It is not the bad or good cards that are important, it is important to be able to play with the bad ones. What matters is not what cards you actually have, but what your opponent thinks they are.
Bernard Werber, "Empire of Angels"
24. If it weren't for poker, your life in Moscow would be completely unbearable.
Mikhail Bulgakov, "The Master and Margarita"
23. It's great to meet someone who understands that for a real player, money means nothing in the end. It's just a tool, like a language for formulating thoughts.
Edward Jay Robinson in The Cincinnati Kid (1965)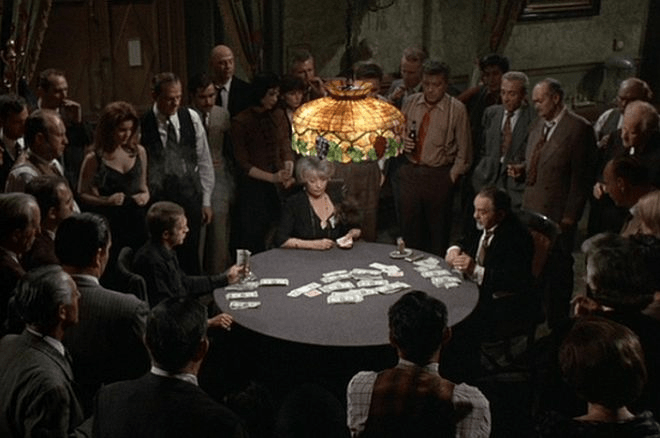 22. Sometimes "nothing" is a very cool card.
Paul Newman in Cool Hand Luke (1967)
21. Learning to play two pairs correctly is as difficult as getting a college education, and just as expensive.
Mark Twain
20. We can't shoot him like that. Then we won't have anyone to play poker with.
James Stewart in Cheyenne Autumn (1964)
19. I'll tell you what's important in this game. You have to make the wrong decisions at the right time.
Edward Jay Robinson in The Cincinnati Kid (1965)
18. Life is very fragile and unpredictable, especially for criminals. It's like playing poker; you think you have a good hand. However, when you reveal the cards, you realize to your horror that someone else's hand is better.
Drexel Deal, "The Fight of My Life is Wrapped Up in My Father"
17. – I have four aces!
– Me too!
Adriano Celentano in the film "Bluff" (1976)
16. Money won is twice as sweet as money earned!
Paul Newman in The Color of Money (1986)
15. You can't bluff someone who doesn't care what happens at the table.
Joe Mantegna in the film Gambling House (1987)
14. The first mortal sin of a gambler is to confuse his bad game with bad luck.
Ian Fleming, Casino Royale
13. How did I do this? Well, I just imagined that I was playing with other people's money.
Jodie Foster in the movie Maverick (1994)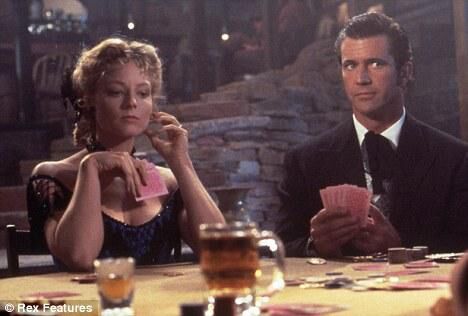 12. Avoid people with gold teeth who offer to play cards.
George Carlin, American comedian, actor, writer, and screenwriter.
11. I only complain about the deck being poorly mixed until a good card comes along.
Jonathan Swift
10. When your opponent has all the aces, there is only one option left: flip the table over.
Dean Martin in Robin and the 7 Gangsters (1964)
9. Life is not always a matter of good cards. Sometimes it's a good play with a bad hand.
Jack London
8. A poker player who bases his entire game strategy on intuition and an attempt to reveal his opponent's bluff is a potential loser.
Jo Nesbø, "The Snowman"
7. What is "poker"? A card game in which more talented liars take money from less talented liars, all of whom pretend to be bosom friends.
David Mitchell, Cloud Atlas
6. War is not poker! You can't announce it whenever you want!
Leonid Bronevoy in the film "That Same Munchausen" (1979)
5. Where the rules of the game do not allow you to win, English gentlemen change the rules.
Harold Joseph Laski, British political scientist and political theorist
4. The business of gambling called business frowns upon the business called gambling.
Ambrose Bierce, American journalist and writer.
3. It doesn't matter whether you win or lose; All that matters is whether I win or lose.
Darrin Weinberg, writer, and sociologist.
2. Passion for the game is the strongest of passions.
Alexander Sergeevich Pushkin
1. If in half an hour of play, you were unable to identify the fish at the table, then you are the fish.
Matt Damon in the movie Rounders (1998)