– You have a long flight ahead of you, you can choose one movie or series to watch only on repeat. Your choice?
– I'll take Rounders. If the flight is long, then I'm going to play poker, and this movie will provide the right mood. The soundtrack, Worm's words "It's time to play ******* cards"... It's just a great movie.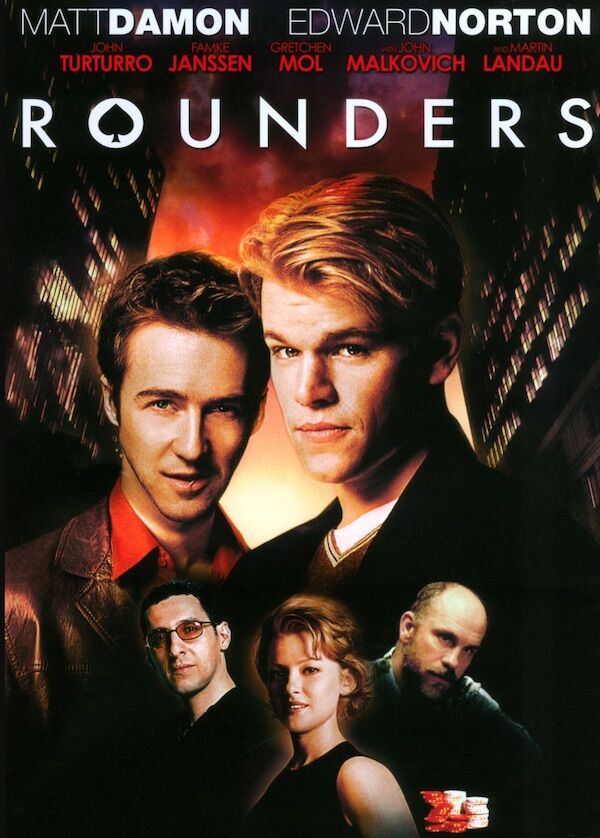 You end up on a desert island. What book would you like to take with you?
– In order not to lose my mind, I will choose the Four Agreements by Miguel Ruiz. These are the agreements:
1. Never break promises you make to yourself and others.
2. Don't take anything personally.
3. Don't make unreasonable assumptions.
4. Do everything to the best of your ability.
With the first three, you probably won't succeed, but it will be great if you at least try. Imagine if everyone would be responsible for their words. I remember back in the days of PokerStars we had a meeting that was supposed to be 30-40 pros. Everyone arrived on time, but Ike Haxton was 6 minutes late. I asked, "Is there anything you want to say?" Surprisingly, no one was late for the next meetings.
What song can you listen to on repeat forever?
– Redemption Song by Bob Marley
– Favorite place to play poker?
– Now it's the PokerGO studio in Aria. When I was young, I would never have believed that such a place was possible. A wonderful studio with cameras, its own bar and right on the Strip. You can't imagine anything better for playing poker.
If you were sentenced to death, what would you order for your last meal?
– Impossible™ Burger ( plant-based ed. ), french fries and a strawberry vegan milkshake. I will remain a vegan until the very end.
– What is your favorite vacation spot?
– I very rarely go anywhere other than poker. But I remember two places in particular – San Diego in California and Santorini in Greece, where I had my honeymoon. It's incredibly beautiful there.
– What will you choose – to play poker every day for 12 months without a break or not to play a single hand during this time?
– Of course, the second option. It suits me perfectly, I have already taken long breaks in my career.
– Who do you miss the most?
– My parents. Both my mom and dad have had a huge impact on my life, albeit in different ways. They taught me all the good things and thanks to them I became what I am now. There are moments that I want to share with them, but this is no longer possible.
I think about them a lot lately. My wife recently found out that my grandfather, whom I never saw, was executed in the Bergen-Belsen concentration camp. I didn't even know about it. Therefore, I am very surprised by the Holocaust denial and anti-Semitic rhetoric that has become popular in recent times.
– Who would you like to meet, but have not yet had the opportunity?
The first person that comes to mind is Barack Obama, but I met him, so he doesn't fit! We met during his election campaign. I stood in line to take a photo, he noticed me and shouted: "I know you! You're the guy who plays poker! By the way, I played yesterday and made $60." It turned out that he even read my book at some meetings.
And I would like to meet with Dave Chappelle. He is funny, sees the root of things and has a unique view of the world. I would be happy to meet him.
– When was the last time you tilted outside of a poker table?
– Just in Rozvadov. You can't smoke there. There are prohibition signs everywhere, a €500 fine for violation... But absolutely everyone smokes. Doing it right under the "No Smoking" sign. Everyone just doesn't care. At the blackjack tables, they throw cigarette butts right into the cup holders! I think the rules should be the same for everyone.
– If you couldn't play the WSOP Main Event next year, which loved one would you put in your place?
– I would make Amanda play! Because she doesn't really like it.
– What is your main poker skill?
– The main thing is perseverance, as well as adaptability, the ability to admit that you do not know something. Young people are constantly progressing and digging into things that we have not even heard of. It is very important to keep up with and use new techniques in your game, so you yourself become stronger.
I had this with GTO, I studied it very hard at one time. This taught me to better notice the mistakes of opponents. A person is not able to play perfectly, and some, on the contrary, make blunders when they try to imitate solvers. My work on the theory allowed me to better notice such moments. Actually, I'm very curious!
– And the main weakness?
I don't feel like working on a game with 15BB stacks or less. It's funny that this is the title of your series. I just don't like all-in play, it's incredibly boring. I love postflop.
– You have the ability to change one rule in poker. What will you do?
– It will require a lot of effort, but I would introduce a chess clock in all tournaments. Every two hours, players are given 5 minutes, which they can use as they please. When time runs out, there are only 10 seconds left for each action until the end of those two hours.
Then everyone will appreciate the time. And now all sorts of ***** think for 30 seconds on UTG with 72o, and do not bear any punishment for it. With the clock, let them spend the time as they please. Some players suffer unfairly from the current shot clock system. For example, I don't spend time preflop at all, but sometimes I really need an extra 2-3 minutes on the river.
– You have 10 seconds to communicate with the person of your dreams, what will you tell them?
I don't think it's possible to prepare for this. If you start speaking from the bottom of your heart, you don't know what will happen. Although there are always three most important words – I love you.