"I just accidentally folded with second full house," complained the author of the topic , "gave $872 to a complete fish, who then managed to lose almost everything in two hands. Please tell me I'm not the only one.
I once clicked "join table". I still can't get over this misclick.
– It's almost as bad as when I hit "install client".
– This is not even a misclick, but rather a whole fiasco that happened to me in a home game.
I took a break to go to the toilet and announced to the whole table that I would skip the next hand. Back in the midst of a huge bank.
The board was Q7K25 rainbow and my buddy was debating whether to call the river. My cards were still lying next to the chips. I decided to take a look at what I had, and there were black kings. My friend called with AA, and my opponent showed 77. After that evening, I play wearing diapers.
At the peak of his poker career, Ilari Sahamis could go to the bathroom in the middle of a hand at PLO100k.

Ziigmund: David David Benefield: ?
Ziigmund: what did you have?
David Benefield: good hand
Ziigmund: I went to the toilet
Ziigmund: and couldn't call your all-in
Ziigmund: I had TJ
David Benefield: AKKQ with the nut spade
Ziigmund: ok
Ziigmund: maybe I'm lucky
John Juanda: it's nice to have so much money that you can bet $28k and go to the toilet :-)
Ziigmund: I don't have any
Ziigmund: nonsense
– Played NL500 online. I had $800 left on the river and my monster draw didn't complete. The fish who had been tearing me apart the whole session (I'd lost two stacks to him earlier in a row) donked with an overbet. I wanted to let him know in the chat how he was getting me, but I forgot to turn off the hotkeys and accidentally raised to $780. Villain shoved and I had to fold 8-high to save $20.
– Not exactly a misclick, but one night at 2am, a neighbor decided to reboot the router, because his "movies" were slowing down... At that moment I was in the lead in the last 4 of a $20 tournament on ACR. When the router started working again, we could not connect to the Wi-Fi, haha. I'm sure the opponents were just folding until I was out. And the neighbor just wanted to watch porn.
Stefan Burakov played zoom500 and limits up to NL1k in the summer of 2016. In mid-July, he complained about his extended downswing: "There is nothing to be pleased about, I have been sliding for the third month already, I have no more than one plus session a week – less, yes, more, no."
But a few days after this message, just one session was enough for him to fix things:
That same feeling when you sit nl10k with a misclick and for 50 hands you get a months worth of positive variance.
Stefan's schedule for that summer: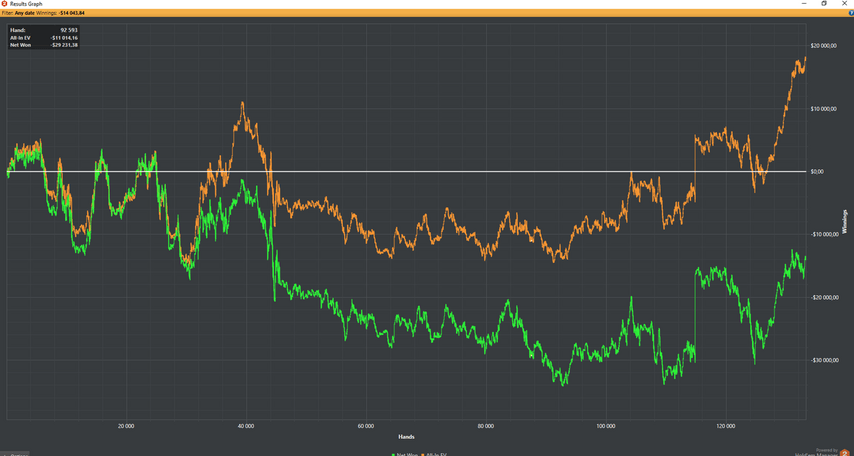 Inner in 2018, thanks to a misclick, started believing in people:
– Accidentally transferred 30 thousand meant for my mother for treatment to a strange man. The bank says to call and negotiate. I called – it's a man about 50 years old, driving, he said to call in an hour. We make bets – will he give the money back or not? (+ Yes – no) It's good that at night while sleeping I won five times more (thanks to Usyk), otherwise it would be a shame to start the day with such a misclick
Update:
– He called back himself, returned it entirely, for a long time refused my thousand for the fuss. Faith in people is alive! Sent a thousand back anyway.
In 2015, Alexei Makarov and Alexander Kostritsyn played $100/$200 Omaha Hi-Lo.
Gump 5-bet and folded to a 6-bet even though he only needed to call 1.5 blinds.

"In general, the situation itself was delusional," Alexei commented – The first time I made such a mistake, wanting to click on call, I clicked on fold to any bet. He bet 17,400 before the flop didn't pay the extra 305.

In the end, we solved this situation with him on Skype. He did not want to voice his decision so that no one would try to use his methods against him. Although I personally admit that I do not fully understand how you can do it, betting 98% of the stack and then folding.
Experienced professionals make such mistakes even at the highest stakes. In early 2021, Bill Perkins put together a $500/$1,000 game when Luke "Bit2Easy" Reeves 3-bet one hand, but accidentally added an extra zero to the bet.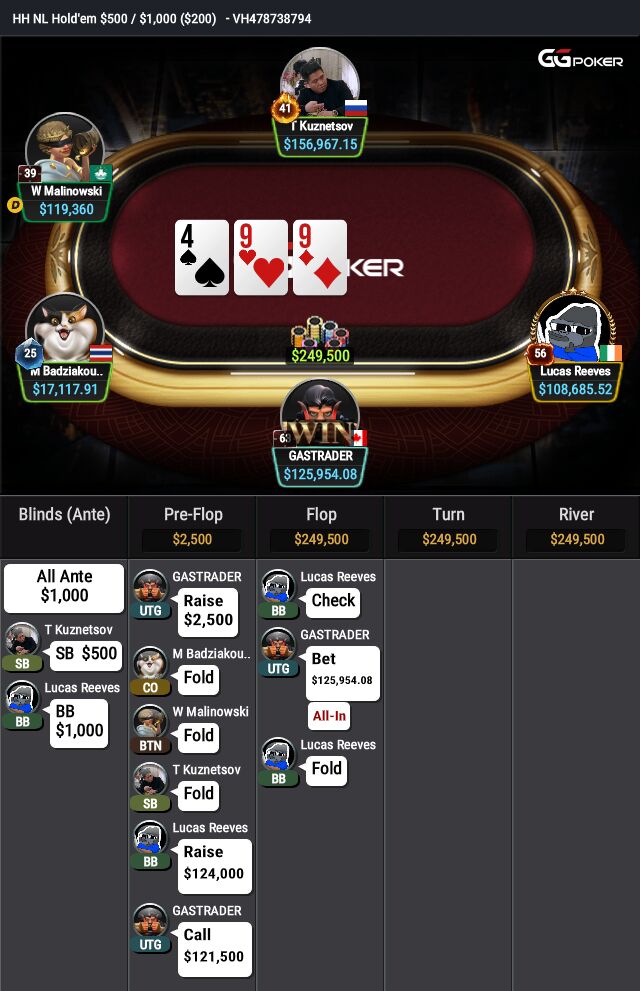 Lucas Reeves: lol
Lucas Reeves: misclick
Lucas Reeves: madness
GASTRADER: I got stoned and didn't even understand what happened
Lucas Reeves: I misclicked, you punished me for it
GASTRADER: I didn't notice that you bet so big, thought you made a standard 3bet
Lucas Reeves: :(
Lucas Reeves: don't mind if you want to return something :)
Perkins agreed to compensation, but for some reason chose outright chip dumping to transfer the money.
GASTRADER: ok next hand when we're alone I'll give you back some
GASTRADER: I'll bet the flop and just fold to your raise
Lucas Reeves: ok you're a good person
Billl did indeed bet $20,000 on the flop, folded to a raise, and showed a ten.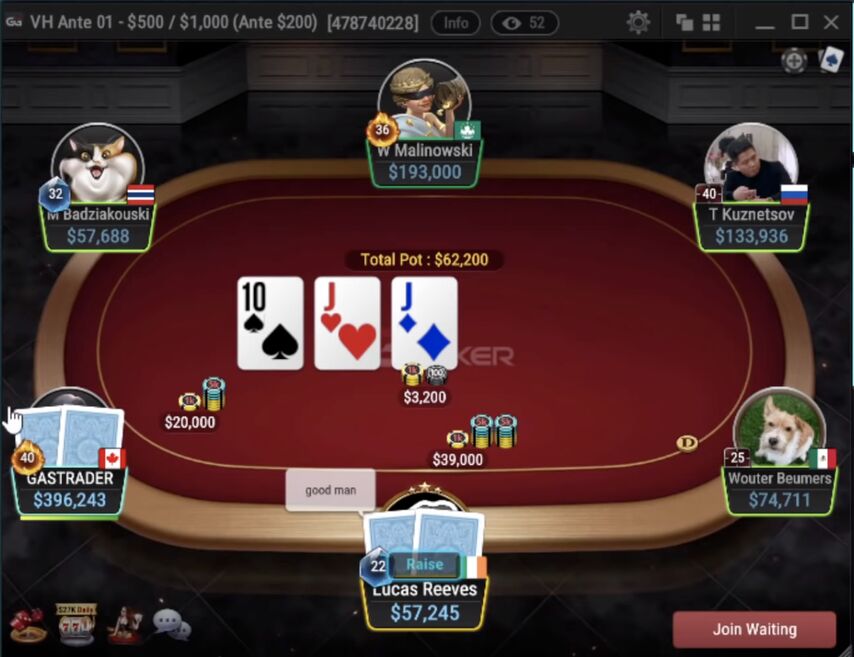 In 2017, at the $100,000 PokerMasters Main Event final table, Seth Davis folded kings preflop.
At the 8,000/16,000 level, there are 6 players left in the tournament, all in the money. Steffen Sontheimer opened 38,000 in the CO, Seth 3-bet to 120,000 on the button from a 951,000 stack, Christian Christner in the BB thought for a long time and 4-bet with . He did not voice his actions in any way. However, the dealer clearly said, "Reraise."
Sontheimer immediately threw it away, Davis also quickly sent the cards to the poppy and began to collect chips.
''He did 4-bet,'' Sontheimer stopped him.
– ''Are you kidding? I didn't notice. Did he immediately 4-bet right after me? How could I miss that?''
– ''No, he was in the tank all the time, and I folded instantly,'' – Steffen came to the rescue again.
"God, it looked completely different to me.
This mistake probably cost Davis several hundred thousand dollars.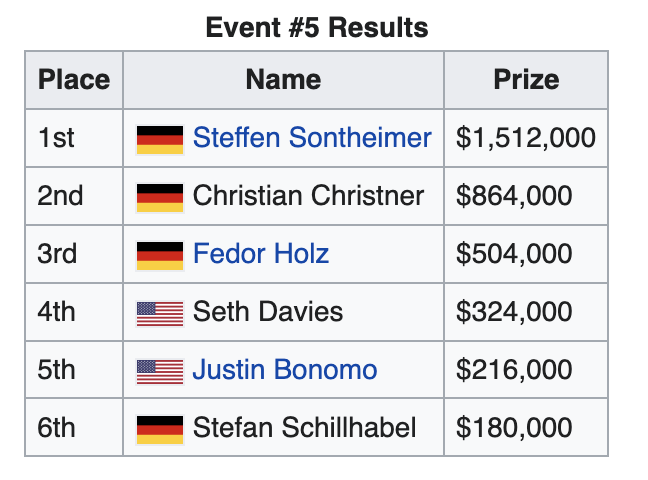 TonkaaaaP managed to successfully misclick. Last December at the EPT Online series, he mistakenly entered the $2,100 8-Game Tournament and finished in first place: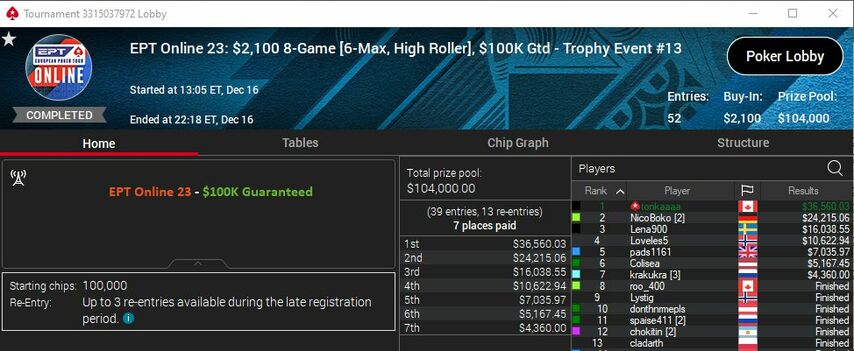 "For most of the tournament, I was randomly pressing buttons, but in big pots I got lucky, and in fact that's all that matters.
In 2014, one player could afford to throw away aces preflop: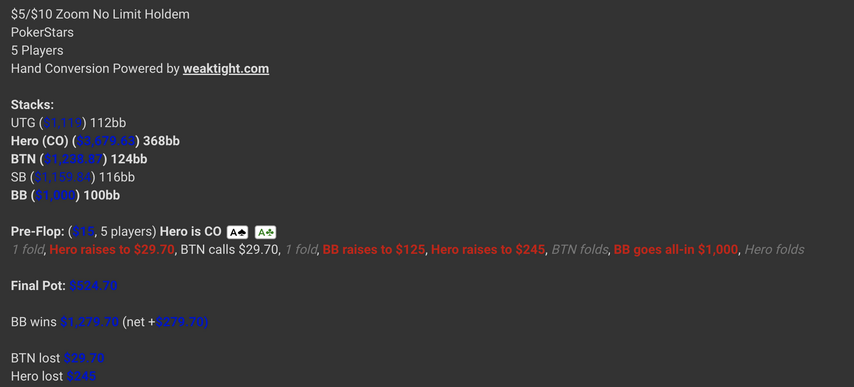 Such errors did not affect his overall results.
In the middle of the 2000s, a regular with the nickname TexasLimitKing lit up Full Tilt. This young player from Sweden appeared out of nowhere, immediately started playing limit hold'em with all the strongest and won millions from them. Unlike Viktor Bloom, who repeated a similar path a couple of years later, TexasLimitKing left at its peak.
At the height of his career, he played a famous hand against Dustin Wolfe in which he called the river with 4-high and was right.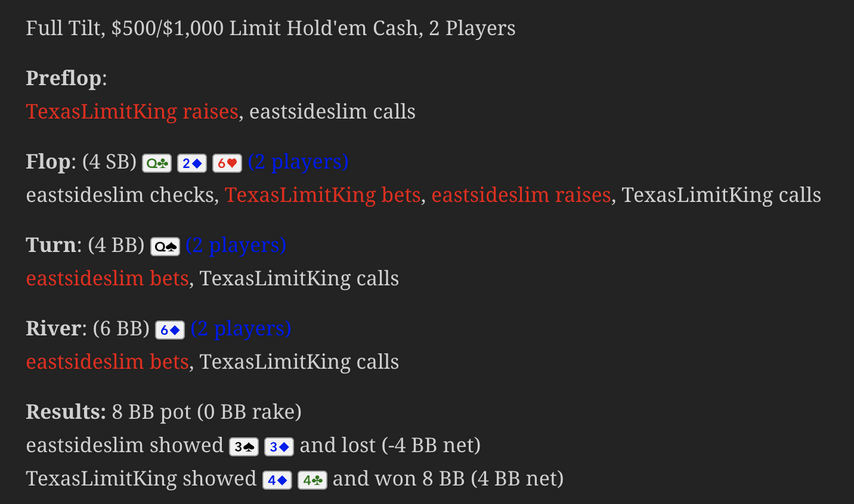 Dustin went berserk at this hand.
eastsideslim: call out of curiosity, misclick or did you not read the board properly? no other options
TexasLimitKing: no comment
TexasLimitKing: let's continue, I'm leaving soon
Details of TexasLimitKing's bright career can be found in our material.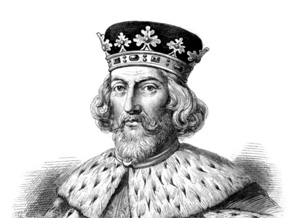 Sometimes not only players, but also rooms make misclicks.
In 2009, 2+2 user Euthanizer reported that he had withdrawn $13,500 from PokerStars and received $27,000 in his bank account.
The security service offered for him to return the money, and in exchange they would continue to accommodate him. They deducted the entire owed amount from his account, leaving his balance in a deep red. Euthanizer was faced with a choice – to return the money or keep it, but if he kept it, he would have to come to terms with the fact that he would never play at Stars again.
On the forums, strangers attempted to persuade him to keep the money for himself, and to find new rooms to play poker. But Euthanizer decided that outright theft was not the best way to make money, made a reverse transfer and continued to quietly grind on PokerStars.
One of the dumbest misclicks in the history of poker belongs to Jungleman. At the 2019 Triton Series in the HKD 1 million short deck tournament, Cates was left with an 85,000 stack and a 5,000 ante. To make his time as a short stack more exciting, he offered a prop bet to his table mates – Daniel promised to throw a chip so that it lands in a rectangle in front of the dealer.
– ''What is my price?''
"2 to 1," suggested Robert Flink.
"Very well," Jungle agreed, "although the fair price is 4 to 1."
He threw a chip, hit and threw his fist up in victory.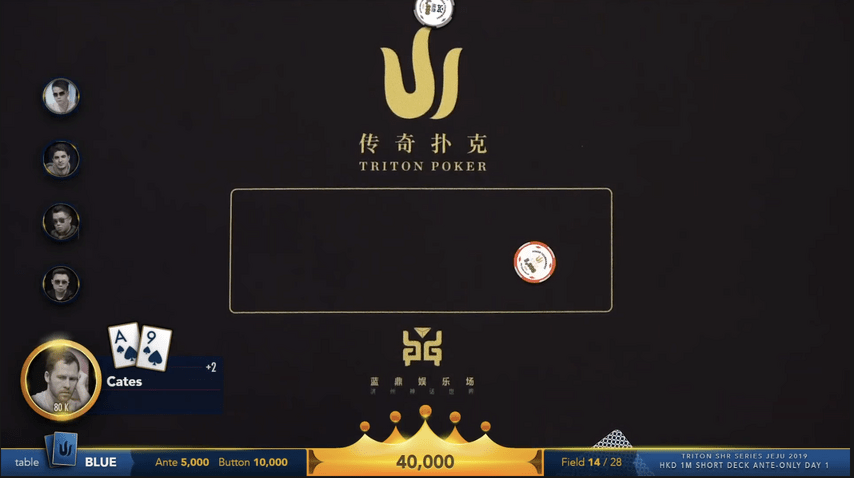 But he did not take into account that the hand had already begun, and this throw was counted as an active action.
– ''Fuck! What have I done! What a fool I am!''
Only after did he looked at his cards, to see not the worst combination – – and put in his whole stack, but didn't win.