Every week Black Chip Poker hosts "The Beast" rake race. An additional rake is collected from each pot in cash games, which goes towards paying out prizes in the race. There is no fixed prize pool: the more rake players collect in a week, the more prizes. For every $0.02 in rake, 1 point is added to the leaderboard.
There are 4 types of prizes: cash Tier 1, Tier 2, Tier 3, Tier 4, as well as free tickets to Sunday tournaments.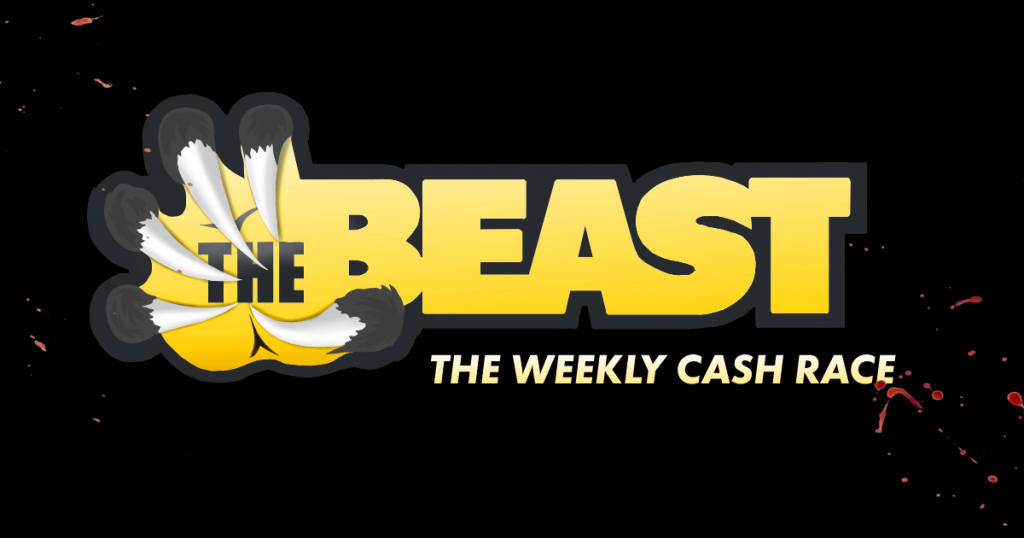 How it used to be
At the beginning of the year, the top 400 players received $2,500, $1,000, $250, or $100. In February, the prizes were halved, and the paid places were proportionally increased to 800 people.
How it is now
For every $0.06 of rake, $0.02 goes to the race fund (capped at $0.24). For every $3,500 in rake generated by all players in a week, the poker room adds to the leaderboard:
– One prize of $500;
– Two prizes of $250;
– Five prizes of $125;
– Twenty prizes of $50.
– Another $875 goes into next week's race.
Points for the race run from 04:00 Saturday to 03:59 next Saturday GMT. All raked hands in Hold'em, Omaha (6-max and 9-max) and at the fast poker tables qualify.
Your position in the race can be found in the Black Chip Poker client (The Beast / "table"). Player points and prize money are updated in real time. Cash prizes are paid out within 72 hours of the end of the race.
Important:
If the link doesn't work, use any free VPN like BrowSec.
After registration, it must be turned off.
In the field "Referral Code" enter the code GT1.