Over the past year, Eric Persson has become one of the most prominent figures in the world of poker. It all started in April 2022, when an unknown Eric was invited to PokerGo Studios to take part in the $25k heads-up championship. He got Phil Hellmuth in the first round. Eric methodically pissed off his opponent and quite easily achieved his goal. Phil began to openly tilt and even demanded protection from the organizers.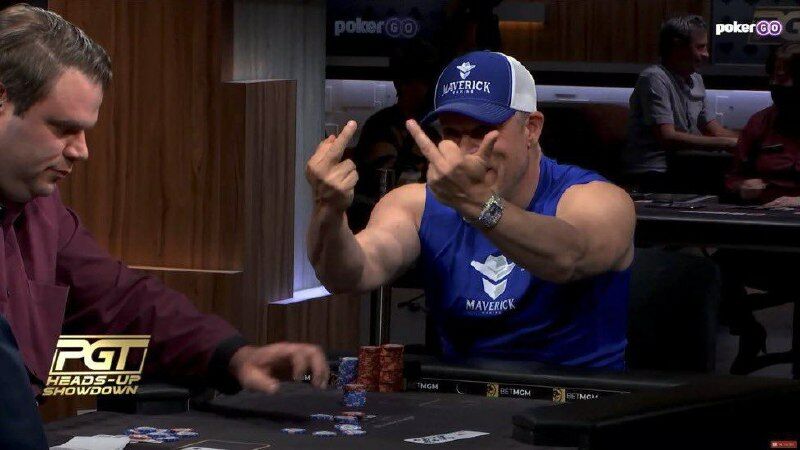 After this dubious performance, Eric began to be invited to poker shows. And when it turned out that making money at the poker table was not his main goal, he became a welcome guest in any high-stakes game.
At the Hustler casino, he played 6 sessions and lost a little less than $1 million. Only Alan Keating is ahead of him here.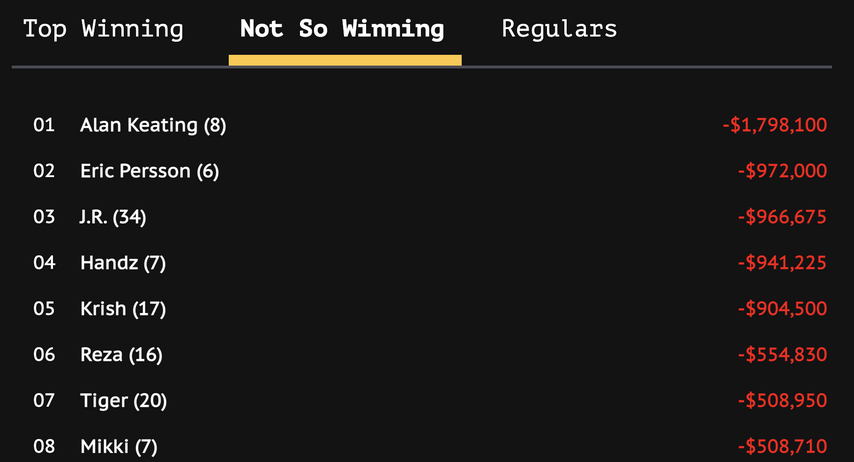 On social media, Eric is also very active, expresses his opinion on any occasion, gets involved in any showdowns with famous players, and personally responds to haters, sometimes quite harshly.
One Twitter user had the thought to troll Eric with a photo from his youth when he was not in such good physical shape.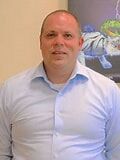 "Well, you are a stupid asshole," Persson exploded. – Then I weighed 100 kg, and now 90. But I would have kicked your ass in any condition without any problems. Hiding behind a nickname on the Internet and considering it normal to say things that you would never say in person?
Eric talked in an interview with the WPT website about how he managed to gain popularity in the community so quickly and how his career began.
– In 1992, I moved from Washington to Vegas. Transferred to the University of Nevada but did not graduate. Dropped out of school to play poker and became a professional player. In those days no one played no-limit hold'em, I specialized in 7-card stud and limit hold'em. After a couple of years, I finally finished my studies and received a law degree. However, I went to work not in my specialty, but in the gambling industry. From 2001 to 2017, I worked my way up from an employee to Senior Vice President of Slot Marketing and Operations at Las Vegas Sands Corp. Then I quit and founded my own company Maverick Gaming, which I have been leading for 6 years.
Eric currently manages 26 casinos in three states – Nevada, Colorado, and Washington. Persson hasn't played poker at a serious level in the last 20 years, as it was impossible to combine it with work in a large company. But everything changed in 2020, when the covid epidemic began to rage in the world.
"Like everyone else, I lost the opportunity to travel and was stuck at home in Vegas. Then I started playing poker. I immediately set myself the goal of breaking into the world of high-stakes streams. It seems I succeeded.
The match with Hellmuth was an excellent springboard for Eric. He threw his opponent off balance with his own weapon – constant chatter.
– I had one tangible advantage. Phil had no idea who I was before the match. I knew him very well and understood how he plays. I had a simple strategy – to put maximum pressure on him. At some point, he just couldn't take it anymore. I was not the first to start our skirmish. When Phil saw that he was losing at the poker table, he tried to outplay me verbally. He began to talk some nonsense and insult me. And I said to myself: "Well, you asked for it yourself."
The match ended poetically – Phil shoved his last four blinds with K3s, and Persson had aces. An edit of the best moments of this fight has already collected five million views. This is by far the most popular video on the PokerGo channel.
Eric was also very lucky with timing. A couple of weeks after Hellmuth's defeat at PokerGO, a new season of High Stakes Poker aired, with Persson playing $500/$1,000 with Patrik Antonius, Tom Dwan, and Phil Ivey. After that, Eric was unstoppable. Persson does not hide the fact that his main goal is to draw attention to his company.
– I do my best to turn Maverick Gaming into a recognizable brand. I am sure that the fastest way is to show potential clients that I am a big player myself. Nothing better than expensive games and streams to put my name out there.
In this, Persson was also not mistaken and, it seems, even exceeded his own expectations. His presence at the table is a guarantee of crazy hands and huge pots. Recently, he was in a record-breaking hand against Patrik Antonius when they played for close to $2 million. On the turn, Persson shoved with no outs.
At the end of May, Hustler Casino will host a $1 million minimum buy-in game. Eric is looking forward to this game.
– I hope Ryan Feldman can still persuade Alan Keating, I love playing with him. The stakes are huge, but to be honest, in private games, we play even more expensive. So for me, money is not my focus there. It is much more interesting for me to compete with bright rivals, this is again a great advertisement for the brand. I am glad that not only do I play Hustler myself, but the organizers listen to me when they determine the linueps. For example, I have no interest in playing with players who have VPIP less than 35. Spectators also like active play much more. If all participants play at least a third of their hands, everyone will benefit from this, which will be good for poker as a whole. So just a loud sign saying "$1 million game" does not attract me. I have to understand that all the players at the table are ready to gamble and not just wait for good hands.
A few weeks have passed since this interview, during which a lot has changed. On the last High Stakes Poker stream, many were surprised by Eric's calm demeanor and unusually tight play.
Matt Berkey specifically addressed this phenomenon in one of his podcasts.
Have you ever seen Persson play so tight?
– No. Perhaps the fact is that on these streams he puts a lot in and is simply tired. It can be seen that he enjoys attention, and he likes popularity. At the same time, he considers himself a good player, and if he loses all the time, he will begin to doubt himself. And on this stream, he played really well, even made some good folds with top pair, which amazed everyone.
With the upcoming game at the Hustler casino, not everything is going smoothly either. We have already said that the lineup of the players caused a mixed reaction from the community.
Alan Keating is certainly able to brighten up any stream. But even here, Eric seems to be disappointed. The other day, Keating and Ryan Feldman were live on air, and Keating announced that he no longer intended to play in his casino. The reason for the discord, as is often the case, is financial. Keating was not a simple participant who lost millions. He attracted other players, determined the lineups. and came up with interesting formats. According to him, all the most popular broadcasts and in general all the good things that happened on the streams are because of him. The upcoming game with a minimum buy-in of $1 million was also proposed by him. Alan believes that he played a significant role in the rise of Hustler's streams and demanded a stake in the company for his contribution. Feldman and Vertucci recognized Alan's points but did not want to share the profits. Now Keating has threatened to launch his stream and destroy the former partners.
But even without that, Eric Persson will soon have opportunities to demonstrate whether his tight play was an accident or whether he really radically revised his approach to poker.
On May 8 and 9, he will face Daniel Negreanu in the new season of High Stakes Duel.