Brad Owen played unsuccessfully on the stream in his own Lodge club:
– Today I got destroyed, I lost about $150k. This is five times more than my previous anti-record. YouTube videos don't pay that much. Pretty f***ing painful. But what to do, tomorrow I will sit down at the table again.
In the next session, Brad lost another $70k and completed it with a 5-bet shove for 300 blinds with 72o. The Villain didn't fold aces.
However, Brad was upset most of all by the not deplorable financial result:
"The hardest part of losing live like this is having to read comments from the dumbest people in the world."
Doug Polk and Bill Perkins also played an unusual hand at the Lodge .
On the river, Polk knew for sure that he was better, but whether to call, the coin decided for him.
4th week of Venividi 1993 marathon:
Cash: +$9,428

Tournaments: -$10,616

Hands played: 10,382

It's getting harder than I expected. Glad to finally win some cash games. In the next month, I will fully focus on the grind.


Justin Bonomo successfully performed a gymnastic exercise with a girl
– I'm insanely proud of it 😁
– Hey Dan! Henrik Hecklen turned to Dan Smith. – Shall we try to repeat it in Vietnam?
They started training in the Bahamas.
Random_chu found the reason why poker is going through hard times:
– All the reasons for the low demand for poker in one photo of a player who just won a FEW dollars.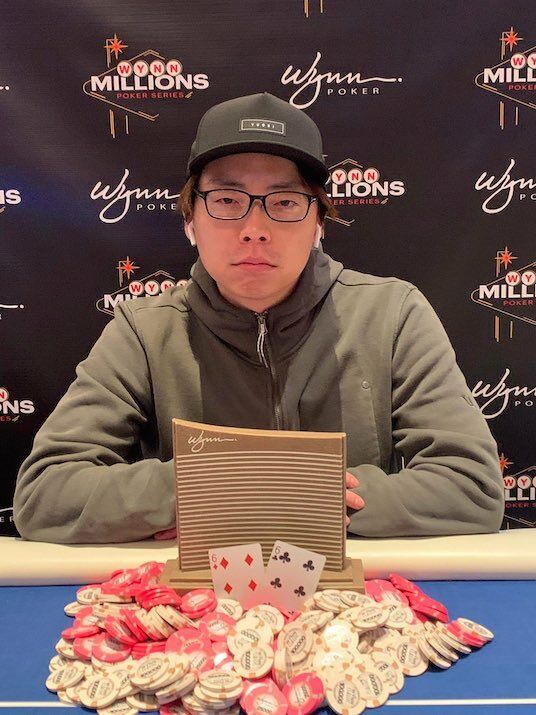 Joseph Cheong was upset by this explanation: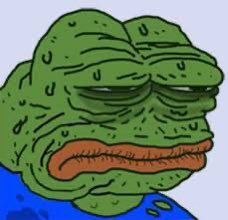 Cheong raises his spirits in other places:
"One of the most fun parts of poker is watching amateurs pretend they don't have anything, when it's obvious they don't.
"If an amateur wants me to fold the second nuts, he just needs to take a deep breath before shoving," Daniel Strelitz supported his colleague.
Josh Arieh faced an unusual situation:
I ordered a burrito for lunch at a nearby diner. And the guy who cooked the food turned out to be drunk as hell. What would you do?
What difference does it make to you if it's delicious? Mind your own business, commentators advised.
– Enjoy, – Amit Mahiya supported the majority, – drunk people never skimp when cooking.
Snowfall hit Vegas.
"I have seen snow many times, but never anything like it," David Williams is impressed.
Jennifer Harman is also shocked by rare natural phenomena in Nevada:
A cousin sent me a photo on the way from Reno to Tahoe. I've never seen anything like it in Reno in my entire life.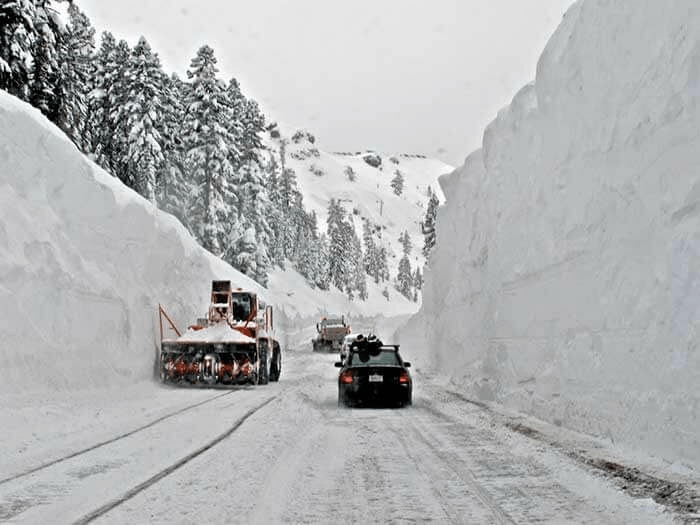 Fraudsters hacked regular Michael Jozoff's GG account. He had $40k in his account and they took them to the $25/$50 PLO tables.
The criminals tried to act cunningly and chip dump money in small portions. Michael laid out three hands:
– Call down with a bad hand when he knew for sure that he was beat. Then he check-folded with trips when he was definitely better (so no one would see the showdown). Randomly float on the turn with some crazy hand and fold on the river to avoid the showdown again. There are other examples as well.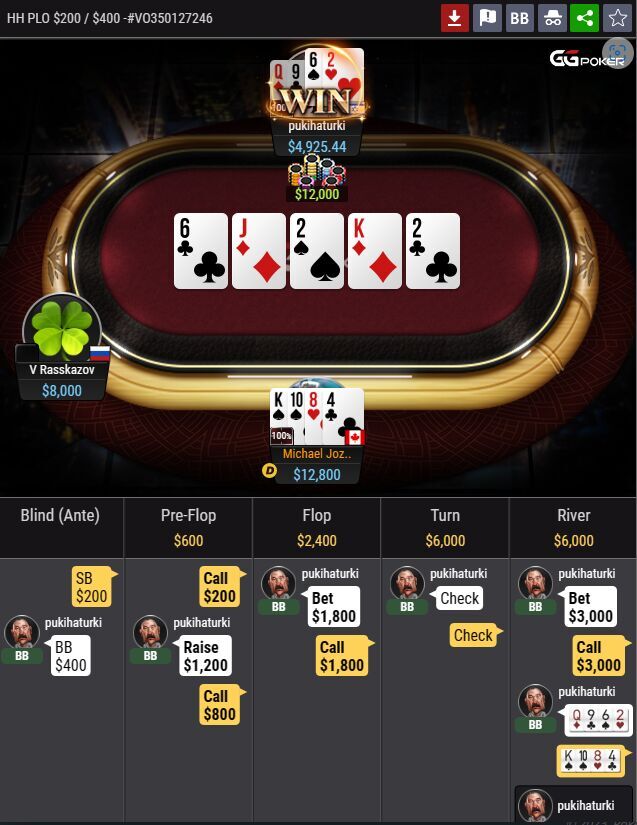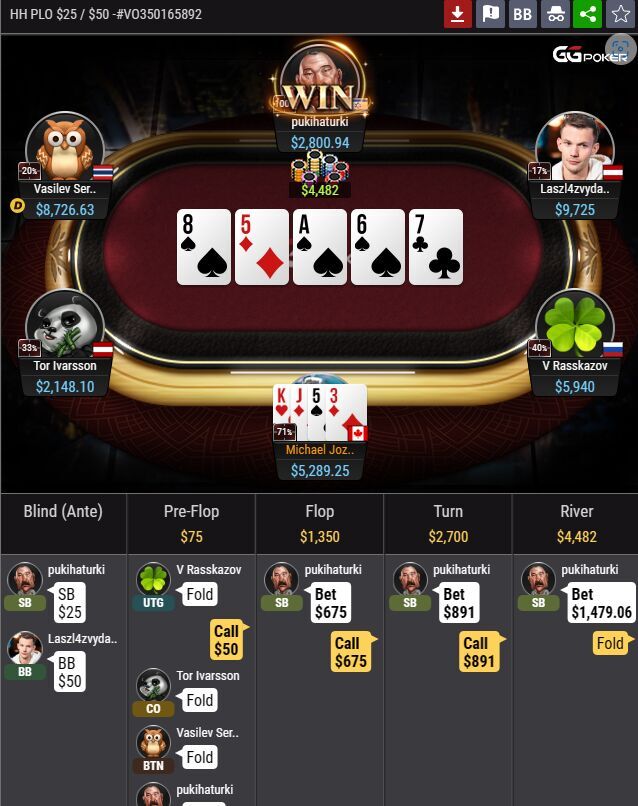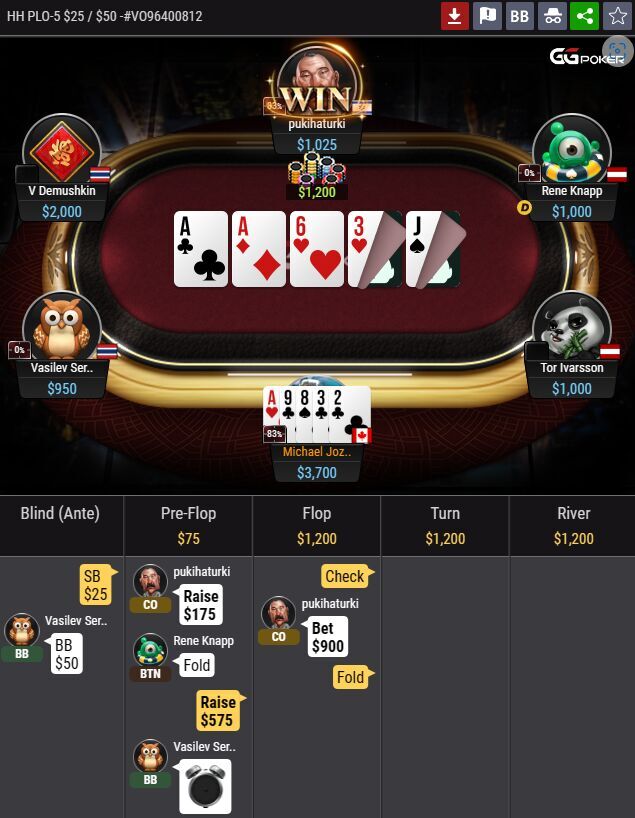 The story ends well:
"The security team did a great job, they blocked the hacker's cashouts and returned 75% of my funds. The remaining $11k the fraudster managed to lose $200/$400 in PLO to real players. The blame is entirely on me. This will seem obvious to many, but I didn't even have two-factor authentication. I know players who hold 6-figure amounts and don't use it either. I advise everyone to fix this urgently. GG didn't have to give me anything back at all, so I think the $27k I got was a great outcome.
Patrick Leonard explained why he prefers tournaments:
"Every time I start learning ranges in a cash game, I immediately stop playing. Here, for example, the game on the BB after a raise from the lowjack (excluding ante and rake). It is generally impossible for an MTT player to understand this on an intuitive level!

Niall Farrell made an unusual bet with a friend:
– During our walk around Tallinn tomorrow, he will be able to communicate with other people only with quotes from films (and such that they can be found on IMDb). Gave him 5 to 1. What do you think?
"This is the best bet in history, be sure to write how it ended," the commentators asked.
But we never found out the results, apparently, the Estonian nightlife completely absorbed the guests from Scotland.
One of Melissa Burr's friends is not attentive:
He didn't know for 1.5 years that he had a microwave at home. I still can't believe it. Every day he passed by her, but he continued to insist that there was no such item in his kitchen.
– Does he play poker? – said the commentators.
– Naturally
Renowned limit game specialist Randy Ohel retired from poker:
– It's done. I just got hired for my first "real job" in 15 years. Thanks to everyone who supported me.
We need details! demanded Dan Smith.
– I will work as an analyst in an Internet marketing company that specializes in ticket resale. I think corporate life suits me just fine. I'm looking forward to it.
Bryn Kenney's 4Poker room, which has not yet launched, announced the signing of four ambassadors.
The room will be represented by Ole Shemion, Artur Martirosyan, Francisco Benitez, and Kenney himself.
It is noteworthy that players from Russia are currently denied access to the room.
Philipp Gruissem hasn't played poker for several years, but announced his return earlier this year.
If during the downtime Phil lost his skills in some way, then this definitely does not apply to the game in all-ins. Last week he was first in the $150 GGMasters $10M Guaranteed event with 64,000 entries.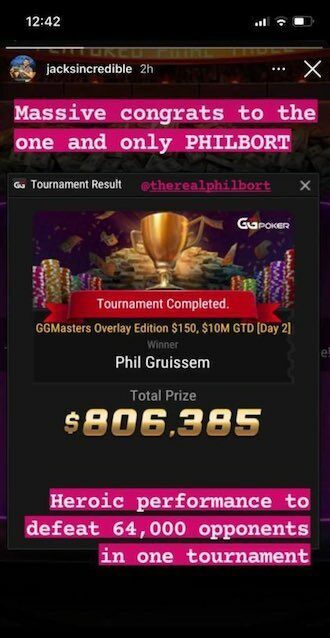 Phil Galfond remembered his first $50,000 Players Championship:
– We play stud-8, I'm on the bring-in. One player called, the rest folded. I checked. Daniel Negreanu explained to me that no one asked me, and the auction is over. The whole table started laughing because I don't know the rules playing a $50k tournament 🤣
– I do that sometimes too, – wrote Ryan Lang (ed. – in 2021 he won a bracelet in an 8-game tournament, and in the Players Championship he reached heads-up, where he lost to Jungleman). "Then I pretend to be just joking."
"We had a similar story," recalled Daniel Strelitz. "One guy just found out at the final table of a draw tournament that A2345 doesn't count as a straight in 2-7.
"I could just tag Frank Kassela," Sean Deeb took the opportunity to tease his friend.
"I knew how to play stud, but I really learned the rules of Omaha-8 only on the eve of my first $50k tournament (it was at the 2006 WSOP), Frank confirmed.
Chance Kornuth told how he taught Dan Bilzerian how to play poker:
"Nine years ago, out of the blue, Dan called me and in a tone that didn't leave even a hint of a joke said that he needed help preparing for a heads-up game for $1 million buy-in against a billionaire.
We'd crossed paths a bit before in the cash games, and once he even beat me in a $400k pot at Bobby's Room (his JJ held against my AK). This pot remains to this day my record loss in a single hand. We didn't talk at all after that evening.
It turned out that at first Dan turned to Andrew Robl, but he was busy and advised me to call. Dan's rival was billionaire Alec Gores. A $5,000/$10,000 blinds match with a $1M minimum buy-in was scheduled to take place at his $70M mansion. Dan offered me a $10k freeroll on the condition that he won more than $1M.
Figured Dan would win a million 55% of the time. That is, for 3 hours of classes, my expectation was ~ $ 1,800 per hour. Hiding my excitement in every possible way, I asked Dan what exactly he would like to work on.
"I want to figure out what range I should shove with when he raises $100k blindly deep into $1M," he replied.
I was glad that at that moment he did not see the expression on my face, since my jaw literally fell to the floor ... I replied: "No problem, we'll talk on Friday."
We figured it would be advantageous for Dan to shove any two since Gores would only call with A8s+, 55+ and KQs. But we decided that we should not abuse this strategy, since Gores will adjust and generally stop making blind raises.
I was impressed by how thoroughly Dan knew the opponent's game. He gave clear and confident answers to any question about Gores' ranges in different situations.
On the night of the match, I could not sleep from nerves, but, fortunately, I did not have to wait long. At 5 am, I woke up to the message: "I owe you $10k." "How much did you win?" I asked.
Dan wrote that he made a profit of $10.8 million. I immediately jumped out of bed and called him to hear a couple of hands! In one, he 5-bet $1.5 million preflop with aces. The flop came AKJ rainbow and Dan won over $5 million in that pot.
I will never forget that sudden call from him. My only regret is that I agreed to $10k instead of insisting on a 1% freeroll 😭