The match between Matt Berkey and Nick Airball ended with a confident victory for the former.
– HU Match Result: -$1,029,700 – Nik reported the disappointing news. Congrats to Berkey. He played well and won the match. I'll make a longer post in a couple days. ✌🏾
Matt was extremely brief in his thoughts:
– Am I no longer needed? Phil Galfond sighed with relief.
In a long message, Nik once again congratulated the opponent on the victory, repeating that it was completely deserved. He apologized for all the negative comments about the opponent and for calling him a scammer. Nick also promised that he would work on his development both in poker and in life.
Berkey accepted the apology:
– I am sure that this message reflects the real Nik much more accurately than his behavior during the match. I had noticed small manifestations of kindness in him before, both in words and in deeds. Thanks for the apologies.
After the victory, Berkey thought about a tournament career:
-- Fixing to gamble a bit this summer. What's the going odds on winning a bracelet for a washed up cash reg who doesn't play mixed?
Matt's commentators were a little surprised. Dutch Boyd offered to bet 5 to 1, and Allen Kessler – 8 to 1.
"Come on, I'd rather give you 8 to 1 for all NLH tournaments myself," Matt suggested to Kessler.
"People who write 125 to 1 don't understand anything at all," Allen replied.
"But they are much closer to the correct answer than you are. I think even 35-1 will be a minus bet for me if online is not taken into account."
"If in the next eight years, you play all the high roller tournaments with small fields, then you will definitely win at least one bracelet," Allen explained his logic.
Matt got fed up with this and decided to clarify:
-- To be clear I'm looking for something around 35-1. I'll only be playing NL events & will be playing more cash than tournaments. If online counts I'd take slightly worse odds. Must escrow if I don't know you. Slide in
Dan Cates is also looking for those who want to make bracelet bets. He offered 40 to 1 on his victory in the $50,000 Mixed Games Championship.
Recall that Jungleman won this tournament in the last two WSOPs.
Cates also declared himself the most important Dan:
I, Dan of Dans, declare myself ALPHADAN unless anyone DARE challenges me. @RealKidPoker, with your bulging semi-vegan muscles, over 50 million winnings, and mightiest cash of 8.3 million, do you THINK you stand a CHANCE?!?

Or YOU, @DanBilzerian, you want some of THIS??
Daniel Negreanu has not yet reacted to this exciting challenge. At that time, he was playing with muscles in the PokerGO studio. At the High Stakes Duel show against Erik Persson, Daniel came in the form of his opponent and beat him quite easily.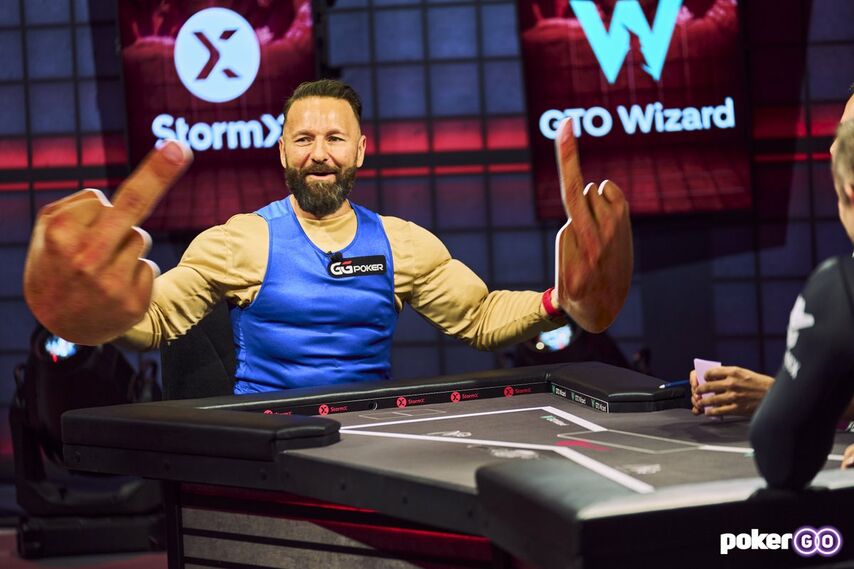 Eric refused a rematch, citing work conflicts. PokerGO now has a month to choose a new opponent for Daniel in a $100,000 buy-in match. The queue of those wishing has already lined up, Jungleman also signed up.
Negreanu, meanwhile, is already in full swing preparing for the World Series. He plans to play every day without days off. Daniel is willing to spend $1.8 million on buy-ins. The 25% he put up for sale without odds sold like hotcakes in 40 minutes.
The traditional $25,000 fantasy draft will take place on May 29th.
"I expect this years draft to be the biggest we have ever had, tons of interest," writes Daniel . – Have 16 teams who have already reached out and I expect to end up with roughly 20. That means a total of 160 players will be chosen.
A little earlier, Negreanu announced that closed tournaments would also be taken into account this year – Ladies, Seniors, and Casino Employees.
However, men who choose to play the $10k women's tournament will not receive points.
The latest amendment became especially relevant after the victory of 70-year-old Jack Hughes in the women's tournament at the WPT series in Florida.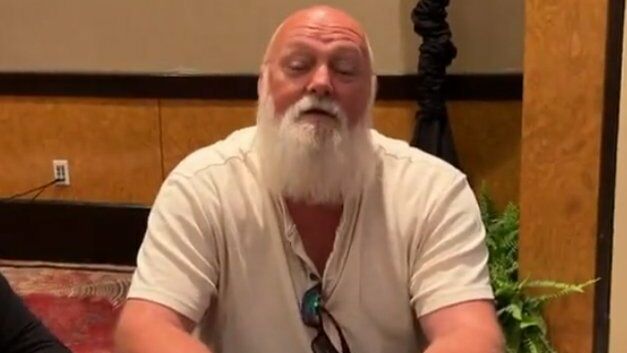 With a buy-in of $250, the participants combined to collect about $2,000 bounty for Jack's head, but it didn't help. He beat everyone and earned $5.5k.
The news went around not only poker media, but also major news sites. Donald Trump retweeted it with the comment: "LOL. Where are the feminists?
Even several popular Russian publications did a piece on it.
Another crazy hand was played on the Lodge stream.
Not so long ago, Doug Polk was deciding on the river whether he should call with a coinflip.
But this time, Bill Perkins shoved a bluff on the river and simply walked away without waiting for his opponent's decision. Bill was late for the plane, so he checked the hand on the way to the airport.
Rui Cao has been playing poker for almost 20 years, but even he does not always manage to control his emotions:
"Poker is hard."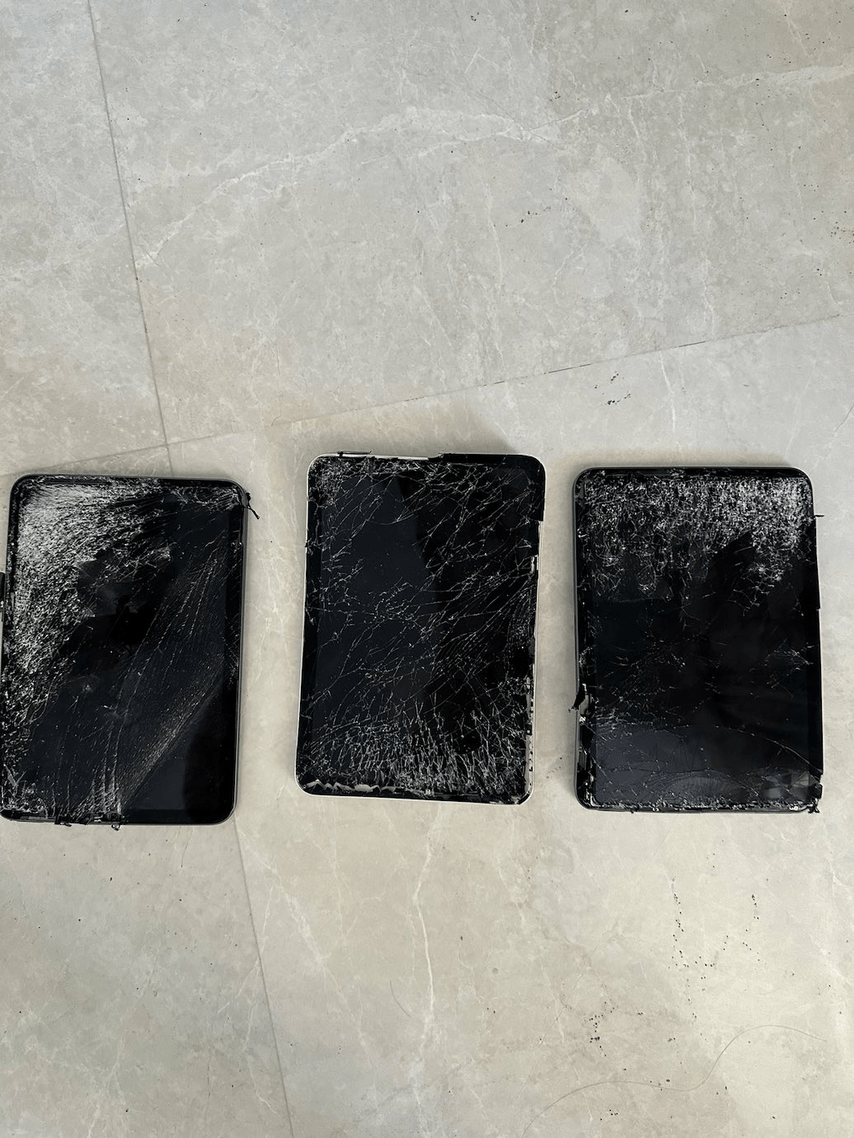 Kitty Kuo shared her strange dream:
Why do girls who play poker love dating German players so much? Apparently, because they are smart and appreciate life. The other day I dreamed that I was dating Fedor Holz . But he said he can't give me time because he needs to play SCOOP. We broke up instantly! After that, I started dating a girl. What a strange dream.
"I wonder how likely it was that Kitty Kuo would ever mention me in a relationship tweet?" – Fedor in the comments showed that he's always thinking about the odds.
Patrick Leonard will definitely be focused during SCOOPs. On the first day of the series, he reminded everyone that it is much better to play poker than to argue about it.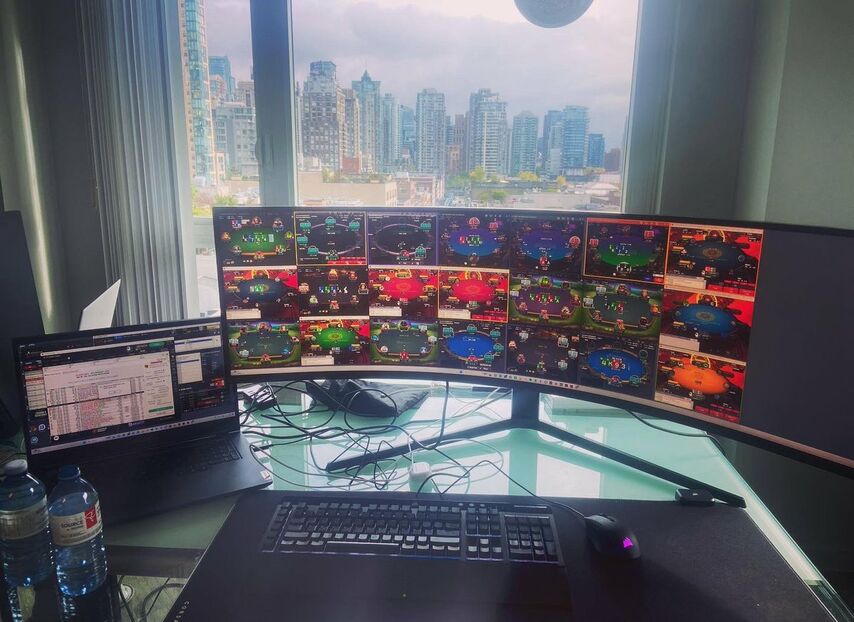 Dominik Nitsche asked readers a vital question about relationships with the opposite sex:
You go to get a massage with your partner. The hotel only has 1 male and 1 female masseuse available. Who gets the guy?

Alex Huang witnessed the most brutal revenge at the poker table:
Guy at my poker table discusses how he's reading thru Harry Potter for the first time – he's on the 5th book. He bad beats another player at the table for $1,000.

As the losing player gets up to leave, he says "Snape kills Dumbledore" and walks off.

Live poker is unmatched.
The Triton series has started in Cyprus. In the first tournament at the two-table stage, Garik Yaroshevsky gave a master class to Kevin Paque, a top cash reg.
As a result, Garik took 4th place. And the winner was Santhosh Suvarna.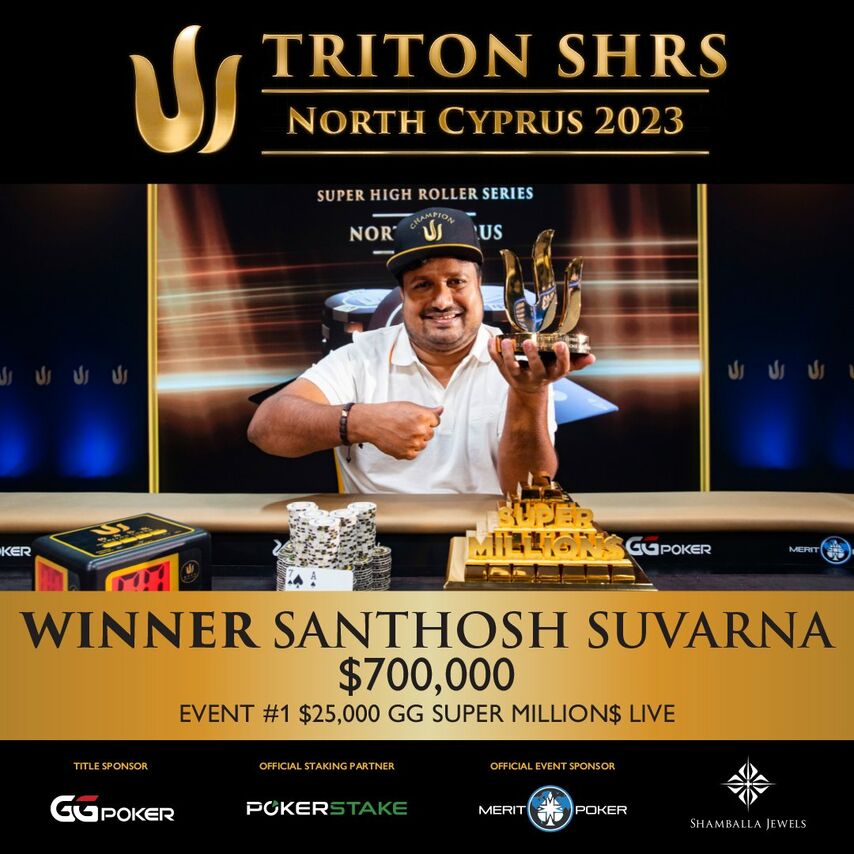 In the top 3, Santosh was a huge chip leader and agreed to chop on not the best terms for him.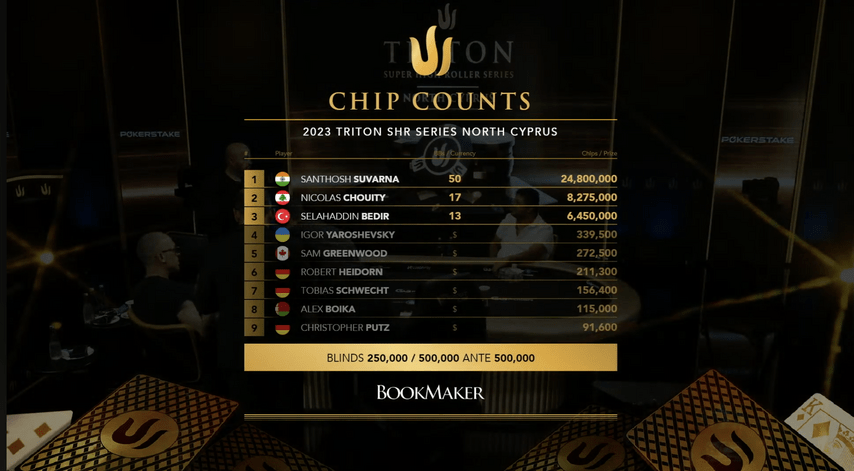 Bedir received $620,000, Shuiti $636,000 and Suvarna took $630,000, first place, and the trophy. Series Chief Tournament Director Luca Vivaldi explained to Santosh that the deal was far from fair. Santosh replied that he understood this very well, but he still agreed. According to the rules, $70,000 remained in the draw, which Suvarna also confidently won.
Liv Boeree launched her own podcast. Her first guest will be Molly Bloom. The premiere will take place next week.
Guys. I'm FINALLY doing a podcast!

It's called Win-Win, and it's an exploration of competition; in all its best, and worst, manifestations.

Here's a trailer👇

First episode with @ImMollyBloom next week, and it's available on all the usual platforms, so go subscribe now! pic.twitter.com/vmofSDKqLH

— Liv Boeree (@Liv_Boeree) May 10, 2023
Kevin Martin remembers how he started backing:
-- Remember that lady in the Rio parking openly offering to blow players for a $400 buy-in? My first ever horse. She played pretty well.
"Thank you," Kevin thanked for the Marley Spragg ad.
"I think I remember her," thought Barry Carter.
"Kevin's content has changed a lot over the years," Doug Polk was impressed by the tweet.