– Hey, Shaun. We caught you during the $50,000 PLO tournament, you have a pretty good stack. It seems that Omaha tournaments are going well for you. How do you rate your level relative to other games?
– The fact is that all the strongest Omaha players are cash game players. And in tournaments, there are a lot of situations that they don't encounter at all. Other ranges, unusual depth, and so on. They don't always choose the right sizing, in my opinion. Another common mistake online regulars make is that they never fold to 3-bets in PLO. But in tournaments, this is not the case, a lot of hands end preflop.
Therefore, sometimes with mediocre hands, it is more profitable to play through a 3-bet. And the cash players, who are used to being called all the time, play a little passively. On the contrary, they call other people's squeezes too often, not paying attention to the tight ranges of opponents. They ended up committing 11 blinds 35 big blinds deep against a very strong range with hands like T98x two suits. With a gutshot and a T-high flush draw, you'll have to bet, and the expectation will be nowhere near what it would be in a cash game.
How do you rate this summer? You've already won the bracelet.
– Not bad. But my main goal is always the title of "Player of the Year", bracelets are in second place, and money is in third.
– Wow. Most have money as their first priority.
"Fortunately, I don't have financial problems right now, so this moment is not so important. By the way, usually, all three components are connected with each other, but not this time. On the leaderboard, I'm in second place, and Ian Matakis is in the lead, and it's completely unclear where he came from."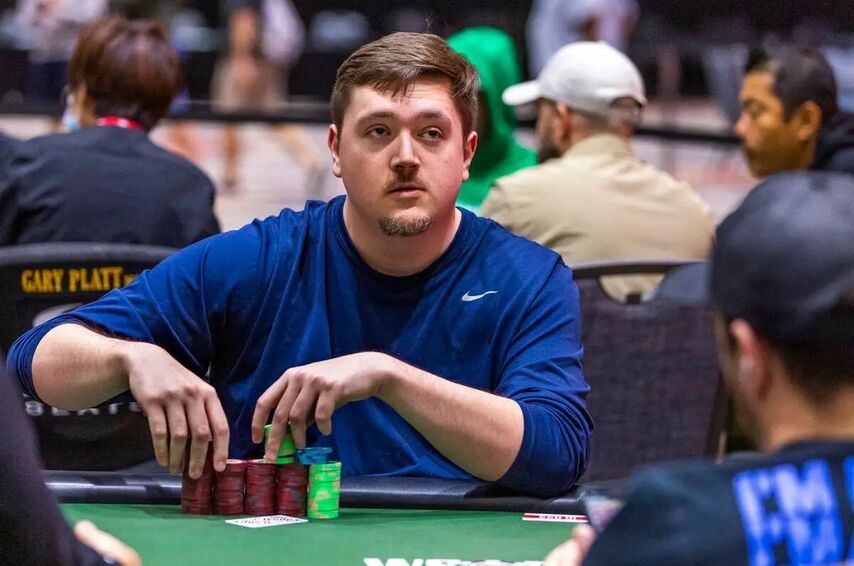 A random online reg from the Midwest blew everyone away.
– Yes, he has 16 cashes (ed. – already 19 ), six of them are online and he also won his only bracelet online. We met already at this series, he approached me during one of the tournaments. You guys know that I usually do not choose words for competitors, but this is not the case. We chatted a bit, Ian is a very nice and humble guy. We discussed how imperfect the system is for the rankings. For example, for 15th place in the Millionaire Maker, he received as many points as they gave for 180th place.
We have never crossed paths at the tables, but it is clear that he is a great player, and now he is also developing. It is noteworthy that he does not play limit games at all, only Hold'em and PLO. For the sake of the leaderboard, I played the $50k PLO (ed. – Ian took 9th place in it), and I sold shares. He consulted with me whether it makes sense to go into late registration if he is delayed in the previous tournament. I said to be sure to play: "You are a good player, you sold your shares, and the tournament has an excellent field." It is not interesting for me to win when expensive tournaments turned out to be beyond the bankroll of my competitors. There is nothing better than fighting until the last tournament, especially against a strong player that no one has heard of before.
For me, this is the main interest in the fight for the title of "Player of the Year". Every year there is bound to be someone showing outstanding results. As a rule, these are poker stars. A couple of years ago there was Josh Arieh, and in the past Dan Zack and Dan Weinman. They are all great players, but no one compares to me in terms of consistency. I fight for the top spot almost every year. In any other year with results like this – a win, second place, two-fifths, and a bunch of cashes – I would be a huge favorite. But in reality, I am quite far behind, but I do not lose hope. I'm closely following Ian's results, I'm sure the last tournaments of the World Series will be very exciting.
– Where does your love for leaderboards come from?
– It started from the early days of my professional career when at 18 I was grinding tournaments on PokerStars.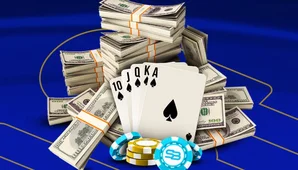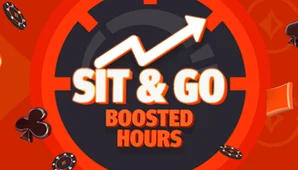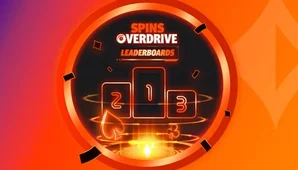 At the end of my first year, I took 2nd place in the tournament leaderboard and won the next two years. I have always been interested in this, because, in my opinion, the grind and the volume of the game are the most difficult components of such a psychologically difficult activity as poker. The value of bracelets decreases every year, they are handed out by the hundreds. Therefore, there was only one incentive left – the player of the year. I've watched all my friends win this title – Frank Kassela, Ben Lamb, Gordo (ed. – Mike Gorodinsky ), and Jason Mercier. But I played more than any of them, and it seemed to me that in tournament poker I was not inferior to them, and maybe even surpassed them. But I had to listen to their jokes for years.
Until 2016, I was constantly distracted by cash games, but in 2017 I promised myself that from now on there would be no cash during the World Series. I will focus exclusively on tournaments from the first to the last day. I have never regretted my decision, every year I get great pleasure from the race. I hope the future owners of the WSOP will make a huge prize pool for the leaderboard because it will definitely pay off. Let's say $1 million is split among the players in the top 30. This will lead to the fact that all poker stars will start playing everything in a row, including high rollers, which will not only bring additional rake, but also make a great promotion of the series.
I even wanted to organize a prize fund myself, but I did not have time, because I was too carried away by the weight loss bet. The idea was that I would contribute $50,000, the winners of previous years would each contribute $25,000, and everyone else would contribute $10k. Winning "Player of the Year" is a must, the winner takes all. If next year there is no official prize pool again, I will definitely take care of it. Obviously, I don't consider myself five times stronger than Ben Yu, Benny Glaser, or Brian Hastings, I just want to give extra motivation and organize a friendly competition.
Josh Arieh and Dan Zack also turned to me for advice during their winning years, and I never refused. I have thought a lot about the optimal strategy and am ready to share the secrets with others. For me, sports interest comes first. To be honest, I don't have a chance this year anymore, Ian's loss will be comparable to a bad beat on the river. But I won't give up until the very end.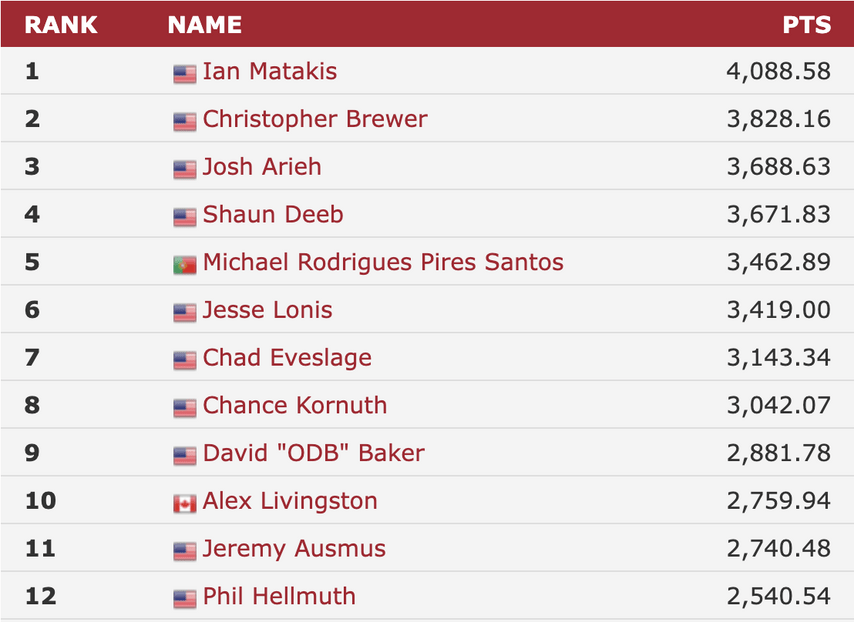 – What other tournaments do you have the highest hopes for?
– For all of the online events. Because they are very fast and they can be combined with others without losing time.
– Who do you consider the most dangerous opponent in the future?
– Daniel Negreanu, especially if he starts to take the race seriously and play on a schedule comparable to mine. This year, he has already shown that he is capable of long runs in low buy-in tournaments. It will also make his amazing vlogs even better.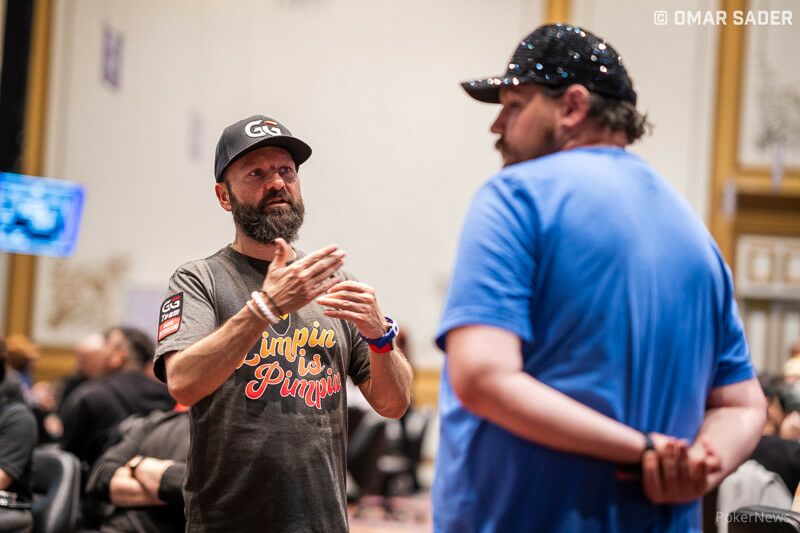 – How do you feel about the fact that tournaments are held in different casinos. Has it become more difficult to multi-table?
– It's even easier. In Rio, the game took place in one casino, but in three different halls. Now the ability to multi-table is more influenced by changes in the schedule. The cheap tournaments start at 10 AM and the $10k championships start at 2 PM, but on the first day we only play 8 levels. In past years, I managed to play a cheap tournament that ends at 12, and I still had 4-5 hours to spin in the 10k. In this regard, it has become much more difficult, especially since three tournaments a day are often held at once. I never multi-table tournaments in which I sell shares, that is, all expensive ones. But in general, of course, I like the new place much more than Rio.
How is your weight bet going? Ahead of schedule?
– I'm going according to plan. During the series, I lost about 15 lbs, despite the fact that I don't have time to go to the gym at all. I made an exception only on the evening when I won the bracelet, because I understood that I would not fall asleep anyway. But I do exercises in the room.
You probably noticed with what passion I talk about the leaderboard. Even the strongest regulars in their entire careers do not have many opportunities to win it. And this year I had a very real chance. If Ian had not shown his outstanding results, I would consider myself a favorite with 95% for first place (last night, Ian Matakis shattered Sean's hopes when he finished 3rd in the $3,000 6-Max PLO ). At one point I was on the 5,000-point projection, no one even came close to that.
It's funny that this is my best year in terms of leaderboard points and one of the worst financially, despite the bracelet. I made a ton of points in the $1,500 tournaments but failed all the 10k tournaments.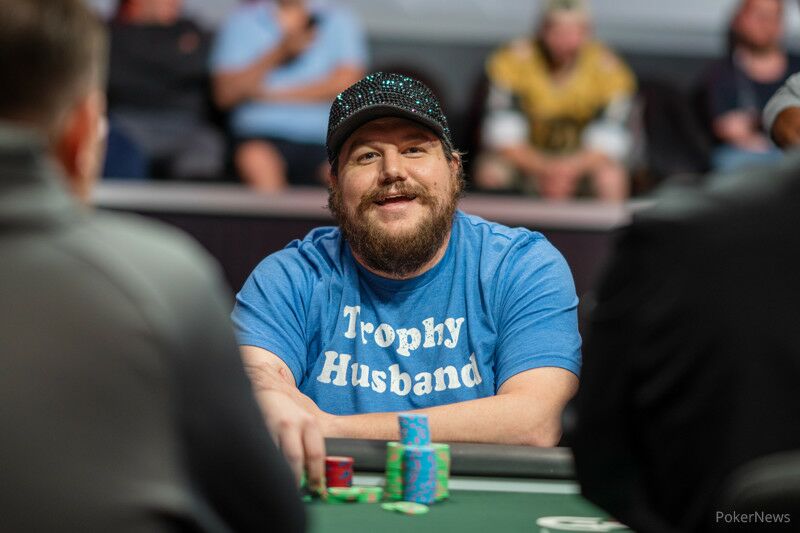 – Are you one of the favorites of the Main Event? If you can talk at all about the favorites in a tournament with such a number of players.
I'm definitely not the strongest hold'em player, but I have a great image. Inexperienced opponents are afraid of me, and this is very important in such events. It's also funny that for the "Player of the Year" the main is the worst tournament. It takes a very long time, takes a lot of energy, and money comes only after 3-4 days, which is why you miss many other tournaments. Naturally, no one will multi-table during the main either. I even rejoice when I bust out on the first day. It is clear that I will still try, besides, we have a large crossbook with Ari Engel. But if it doesn't work out, I'll just go to register for the next tournament. This was the case in 2018 when I crashed out of the main and late regged 6-max for $10k. In the end, I won it.
– How do you like the fields in PLO tournaments? It seems that the player total has increased everywhere, but especially in them.
– Yes, in the $25k tournament, the guy who took 2nd place got $1.4 million, and in 2021 I was paid $1.2 million for 1st place. By the way, in the heads-up of that tournament, I beat Ka Kwang Lau, who won this year. Incredibly happy for him, very polite and nice guy. I always root for hardworking grinders and sincerely rejoice at their victories.