The Galfond challenge will resume on Thursday evening. Phil will play 7,500 hands against Jungleman in PLO $100/$200 and will stream on his channel.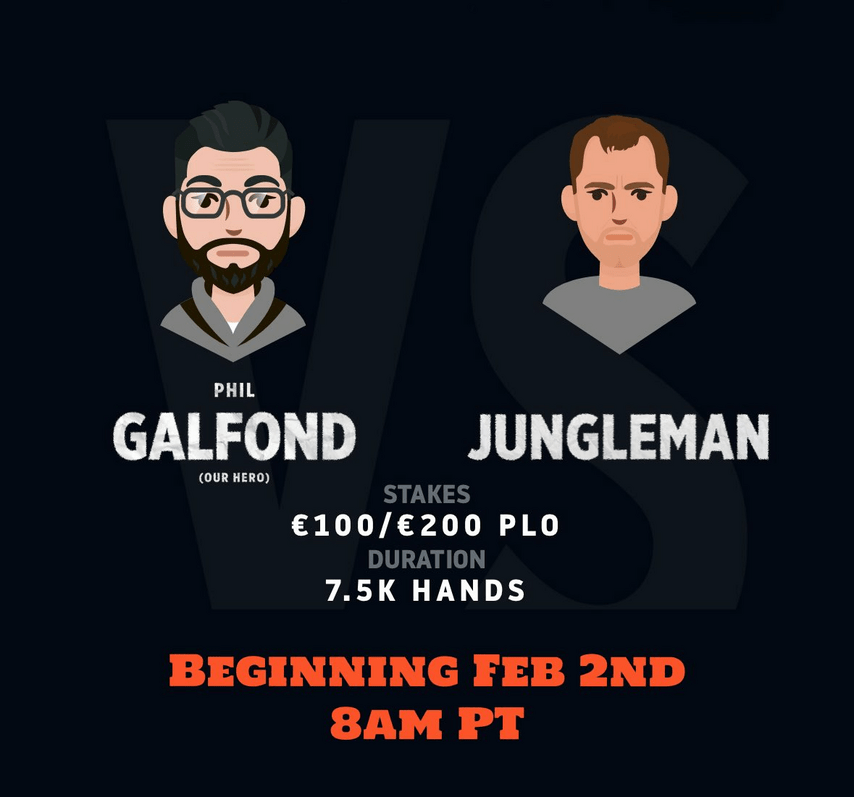 Galfond's rival in the very first challenge match, Venividi1993, announced a marathon whose goal is to grow from $66,000 to $1 million:
– I have excellent performances in various challenges, so I decided to start another one. I will play cash PLO and MTT on Sundays.
Remember that in the challenge against Galfond, Venividi1993 lost, although, in the first half of the match, he confidently beat the opponent.
The results of the first week of Venividi were disappointing:
Cash: -$23,249

Tournaments: +$575

Rakeback: +$7,427

Rake: -$13,549

Hands played: 9,928

On account now: $46,144

Obviously, I didn't count on such a start, but I gained a good distance and managed to work on the theory. I'll be back in a week with good news!
The Lodge Poker Club captured the most emotional hand of the year.
Patrick Leonard found the perfect grinder:
– If someone knows this guy, let him contact me, I want him to play a few tournaments for me for $5.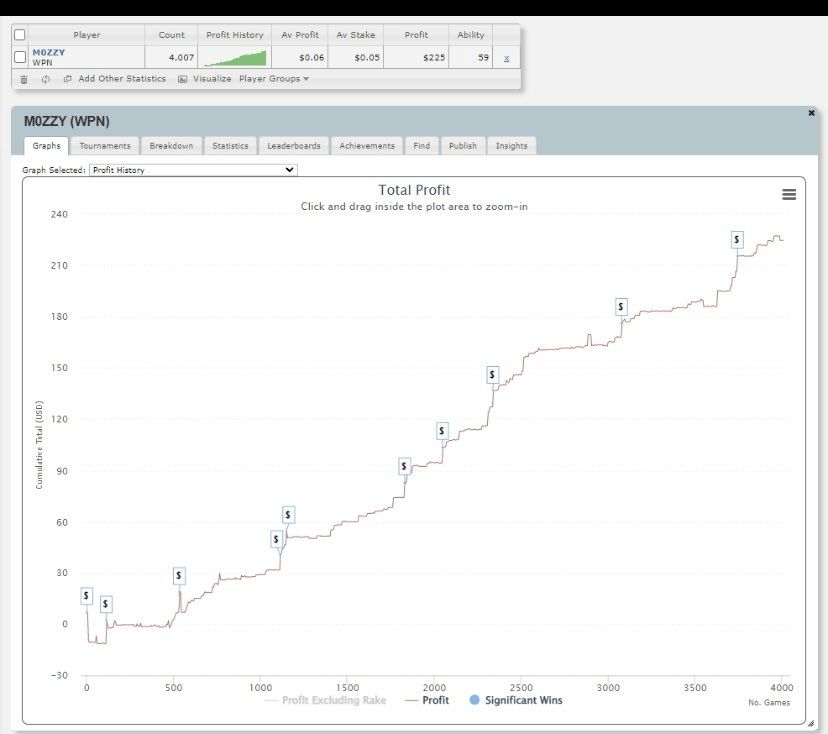 While all the hold'em experts gathered in the Bahamas, Eric Persson had to switch to mix games.
– Playing modest $2k/$4k with the boys.
The boys turned out to be Phil Ivey , Patrik Antonius, Scott Seaver, Brian Rast and Chris Hook.
Expensive game in Aria and Bobby's Room always attracts a lot of interest, questions poured in on Eric, some he answered in the comments.
– How did they convince you to sit in the mix?
"I have always played in the mix. In '92, when I started, they didn't play NLH at all, my first game was Stud. I studied on supersystem.
What was the biggest pot and how deep are your stacks?
– I sat down with $600k, the others had $200-300k, the biggest pot was $100k.
How did the session end?
– I won a lot, for the last 10 sessions I am in the black by $1 million.
– Who do you think the game has gathered around?
– What a stupid question, this game has been going on almost every day for 20 years…
Eric also took part in the filming of the new season of High Stakes Poker.
The first episode aired last week. In it, Gabe Kaplan announced that he was ending his commentary role. In honor of this, PokerGo posted a video in the public domain.
– It's nice to see so much love and kind words. Very touched," Gabe thanked everyone for the support. – Thanks to AJ and Maury, thanks to them the work was very easy. And to the fans for their support over so many years. By the way, how do I register on LinkedIn?
Gabe's place in the remaining episodes will be taken by Nick Shulman.
For me it isn't High Stakes Poker without Gabe, but I'd like you guys to know I received his blessing. The Don himself. It will never be as good as Gabe and AJ, Farha, and young Daniel dressed like he runs a strip club in Romania. pic.twitter.com/C6bAf7jrQb

— Nick Schulman (@NickSchulman) February 1, 2023
"I can't imagine High Stakes Poker without Gabe, but everyone should know that I got his blessing. There is hardly anything cooler than Gabe paired with AJ, Farhi, and Daniel, who dressed up as if he runs a strip club in Romania.
Reddit users remembered the most stupid reasons why the floor was called to the table.
The guy called Floor to complain about my pants. I was wearing colorful Thai bloomers.
– Board , the girl showed , for the second player . They built up a huge pot, at the showdown, the girl began to argue that they should split the pot since both had Ace-high flushes. She swore very loudly, argued with the floor, and demanded a refund. No explanation about the kicker, the best 5-card hand, or that they had different hands at all would work for her. And in this game, she was a regular.
– Played $1/$3 with a max bid of $500. One guy demanded the floor because the neighbor asked for $501. It turned out that he had prepared this dollar, especially for the waitress, who helped to transfer the drink from the previous table. But this explanation did not help, the guy could not calm down for a long time …
– Played the WSOP next to Allen Kessler, he found a reason to complain every 20 minutes.
– One guy was unhappy that an unpleasant sound came from me when I sort through the cards. I don't know how to shuffle chips, so instead I sometimes constantly shift cards one under the other. They, of course, make some kind of sound, but it doesn't even come close to the noise from the chips.
– Two men almost got into a fight over a cupholder. The floor was called, and he gave it to the one who had been sitting at the table longer. This did not work for the second player, he continued to swear, and as a result, the game fell apart.
Chance Kornuth decided to get rid of old things, and it turned out profitable :
– If you play poker, always check absolutely all pockets in old backpacks before throwing them away 🤣💰🤑💪🏽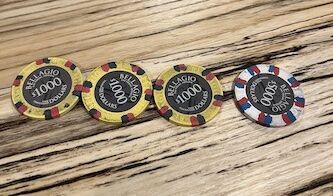 – Oh no! What else is this? – shared a new find Chance.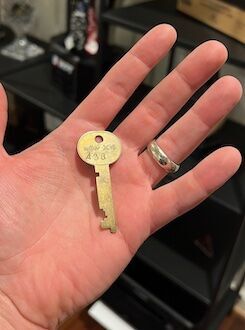 Commentators have suggested that this is very similar to the key to the safe deposit box at the Wynn casino.
For Phil Galfond, such finds are commonplace:
– If the chips were destroyed in the washing machine, I would have gone bankrupt 10 years ago.
Even super high rollers are surprised by the prices in Bahamian restaurants.
"I had breakfast for $87," said Dan Smith.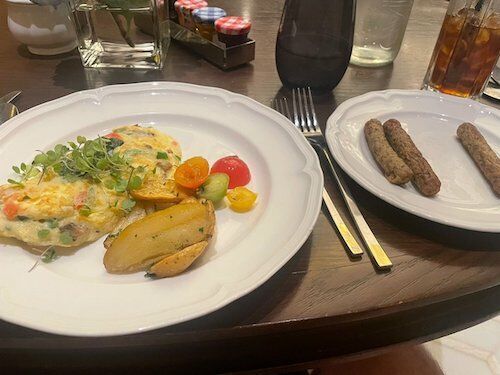 Have you already eaten black caviar? Jeremy Ausmus didn't understand.
"OK, I'll bring food with me," Alexandra Botez listened to the warnings.
Alexandra came to the Bahamas at the invitation of PokerStars to play the PSPC for $25k. She spent the whole first day at the TV table:
– Wow, just found out that I accidentally hit the TV table because the last winner is playing there ( ed. – Ramon Kollilas from Spain ) 😂 Wish me luck, you can watch on YouTube and twitch.
"Accidentally," one of the commentators did not believe for some reason.
Botez busted out of the tournament long before the money in the middle of day 2.
Josh Arieh tracked down Christoph Vogelsang while jogging in the Bahamas.
"Sprinting in preparation for a poker session," Josh signed.
What app did you use to speed up the video? Faraz Jaka asked.
However, not everyone supported the playful tone.
– You, of course, asked his permission before posting the video? – clarified Liv Boeree.
"This is bullying, and many of the answers upset me," Henry Kilbane stood up for Vogelsang. – I understand that Christoph often takes his time, and I am the first to pay attention to this when I comment. But filming a person jogging and posting them online just because they are "slow" is over the top.
Such a reaction, in turn, seemed strange to many, too.
"The joke is completely harmless," Matt Glantz expressed the opinion of the majority. He doesn't offend anyone and is quite funny. It's weird to make such a fuss. We can all use a little thicker skin and the ability to laugh at ourselves.
Sean Deeb said that during a personal meeting with Josh, Christoph confirmed that this situation did not offend him at all, but only made him smile.
Sam Greenwood has not yet won anything in the Bahamas, but this does not affect his mood:
– So far, I have never won prizes, but I convinced Nikita that rabbit hunting on GG is +EV. So in general, the start of PCA is good.
In the $250,000 tournament, which will be played out just today, February 2, Sam has the second stack of eight remaining participants, so the financial result of the trip may well please him. The shortest is naturally Chris Brewer, who again runs the risk of becoming a bubble boy, and Artur Martirosyan is still fourth.
Daniel Negreanu took part in a charity tournament organized by the Calgary Flames NHL team. The tournament has been held for 16 years, and this year there was a record audience – 425 people ($425,000 was raised for charity).
All the stars of Calgary took part in the tournament, including Russian Nikita Zadorov.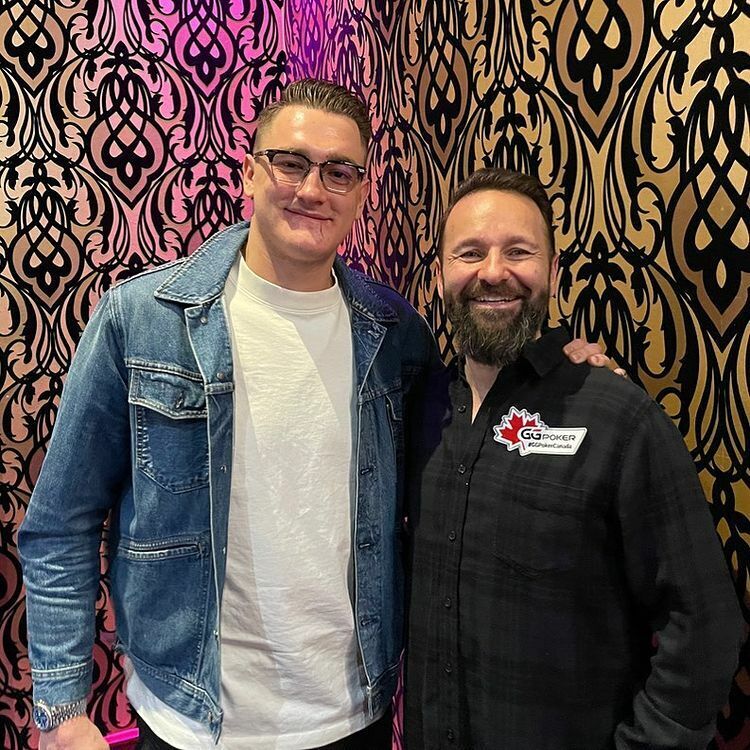 Doyle Brunson recalled that Chip Reese is considered the best player of all time:
"He was the greatest all-around player. Hold'em was his worst game, and his B and C games were almost the same as his A games."
Haralabos Voulgaris remembered that Chip did not take online very seriously:
– On Full Tilt, he most often showed the F-game.
"It was already after he got hooked on drugs," Doyle surprised many with such a revelation.
"That explains a lot," Voulgaris replied. – For me, he was always a desirable opponent, and among the players who did not own their own circus, there were not many of them.
Poker Twitter is actively discussing the unusual situation that occurred in the $400 tournament at the Potomac Winter Poker Open small series in Maryland.
Three-handed saw players whose names are unlikely to be familiar to anyone – William Pinketrton, Jacob Mitich, and a certain Brett Batz. At the 150,000/300,000/300,000 level, Mitic and Batz got into the chip lead with nines against A7. The pair couldn't hold, and Batz was eliminated in 3rd place for $9,865. Mitic had 19 million against Pinkerton's 1.5 million, who decided that it was pointless to spin with such a short stack and offered to simply give up and take second-place money. The winner, of course, did not object. The champion received $22,298. Pinkerton got $13,582 and, according to observers, he was insanely pleased with this outcome.
– I really hope that this is one of those tournaments where deals are prohibited, and they just had to write about it that way – suggested Sean Deeb.