Ebony Kenney triumphantly played in the recent Triton super high roller series in Cyprus – she reached the final table twice and finished in fifth place both times: the $200k Coin Rivet invitation tournament earned her $1.7 million, and in the $25k tournament she earned another $240k. As a result, she managed to improve her "best cash" twice and play with many eminent professionals.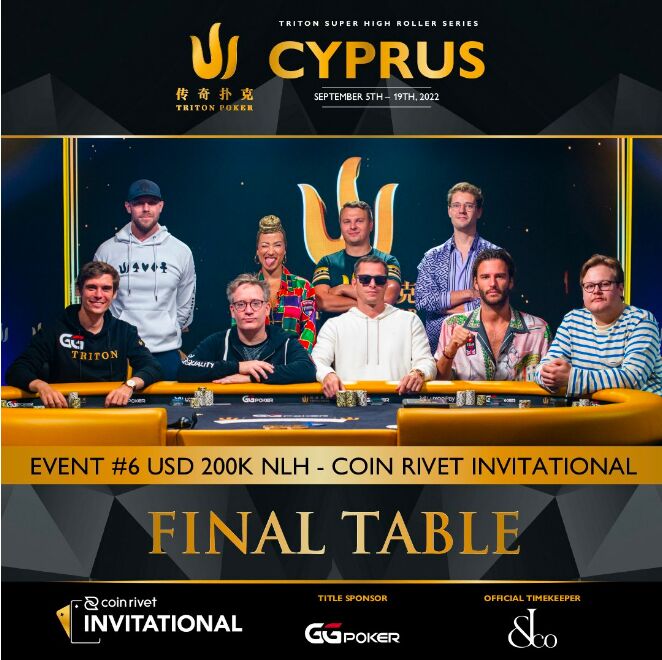 Almost until the very bubble, the Coin Rivet International passed for Kenny without many worries – the stack grew, she pleased her opponents at the table and viewers of the live broadcast with friendly conversation, humor and exotic bright outfits. A few people before the money there was an incident, and Ebony's stack was reduced to just two blinds. Luckily, after winning several all-ins (the first with K2o with a deuce on the river!), she was able to spin. And the next day, she personally sealed the composition of the final table, eliminating Tony G in 10th place.
At the final table, prudent and careful play could have secured Kenny a place in the top three, but in the end she fell victim to the incredible luck of the French trader Carl Chappe-Gatien, who won six all-ins from behind, including with against her jacks. However, the $1.7 million she won is the fifth largest prize won by a woman in a single tournament in poker history.
Ebony has been playing poker for a very long time. Her first live forays were back in the mid-2000s, and since then, she has often been seen at the tables in Vegas and other American series.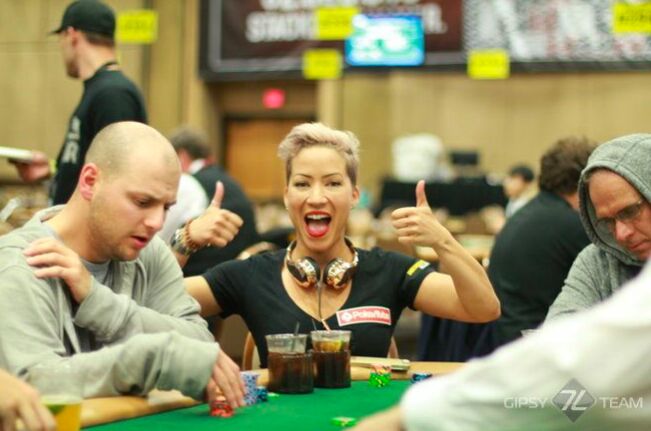 We even found a photo in the archives of GipsyTeam
In 2019, Kenney got into Bill Perkins' team of streamers Thirst Lounge, and the following year she signed a contract with Americas Cardroom, for which she was repeatedly criticized, because the director of the room, Phil Nagy, is accused of sexism the lack of action against the large number of bots in the room, and other mortal sins.
In addition to live, Ebony streams poker on twitch, gives relationship advice and tests sex toys on YouTube. Dating topics are always a big hit on our forums, so here's one tip from Ebony Kenny:
She is also a parent of two children and has written a 20-page book on how to be a tough woman.
The other day, Ebony came to Joey Ingram's podcast (for the fifth time! It seems that only Doug Polk joined him more often).
In a conversation, she confirmed that Phil Nagy had offered her to go to the Cypriot series of high rollers, and before her, five people had refused this opportunity. The first applicant had a good reason – on these dates he was going to get married. Although he even agreed with his bride to postpone the wedding, Phil stood up for family values ​​​​and did not allow him to make such sacrifices. Ebony also wanted to "merge", because she was afraid to play such high stakes and did not feel self-confident, but in the end she decided to go on the trip.
Throughout the series, Kenney felt out of sorts and struggled with impostor syndrome. She usually plays $1,000-1,500 max tournaments, maxing out at ten thousand at the WSOP a couple of times a year, and at Triton the lowest buy-ins were 20 times her ABI. However, Ebony managed to play calmly and confidently. Though, she admitted that several times she played a check instead of a bet due to fear and pressure.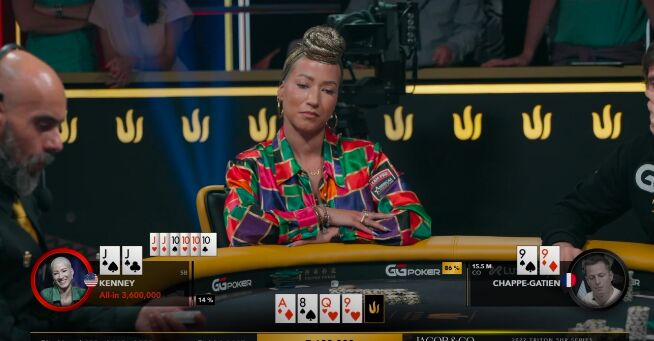 Disappointing elimination from the $200k tournament
How much Ebony would get out of the $2 million in prize money she won was never revealed, but that lack of information was far from the most significant thing that happened on the podcast. During a drawn-out discussion of a long-running story with Negreanu, who Ebony said was staring at her obsessively at the table, and Phil Nagy, her current employer and backer, who has received similar complaints on numerous occasions, the podcast began to heat up.
After a long discussion about who is worse – Phil or Daniel, Ebony saw a comment in the chat from the channel moderator and was extremely indignant. Here is the phrase that threw her off balance:
Women should stop being such bitches and constantly arguing with each other.
In response to Kenney, Joey claims, he said that chat is chat, it doesn't happen on YouTube, and in general, everyone has the right to their opinion. Moreover, this moderator is a woman. Ebony argued that the poker community is so toxic precisely because no one pays attention to such comments. After an argument about censorship, she quickly said goodbye to Joey and left the stream.
It should be noted that Kenney's Twitch community is called Bad B *** h Army ("Army of bad bitches"), and a couple of years ago, in an interview, she called the B * tch song the coolest.
And when recording vlogs, Ebony advised everyone who was offended by swearing to simply not watch her videos.
Ebony later tweeted that she was very disappointed with the situation on the podcast:
When I urge the community to stop calling women "b*tches" – this is not censorship. The context in this case is very important. When men begin to resent, they are simply excited. When black women behave in exactly the same way, they are immediately "angry" and "hot-tempered."

When you allow chat to attack your guests, you are indulging toxic behavior in the community. When I see something bad, I always say it, not just when it's convenient. I do everything in my power to help those who are hurt, and I do this both publicly and privately. A lot of people can attest to this.

Yes, when I found out that the moderator who used the word "b*chka" was a woman herself, the situation began to seem less critical to me, but I repeat – intentions matter. Using the word in a negative way, in an environment already dominated by men, only harms women. This reinforces negativity in an already highly toxic environment.

"Lya, you bitch!" – Yes

"These bitches better stop complaining!" – Not

See the difference? Again, context and intent are very important.