Today I want to tell you my story – how I went from freerolls to high stakes, and then became a trainer and content creator on YouTube.
2007-2008
I started with freerolls at Everest Poker (probably only veterans remember this site). You could win about 50 cents in them, then try your luck on tables with blinds of 1 and 2 cents and return back if unsuccessful. I did this several times, but never got around to it. Then I found out that there was an option to get free $50 on one site, and from that moment I began to take poker a little more seriously. I filled my balance up to about a thousand and withdrew everything to spend money on a trip or expensive clothes, to give myself a nice gift. And in the summer, instead of looking for a part-time job as usual, I decided to grind poker. True, I withdrew the money I won again and spent it on vacation...
After finishing my studies as a web designer, I found a job, but at the same time I played poker, including from work – I say hello to my boss! I was beating heads-up at the NL100 limit and at some point I suddenly realized that the game was bringing me noticeably more. Then I quit, entered the next level of education to appease my parents, and focused as much as possible on poker, and this time without unnecessary cashouts.
2008-2010
I continue to learn and play cash games, NL100 and NL200 at the same time, from heads-up to full tables 9-max, and sometimes add multi-table SNGs on Full Tilt. The bankroll was growing. I meet other professional players from the Netherlands and learned that they are planning to move to Malta to devote themselves full-time to poker. This sounded much more interesting than studying, so I decided to follow them.
2011
We are renting a house in Malta. There are a couple of players in the company that you may have heard of – "Scarface.VLT" and "FMyLife", as well as a lesser-known guy named Lennart. This is how my professional career began: we played poker and football around the clock. I find that I can tilt. Problems with my psychological state appear: I used to sit down to play with great desire, but when the game turned into a routine, I lost my zest for life.
Due to a combination of a downstreak and wild tilt, I lost my bankroll for the first time. We all played poker well, FMyLife was already fighting hard at high stakes, but none of us had the slightest idea about other components of professionalism. There were no good examples before our eyes; everyone believed that it was enough to just sit down at the computer and open the tables.
I got backing and immediately started tearing it apart on a wild upswing. Not being able to estimate the real expectation, and knowing little about win rate and variance, I considered winning $20,000 per month to be my new norm. Probably every poker player has gone through such periods when you sit down at the table and money starts pouring into your pocket. And you're like, well, great, apparently, now it'll always be like this, I just learned to play!
Alas, the upstreaks were running out quickly.
Vegas 2011
My first trip. We rented a house with friends.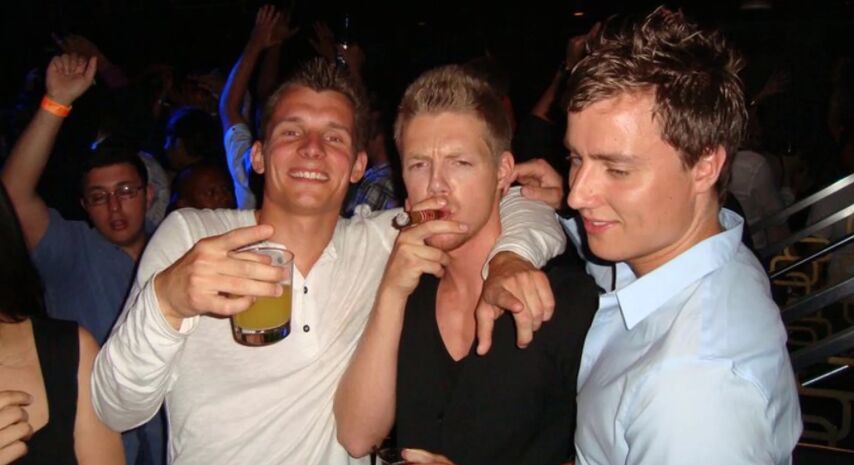 Endless parties. Too much alcohol. We were robbed by strippers... In short, a lot of distractions that didn't improve my game. Bankroll management was also not great. I remember sitting down at the $10/$25/$50 table (I was still playing mid-stakes online) and using all the money I had – about $8,000. At the same time, I also exchanged stakes with Scarface.VLT, who immediately lost his stack, flopping top pair with top kicker and losing to an obvious set. One hand and my bankroll is halved, and it's not my fault! However, I can't say that it bothered me. Everyone around me said that I was a great player, so I was sure that things would work out for me one way or another.
In general, it was a completely irresponsible, but very fun life. I was 22 or 23. Today's 23-year-old poker players are incredible professionals, but in our day there were none like them. Apparently, the fact is that it has become much more difficult to win now.
Returning to Malta after Vegas, I found myself on a losing streak. We somehow didn't think about the fact that we didn't always play the same way, that there is an A-game and a C-game, that you play much worse without sleep or with a hangover, and that the results are affected by diet, exercise, and so on. I didn't understand what was going on, why did I stop winning?
Meanwhile, my friends are going to Brazil.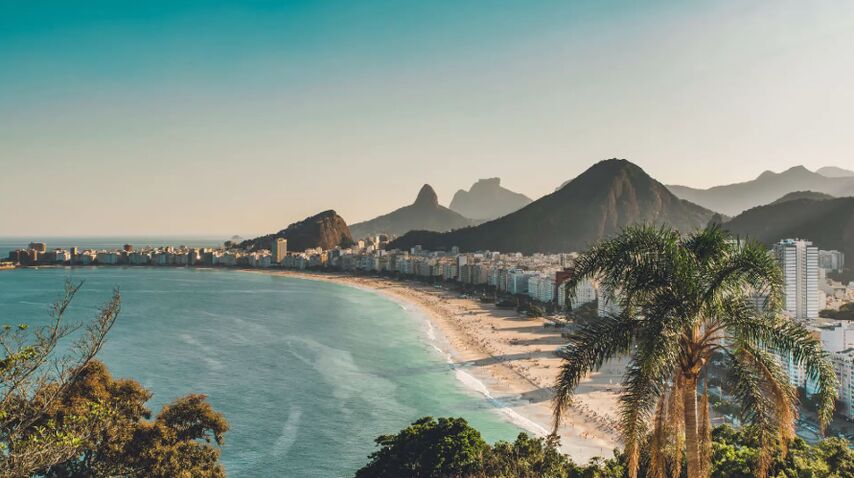 2011-2012
Great place to escape the European winter! We went there with approximately the same squad. For me, this was a blatantly unprofessional decision – I have about $10,000 in my account in the room, and it was not entirely mine. Moreover, we arrived in Rio de Janeiro right before the carnival, when prices for everything jumped, and without money, to put it mildly, it was not fun.
And in general, Brazil is not the best place for a concentrated grind if you like Latin girls. I like them, one of them even became my wife – but I won't get ahead of myself. In general, the Brazilian period helped my personal life a lot, but it did not help me advance in poker. Being broke and in debt, but constantly surrounded by much more successful colleagues, greatly affected the level of stress I experienced in my sessions.
Vegas 2012. At the bottom
This time I tried to approach the trip more professionally. This was partly working out – there were fewer parties and strip clubs. I took backing for big buy-in live events, but, unfortunately, things were going very badly. I don't advise anyone to be in Vegas without money. I feel like I can't control my expenses because I always travel in a group where expenses are shared equally. When the stress of constant debt finally got to me, I flew from Vegas to Holland.
2012. Knowing myself
My girlfriend returned to Brazil, and I lived with my parents for a while and then moved back to Malta. There I gradually began to understand what lifestyle suits me. I found out what foods are bad for concentration, how many hours of sleep you need to stay in shape, how pre-session preparation and daily routine improved your game, and so on. Business at the tables was looking up.
All these years I was surrounded by very strong and successful players who gave me a lot of valuable advice on strategy and highly valued my own advice on hands. Technically, my level was quite decent, but I was let down by ignorance in all poker-related issues, and then also by the stress that arose due to the massive amount of variance involved. All I had to do was add a little more professionalism, and it turned out that this was exactly what I was missing.
2012-2015. Brazil
This is the second time I flew to Brazil alone, without a poker company. In six months, my girlfriend and I would get married.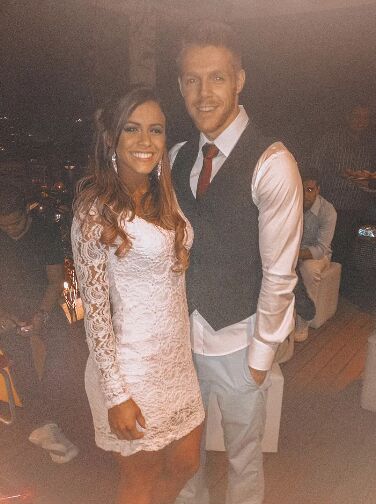 We bought an apartment and improved our daily life. I slowly paid off all my debts and for the first time, I felt like I had control over my finances. My life balance was also good: I not only played a lot, but also relaxed, spent time with my wife, and non-poker friends. I started to collaborate with Jared Tendler – when you play for big money, it's useful to discuss this with a psychologist from time to time. But the $10/$20 shots didn't add up, it completely discouraged me from taking risks, and due to the weight of responsibility, I completely switched to a reliable mid-stakes grind.
Overall these were very happy years.
2015
However, they were coming to an end, and my wife and I were moving to Europe. We stopped briefly in Malta, then settled in Holland. The move coincided with one of the worst periods of my professional career – I only won about $20,000 all year. Fortunately, rakeback still existed in those years, so my actual winnings were higher, but it was still a cold shower. I hadn't studied theory for a long time and hadn't strived for new knowledge, and my game urgently needed to improve. I just stagnated in one place, in my comfort zone. The financial results were good all these years, but the bankroll almost did not grow due to expenses and debts to backers, and I did not increase the limits because I was afraid to take risks.
At the peak of the downswing, when my balance in the room approached $10k, which is virtually equivalent to ruin for a mid-stakes player, I decided to enter into another backing deal. Having noticed that when I play on my own, my results improved because there was less stress, I came to the conclusion that the peace of mind was worth it.
My next step should probably be an open backing offer for channel viewers, but no, sorry, I won't do that. Still, this is not a promotional video.
2015-2016
When you are a poker player who has lived in other countries for a long time, traveled a lot and all that, people begin to idealize your situation. I'm not a bragger and I don't invent anything about myself, but at the same time, many around me considered me much more successful than I actually am, almost a millionaire. For some reason, I felt like I had to fit into this picture, which added additional psychological pressure.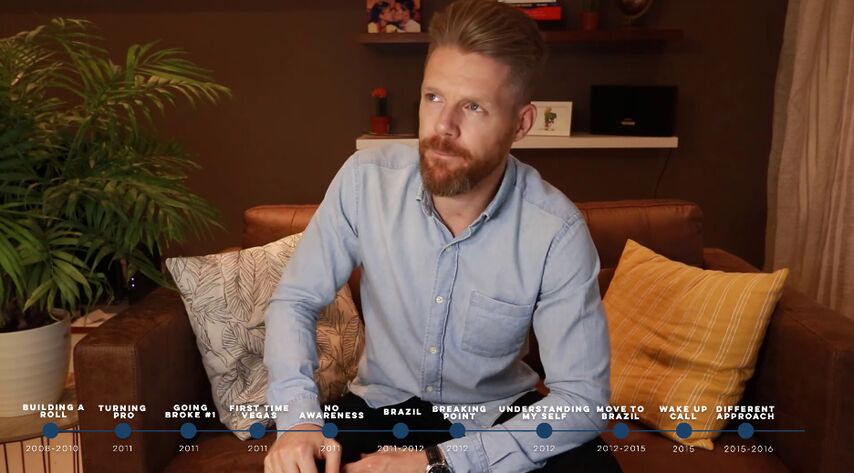 At that time I am playing zoom500 with a working win rate of 1-2 bb/100 plus good rakeback. The new backer convinced me that it was time to start multi-rooming and spend more effort finding a game. This, of course, is an annoyance – downloading clients, getting used to them, monitoring the lobby, and so on, but I still followed this path and slowly improved in poker-related issues. I even started to prepare for the sessions! I was working on priming, visualization, and meditation with a new poker psychologist, Elliot Rowe. In parallel with this, solvers appeared, which gave me an additional source for working on the technical side of the game. I've played exploitative poker all my life, and working through the basic theory with the help of a solver was very useful for me.
2016. Office
Together with two other players, we rented an office for the company Poker Ambition, registered by one of them.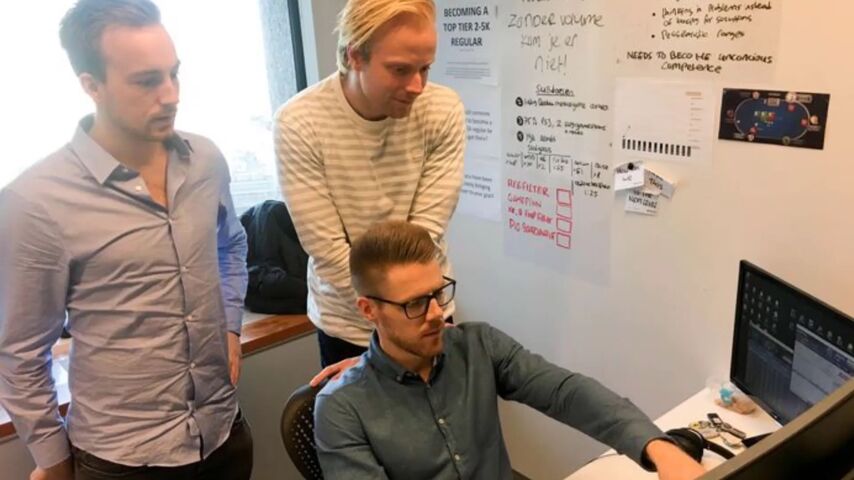 My new friends were "Xplode7777" and "Pokerkluka."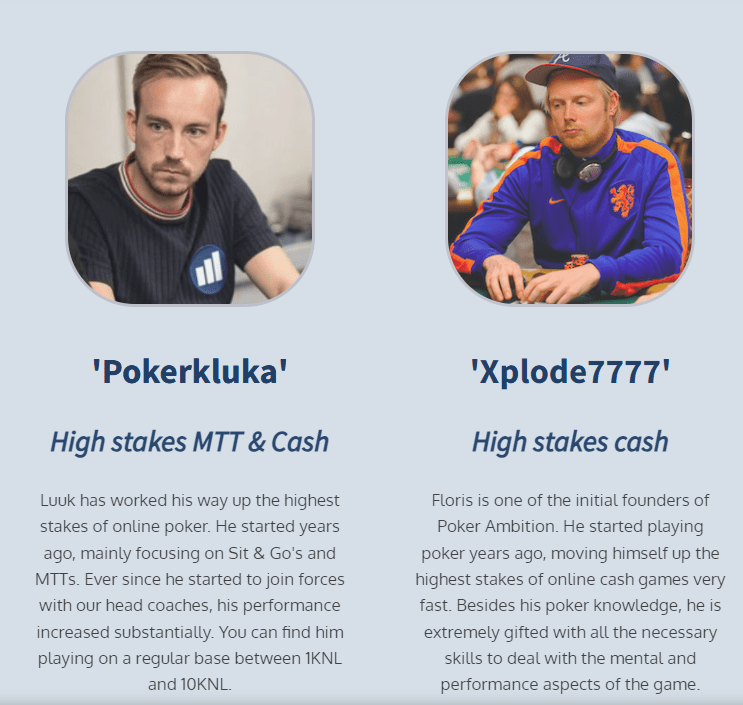 They behaved a little unusually. Especially Floris, who constantly repeated: we will become the best, the best in the world! I didn't dream of anything like that, poker just helped me pay the bills.
– "No no!" – Floris was adamant. – "We will become the best."
"Okay," I shrugged. – The best is the best.
It looked like his indomitable attitude was the missing piece of the puzzle. In addition to working on the game and myself, I needed to set high goals! Maybe at first, I remained a skeptic, but gradually I got used to this idea. And it gave us powerful motivation.
What do you need to do to become the best? We were sharply raising our technical level and polishing our strategy to perfection. Outside of the game, we were looking for everything that could improve our chances – sessions with psychologists (not only Jared and Eliot, there were other specialists), exercise, an ideal diet, a strict daily routine... I played strictly from 8-9 am to 5-6 pm, the whole day was planned. In general, I really did everything possible to become one of the best in the world.
Eliot Rowe seems to have said that high-stakes players don't talk to each other because they're all high-stakes players. No, they ended up at high stakes because they started communicating with each other. Teamwork is very important and I was lucky to find the perfect teammates.
2017-2019
I played all limits from NL2k to NL10k. I regularly fight with the best of the best – Linus and Baron.
I don't think that even at my peak I was the best in the world, although a lot also depends on the definition you put into these words. Should I only count the money I win? Or is it important to consider who you are willing to play against and who you are not? You can be a very strong player, but terrible at choosing opponents, and with the highest skill you can win mere crumbs, that is, be a top player, but a very weak professional.
When I was at my peak, there were only three people in the world that I tried not to play 3-4-max with. Of course, I played at a strictly defined time and did not intersect with everyone. Of those who played at the same time as me, I recognized the strength of Linus, Baron, and BigBlindBets. I preferred not to play short tables with them. I fought with everyone else and quite successfully, so I considered myself number 4 or 5 in the world.
2019-...
I spent the first 10 years of my career trying to get out of makeup and make ends meet. Then there were people who believed in me and set high goals. And, one might say, I accomplished it. Okay, what's next?
So I got a new challenge – the Poker Ambition school. I started coaching. We recruited students, at the peak there were 18 of them, we even had to rent a larger office.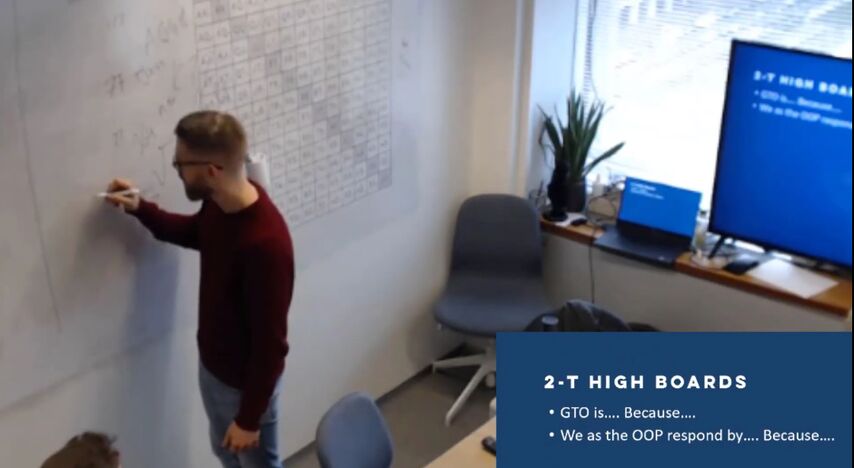 Students played low limits, from NL50 to NL200. Almost everyone reached NL1k, which I personally am very proud of. Since I don't like and don't know how to disperse efforts, but prefer to devote all my strength in one direction, I put my gaming career on pause for two years. I practically didn't play, but I worked a lot on theory and structured my understanding of poker, and also understood issues of pedagogy and tried to find out what qualities define a successful poker player.
And then, having collected all my knowledge as a player and as a coach, I began working on a large poker course and other projects, including the YouTube channel Poker Ambition. Come!