Rene "The Wakko" Kuhlman: Our guest today is Barak Wisbrod. He started his career with MTTs, at the end of 2021 he switched to cash, and a year later he reached the highest limits and became one of the most profitable cash players. Let's find out how he managed such a smooth transition from one discipline to another. As always, my co-host, psychologist Adam Carmichael, is in touch. Adam, what should you especially ask Barak about?
Adam Carmichael: It's really interesting how it became so successful in two different formats. Surely he has a couple of secrets, thanks to which progress has turned out to be so rapid.
RK: Hello, Barak! Thank you for agreeing to come to us.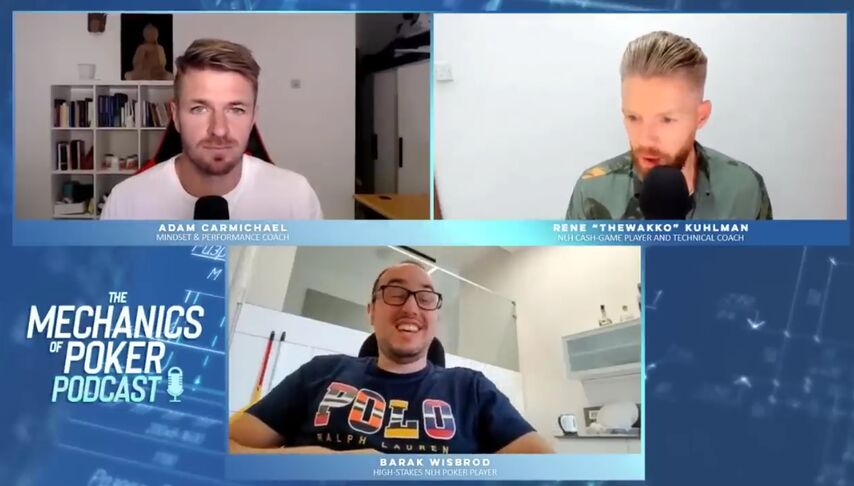 Barak Wisbrod: Thank you for calling me! Glad to be here with you.
RK: When we asked what brought you to poker, you immediately said gambling addiction. How did your gambling career begin?
BV: Oh yes, I was a gambling addict, my friends will confirm. I started playing poker when I was 13 or 14 on play money. My cousin taught me, and we constantly chatted with him on Facebook. I lost all the chips, waited until the next day when the balance was updated, and lost everything again. When I was 17 or 18 years old, I learned that it turns out, you can even play for real money. I came to PokerStars. I played very poorly, but I was sure that I was very good. You know how it happens – you win a small tournament, and it seems that you are torn. I made deposits of $50-$100 fifteen or twenty times and after the next reset, I thought: perhaps the result depends not only on luck? Maybe you can learn poker?
At that time, there was a popular forum called Pokerland in Israel. Many of the strongest Israeli professionals discussed their strategy there. I discovered a ton of high-quality poker content in Hebrew and became immersed in reading it. I read everything – cash, MTT, any sections. I found famous posters in a search on PokerStars and watched them play. Sometimes I even bought shares from them – 3%, 5%, for me it was still expensive, but I justified myself by saying that it definitely had to be a plus.
Having started playing for real money, I began taking lessons from one of the forum members. After a few lessons, I was already able to play SNGs successfully. Of course, I was still a fish, but at least I understood a first approximation of when to put all-ins, and that was enough to beat the low limits.
Then I noticed that my balance still continued to reset regularly. For some reason, as soon as I played a week in the red, I immediately went to fight back in a more expensive game. With an average buy-in of $8, I could easily go play $200 SNGs that I had maybe 10 buy-ins for. I think the hyper turbo regulars really liked me.
In general, this is how my poker began. I played pretty hard at my limits, but I always found a stupid way to lose everything.
It even seems to me that the mentality of tournament players is different from that of cash players. Not everyone, of course, but MTT people more often express a desire for self-destruction. Cash players are usually more serious people with a stable psyche, disciplined bankroll management, and more conservative. The MTT player is always ready to take a shot. This is at least my impression. I definitely have this desire for self-destruction. I have no idea where. Perhaps by nature. So it was helpful for me to lose my bankroll many, many times. My friend says that every poker player should lose everything at least once. I played everything 15 or 20 times. Fortunately, poker was not my main source of income. I was very young then, I started playing in front of the army and continued during my service. In Israel, we have compulsory military service, three years. After finishing it, I already knew for sure that I wanted to play poker professionally, I wanted to make a living from it. The friends I discussed strategy with and played at the same limits before I was called up had all made serious progress, and I didn't have time for that.
A few days after finishing my service, I told my parents that I definitely thought poker was my future. They never liked poker, and although they did not know all the details, they probably guessed from my behavior that I was not particularly successful in the game. They are excellent parents and supported me in almost everything, but they didn't believe in the prospects of a poker career. My father said that if I wanted to play cards for a living, he would not allow it in his house. And I moved out... you can say that I moved out, or you can say that I was kicked out of the house. I was 22.
I didn't have too much money, but it was enough to rent an apartment and expenses for the year. And I went all-in. There were no other options for me: I was obsessed with the game. I was fascinated by the opportunity to work on theory and dive deeply into the analysis of situations. It wasn't that long ago, just five and a half years ago. Solvers already existed, but I was not taught how to work with them.
So I started playing MTT online and live. Of course, I didn't avoid downswings, but overall everything turned out very successfully.
RK: You came to poker because of gambling addiction, but you stayed because of your love for the game. Nowadays you quite often play 3-max, 4-max in very difficult lineups, against the best in the world. Is it a risk for you, an adrenaline rush – or an opportunity to compete at the highest level, which you take for the love of the game?
BV: I worked a lot on psychology and I know that gambling addiction has not been completely eradicated, it still remains a part of me. But I understand my state very well at any moment – this is one of my strengths. I notice when I start to tilt when I feel any emotion. This does not mean that I can always control myself one hundred percent, but I always know what is happening. Indeed, in some lineups, at best, I will play to zero, but more often than not, if I find myself at the table, then I am sure that I have an advantage.
I have great faith in my intuition. I've worked hard on heads-up, and although there are people who have worked harder, I'm willing to play them if I feel like I can beat them. However, there are also opponents against whom my intuition tells me that I have little chance.
To return to the answer to the question, I think I play complex short-handed lineups mainly for the love of the game. If there is an opportunity to play NL20k with a low rake against top players, I'm ready. Adrenaline is also a factor, but I keep track of the results, and if I notice that I'm torn, I'll just stop getting hooked on them.
Actually, I became interested in regwars relatively recently; there are regs who have been doing this for much longer. I think everyone thinks that they are playing these tables for profit, or, in extreme cases, for zero. This, of course, is impossible, unless everyone plays for zero and pays the rake.
One of the reasons people are willing to play regwars is because there is no consistent play above NL5k. Suitable lineups for NL10k, NL20k, and NL40k are not always assembled. Today they exist, but sometimes there is no good action for weeks or even months. And guys who no longer want to play NL5k need practice. When you sit for hours at empty tables and wait for amateurs, it is usually not a problem for you to play for an hour in a crowded group to practice and enjoy high-level poker. From time to time, amateurs sit at such tables, so it seems to me that with a low rake, such practice should not be a disadvantage for regulars. Not to mention, it's just a lot of fun and fast-paced. Maybe some people think that top regs play like robots and execute perfect solver lines, but this is very, very far from the truth.
RK: Personally, I especially like 3-max. As more positions are added, too often there are situations where one player's range is far ahead and the game becomes very predetermined, but in 3-max there is a lot more creativity.
BV: Yes, I agree with that.
RK: Nowadays you mostly play cash games. Tell us why you decided to start a career with MTT and why you switched to cash in 2021.
BV: After returning from the army, I started playing MTTs, because I had both experience and knowledge in this format. When I went to tournament series in Cyprus or Europe, from time to time after a quick departure I would sit in a cash game. The lineups there are usually quite weak, it seems that the expectation in them is higher than in tournaments, plus the results are more stable. After playing for a few hours, I discussed the most interesting hands with friends who were professional cash players, noted the differences in our thinking, and learned. True, I performed very successfully in MTT and had no intention of leaving.
A year passed, I was quite satisfied with the progress and results, and I decided to go to Vegas for the first time. Friends warned me that Vegas could be very cold; they advised me to go for two or three weeks, play a main event, and feel the atmosphere. However, my very good friend, a cash player, was planning to go there for three whole months and offered to accompany him. You'll play, he said, cash for the first month, you'll make money, and then the WSOP will begin. If the tournaments don't go well at all, you'll remain at a slight disadvantage. I really liked his idea and agreed.
Almost immediately after arriving, I won the spring series tournament at Wynn for $400 for $30k – I think my biggest prize at that time. I think it was one of the happiest moments in my life. The first real trophy live!
Then I played cash games for a whole month, haha, so the plan didn't work out very well. But when the World Series started, things started to get crazy for me. I was very confident and, in my opinion, played well, at least in front of the field. Over the summer I won four tournaments – crazy upstreak!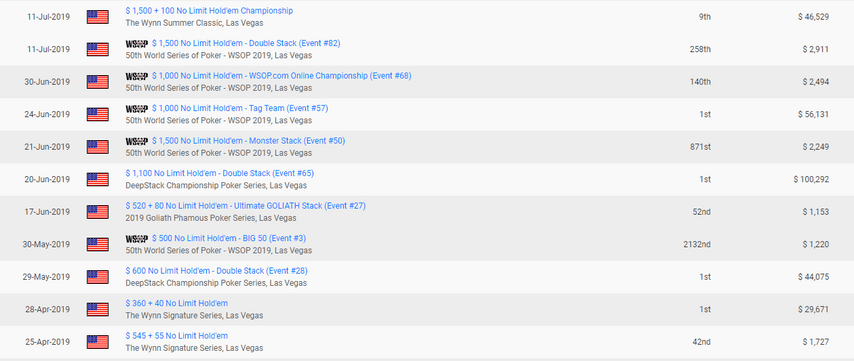 I updated my top score twice: first I got 40k in a $600 tournament at Venetian, and then I won a $1,000 event there and got $100k. Well, then there was a WSOP bracelet in a team tournament, where I participated with two friends. It was cool!
Then I had my first expensive bad-beat experience: in a $1,600 tournament, I busted 9th at the final table, losing with AJs to A4s. First place was half a million, and I received $46k.
People who reach the later stage always begin to raise their expectations and think only about prizes for first places. Sometimes it affects the game, and sometimes it doesn't, but when expectations don't come true, it's always very painful. And although I had already increased my bankroll tenfold during the trip, my disappointment was so boundless that I simply became ill.
This was a great lesson for me. Since then, I have become very careful with my expectations and stopped feeling so stressed. I had many deep runs, successful and unsuccessful. There was a time when I went from 1/10 with 40% of all the chips in the tournament to busting in 9th. However, thanks to that story, I learned the correct psychological approach to such situations, so I handled the failure very calmly. I just know that this happens, it's part of the game.
Returning to the difference between disciplines, MTT regulars must be able to endure pain, because in this format the disappointments are much greater. And this was one of the reasons why I decided to leave MTT.
I liked playing live tournaments most of all. After Vegas, I went to Cyprus. There's a great place there called Merit, and I won two main events on two series in a row, $160k and $180k. The upswing didn't stop, but then Covid started. I started playing MTT online and the results were good, but I didn't have nearly as much fun as I did live. Plus, due to the fact that I live in Israel, my sessions ended at 6-7 in the morning, and I understood that this could not continue for long – I would not survive with such a schedule. I tried to establish a social life, but it was very difficult. Going to cash seemed like a good alternative.
A friend introduced me to Uri Peleg, and he and a group of coaches completely revamped my game. This is not to say that I was a complete beginner, after all, I had experience playing up to NL1k and good results, but soon I was already making shots at NL5k on GGPoker. Thanks to MTTs, I had a decent bankroll, and when I gained confidence in my level, I began to look at a more expensive game. The shots were successful, and after three months I decided it was time to move on.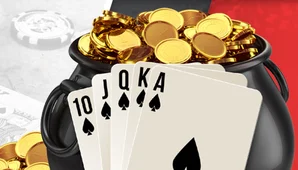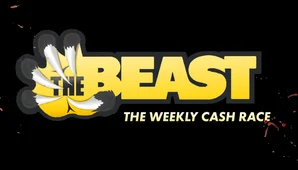 There is usually a very noticeable gap between mid-stakes and high-stakes. At NL1k and NL2k there is regular play, at NL5k there is less action, and when there is action, the lineups are much more complex: people play fewer tables and really concentrate. NL5k and NL10k are practically the same. My results at NL10k were even better due to the lower rake.
With good fish, I started jumping to NL20k. And again it turned out that due to the even lower rake, I was doing well. This is a borderline limit: some NL5k regulars are not ready to play it, and sky-high top regs are added instead.
At the end of 2021, there was regular good play provided by an amateur in China willing to play a lot of tables, usually at NL10k and NL20k. All the top regulars, including Linus, gathered to play him. I think things turned out pretty well for me, but at the same time I played at maximum speed – I studied a lot of theory, was in good shape, and developed an excellent regime. I was very glad that everything worked out for me!
AK: It's very interesting to watch how you went from a gambling addict, constantly losing more and more deposits, to a prudent and pragmatic high-stakes regular! Can you remember what you thought about when things weren't working out for you? Why did you continue to play?
BV: It was like I was a completely different person. I was 17 or 18, and I was just overwhelmed with emotions that I couldn't handle. I think it's age related. But I didn't quit because I really liked the game, I was crazy about it. Well, I still lost relatively small amounts because I played cheap. I can't imagine how to rise when your bankroll is down to zero for the mid-stakes – say $500,000. This must be incredibly difficult.
I must say that I was lucky with the environment and the emotional support of friends. I also worked a lot on myself, went to a psychotherapist for years, worked with psychologists, and so on. Well, he was just growing up, I guess.
The hardest thing for me was learning to forgive myself for my mistakes. When you lose a big pot or get eliminated from a tournament due to a bad beat or a cooler, it hurts, but this is a normal reaction to failure, which comes quickly and should pass quickly because you did everything right and couldn't change anything, it's just part of the job. It's another matter when you bust out due to a wrong decision. Once in a live tournament, I didn't pay attention to my opponent's stack. If I had calculated his stack correctly, the solution would have been simple. And so I did something stupid, busted out of the tournament, and got so angry with myself that I couldn't play for several days. Only after working with psychologists for a long time was I able to accept such mistakes as another part of my profession. I'm human, and I make mistakes every day – both in poker and in life. This is fine. When I learned to live with it, it was, perhaps the biggest breakthrough in my work on myself. There is no need to punish yourself for mistakes – they are needed to learn lessons and become stronger.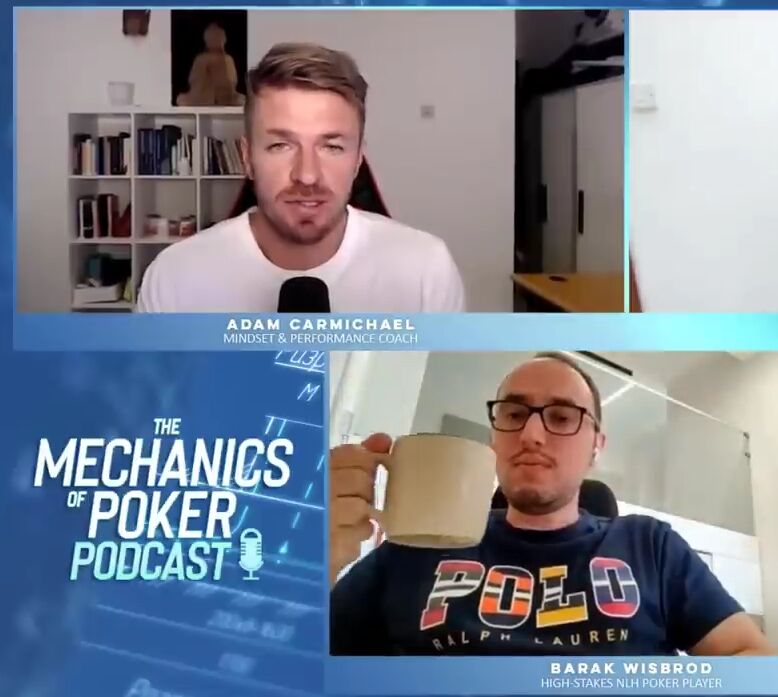 It also helps me a lot to share bad hands with friends. Some of them play the same limits, and when they say that my line is generally reasonable, and although the solver thinks that it is very negative to play this way, they could very well play the same at the table, it calms me down.
In general, in matters of psychological stability, any person has room to grow, but now I feel quite confident in this area.
AK: Has your attitude to risk changed over the course of your career? From the outside, it seems that you still like to take risks, since you play the highest limits, including in very difficult lineups.
BV: Good question. The most important thing is to understand which bankroll management rules suit you personally. Advice from friends or coaches is a good starting point, but then you need to build on your own characteristics. What should be the ideal bankroll management for cash? I have no idea! One needs 40 buy-ins, another – 20, the third – 200. It depends on the advantage over your opponents, the variance of your style, the number of tables, and additional obligations outside of poker (whether, for example, you need to feed your family or pay a mortgage). There are a lot of factors. I have no family and minimal obligations; I rent an apartment. So I try to get as much action as possible and sell as little shares as possible, even if it involves aggressive limit shots. And so far I've been winning a lot and consistently at all limits. As long as this trend continues, I'm willing to take risks.
I think that since I started playing professionally, over several years, I have lost a significant part of my bankroll 10 or 15 times in a day – as much as, according to the rules of bankroll management, you should not lose. (Not 80%, of course – maybe from 5% to 10%.) But the next day I calmly sat down at the lower limit tables and started grinding. Yes, something went wrong, but the decision to take the shot was correct and justified, I have nothing to complain about and nothing to regret. If a big loss causes strong negative emotions that have a bad impact on the game, then, of course, sell shares and reduce risks. I am okay with it.
My advice to strong players with good mental toughness is to regularly take shots at higher limits, both in cash games and in tournaments. If you're doing well, feel free to play a little more aggressively, then see how you feel after successes and failures and choose the best option for yourself.
One of my friends is a very successful tournament player. In my opinion, he is selling too many shares. I couldn't do that, but this scheme works for him, and that's great. All different.
Last year I was in a strong downswing, and it turned out to be bad luck. A six-month downstreak immediately after a career-best year! I started 2022 very strongly, I was tearing up the first three months, but then I started losing, and by September the result for the year was already around zero. This worried me terribly. Then I began to analyze what happened to me during these six months. It turned out that I began to study less theory, and traveled a lot in live tournaments, and this had a bad effect on my game. I need time to get in shape live, a week or two. And I would go away for a week and then return online. Too much EV was lost by constantly adjusting and rebuilding the game. Okay, so this plan is not suitable for me!
And I stayed at home and immersed myself in working on theory and online cash. I usually don't like long-term planning. When people ask me about my plans for the next week, I usually have a hard time answering them. But in September, I firmly decided to stay at home at least until March and only go on vacation – no live poker!
For six months I sat at home, studied theory, and played online. This is how I found a scheme that worked perfectly for me. Thanks to the downswing, my biggest upswing began.
And when I finally decided to go back online, I planned it so that after two weeks of EPT Monte Carlo, I would go to the Triton Series for two weeks, and then, if I had any strength left, to Vegas. And this trip to Vegas was the best of all time because I arrived in excellent shape and with a good psychological background.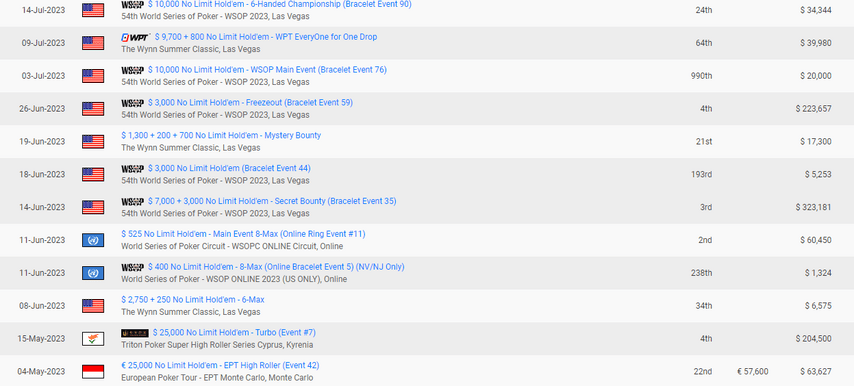 Therefore, I believe that it is necessary to listen very carefully to yourself and regularly try new things to find the perfect recipe that works for you.
To be continued