– When I first came to poker 15 years ago and was looking for how to learn, I discovered that in our community there are two excellent authors who are usually looked up to – diatty and PoDoX. Both play high stakes, play well and create instructional videos. Diatty it seems hasn't played for a long time, like most of the regulars of the late 2000s, but how did you manage to stay in poker?
– Yes, in fact, I just like to play – I have been playing different games all my life. I just stayed in poker.
I came to poker from esports, although back then it was hard to call it esports as it was just in its infancy. Then the number 1 event was WCG, World Cyber ​​Games, dinosaurs probably remember this event. I played Warcraft 3, didn't achieve great success, at my peak I was in the top five in Russia. True, then there was a nuance: it was difficult for the guys from the regions (and I am from Krasnodar) to achieve any success, since the ping was 200 – whoever plays online games will understand. The guys from Moscow had a ping of about 20-30 to Stockholm, and it was hard to compete with them.
– How did you get into poker?
– My friend, who played Starcraft, went to poker. At that time, esports managed to earn $100 a month on average, and those who went into poker said that it was possible to make a thousand – for me, a 17-year-old kid, it was fabulously big money. And so I tried too.
I immediately got smashed like a beast, borrowing $50 from the guys who were already playing, until my total debt reached $3,500. And then it just hit me: at PokerStars in the $3 rebuy tournament, I took 2nd place and got $7,500.
– In those years, this was a standard tournament for the making of the first serious bankroll.
– Yes, more than ten thousand people gathered per tournament for $3. I immediately paid off all the debts, and the remaining $4,000 became my first bankroll. Somehow I began to learn, to spin – and the rest is history...
I started with limit hold'em, then switched to no-limit and for a year until 2013 I played mostly no-limit.
– On YouTube, I saw a recording from 2012 where you streamed zoom – NL500 and PL100 in parallel.
– It's been quite a while, and I can hardly remember exactly when I went to Omaha. Apparently, that's when I started to get interested.
– Why did you go to Omaha?
– It seemed more dynamic to me. The ramifications and the possibilities of such vast numbers of combinations are very large. I especially liked that the nuts often changes. Apparently, my gambling side liked it, and I wanted to play this game.
– What are the highest stakes you have played in Hold'em and Omaha? What are you playing now?
– I played NL1k and NL2k online on a regular basis and made forays into NL5k. Live, $50/$100 I definitely played, maybe $100/$200 too, this was back in the days when casinos were open in Moscow. And in Omaha the limits are exactly the same – PL2k online and $100/$200 live. I took shots, jumped even higher than PL5k, but it did not end with success. Now I regularly play GreenLine PL1k, PL2k, PL4k.
– You have been training almost from the very beginning and certainly for a very, very long time. Why did it interest you? It didn't seem to be mainstream back then.
– Probably, first of all, I wanted to amuse my sense of self-worth. There was almost never a financial need to train, I managed without it. But the feeling that you can be useful, that you mean something to many people is psychologically valuable. I want to bring some value to society, but just playing poker, unfortunately, does not allow such ambitions to be realized. In fact, we are just players and do not create anything useful. Perhaps the desire to train arose in order to somehow compensate for this.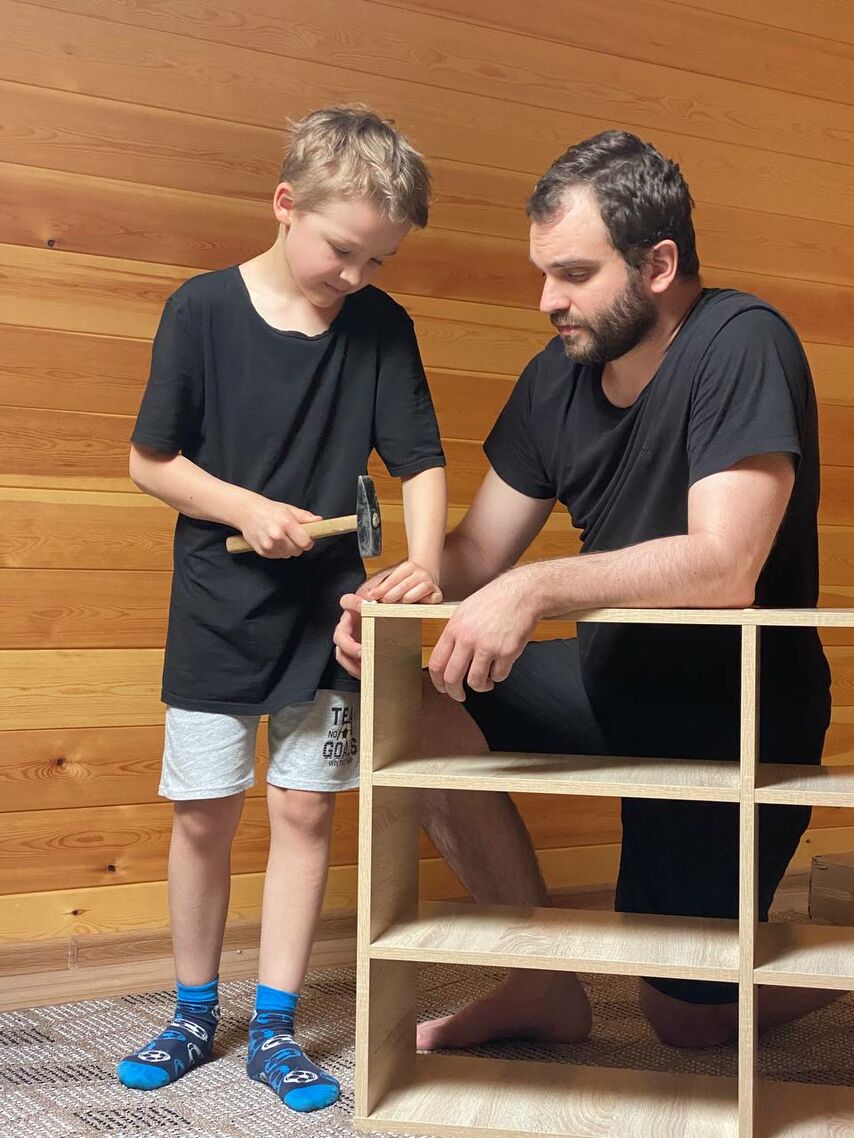 – Tell us, how did you get into GreenLine?
– It's worth starting from the beginning. About three or four years ago, I had a bad history with slot machines, when I gambled my entire bankroll in one-armed play. I had to roll back to PL50, PL100, that is, to start my poker career from scratch. Thinking about the question of how I can better realize my potential and form a good bankroll, I considered it a good idea to play in a high-quality euroroom with good rakeback and make it by volume. Went to partypoker to get Diamond Club Elite status in a year, which I've never done before.
– What did that give in terms of money? Similar to Supernova Elite?
– Close, maybe even better. In the beginning, there were some crazy rake races, and I calculated that with my volume, the rakeback should be 110%. Unfortunately, somewhere in the middle of the distance, the rake race was cut massively. However, even with the status of Diamond Club Elite, my total rakeback for the year was about 80-90%. I've grinded a million and a half hands at PL100 and about 700,000 at PL200 and built a pretty solid bankroll for those limits.
Then the choice was the following: either I continue to grind in the same spirit, or I return to the limits that I used to play at. Since I was incredibly tired in a year and degraded my health, in fact, I had no choice. I decided that I would play few tables, but at the highest possible limits, game select better and generally grow as a player. The next question is: do it at your own expense or get staked? GreenLine was already well known then. I understood that my level should be enough to quickly reach PL1k. And instead of playing PL500 on my own on party, I decided to try to play staked. It is important that I do not risk anything – the conditions are good, I also saw only good reviews.
I tried it and I got hooked. I have been playing staked for a year now, and I like the team and the way everything is organized and arranged so much! If at the beginning I thought that my progress would be delayed, maybe until the new year, and then I would jump off and play for myself, now I don't even have the thought of leaving the stake or changing something. There is an excellent system of interaction between support and management with the players. The workouts that Denis Gragik gives me help me. I like that I myself can train guys who are not ready for higher groups, but to whom I can give quite a lot. In general, all the conditions are very comfortable, so I'm here, I think, for a long time.
The key points that sometimes interfered with me at high stakes – money pressure, psychology – are absent when playing with a backer. Here the group takes risks, and you just play, concentrate on the quality of the game, and play as well as possible.
– There were no more recurrences of the problem with gambling addiction, because of which this whole story began?
– Now the problem is not worth it, because, as it seems to me, I have completely abandoned it and will never return to the one armed game again. Of course, I promised myself this before, and then I played it anyway, but now I have worked on myself a lot psychologically, I realized the pointlessness of this lesson, and in all the time I have played for this group, I have not had any relapses.
I bled my bankroll into slot machines two times, that was enough for me. I have no desire to repeat this experience again. I think this topic is closed for me.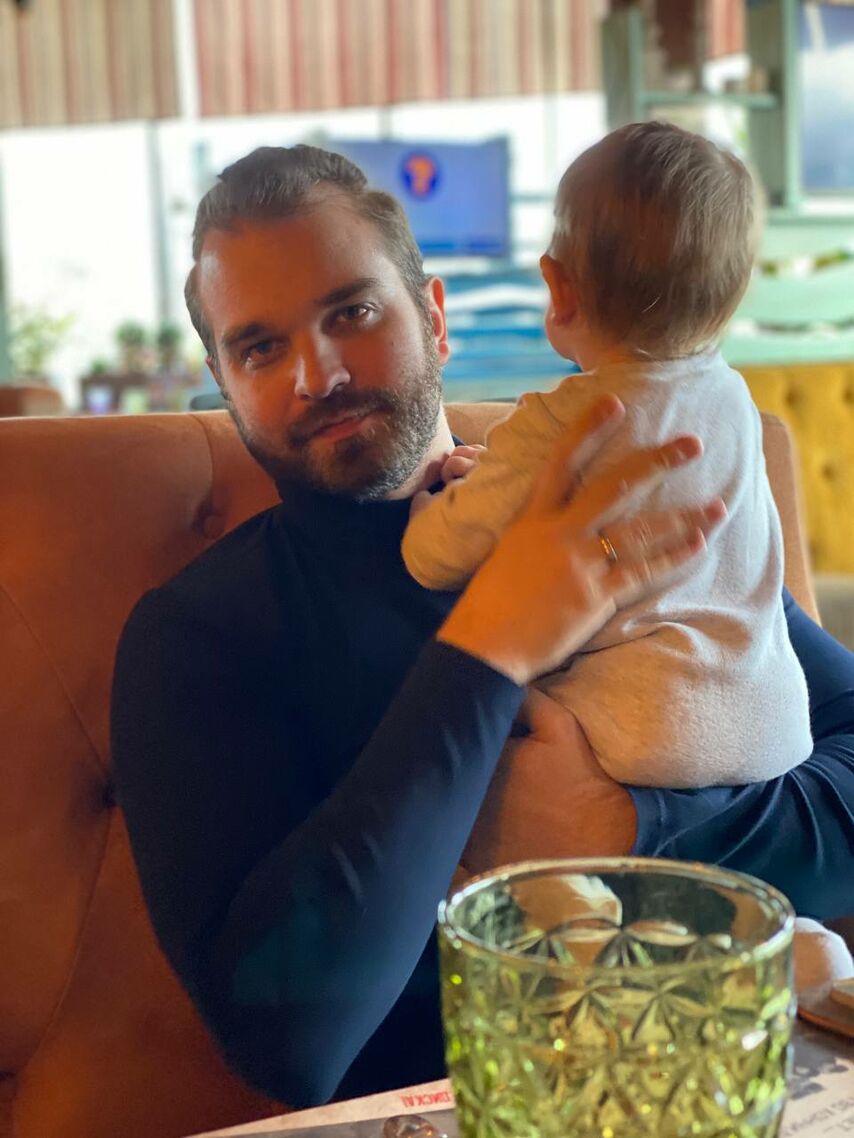 – Did the desire to gamble heavily manifest itself in poker, or did it extend only to slots?
– In poker – no, it's completely different, at least for me personally. I only have some sticky sessions, but I don't think I'm the only poker player who sometimes stays at the tables longer than necessary. I can't say that excitement affects my game at the moment. But it took a lot of work to get there. The psychological aspects of my game have significantly improved during my work with the group, including with the support of Ruben, the GreenLine psychologist, and other guys from the group.
– I know that you have a separate group for people who come from hold'em...
– Yes, a small group of four people, however, two of them are currently active. They play high stakes hold'em and the group management asked me to help them transition to Omaha. The guys catch on very quickly and have already risen to the PL600 level in a few months. I think not far off PL1k.
I have a feeling that transferring from Hold'em to Omaha is much easier than retraining a person with experience who played Omaha poorly. You immediately give the right settings, the right algorithms to the guys who start from scratch, right away you set it up as it should, and everything works out for them. But the guys who played fifty dollar, hundred, two hundred for a long time – there are problems with them. When you have played a long time in Omaha, it's hard to change your thinking, it's hard to correct old mistakes that have become part of your style.
– What methods of working on the game seem to be the best for you?
– At the moment, of course, working with software – PLO Trainer, Vision, Monker Solver. Although there are a lot of aspects of working on the game, and each has its own weaknesses. Someone needs to work more with software. Someone, on the contrary, needs to work more on exploit poker: he can play well on the software, but many situations require an exploit decision. Someone has psychological problems, someone has a combination of all the mentioned weaknesses. There is no universal approach here. Everyone needs to be dealt with indivually.
Although no, there is a universal recipe. If you work in software, play thoughtfully enough, can identify situations where it is more profitable to play an exploit than GTO, if you work on your psychology and physical condition, then success, I think, is inevitable.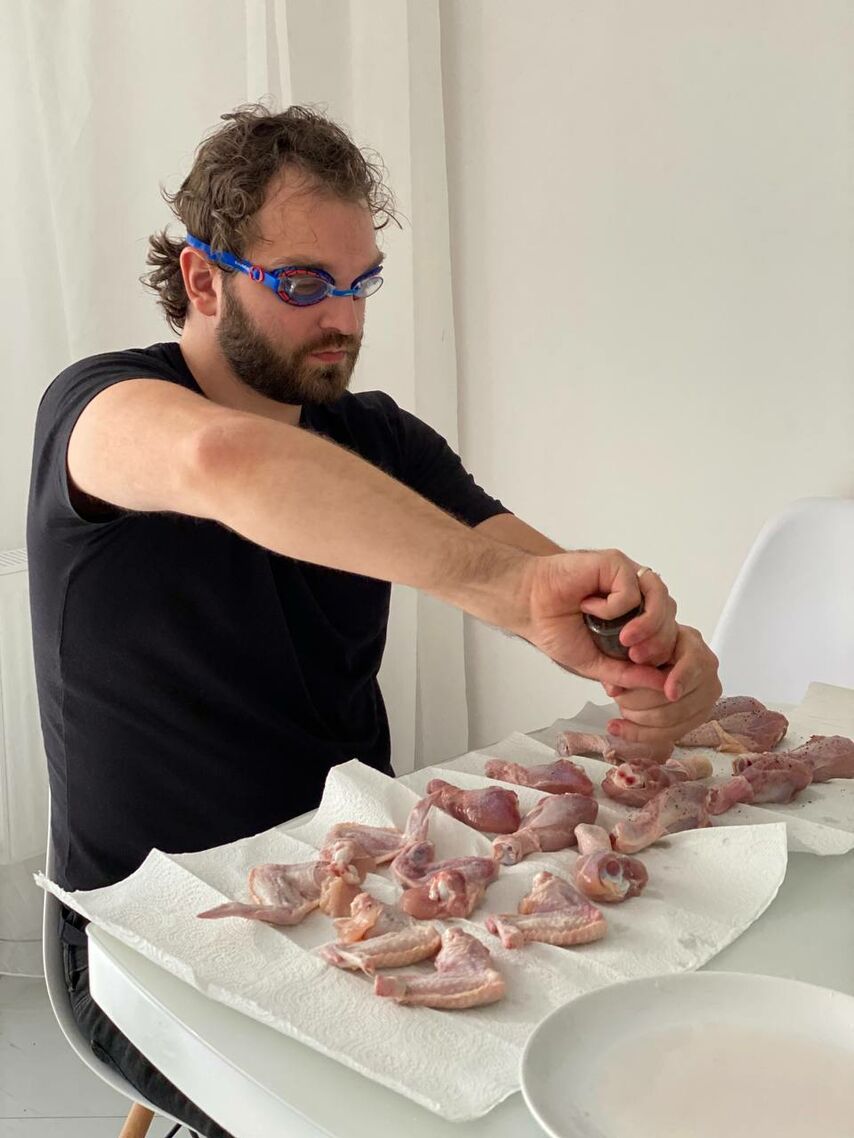 – If a candidate comes to you, how does your communication begin?
– I learn from a person his background – what and when he played. I'm only interested in data for the last year. Poker is so arranged that past merits are worth nothing. I know this from my own experience – no matter how good I was five or ten years ago, if now I'm a dull shit. It is important what a person has been doing for the last year, how he played, how he worked. I pay great attention to this. Analysis of the base, if it exists – yes, it is also useful. If in doubt whether to take a person or not, please record the session with comments for an hour and a half. Usually this is enough to understand the potential of a person, whether it is worth taking it or not. Of course, I can be wrong too, but in general the approach is the same.
– How long have you had a group of Omaha-ists? What progress have they made? Or maybe someone realized that it was not for him, and left?
– I took on the first guys in March, then they were gradually added after that. My group is six months old. Now it has 11 people. Three flew out during this time. The guys had certain problems that they could not solve for reasons beyond my control. I can't get a person to press buttons properly and play well. It turns out that 80% of the guys succeed, and 20% fail.
Of the 11 that are currently playing, the results are near zero and mediocre in three, and in eight they are good or very good. Some people have a lot of potential.
Our classes are both group and individual. Sometimes I record videos with my game. My general coaching approach is as follows: if something works, don't interfere. I spend more time on those who do poorly than those who do well. I'm trying to catch up with the laggards. Maybe this is the wrong approach, but I chose this for myself. With those guys who have a downswing, I often conduct personal analyses or take their game to collective analyses, where everyone tries to help them.
There are students for whom I only view sessions when they are interrupted by a stop loss, and the rest of the time they run like steam locomotives and win money.
– What is your stop loss?
– Usually the daily stop loss is 5-6 buy-ins of the limit played. I am in touch every day, and when the stop loss is hit, we usually see what happens right away. If there were no problems, the student can continue to play the same day. If there were bad moments or tilt, we do the work. I am convinced that the person understood everything, and he continues to play the next day.
– What are your ambitions in poker now?
– I have the ambition to play at least $25/$50 or higher on a regular basis. To do this, I know what I lack and where I need to work. Now I'm going above $10/$20 only for super VIPs. I want my daily selection to be suitable for 4k, 5k, 6k limits – these games are usually on applications, they have their own, specific limits. I will try to achieve the form that, in principle, there is no question of what is the maximum limit I play for the group – so that I can play all available limits. This is my job as a player.
And as a coach, I just help the guys and get income from it. Win-win situation. I don't set specific tasks. Actually I want to play! My ambition is to play myself. I am not yet ready to switch to coaching completely. Coaching activity is related, but not the main one.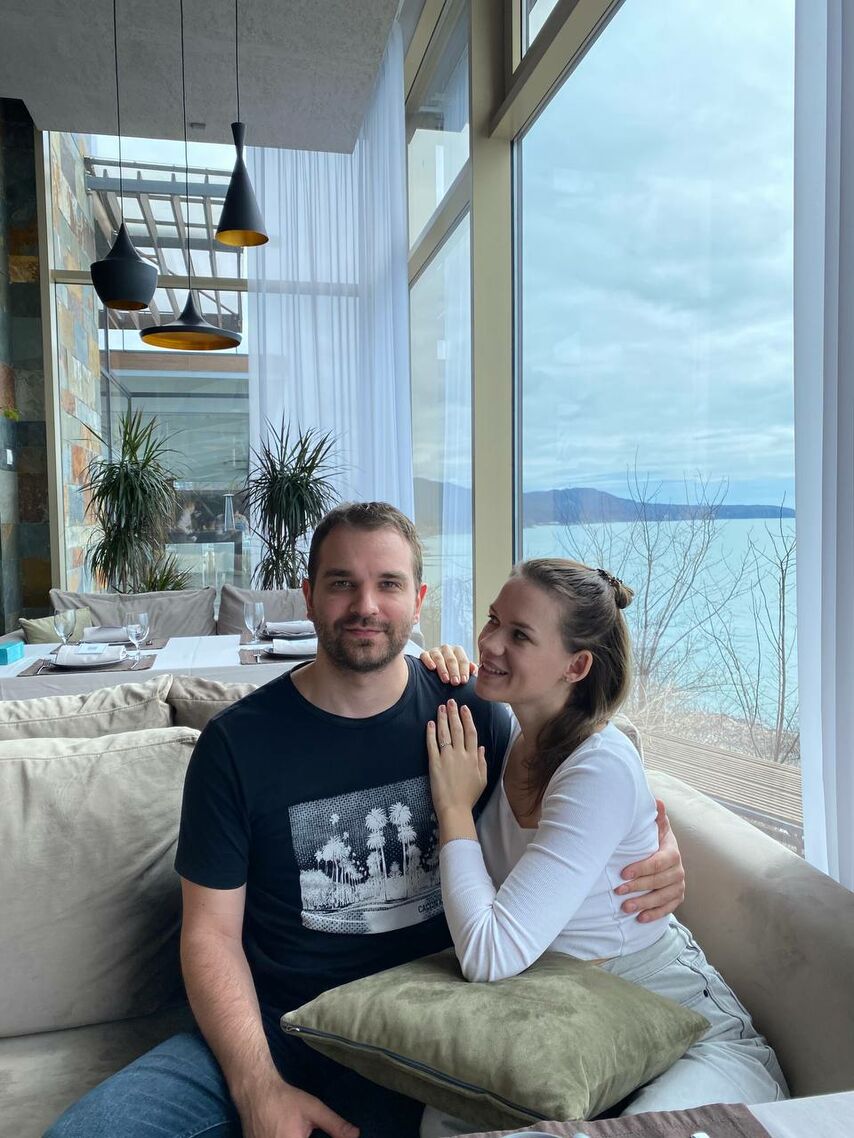 – As a former esports player, do you miss the world where everyone plays in one or two rooms? Or are you comfortable with the current situation with a bunch of different rooms and applications in different shades of gray?
– You know, I honestly really miss the world where there were only PokerStars, Party Poker and Full Tilt. But what's the point? The world is moving forward and is unlikely to return to what it was before.
Purely technically it was more convenient. Good software; you could sit down at any time of the day and know that there would be a game. You fight, show a good game, earn money. Now, of course, poker has changed a lot. The rooms are different, the software is very different and inconvenient to varying degrees, the game can not be found at any time of the day, and so on. However, this is part of the general approach. A good table not only needs to be played correctly – it also needs to be correctly found. But the main thing is that poker does not die at all. And with weak players everything is in order – I see them every day.