With the update of the GGPoker client, the traditional leaderboards in all types of poker have been updated: $10,000,000 will be drawn in September. Let's talk about other changes.
Tournament Hall of Fame
Now the champions of each tournament series are presented in the lobby:
By prize money
By hitting the final table
Latest Winner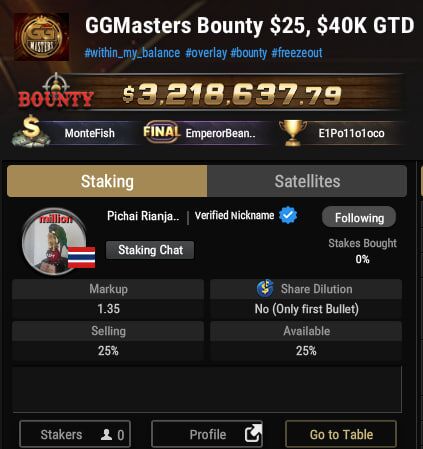 Bankroll Challenge Changes
Small improvements in the Prop Bet section have affected the Bankroll Challenge format: the challenge can be set up to $100,000, and bets up to $1,000 (cannot exceed the amount of the challenge).
The rules for calculating prize money have also been adjusted:
If the registration time for the Honeymoon promotion is at the start of the Bankroll Challenge, all Honeymoon rewards will not be counted toward profits
Fish Buffet rewards received prior to the start of the Bankroll Challenge will not count toward profits
For Fish Buffet Platinum players, only rewards accumulated after the start of the Bankroll Challenge will count
New 9-max hold'em tables
A new limit has appeared in the cash game lobby – $0.50/$1 (ante $0.50), represented by 9-max tables. Tables are already included in the leaderboards: $2,200 will be raffled daily among their participants.
Daily cash drops and envelopes with prizes
The Mystery Envelope promotion will drop $28,888 in cash dollars (C$) every day at 9-max hold'em tables.
In tournaments marked with an envelope icon in the lobby, you can win additional cash prizes (depending on the buy-in of the tournament). Envelopes do not drop in Spin & Gold, Battle Royale, Flip & Go, AoF Sit & Go, and Express Satellite. Prizes are paid out in cash dollars (C$).