(Editor's Note: We continue our breakdowns of Phil Galfond's YouTube instructional videos. This article is from March of 2022)
I started playing poker long before the advent of solvers, which became a huge step forward in understanding the game. All the software that existed before solvers was fundamentally different. There were programs for analyzing the statistics of hands, yours or your opponents, and programs for calculating the equity of a hand against another hand or range (they developed and improved over time). There were charts for push folding in MTTs and SNGs, which later developed into soft ones. To learn how to counter those who play through min raises, we had to manually enter the expected min raise range and the expected reaction to our all-in with all hands in that range, and then the program would give us the optimal strategy. All of these programs have been useful and have improved significantly year after year.
Solvers work on a completely different principle. They calculate the situations given to them using the brute force method and find an invincible strategy. In essence, solvers give us the right answers. Before the advent of programs of this type, no one knew the correct answers. Different players approached the same situations in different ways, the dispute began with a clash of opinions, and logic was the main weapon. Logic helps to come to fairly good answers, but cannot prove their absolute correctness. But solvers can, and this is a completely different level.
First, the solvers came to No-Limit Hold'em. I mostly played Pot-Limit Omaha. There were no solvers for it, so I didn't use them. I've played Hold'em from time to time, such as at the World Series, and noticed that the opponents' play changes a little. Of course, I continued to watch training videos from people who worked with solvers, learned many keywords and roughly understood how it all works, but I didn't sit down to work with the software myself.
A couple of years later, solvers for Omaha appeared, but I still avoided working with them. There were several reasons for this, and one of them was that they scared me a little.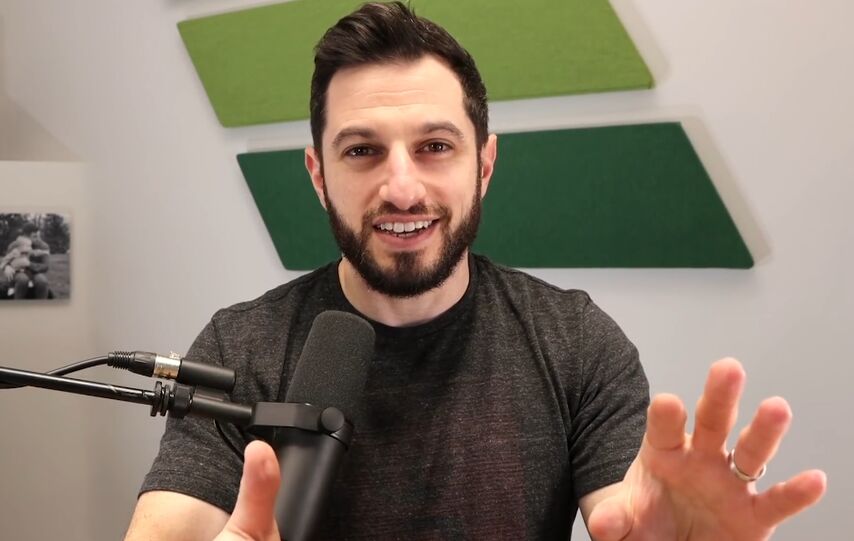 Their interface is usually not very friendly, at least it used to be. In general, I did not use solvers. I was confident that I could continue to win in PLO without them, and I actually played quite successfully.
Then I started playing a lot less. I already had one business, I added another one to it, which required constant attention. For more than two years, I practically switched to full-time work, after which there was almost no time left directly for the game. So I, in fact, did not play and certainly did not study theory with solvers. Meanwhile, Omaha solvers improved and people learned more and more about the game.
At the same time, I continued to record training videos, which I have been doing for a decade and a half. One day I noticed that I was developing a complex...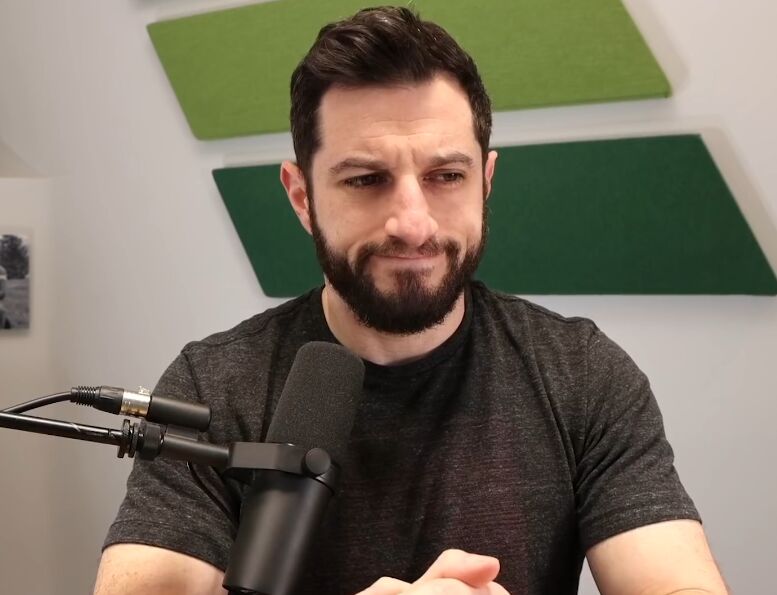 Well, maybe complex is too strong a word, but I can't think of another. In general, I had my own understanding of how to play hands, deciphering the opponent's strategy and coming up with good adjustments, but I was so complex that they would increasingly tell me: "Sorry, Phil, but you're wrong, the correct answer in this situation is known, and he's completely different." Perhaps my fears also influenced the fact that I began to move away from poker and become more and more immersed in business.
I began to believe that poker was gradually becoming a game of right and wrong answers. If earlier for success, in addition to good fundamentals, it was necessary to add the ability to quickly analyze complex situations, now, it seemed to me, it all comes down to who worked harder and remembered the correct answers better. And even at school I was not particularly hard-working and was a rather mediocre student.
I wasn't the only one who thought so – almost the entire poker world accepted it as a dogma that success is achieved by those who work more with solvers and know more correct answers.
However, after some time, I decided to return to poker and announced the Galfond Challenge, challenging the elite representatives of the new wave to a battle. The reason for this sudden turn was a conversation with my psychologist and hypnotherapist Elliot Rowe. This is a phenomenal person, classes with whom are phenomenally expensive, but his methodology can be found in video courses that are sold at a more affordable price. He helped me find the source of my fear of working with solvers.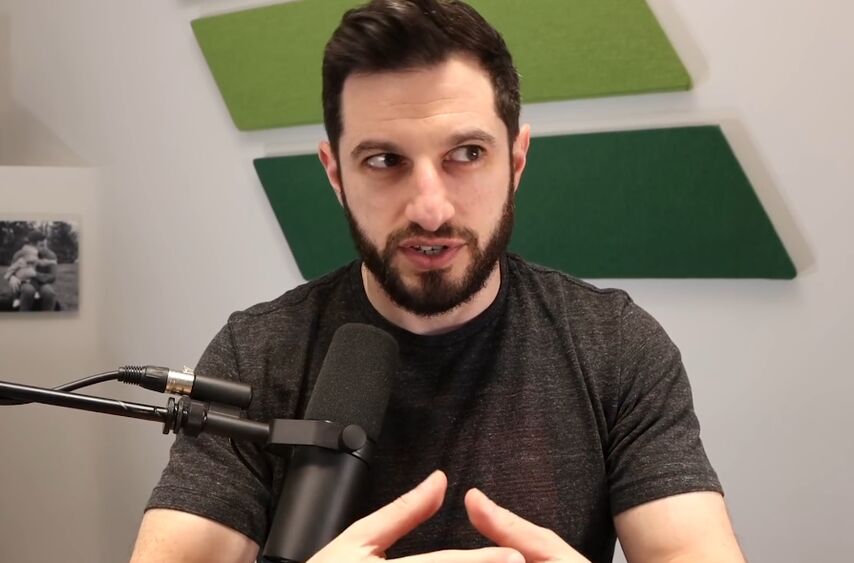 I was a top player for many years and got used to this feeling. What if I start working closely with the solver, but still can't return to the elite? This may well happen because my set of personal qualities is not very suitable for the new era.
Elliott explained that this is a typical destructive attitude, one of the programs that are reinforced in early childhood to protect us, such programs can be beneficial for some time but then become outdated and only harm further development. Mine is called Too Smart to Try.
In elementary school, all subjects were much easier for me than for others; I received only A's, doing practically nothing. Teachers, friends, and parents constantly told me that I was very smart. In middle school, the material became more difficult, but I still didn't want to do homework and try hard in class. I started getting B's, but it didn't hurt my self-esteem at all, because I could still consider myself a very smart person who just wasn't trying. The fact that I am smart is the truth, and there is no point in questioning it. What if I can't become an excellent student, even if I give it my all? It's not worth taking that risk.
This is how I protected my ego and my identity when I was a teenager, but the attitude has stayed with me throughout my life.
I put a lot of effort into poker because I really enjoyed playing and I felt like it was really mine. However, at the same time, I saw that many of my colleagues were working much more on the game. Before solvers, poker players studied in elementary school, but now the curriculum is becoming more complicated, and I can hardly be a diligent student.
After my break in the game, I was noticeably behind the elite. The elite work much harder than me. It seems that my lag is hopeless, and I can only come to terms with this.
Elliott helped me understand myself and then convinced me that there was nothing wrong with trying. Maybe working hard will get me back among the elite players. But if not, then this is not a tragedy either. After all, this will not be a failure: hard work will in any case make me much stronger, which is objectively much more profitable than remaining at the same level.
And then I faced my fear and tried it: I did a lot of work with the solver and successfully played the Galfond Challenge matches.
The main discovery for me during these matches was that the set of qualities that played a key role in the pre-solver era is very useful in the modern game. The strategy tree in the game is so large that a person is not able to cover it.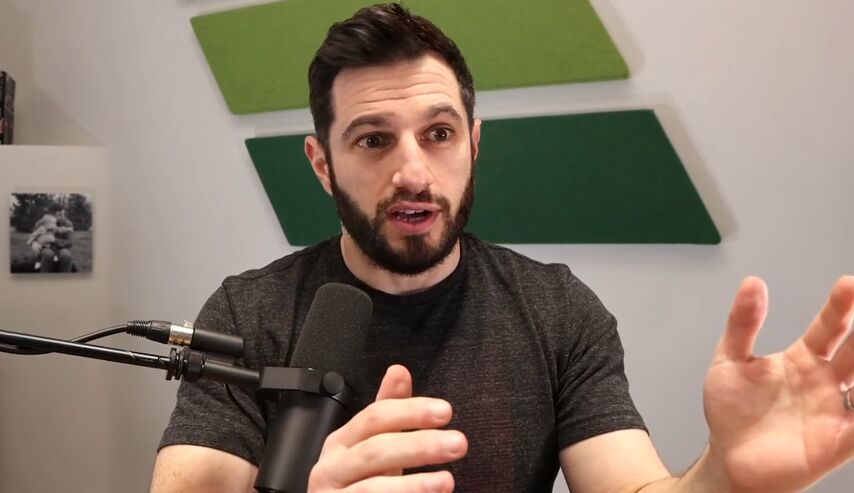 Even the best memory does not mean you will remember enough correct answers to become invincible. Any player can be defeated, including me. We make a lot of mistakes. We make theoretical mistakes, wildly overfold in some spots, call too often in others, over-bluff in others, under-bluff in others... We make mistakes due to the complexity of some situations when unusual textures and lines in a hand blow our minds, and all we have to think about is 30 seconds, and it's impossible to give a thoughtful answer.
The Galfond Challenge matches helped me dispel a misconception that even some elite players suffer from. I'm talking about the belief that you can improve the game only by approaching the solver's strategy. The closer our answers are to its answers, the stronger we are. Alas, this is just a pleasant illusion.
There are many good programs that teach you to follow a solver strategy, but copying solver lines without trying to understand why they are used is a road to nowhere. At the same time, people working on the game began to devote much less time to other basic tasks – reading hands, quickly finding holes in the opponent's strategy, and making quick adjustments for maximum exploitation.
It's a funny thing: when solvers first appeared, people who didn't want to work with them missed out on a huge potential for growth. Today, when solvers are everywhere, many people end up analyzing a hand by finding the solver answer and considering it final. I think that they are also wrong since they limit themselves very much in this way.
Think about it: no hand played between two people will reach the river with solver ranges. We are too imperfect for a perfect game. But how then can we take the solver's conclusions seriously?
I think the future of the poker world will see a reassessment of values. I can't call this a step back, it's simply incorrect to say so, but the solver's answer will definitely cease to be the ultimate truth and will cease to complete any discussion. People will become more interested in reading hands and deciphering their opponents' strategies, and their thinking while playing will become more similar to how we thought at the tables ten years ago. There is only one difference – today we can build on a much stronger foundation that the solvers gave us.