(Editor's Note: With the calendar now turned to November, we remember the times of the November Nine by sharing this article from April of last year)
In 2006, 21-year-old Mark Newhouse won the WPT Borgata Poker Open Main Event and received $1.5 million. But he truly became famous in the poker world eight years later, when he took ninth place in the WSOP main event two years in a row. Many people perceive this unique achievement as a joke, but Mark himself considers it the worst thing that happened to him in his life; He managed to fully recover only after many years.
In November 2014, Mark Newhouse was presented with a unique opportunity. The 29-year-old native of Chapel Hill (a city in North Carolina with a population of 60,000 people) reached the final table of the Main Event of the World Series of Poker in Las Vegas for the second year in a row. Taking into account the number of players, the probability of such an event is one in 524,079.
In the decisive hand, Newhouse was dealt a pair of tens and was left heads-up against Will Tonking, who was dealt a pair of queens. When the river came, Will checked, and Mark thought for a moment and declared all-in. Tonking called.
Mark received a respectable $730,725. If you add in the $733,224 he received the year before, it's not a bad result at all. And given his outstanding achievement – two final tables in a row – Mark was then among the most recognizable players. Magazine covers, universal support, constant requests for autographs. It would seem that this is the dream of every poker player. But Mark himself has a different opinion:
– People still come up to me and congratulate me... People don't understand that this was the worst event in my life.
Sheldon Newhouse clearly remembers how his son became interested in Magic: The Gathering. Little Mark immediately began to take the game seriously and easily beat all his peers.
Sheldon was not at all surprised when, many years later, Mark called and said that he was dropping out of college. That day he decided to become a professional poker player. Newhouse Sr. immediately realized that his son was not joking, but had no doubt that nothing would come of this idea:
"I was sure that at most six months would pass, Mark would call me, admit his mistake, and return to college. But this never happened.
While studying, Mark built his bankroll to a respectable $200,000 by playing online at PartyPoker. After dropping out of college, he switched to live and almost immediately won the $10,000 WPT Borgata. Sheldon no longer questioned his son's choice. "The whole family was happy at that moment," Mark recalls.
He had just turned 21 and already had an impressive $2 million in his bank account. Sheldon advised his son to throw in the cards and invest the money profitably to ensure a comfortable old age.
"No, dad," Mark answered, "this is just the first step, now I want to win real money."
Mark started playing expensive heads-up cash games online. In one session, he quickly rose from $60,000 to $200,000. His friend, far from poker, was watching the game; he was surprised that Mark didn't leave. Newhouse explained that this is considered unethical in poker, but more importantly, he feels empowered to wipe out his opponent altogether.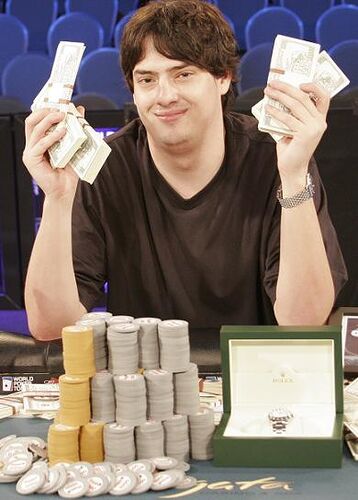 Over the next 45 minutes, Mark lost all his profit and went into the red for $280,000. Newhouse is confident that this session was the beginning of his downfall.
After that, he began to throw money away both at the poker table and beyond. He was a millionaire student and did not deny himself anything – alcohol, girls, parties, and a lot, a lot of gambling.
A great illustration of Mark's attitude towards his bankroll was when he lost $80,000 in an air hockey game to a friend during a series in the Bahamas. All this led to an irresistible desire to quickly play out the rest of my bankroll.
"With big money, everything is relative," Mark explains his condition. – Yesterday you were bankrupt, and today you have $5,000 – life seems wonderful. And if you had $2 million with $400,000 left, it feels like it's the end of the world and you don't want to, live.
This $400,000 didn't last long for Mark either. He lost his entire bankroll in less than a year. Mark joined the ranks of a large army of broke players who yesterday were millionaires, and today grind micro-limits just to feed themselves. They all have one thing in common – the hope of one day being at the top again. Mark spent six long years in this mode. He was given money to play by close friends, one of whom was Huck Seed, a former world champion with a very similar story.
Mark also did not lose hope for another tournament run that would change his life. And in 2013, six years after he found himself at the bottom, his dream came true. He finished ninth in the main event and felt like he was fully back in the poker world.
A year later, the main tournament attracted 6,683 players. Perennial ESPN commentator Norman Chad joked in one of his broadcasts that he would swim across the Hudson if Newhouse made it to the final table again.
"For me, his achievement is one of the three most incredible events in the history of major tournaments," Chad admits.
In July 2014, Mark personally eliminated Luis Velador in 10th place to form November Nine. The final table was played four months later, Newhouse decided to spend this period without poker at all and never picked up cards. All the money he won went to pay off his debts, so each next page jump could change his life. But that did not happen.
"Given my financial situation and the money at stake, my play against Tonking is by far the biggest mistake of my poker career," Newhouse said.
It took him a long time to come to terms with the biggest failure of his career. Over the next few years, Mark could barely contain himself when strangers approached him for an autograph or to congratulate him on his achievement.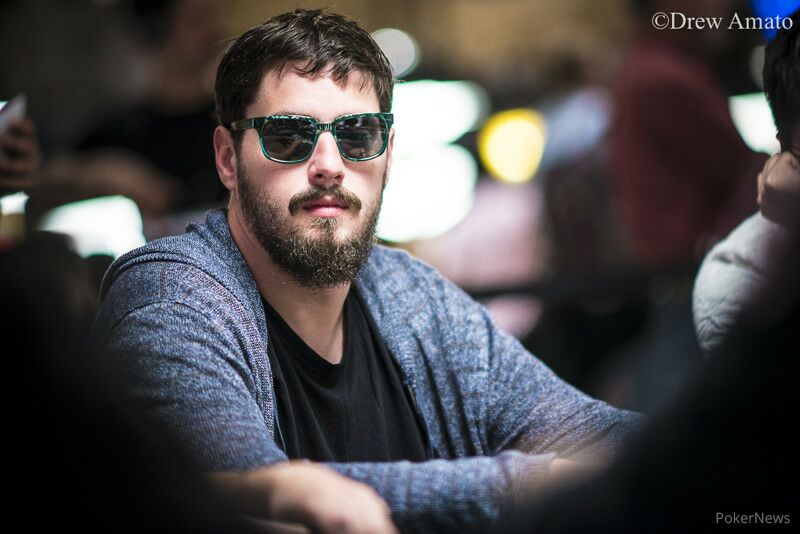 But gradually he realized that this could not continue for long. And something needs to change if he plans to return to a full and happy life.
There was a period when Mark smoked 2-3 packs a day. Sheldon recalls that even during lunch he went out several times to smoke. This is how he tried to deal with stress. But November 4, 2018 became another significant moment in his life. On this day, Mark smoked his last cigarette.
"This is absolutely the most important decision of my life," says Mark. – Having quit smoking, I gradually began to improve my life in all other directions.
Now Mark plays sports every day and carefully monitors his diet. Recognized athlete Huck Seed helps him stay in shape. Physically he feels better than he has ever felt in his life. It's hardly a coincidence that he's going through his best period in poker in a long time.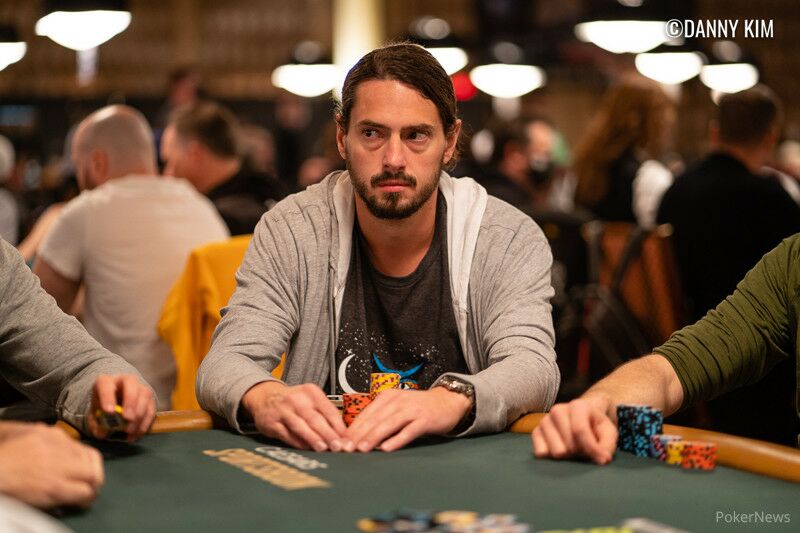 Mark at the 2021 WSOP
"I'm playing a lot cheaper stakes now than I was 10 years ago," says Newhouse, "but in terms of quality of life, it's certainly the best time since 2006."
Now Mark leads a very modest life, follows bankroll management, and is much more responsible with his finances. His poker career began 15 years ago, but only now has he realized the importance of selection: "What's the point of becoming the ninth best player in the world if you're always playing with the top eight?"
"The secret to poker survival is getting over your ego," Newhouse adds.
He understands that he will forever remain in history. His name will probably come up often in poker quizzes. But he said goodbye to his youthful dream of playing high stakes long ago. In the coming years, Mark plans to live and grind in Las Vegas, a city in which he lost a lot, but gained even more.
Newhouse has been playing poker for 15 years, he has more than $3.5 million in prize money in tournaments, but he only got into the money now...