(Editor's Note: We break down another video from one of the greatest poker minds of all time, Fedor Holz. This article was originally posted in February of 2022)
I have long wanted to talk about the people who helped my poker career the most. I've been getting a lot of questions on this topic lately, and I decided the time had come. Hope you like it, let's go!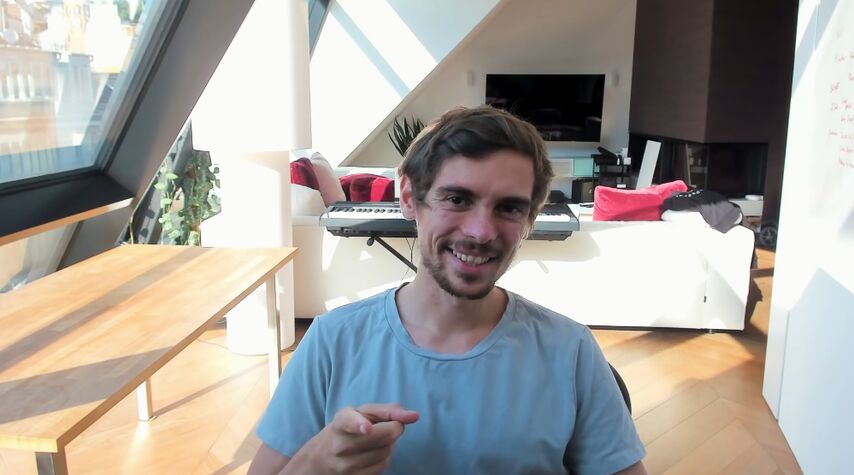 The most important thing at the beginning of the journey was to get into poker in principle. My school friends and I were 16-17 years old when we started getting together at each other's houses to play cash games with blinds of 1 cent and 2 cents. The main organizers were my best friends Jan and Martin. Martin even made a website where we could track our results. My graph was steadily going down. It's not surprising – older friends had already played NL50, NL100, and later reached NL200. All this happened in 2009-2011.
It was a great time. Home poker was a lot of fun for me. Over the entire period, I lost from 20 to 50 dollars. I had not yet played either on the Internet or in regular casinos – they wouldn't let me in because of my age, but I learned from friends almost everything I needed to beat NL100, and when I turned 18, I immediately started playing online. So without them, I simply would not have gotten into poker and certainly would not have been able to progress so quickly in the very beginning.
It's nice now to remember our gatherings, and I am very grateful that I had the chance to study with people with whom I had excellent relationships. We usually met on weekends, and these 48 hours were devoted to poker. We played for 12 hours straight with short breaks for food and sleep, and everyone had a lot of fun.
Later, the friends began to move away from poker, became interested in studying at the university, and then began to work. None of them are playing now, but my successful start is their merit. Thanks to them for this!
The next group I want to talk about is my first online friends. There were two of them: David "PlayinWasted" Kaufmann and Adrian. Their importance to my poker career cannot be overstated. We met Adrian on the Intellipoker forum and started communicating daily on Skype. We called each other immediately after our sessions and discussed everything for a long time. Since we talked every day, naturally we quickly became very good friends. We started visiting each other, then we went to the tournament together for the first time. It was a great time – in everything, except, perhaps, poker, since things didn't work out for me at the tables for quite a long time. I've been playing for two or three years now, but I haven't been able to win consistently. Adrian didn't have that big of a bankroll, about $20,000, but he was free to lend me $3,000 when I didn't have the money to pay rent for an apartment. Then he began to back me, paid my current expenses... I will never forget this. One of the nicest people I know, very sincere and generous. He greatly influenced me and helped me during a difficult period in my career when the game was not going well at all. Such people are absolutely necessary.
Well, David is a real legend. One of the smartest people I've ever met, with the highest level of general intelligence.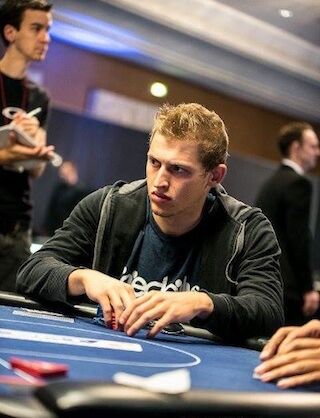 He had a very unconventional view of poker and I learned a lot from him. Our friendship quickly grew stronger. We went to the Barcelona EPT stage together, I got some shares of his action, and we supported each other a lot... Then he won the WCOOP main event when I had a pretty big share of the action. (Ed. David "PlayinWasted" Kaufmann won the $5,200 WCOOP Main Event in 2013 for $1,493,499).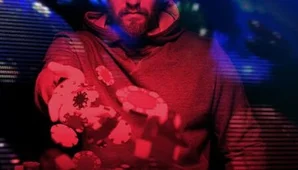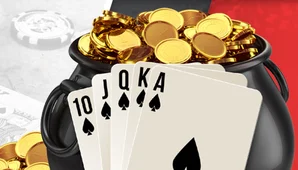 Without my friendship with him, I would never have been able to achieve all my successes. A very important person in my life!
When my game wasn't going well, it was very difficult, but my friends helped me overcome difficulties and brought me a lot of positive emotions. Yes, I played tournaments with an average buy-in of $40, my bankroll did not exceed $5,000, plus I had debts (not very large, but regular). I tried my best to break through, to find my place in poker... It seems incredible, but this happened less than ten years ago! I think I was able to solve my problems because I never got hung up on things I couldn't control and stubbornly built my game. I didn't give up when I was making a measly $10 an hour because disciplined grinding and regular work on the game would ultimately lead me to success. And my friends gave me great support in this.
Let's move on to group number three.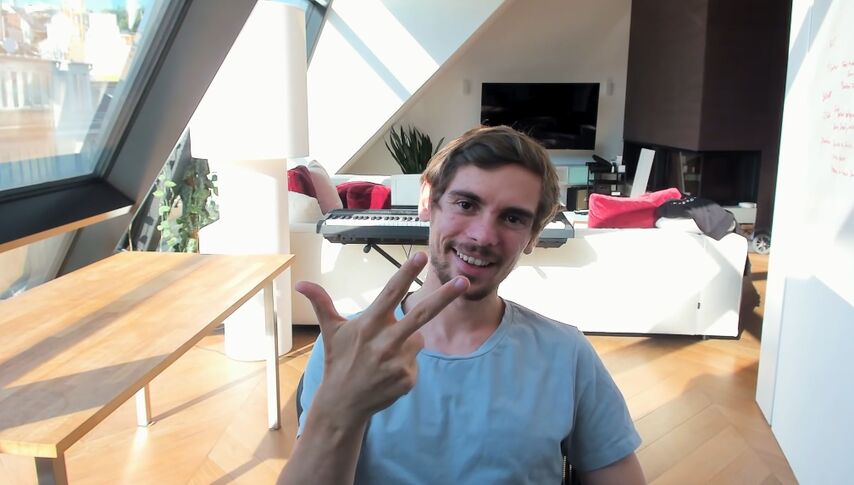 Perhaps the guys I spent the most time with were the Gatsbykempinho (Rainer Kempe's) team. Those same "Germans" that everyone was talking about – Rainer (Kempe), Koray (Aldemir), Steffen (Sontheimer), Ben (Rolle) ... At some point the group grew quite decently, at the peak there were, it seems, 15 people. Of course, separate groups began to appear within it, and communication between team members was not equally intense, but some of the guys became my best friends. First of all, I'll name Rainer Kempe, we even live in the same house with him now. I also had very close contact with Steffen Sontheimer, he recently became Pokercode's cash game coach. When it comes to the technical side of poker, I learned the most from him in my life. Koray was a surprisingly strong exploitative player, and we often traveled together to tournaments. Ben and I have talked less in the last few years, but then I learned a lot just by looking at his incredible discipline and the energy with which he takes on any task. He constantly challenges himself.
The history of Cherry Island deserves special mention. In 2014, we rented an island in Canada near Toronto and spent four unforgettable weeks there together, playing online poker – cash and MTT. During this time I played and learned more about poker than ever before in my life. A month on the island gave me a crazy boost, and I went from being a solid player between mid-stakes and high-stakes to one of the strongest in the world. This is further proof of how important the environment you are in is.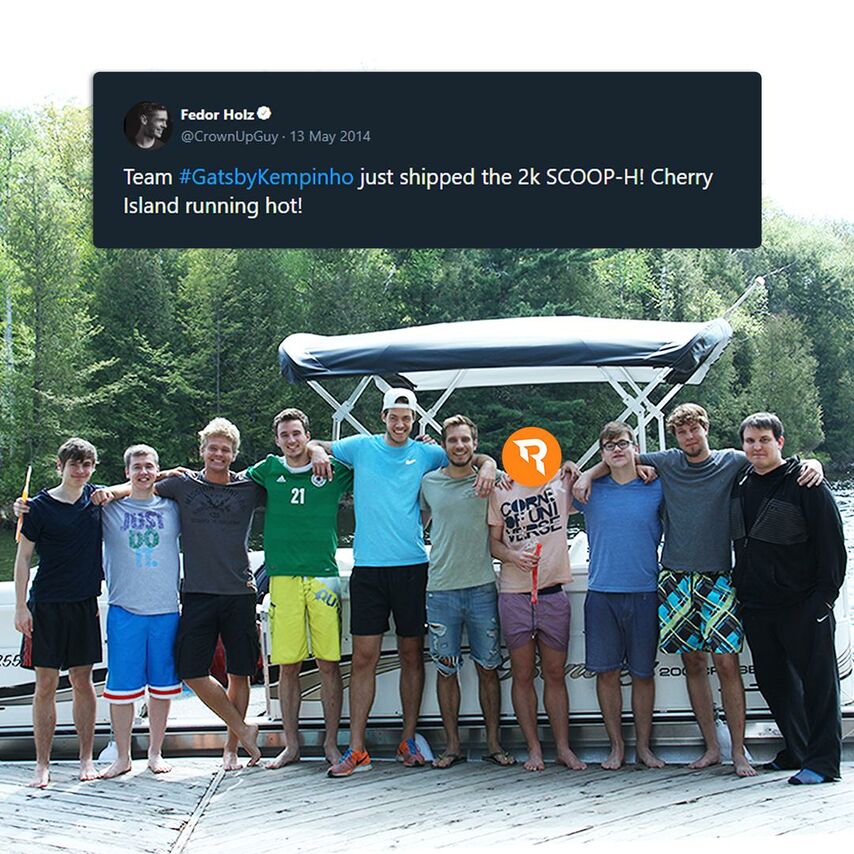 I would like our Pokercode students to have their own Cherry Islands, we plan to regularly organize "grinder dormitories". Follow the news!
And, of course, I must add how much easier it was for me to make my debut in super high-roller tournaments thanks to the team. We traveled together, it was always possible to swap with someone, get advice on complex hands or everyday issues, and share emotions. I have wonderful memories, thank you all so much!
Let's move on to group number four. You may be surprised that I'm highlighting this one separately – these are my backers in super high-roller tournaments. And first of all, Johnny – he is familiar to many players from Germany and has been backing in expensive cash games for many years. One day he sent me a message through Pokerstrategy that dramatically changed the trajectory of my poker career: "Hey Fedor, I was listening to your podcast... Tell me, would you like to play in the super high roller tournaments?" I said several times in that podcast that I really wanted to start playing more expensive and I felt like I was strong enough to do it. So I immediately agreed!
Of course, this was a smart business decision on his part in the first place – he saw an opportunity to invest his money well and took advantage of it. Johnny and his friends, competent and strong players, helped me enter these tournaments painlessly. I probably would have ended up there sooner or later, but it would be wrong to downplay how much backers influenced my live career. With their support, I played probably a hundred tournaments. I brought them very good money, but the cooperation was certainly mutually beneficial.
They trusted me unconditionally, and it was inspiring. Feeling how much they believed in me, I tried my best. They were not discouraged that at the beginning I missed the money 12 times. I began to have doubts, but Johnny insisted that there was nothing to worry about – just keep playing the way you know how! Teammates who believe in you and don't let you give up are critical to success in any endeavor. Johnny's role in my achievements is enormous. Thank you, friend!
And finally, number five. Before this, I talked about groups of people, but now we will talk about this person – my psychologist Elliot Rowe.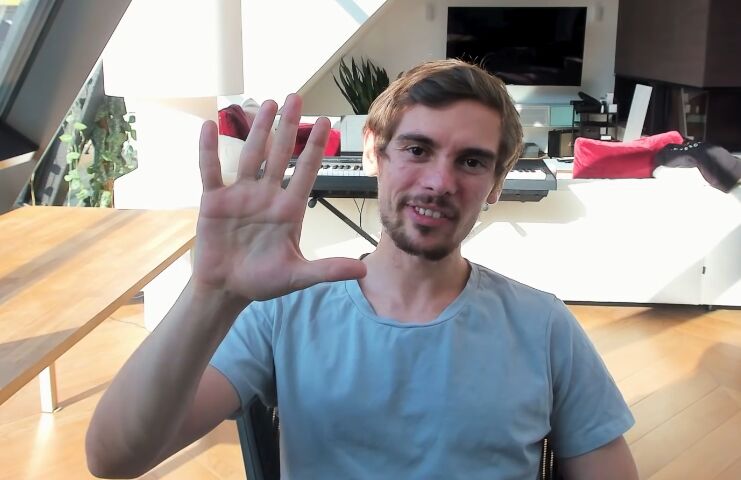 I talk a lot and often about this, but for some reason it seems to me that people do not always believe my words, considering them to be ordinary advertising. I think if you count the hard work done with someone one-on-one, I spent the most time with Elliot Rowe. We have been working together since 2015 – for more than six years! Now we talk on the phone once a week, and these conversations have a huge impact on me as a person. From the very beginning, Elliott brought me an endless supply of positive emotions that helped me both in poker and in life. If I were asked to talk about his role to someone who doesn't know anything about Elliot, I would say this: this man will guarantee that I will never lose my temper. I won't have any unresolved psychological problems, because once a week I can always discuss and solve them. He is perfectly prepared for any situation, we can talk on any topic. Thanks to him, I feel responsible to myself and find the strength to cope with difficulties. You have no idea how important and valuable this is.
In October 2015, when we held our first session, I was in a long downswing and things were not going well. I seriously doubted my abilities. Elliot helped set my mind straight and reminded me that all I had to do was make good decisions and that it was not in my power to influence the results, but with time, victories would come. I believed him, victories came, and since then I have only moved forward.
Thank you so much, Elliot. You are already a living legend and one of the main people in my life.
Thanks for listening! If you like this type of content, be sure to write about it in the comments.