Billy Baxter was born in 1940 in the small town of Augusta, Georgia. He spent his childhood and youth there. From an early age, Billy played for money, first winning change from his peers in popular yard games, and at the age of 16 he began to make good money at the billiards table.
"We played in a bar near our house," Billy recalls. "I immediately began to succeed and the local hustlers quickly accepted me into their team. But my real passion was cards. In the same bar, at nearby tables, bankers, lawyers, and other not-so-poor people were playing poker and gin. I immediately realized that this is where the real money is played. I attributed all my winnings in billiards to them and, naturally, at first he left with empty pockets. However, this did not discourage me from wanting to play poker; after about a year I started winning."
Under pressure from his parents, Baxter entered medical college, but immediately realized that he was not destined to become a doctor:
"Everything was too complicated in the textbooks, but at the card table it was easy." At every opportunity, I ran away from class to the bar. This could not continue for long; I had to give up my studies.
At 23, Baxter found himself co-owner of an illegal casino called the Paisley Room. According to legend, on the very first day, he won $40,000 from the owner. They couldn't pay him and offered him a share in the business. There, Billy became interested in sports betting – he bet himself and accepted from others. The club existed for several years, but in the early 70s, the owners hinted that it was time to close down their fishing rods.
Baxter and his young wife Julie moved to Las Vegas, where Billy met Doyle Brunson and other famous professionals of the time. In an expensive game, he had to master the new NL2-7 format from scratch. It was this game that would later bring him five bracelets (he won another one each in Razz and NL A-5) and fame in the poker world.
– The game was organized by the owner of several casinos, Major Riddle. He really loved 2-7, but couldn't play at all. In the 70s, he lost at least $20 million to me and other professionals. At the same time, he was a very charismatic guy. You could go to your office on business, return 12 hours later, and if you were not at the table at that moment, you would no longer receive an invitation to the game. I wrapped wet towels around my head so as not to fall asleep right at the table while waiting.
At the same time, Stu Ungar arrived from New York to Las Vegas. Baxter remembers their first meeting very well.
– Stu wanted to play gin, I was considered one of the best in this game and gladly agreed. I was sure that I could easily beat the young guy, but before I could blink my eye, I was counting out $40k to him. Stu was never a good gambler, but he was the greatest gin player.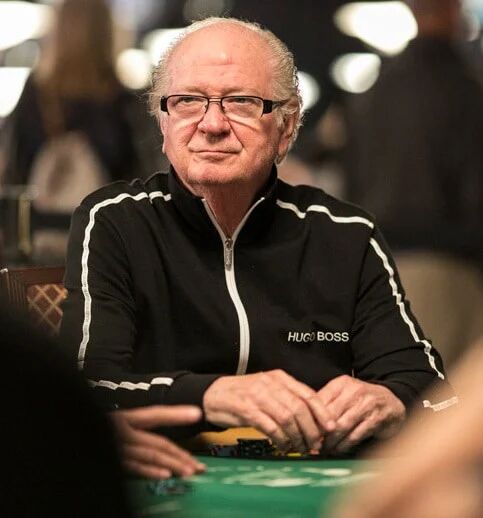 Although such losses did occur, they were only episodes in Baxter's eventful career.
"I won everywhere – at poker, betting, on the golf course, and at gin. Boxing brought me a lot, at first I just staged the fights, and then I even tried myself as a manager. At one time my client was Roger Mayweather, Floyd's uncle. Every day was different from the previous one. We played poker, then went to the golf club, constantly betting. I was especially successful at placing bets during breaks in American football matches. Before me, this type of bet was very rare.
The expensive 2-7 run with Riddle lasted until 1980.
"Over time, action became so expensive that only a few could afford to sit at our table. I remember the very last session very well. Riddle lost so much that he couldn't pay it back. He owed Doyle and me $1.25 million. Things weren't going well for him, and he started having health problems. One day I went to visit him, he thought I wanted to get money and assured me that there was nothing to worry about, supposedly he had just sold a stake in his oil business for $ 25 million. He promised to return everything in three weeks, but died a week later. We never received anything. Immediately after his death, all his casinos went bankrupt. By the way, that session was the last in Bobby Baldwin's professional career. Soon he received such a generous offer from Steve Wynn that he easily quit poker, although he was always considered one of the strongest.
Las Vegas in the '70s and '80s was a special place where professionals could change their lives in a couple of sessions. Billy Baxter was fortunate to become one of the most successful players of that era.
– In Vegas I won, let's say, good money. Today it is almost impossible to earn such amounts by playing. In our time, the most successful gamblers earned more than the guys on Wall Street. Now everything is exactly the opposite. Business sharks make hundreds of millions out of thin air, and I have become an ordinary poker player who does not stand out from the crowd.
Billy Baxter recently appeared as a guest on the PokerNews podcast.
– Billy Baxter is a true gambling legend. Lately, this term has often been misused, but it applies to Bill 100%. Our guest became famous not only in poker but also in sports betting. He was recently inducted into the Gambling Hall of Fame. Hey Billy, tell me what the ceremony was like.
"They called me in the summer and invited me to the ceremony. I didn't even suspect that they would make such a pathetic event out of it. And I must admit, the organizers did a great job. It seems that this was the very first ceremony of its kind, and they chose really worthy candidates. For example, the late Charles McNeil, whom I did not know personally, but I heard a lot about him. It was he who invented handicap betting."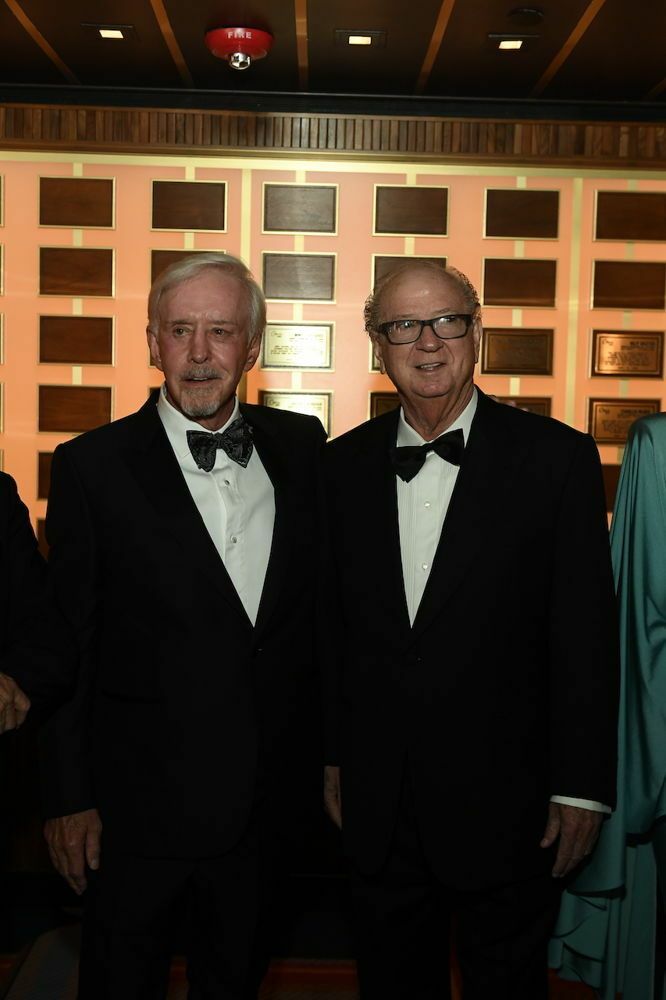 – You were introduced as the person who was the first to place bets during breaks in matches. Is this really true?
– Yes, when I arrived in Vegas in 1975, there were no such bets at all. It immediately seemed to me that you could find an advantage here – you watch half the match, get an idea of ​​the strength of the teams, and find a profitable bet. It seems that I was able to see what others could not.
-Are you still betting?
– Of course, this is my main occupation.
– For a specific sport?
– American football has always been my main source of income.
– Do you have a favorite team?
– Obviously, the one I bet on today.
– You were very familiar with Doyle and Chip Reese. Their love for betting is legendary, do you have any funny stories?
Doyle has been betting all his life. He probably won $50 million in poker, and lost $40 million of that on bets.
– In the summer you were one step away from winning your 8th bracelet, losing only in the heads-up of the senior tournament.
– Now I hardly play tournaments. It seems to me that in modern realities when tournaments go on for days, any player over 60 years old winning is a real miracle. There were more than 8,000 players in this tournament, we played for five days, and in the end, I simply did not have enough strength, although I played well.
– Share your general impressions of the World Series.
– I liked everything. I give the organizers credit, coping with such an influx of people is not an easy task. Lines cannot be avoided, but I never experienced any problems either during registration or in the payout area. I am sure there will be even more players in the future. Again, for me, the main drawback is the need to play all day. I remember the Main Event in 2021 when I made the money. We started playing at 11 AM, we were supposed to finish no later than 1 AM, but due to the prolonged bubble, we played until almost 4 AM. Naturally, I couldn't fall asleep and felt terrible the whole next day. I don't understand, what's the problem with stopping on schedule and finishing the bubble the next day? Therefore, now I play mostly cash games, where you can leave at any time.
– What was the schedule of tournament players in the 70s?
– We played 8-10 levels and finished around midnight. But then I didn't care, I was young and ready to play for at least three days.
– Thanks to you, amendments were made to the tax legislation regarding professional gamblers. For many, this is your main poker achievement. Agree?
– Surely it is. Players still come up to me and thank me, otherwise, I would have forgotten about this story a long time ago. In the 70s, it was believed that in poker everything depended solely on luck, so we paid 70% of winnings. I did not agree with this and wanted to pay 50%, as with any business income. Moreover, I insisted that costs should also be taken into account. Lawyers advised me to pay this 20% to avoid fines, and only then go to court. That's what we did, now there are articles about our process found in all law textbooks. The court examined my winnings from 1978 to 1981, during this period I won more than $1 million. The judge took our side, I was returned $178,000. In his closing argument, he addressed the prosecutor: "I find the government's arguments ridiculous. I wish you had enough money to play lowball poker with Mr. Baxter. It would be interesting to see what comes of this. I think you would quickly realize that it's not just a matter of luck." We also confidently won the appeal, and then they tried to negotiate with us for half the amount, but I replied that I had already paid enough taxes and there was no talk of any transactions. They threatened us with the Supreme Court, but it never came to that.
– You won seven WSOP bracelets, where do you keep them?
"I gave two to my brothers, the rest are at home. It seems that Doyle still has some of my bracelets. One day he had a photo shoot with all ten of his bracelets, but he couldn't find some, so I lent him mine. But I still have the watch that was given for victories in some tournaments in the '70s. Recently David Sklansky called me and said that they were now worth a decent price because they were produced in limited quantities."