The forum's leading specialist in Omaha Hi-Lo at the last WCOOP took second place on the overall leaderboard and won the low standings, but ended the series itself at $45k in the red, despite one win and two second places. We talked to him about how this happened and why, in this situation, he fought for the leaderboards.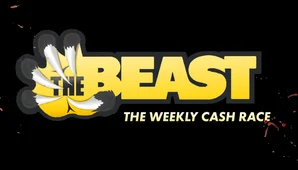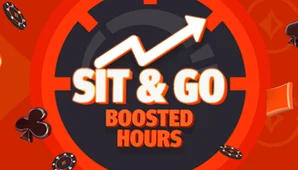 – Hello, Misha! Tell me, where are you now?
– I'm still lying down since I just woke up.
In general, my wife Alena and I have been living in a villa in Thailand for a year now.
– Do you like it in Thailand, do you have any plans to move?
– Yes, it's great here. The people are friendly, and the infrastructure is normal. In general, there is everything we need. The only negative is the insane heat. It's difficult to live in such a climate for more than a year. But this is not a problem for us, because we stay at home all day and go out at night. We'll stay here for at least another six months, and we'll think about moving before the next year.
We are nocturnal, so by our standards, all sorts of evening events take place in the morning and afternoon. We get up in the evening and go to some events, if there are any. Then we return home, play games, or watch TV series. Then Alena goes to bed, and I sit down to work. I grind until about 12:00 local time, and then I also go to bed.
How long have you been living like this? Now many poker players are trying to do the opposite.
– Quite a long time ago, since I became a professional for sure. And before that, too, as long as I can remember, I was always a night owl.
– Have you tried to experiment with the regime?
– I feel more comfortable this way. I wake up in the evening, fresh and full of energy. It's much more difficult for me to live in a "normal mode". And it really depends a little on the job. It seems more convenient for me, although perhaps it's just a matter of habit.
– Which is correct – Faust or Falist?
– As you like, really. Foreigners generally call me Falfirst at tables; they don't perceive my nickname any other way. In the Russian community, everyone calls him Falist, but the nickname was intended to be Faust. In general, I don't care.
– The EPT is currently taking place in Cyprus, where I counted at least six tournaments that you would be interested in playing. Why don't you grind the live series?
– I just decided to focus on online for now, it takes up quite a lot of time. I missed almost all of last year, but entered this year with high motivation, gave my best, and wanted to improve my results. We can say that we managed to jump over our heads – that's certainly true at SCOOP. I played WCOOP even better, but the result was much worse. Plus active grind outside of the series. I hardly have any days off. We arrived in Thailand a year ago, and my first full day off, when I didn't sit down at the computer or work at all, happened at the beginning of October, and only because I had to go for a visa run. Before that, I played every day.
I will definitely go live when I think that I have already achieved a lot online. For me, live is still more entertainment – at home, I can do very long runs. I'm a grinder, I can play for days. And live is more of an interesting experience and new acquaintances. Although you can compete for titles. Plus, I don't think I'm missing out on any giant EV this way. I will definitely go to the WSOP someday, at least to get a bracelet, but this may take more than one year.
– There's a leaderboard there too! True, they don't give anything for it...
– You can also compete for respect. Even some leaderboards are no longer a story about money, but about self-realization. I enjoy the competition itself, I like the whole process.
– Let's discuss the latest WCOOP. You won one tournament and took second place in two more. At the same time, you lost $45,000 on the series. How do you evaluate your game and results?
– I can't say that this loss greatly influenced my attitude. At SCOOP, for example, I won $40k thanks to the leaderboard, and here I was also close to becoming the Player of the Series. If it had been possible, the loss would have been two times less. In general, I do not consider this loss as a negative factor. If we count both series for the year, then I broke even, but the trophies remained – in my opinion, it's wonderful. I still took the low leaderboard, so, as a former micro-stakes player, I was pleased. Looking back at previous years, I always watched how people fought for the leaderboard, it was always interesting to me. Well, you can't win the leaderboard without high stakes Hold'em, and everyone understands what the variance can be there.
– Is it generally a plus to play for the leaderboard? You can focus on tournaments and grinding trophies in specialized games.
– It is worth dividing the game into a leaderboard and a game for trophies. Benny Glaser (RunGodlike) this WCOOP played for trophies, like all other series, he always fought for the leaderboard with his left foot. He skipped a lot of things and played only what was interesting to him, and only then realized what an "early year like" he had had. If I had started grinding earlier, I probably would have won. From the very beginning, only me, Pads, and the Brazilian players played this series on the leaderboard. If I had only played core disciplines, I would have finished the series in the black.
In addition to the victory, I had two heads-up games that could have turned out differently – in parallel with them, I played a lot of tournaments and was distracted, which means I could well have missed something useful. It was also difficult for me because over the past year, I had lost the habit of multi-tabling. I had to jump in on the fly, both at WCOOP and SCOOP. Plus, during the fight for the leaderboard, many additional factors are added that need to be monitored – following the pay jumps in the lobby, and checking who is left and who is eliminated. All this has to be taken into account, which is fraught with small financial losses. Well, or big ones.
– But are leaderboards worth the chase for you?
– For me, yes. But it is obvious that without them I would have shown better results.
– So, winning the leaderboard is more important to you than, for example, winning several tournaments?
– For me personally, this is definitely more important. The Player of the Series must know how to play all games. There are about 330 tournaments in the series and you have to play almost all of them and still perform well there. And anyone can win one tournament. The overall standings are tied to skill and daily grind; a random person will never win it in his life.
– I read that all your old trophies were burned. How is that?
-- We left the cups with our relatives, there was a fire. By the way, Stars sent me new ones instead. Series Player Perks, haha. I wrote to them and explained the situation, saying that this was very significant for me. I asked to send replicas in any design, and they sent the same cups, with the same inscriptions.
– And live they give even more beautiful trophies...
– They're also good for the leaderboard. They are still healthy, it seems they can knock down a door.
– Let's try to find out how you manage to compete for these leaderboards. How do you, for example, prepare for the series?
– I play well, but not because of any special talents. It's just hard to play poorly when your coaches have 29 *COOP trophies between them and a bunch of other titles. So far I only have six wins and one overall leaderboard under my belt. So, to a huge extent, my success is the merit of my online friends and coaches Denis "aDrENalin710" and Andrey "Premove" Skvortsov.
It's lucky that the coaches have completely opposite skill sets. "Premove" is a very good theorist, his fundamental basis is simply cosmically built, I myself would never have thought of most of the concepts. And "aDrENalin710" is the strongest all-round player, perhaps the strongest in the world, and a very cool thinker. He learned to play in battles with the strongest opponents. When he talks about the game, he can remember a hand he played 5-10 years ago and explain his opponent's actions.
– Can you remember the most useful advice your coaches gave you?
-- I don't need to remember, I already know him. But I won't tell anyone.
– Do you have any poker superpowers?
– Just a wild desire to grind. I'm also a good performer.
I can't call myself a creative player. You could say that I play pretty standardly, slightly adjusting my strategy to suit my opponents. So all that remains is to grind and play crazy long sessions. This year I played without any days off at all. Well, maybe it's because I'm still young.
– And how old are you?
– 28 years old.
– How do you prepare for the series, you still haven't answered. So, let's say, in a month WCOOP – what to do?
– I try to start preparing several months in advance. My short-term memory is not very good, so if I learn something immediately before a series, I remember it poorly. But long-term memory works well, so I try to learn something and leave myself time to practice new skills.
This summer I wanted to tighten up my Hold'em game. In general, I managed to do this, I even played expensive Hold'em tournaments ($500+) with a plus in EV. But I could have performed better.
– How exactly do you learn new games?
– Worked with coaches and watched training materials. In general, everything is standard – I liked GTO Wizard for Hold'em, and their course was clear. I also like Run it Once; you can also find a lot of interesting things on Upswing.
In fact, there are now a lot of sites with useful materials. I collect information bit by bit. I remember Raúl Gonzalez did an AMA on German Strategy, I took a lot of screenshots there.
I also often analyze replays of tournaments on Stars, now they are stored in the client for a whole year, but before I had to look for them on YouTube. In general, I have been analyzing replays my entire career; for many players, this is the most useful tool. Plus, you can write notes directly inside the client.
Mentally or somehow psychologically, I don't prepare for the series. I just understand what awaits me ahead. I set goals, but rather abstract ones – to show a good game, not to be driven away by relegations and shortcomings. Victory does not depend on you, you can only do everything well yourself, and then how it turns out.
– What does your schedule look like during the series?
– Everything is very simple for me – I wake up and sit down for a grind. I play the series, and then grind in regular tournaments. Then I go to bed. I wake up and sit down to grind again. During the series, at least this year, I was in a completely no-life mode – I woke up at 8:00-9:00 PM local time. The series is over, so now I get up even later.
– How do you manage not to burn out in this mode? You've only been grinding for a month, it's probably hard.
– I like it. It's hard to burn out when you enjoy both the process of the game and the struggle on the leaderboards. Plus, this only happens twice a year, so I treat the series like the World Cup. Athletes do the same thing. The national championship is, it turns out, a standard bracket, while at the same time, the players are playing the Champions League or something else. They don't need extra motivation to work twice as hard. They like it, they want to win. I have the same thing, I don't need additional motivation, this is the World Championship of Online Poker!
– What about big downswings during a series, how do you deal with them? Let's say it's the middle of the series, the loss is already five figures, and in order to beat it in regular tournaments you will need to grind a lot for a long time. Will this affect you?
– Large downswings happen due to high buy-ins, and I've been playing expensive series tournaments for four years now, so I'm well aware of all the possible consequences. In my case, it's always a roller coaster, it's up to where the curve leads. And negative turns of variance have practically no effect on me morally; I take them for granted. Sometimes I can tilt at the moment due to a particularly hard bad beat, but this still does not affect the game's actions.
– You sat at the low-medium limits for quite a long time, and then suddenly you started winning everything in a row. What was the reason?
– I think I played low for so long so as not to leave my comfort zone. I just had the norm and enough money. I could have gone higher much earlier, but I just didn't see the point in it. Plus, I played quite a bit, about four hours a day, and the rest of the time I played with toys. Essentially, I spent more time on hobbies rather than work. And much more. I didn't really bother working on the game either. Even when everyone I knew told me that it was time to move up, I still continued to play as usual.
At some point, I realized that I should at least try to play more expensively; I had a bankroll for a long time. In general, I started playing higher buy-ins and showed good results. Tournaments are more expensive, the profit is greater, that's all the changes. In my case, I just stayed at medium limits, I had enough skill, and I didn't have any particular fears.
– You can add that to the quotes from great poker players – just play more expensively. How did this transition happen? So you played five hours of Dota (an online video game) and four hours of poker. How did you start grinding for eight hours, for example?
– The limits have become higher, so playing has become more interesting. Opponents are becoming more difficult, and this forces you to work on the game. When you immerse yourself in all this, it becomes more interesting. There is too little competition at the micro-stakes, no competitive spirit. When you just run circles around your opponents, over time, even your interest in your favorite game fades away. This competitiveness is very important for me, but what I lacked in poker I made up for in other games. As the limits grew, the competitive element moved to poker, and in video games, I'm now just chill.
– Why did you begin to specialize in Omaha Hi-Lo?
– It's simple, I initially played both draw games and stud, loaded micro-tournaments with a stack of 15 tables, neglecting dead cards and dynamics. But at some point, PokerStars severely cut the tables in these games, so we had to look for something else.
– Why did you choose Pot-Limit Omaha Hi-Lo, and not PLO, for example?
– I think because I was already familiar with this game from limit tournaments. And all games with chopping are somewhat similar to each other.
Plus, at that time I went to Micromillions, they gave me about $3,500. I decided that I would use this money to get myself a coach. I found "Premove", and he was conducting training on Omaha Hi-Lo. So it's not that it was my conscious choice, it's just that I had to go somewhere, and there were a lot of arguments for Hi-Lo.
– I made recommendations about people who motivate poker players. And your coach, Andrey "Premove" Skvortsov, put you in first place. Who motivates you to develop in poker?
– I can say the same about him. I am motivated by my coaches, "Premove" and "aDrENalin710". I consider them more talented than myself. They inspire me both with their play and with their achievements. Plus, in every situation, I can ask them why they played that way. In general, I'm lucky; I don't have to look far for motivation.
– Which of the players on the last leaderboard would you call the strongest?
– Lately, none of the mixed game players have been particularly fighting for the leaderboard. And the toughest grinder, of course, is Pads, he absolutely deservedly won the overall leaderboard. I think he played all the tournaments. He grinds like crazy and also plays other rooms at the same time, it's absolutely crazy!
– But you do the same thing – you play a series, and then your standard tournaments.
– Well, yes, he and I are similar in this regard. He also loves poker, just like me.
– Who, in your opinion, is the strongest all-round player? Who wouldn't you like to sit at the same table with?
– Of those who are playing now – Denis "aDrENalin710", Andrey "Premove" Skvortsov, Benny "RunGodlike" Glazer, Tobias "Senkel92" Leknes, and let there be RuiNF.
– You grind a lot and have absolutely no days off, how do you manage to build a balance between poker and relationships?
– We are a gaming family and have a similar lifestyle. Alena is streaming a game that we used to play together. She was looking for a new hobby and decided to try it, she liked it and became popular in her community. Alena also loves to play poker and loves to root for me at the final tables.
When we started dating, Alena always supported my poker aspirations. Somehow, at the very beginning, I once again lost my bankroll, and Alena gave me a gift – she made a deposit, printed out a screenshot, and beautifully designed it all, right in an envelope. From this deposit, I got going. Since then I haven't lost my bankroll, although I used to do it regularly. In general, she has always supported me, plus we are now interested in similar areas, she is a game streamer and also loves competitions, which means she understands both my no life mode and passion for poker.
In the envelope with the deposit it was written: "I will always believe in you" ❤️