George_ymb watched Inner's highlights:
-- Anyone who has played GGPoker can feel Misha's pain here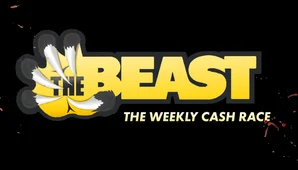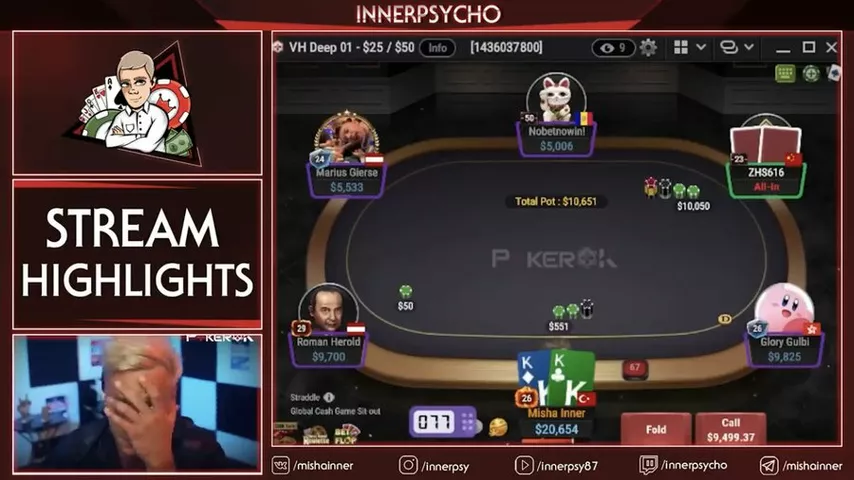 – Seriously? – they didn't understand in the comments. – The player from China goes all-in, and we have kings. Seems not bad.
"This is not a whale," George explained, "but one of the representatives of the Chinese army of invincible nit fish."
"By the way, I would throw it away too," he added. – What has our game become?
HBO released the documentary AKA Mr. Chow, telling the story of artist, actor, and restaurateur Michael Chow.
Len Ashby recalled meeting this extraordinary man at the poker table:
I saw Mr. Chow in Bobby's Room long time ago propose to the table to name a movie in last 25 years and he would quote the opening scene word for word. After we hit him with 12 movies to which he did correctly we gave up. One of most amazing things I've ever seen.
– Did he earn anything from this? – someone asked in the comments.
"I think someone bet $500, but I didn't want to be a part of trying to shoot Mr. Chow down on takeoff."
Bencb does not believe in luck and encourages everyone to work on the game:
Many poker players believe they are geniuses after one lucky bink. Especially when they risked way too much money. They will ultimately start losing so the pros can make long-term profits. There is no shortcut. You are not different. You are not special. "I don't need charts," "I will outplay my opponents." No, you will not. You have to put in the work to become good at poker and turn into a real profitable player.
– Would you like to bet a crossbook against me in any tournaments and cash games in PLO? – suggested Alex "AlexKP" Pietersen. – I have never opened solvers or charts in my life. True, sometimes I drink tequila.
"Nonsense," Shaun Deeb categorically expressed his disagreement with Ben.
Niall Farrell is a proponent of fun poker:
See if I open T8s and you 3b to more than 5x my open the next seat over, you should be put in fun jail. Absolutely joyless game when we don't get to see a wee flop with T8s #jail
Register using this link to get access to GipsyTeam bonuses:
Increased first deposit bonus
Increased rakeback and reloads
Help with deposits and cashouts
Access to closed freerolls
Round-the-clock support
Win real money in tournaments without buy-in!
114 more freerolls
Doug Polk asked readers for their thoughts:
Think of your favorite poker player. Now think about if you found out they stole a bunch of money from another poker player. Do you still like them?
Almost 10,000 people took part in the survey; the option "no, I do not support theft" won, but the wording "depends on the situation" also had many supporters.

David Yang also proposed an interactive suggestion for his subscribers, but his question was not so obvious:
You are 1/9 in THE wsop main event with $10mm up top! But you find out you have five days to live.. do you play it out? (If you sit out you get blinded down normally and paid whatever place you bust). Let's assume you have 100% of yourself so ignoring obligations to backers/swaps (if you even care)

– Lol, how did such a question even come to your mind? "You're just sick," Randy Lew was surprised. – I would bet all-in on every hand.
Patrick Leonard recalled how he once beat Roman Romanovsky heads-up. At blinds of 70,000/140,000, RomeOpro was left with one chip against 14.3 million, at which point the break began.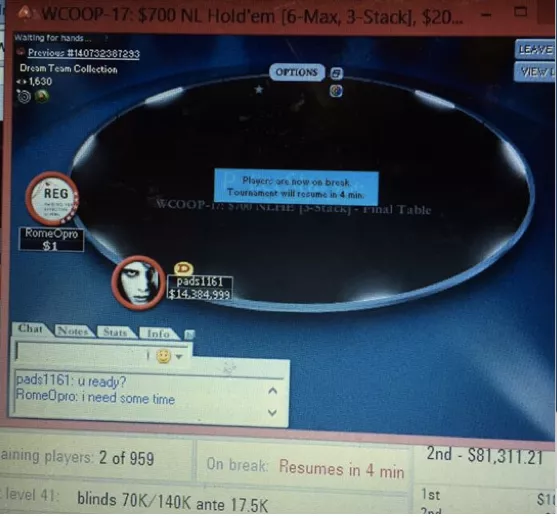 – Are you ready? – Patrick suggested finishing right away.
"I need a little time," Roman chose to take a complete break.
The tournament took place back in 2015, but Pads posted an archival photo the other day:
– When you're Heads Up in a WCOOP for $120,000 with a 14 million to 1 advantage but he still wants to take a break.
Readers liked the tweet.
"Lmaooooo," Charlie Carrell said amusedly.
"When you play for $120k, but don't know how to take screenshots," noted one of the commentators.
– So you won? – said another.
"He just decided to clarify something on ICM," another funny fan suggested.
"A real boss," some approved of Roman's behavior.
Norman Chad interviewed Phil Hellmuth:
My man Phil Hellmuth says he's the best in the world right now in mix games and says other great players tell him he's the best in the world.
– These great players – Matusow and Cantu? – Shaun Deeb clarified.
Josh Arieh has noticed some age-related changes in himself:
2010 Josh "Fk yea, 15 min break, I'll go play video poker, see if I can hit something."

2023 Josh 15 break…."ok, I'll go get 1500 steps in"
A few days before this tweet, Josh caught a royal flush while playing the same video poker: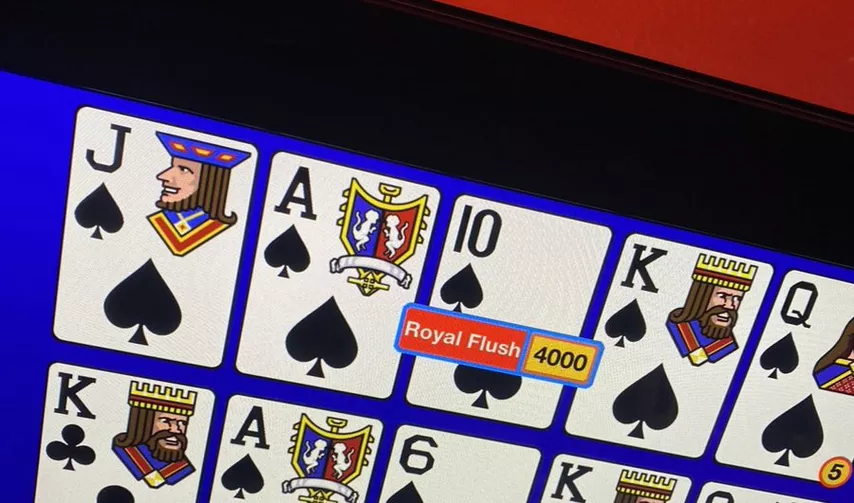 At the ongoing Triton Series these days, Henrik Hecklen took 4th place in the $25k tournament, won $147,000 and, as the report put it, "went to bed."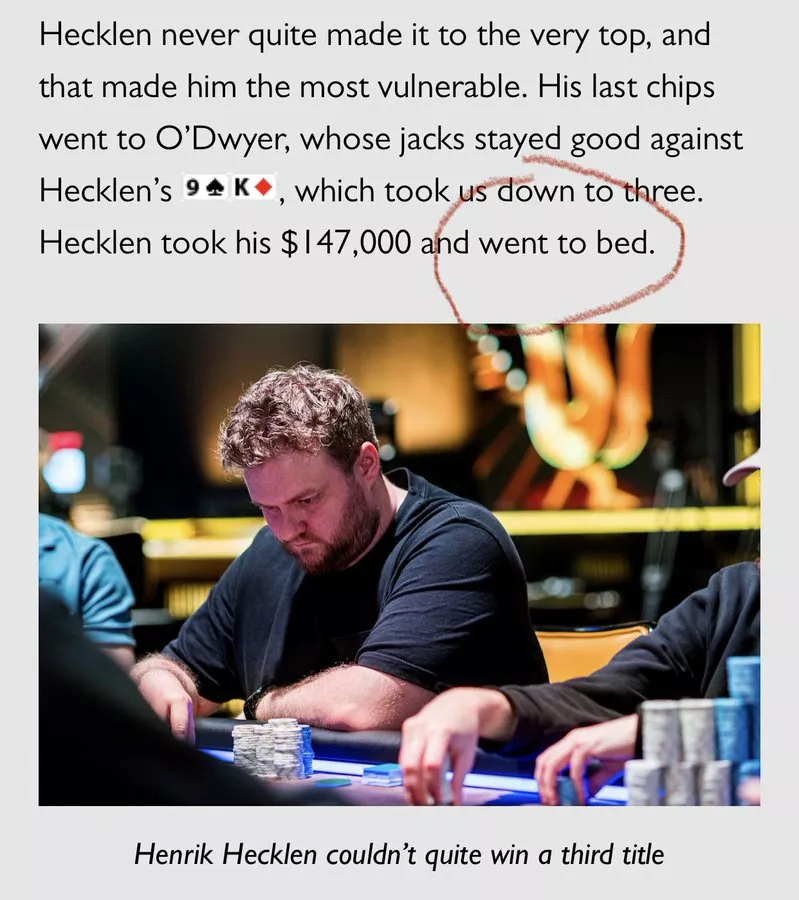 "It's currently 3:41 AM," Henrik wrote a few hours after takeoff. "I'm drinking champagne on a hotel room balcony with Sam Grafton and Andrew Lichtenberger. Mainly listening to them discuss intriguing philosophical topics. "Went to bed" my ass.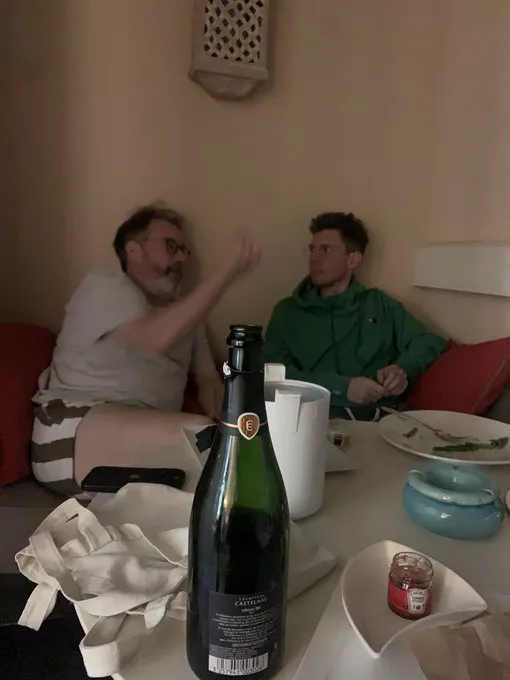 Chris Brewer also rode the Triton. In the city of millionaires, Monte Carlo, he encountered strange thieves:
Well this is a weird one. Someone stole my AirPods out of my case….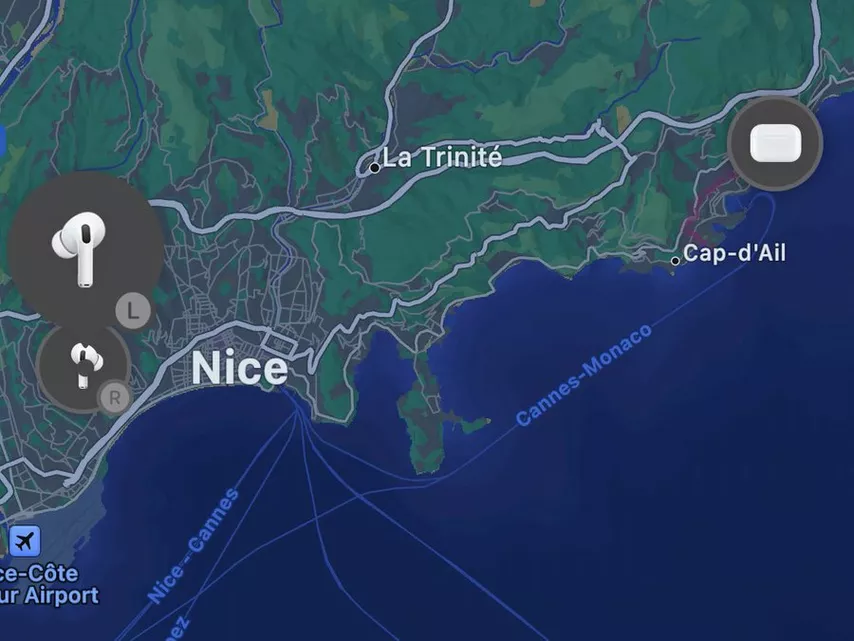 "Another bubble," the readers sympathized.
GG Poker have announced new editions of Poker After Dark. The show will hit screens on November 8th. 16 players will compete for $456,000.
Participants include Daniel Negreanu, Fedor Holz, Maria Ho, Daniel Cates, Olga Ermolcheva, and others.