In one of our previous reviews, we talked about a massive problem with late registration at GGPoker. The point is that whole groups of players enter the tournament at the very last moment, end up at one table and, without actually playing, enter the money with microstacks.
At the beginning of October, Ghilley, who was one of the first to raise this topic in public, noted that issues were arising with bots. Early on they simply folded right away, giving each other the blinds, then suddenly they decided to enter the hand with the whole table:
Another day, another GGPoker bot ring that cant be detected cause we don't have Sharkscope. This one was from the Global Millions $50 Last Chance – all limp and all max tank flop turn and river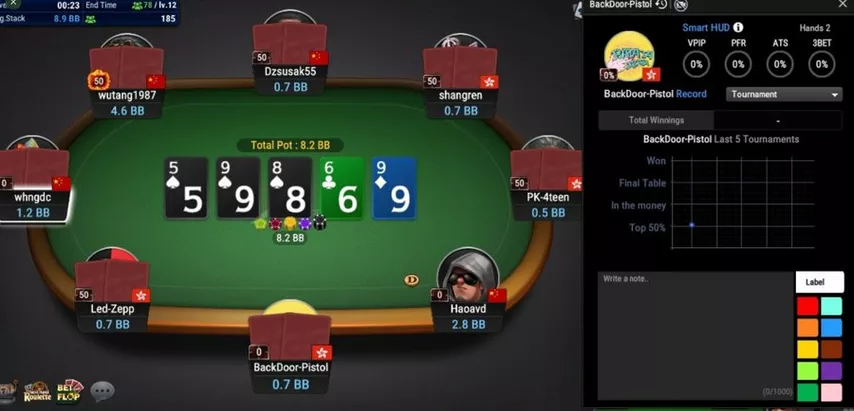 "Ha-ha, the hand apparently lasted about 20 minutes," someone noted in the comments.
A couple of days after this post, GG representatives reported that they had found a solution. According to them, "at some point this month" a software update will be released, after which players will receive random seats upon registration, and will even be able to get into full tables. This will avoid situations where scammers end up at the same table.
"I don't understand why this wasn't done a long time ago," says Barry Carter, who published details of the upcoming changes.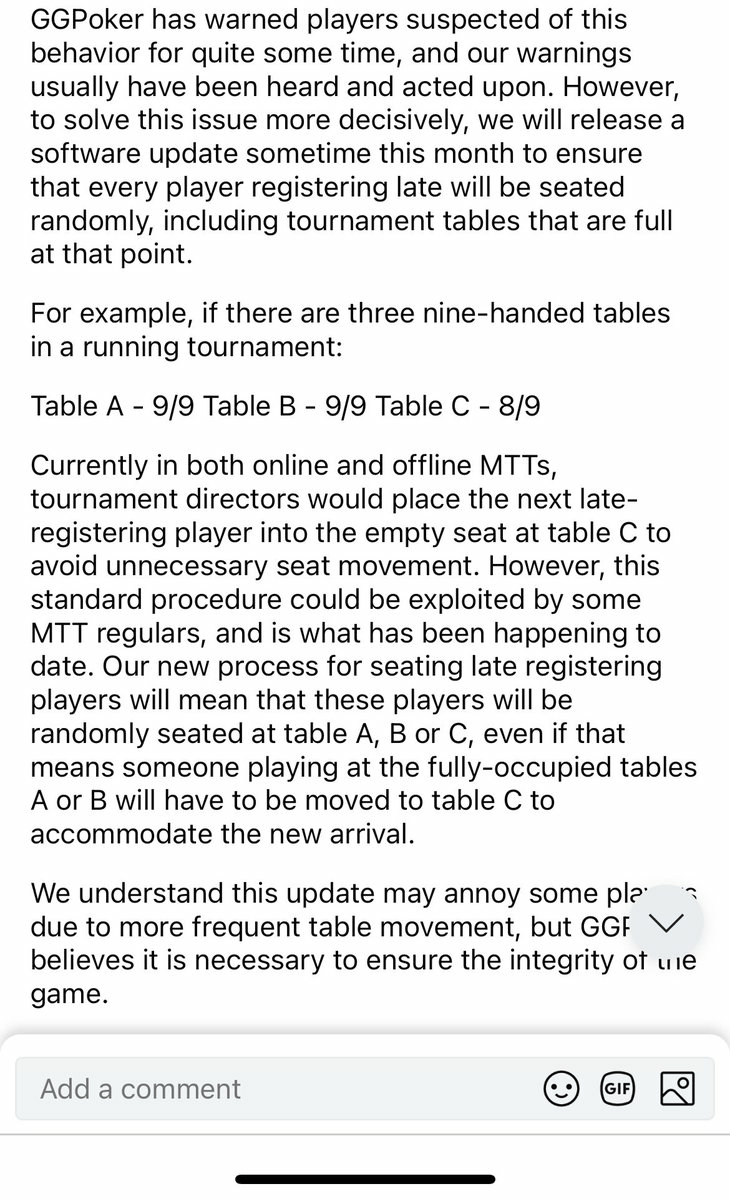 "Useful changes, thanks for listening," Ghilley wrote. – But what kind of wording is this, as if the previous system was used by "MTT regulars"... Lol, what? Although it's better than nothing! Thanks to everyone who helped me spread the word about this issue!
Ghilley doesn't forget about poker either. At the recent WCOOP, he won the $109 phase event.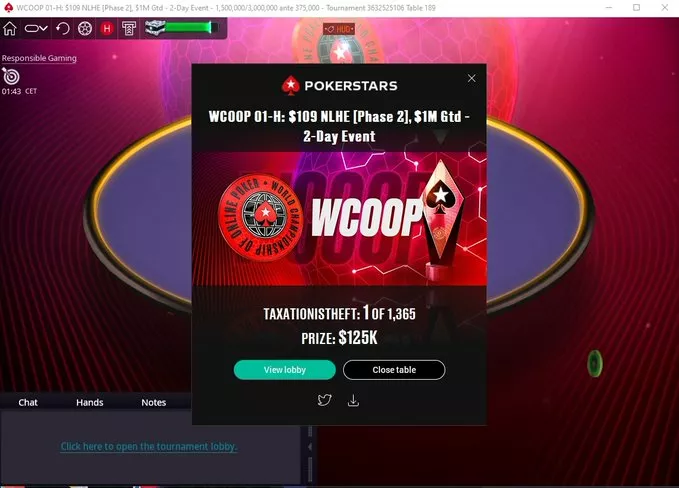 WSOP Online Main Event winner Bert Stevens admitted that he would not have achieved anything without the support of his wife:
Hall of fame woman! Wouldn't be champ without her. Taking care of all the animals including me. Luckiest boy in the world!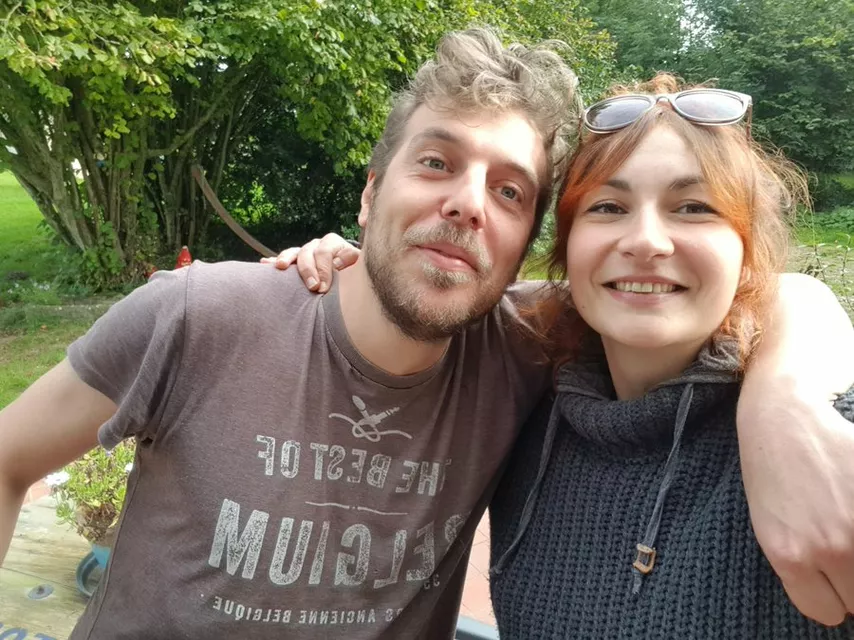 Commentators were surprised to note that in the several days following the victory, Bert had not changed his T-shirt. In response, the champion demonstrated that his shorts were not the newest.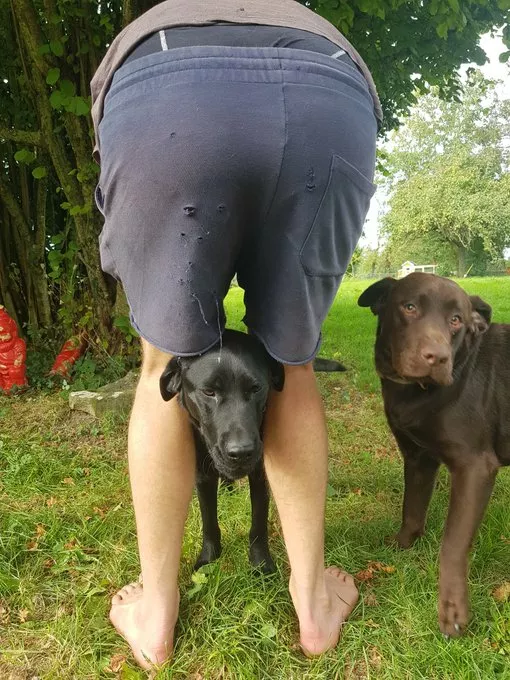 "Congratulations buddy," Chris Hook joined in with everyone's admiration. – I have the most pleasant memories from our first meeting. I think it was in one of the tournaments in Barça. Before my eyes, you managed to drink five glasses of beer in one gulp, although we played together for no more than an hour.
– Haha, I don't remember anything like that at all, but thank you.
On September 29, 2022, the famous hand between Garrett Edelstein and Robbie Lew was played.
"A year ago exactly I was almost certainly cheated in a compromised poker stream," Garrett reminded himself. "I've been fake threatened with lawsuits endlessly ever since in a weak attempt to silence me. These cheaters fucked with the wrong guy. This will not go away for them, I assure you. Stay tuned."
"Happy anniversary 🥳," Robbie Lew was one of the first to react to the tweet.
The Triton Series will take place in Monte Carlo for the first time at the end of October.
The $200k invitational tournament, which has long been the hallmark of the series, already has 26 players signed up.
Ramin Khadzhiev, who won a similar tournament in Cyprus in May, invited Mikita Badziakouski.
Former NLH – Invitational champion 🇦🇿 Ramin Hajiyev joins us again for the Triton Poker SHRS Monte-Carlo NLH-Invitational, this time pairing up with 4-time Triton title holder 🇧🇾 Mikita Badziakouski.

Join our YouTube and Twitch community by subscribing and setting the… pic.twitter.com/EsuMLPbbKS

— Triton Poker (@tritonpoker) October 6, 2023
George_ymb witnessed a miracle:
Moon landings, climbing Everest, the 4-minute mile – now a great new chapter has been written in the annals of human achievement.... Yesterday, with an epic 2 PM – 8 AM 18 tabling session, MrBuilderman did what most thought impossible, and won both the 500nl + 1knl leaderboards


– How much did he lose? – they asked a question in the comments.
But George answered quite seriously:
– Last month he played 250k hands and won $170k including rakeback.
On October 3, one of the final days of the WCOOP series, Patrick Leonard collected two royal flushes in one session.
First the club one.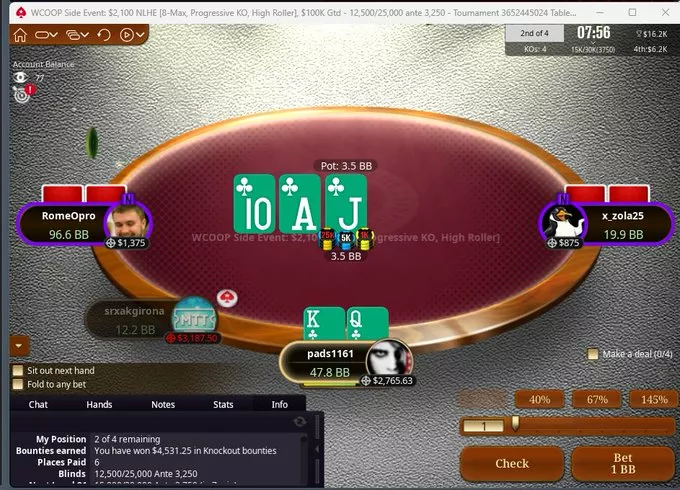 After 20 minutes, diamonds.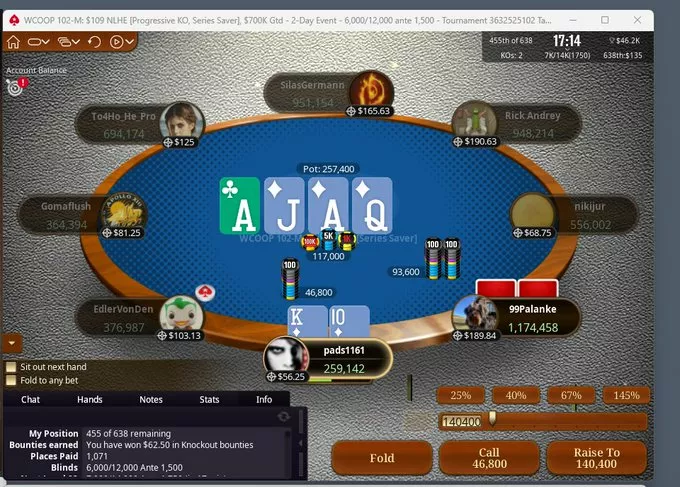 And he ended it by getting one with hearts.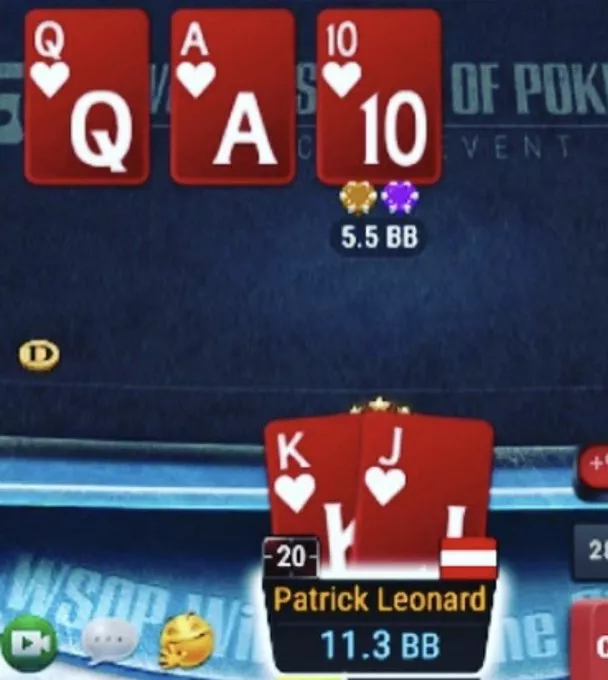 At the WCOOP, Pads finished with four titles and first place on the leaderboard.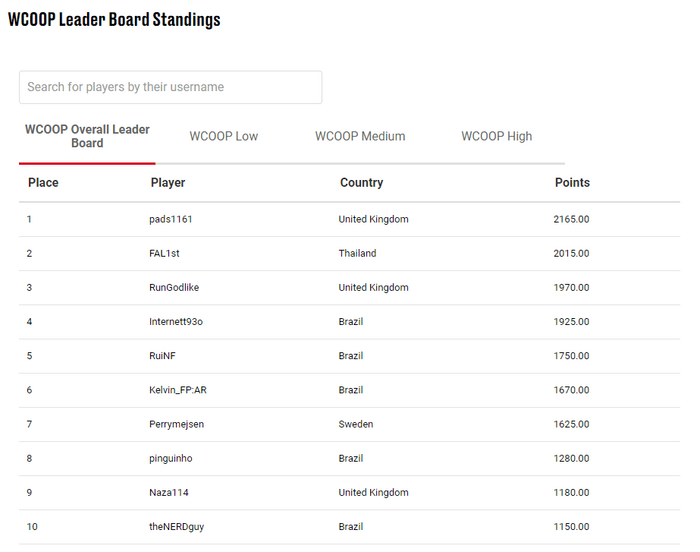 FAL1st, who was passed over in the nick of time by Leonard, wrote a detailed account of the series on his blog. It is curious that Benny Glaser, who won 7 (!) titles, was behind both winners. But he is already churning out victories in Cyprus, where the EPT series recently began.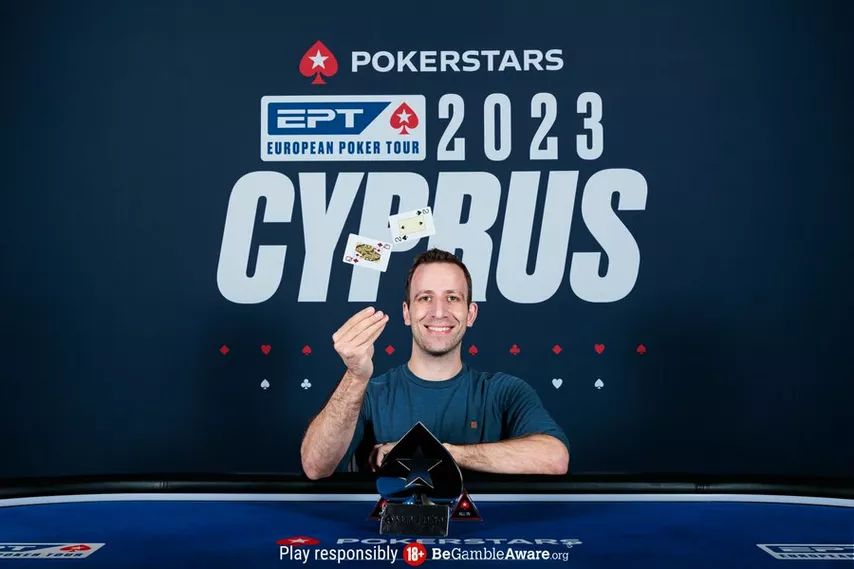 Glaser became the champion in the 8-game $1k buy-in tournament.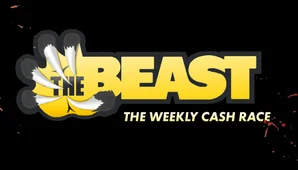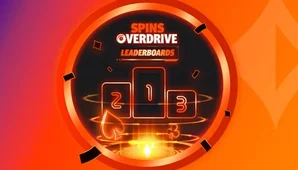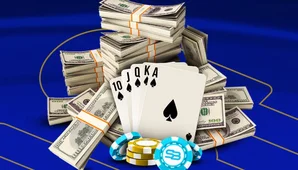 Ike Haxton won the $300,000 Super High Roller Bowl.
The tournament attracted only 20 entries – one of the worst figures of all time. The victory brought Haxton less than 10 buy-ins – $2.7 million.
But in terms of prize money for this year, Ike surpassed the WSOP Main Event champion Daniel Weinman and came out on top.

In 2023, Haxton has already won four tournaments, in which he received seven-figure prize money for 1st place. He collects winning photos from these tournaments in one thread on his Twitter.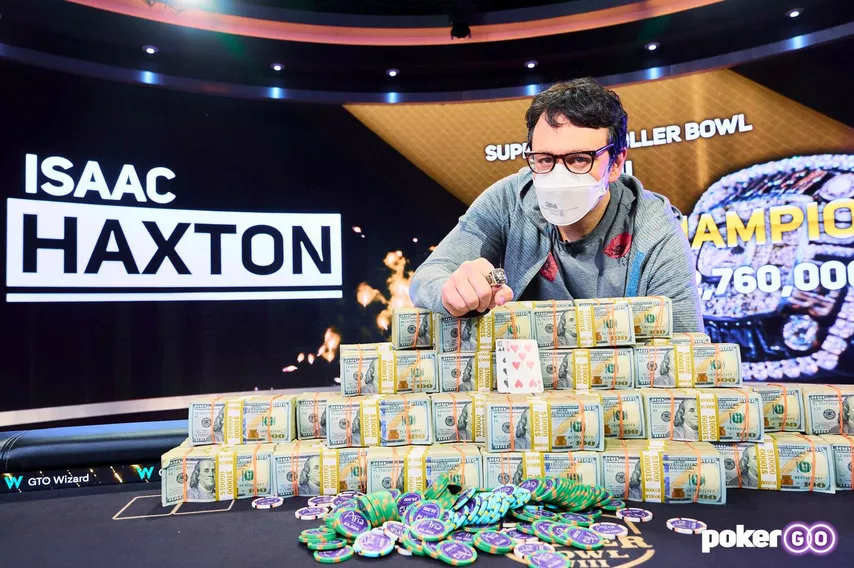 One reader wondered why Haxton always plays with a mask:
– It was always interesting. Do you have any particular vulnerability to Covid (I'm guessing!), or are you just being cautious?
– More like, just being careful. I don't think I'm any more vulnerable than the average person my age. There are several reasons why I might be at higher risk, but many people have the same problems.
In 8th place, four from the money, Haxton eliminated Daniel Negreanu from the tournament.
Daniel with a stack of 27 blinds on the SB limp-called and couldn't beat .
– Which of the remaining players will you root for now? – Natalie Bode from PokerGO asked immediately after her elimination.
– I do not care. I was eliminated, what difference does it make to me now who wins?
– Is there really not a single player whom you would like to see win?
– I would like to do a rebuy.
**Making it very clear, this was not on Natalie, and doing what she's asked.**

The intention from the back was a prediction. This is quite common when someone joins the broadcasters after busting an event, discussing what they saw out there and who was dialed in, etc.

SHRB is… https://t.co/c6YBEwIjN1 pic.twitter.com/sPQR8Mfqud

— 🦬 Hanks (@BuffaloHanks) September 30, 2023
Daniel clearly didn't like the questions, and he didn't stop there.
"Free advice to the PokerGO editors," he tweeted a little later. – The player who just got eliminated is completely *** who will win the tournament. This is a great question if your goal is to put the other person on tilt.
– What questions would you like to hear at such a moment? – asked commentators.
– For example, these:
"Obviously this is not the result you expected, but are you happy with the game? Do you have any regrets left?"
"What motivates you to keep playing against the best opponents?"
"Cruel departure. How difficult is it for you to experience such emotional swings at high stakes?"
These days the PokerGO studio is hosting a series of mix games. In the 8-game tournament with a buy-in of $10,200, Dmitry Urbanovich took 1st place. He beat the same ubiquitous Negreanu heads-up and received $179,200.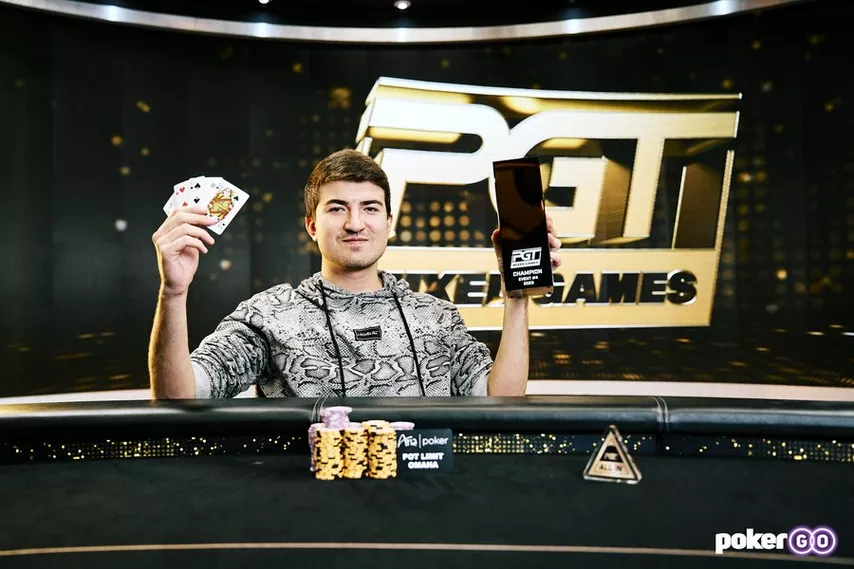 Melissa Burr offered readers a difficult choice:
– What will you choose?

1. Wear roller skates on one leg for the rest of your life (you can only take them off when you go to the shower)?

Or

2. For the rest of your life, eat the same thing that Allen Kessler eats? The photo shows a real example of his diet.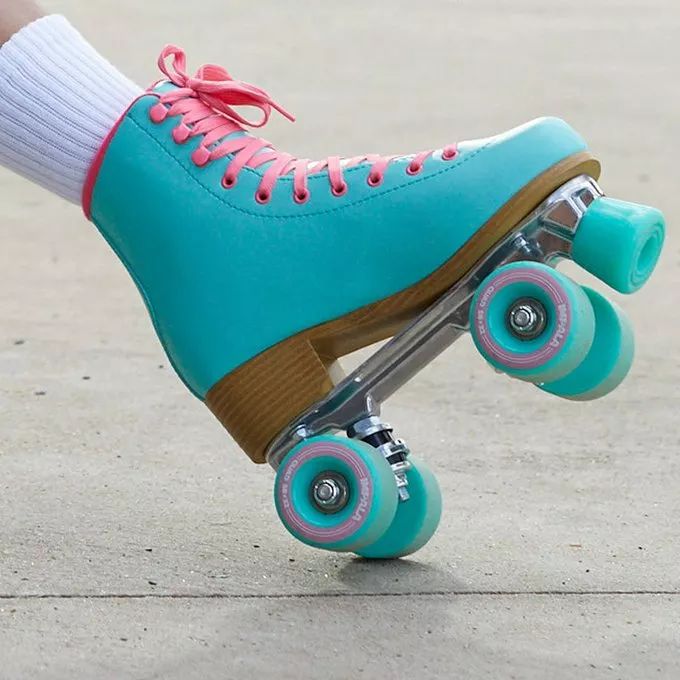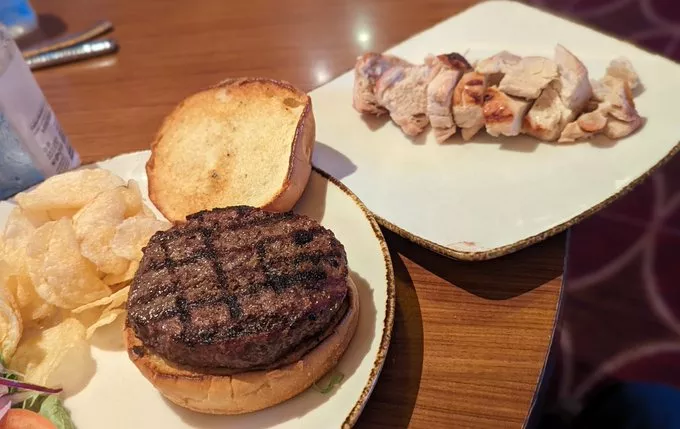 As often happens, the response was filled with a bunch of clarifying questions about Kessler's diet, but everyone who did voice their choice clearly leaned towards skates and actively discussed their most desirable color.
Tony Dunst also conducted a survey for his readers:
Someone offers you 75% of your yearly expectation in cash but you can't play poker for one year. You:

– Take the money

– Continue playing.
The first option won with an overwhelming advantage of 80% to 20%.
"I would refuse even 125%," Scott Seaver was indignant at this formulation of the question. "And people who don't like poker should just stop playing."
"I would have to give $50k of my own," GazzyB1233 noted sadly, "but I would have a whole year free."
Erik Seidel accidentally met a fan:
– You're a famous poker player, aren't you?

– Yes, sometimes I play.

– Can I take a photo with you?

– No problem.

– Are you Daniel Negreanu?

– No.

-Are you kidding? You look exactly like him.

After these words, the guy simply left.
"This happens to me all the time too 😂," admitted Daniel.
At the end of September, regulars of expensive PLO announced a boycott of GG.
A similar campaign carried out by NLHE specialists in the spring ended in relative success. We covered those events in detail.
So far there have been no changes, sometimes a couple of tables gather, but mostly the lobby is empty. Negotiations with the players, as during the first boycott, are carried out by Elky.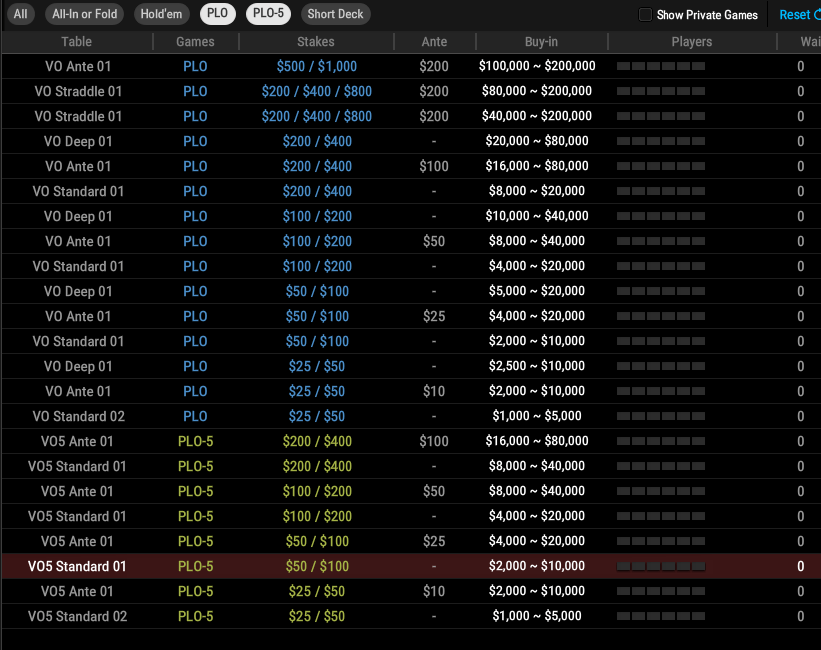 David Lappin discovered that players who qualify for the Bahamas World Series online will receive free accommodation and dining in addition to their ticket. Only the cost of these "free" lunches will be deducted from the tournament prize fund.