All-in or Fold (Omaha only) tables at GGPoker feature a new All-In Fortune jackpot.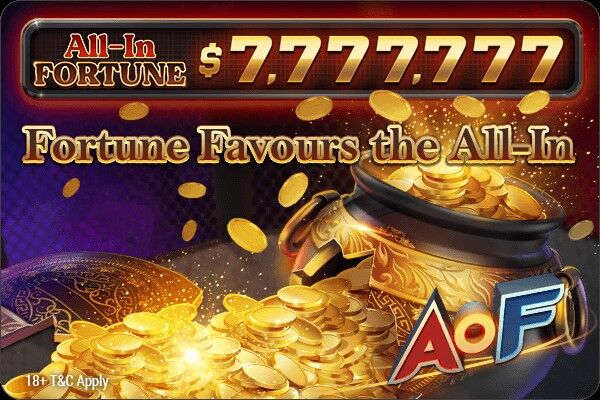 A chance to win appears every time a player goes all-in. You don't have to win the hand.
The fund is replenished with contributions from player buy-ins. The biggest jackpot is called Mega Fortune: the payout depends on the limit, and the maximum prize is $6,000.
Limits
Commission
Mega Fortune Jackpot
 
$5/$10
$0.3
$6,000
 
$2/$4
$0.12
$2,400
$1/$2
$0.06
$1,200
$0.5/$1
$0.03
$600
$0.2/$0.4
$0.01
$200
$0.1/$0.2
$0.007
$140
You can follow the current jackpot size and the latest winners right at the table (by clicking on the All-In Fortune icon) or in PokerCraft.