After a 4-year break, Gus Hansen arrived in Las Vegas. He got off the plane and went straight to Bobby's Room.
The arrival of the Dane made Scott Seiver very happy:
The rumors are true, it is in fact A Great Summer.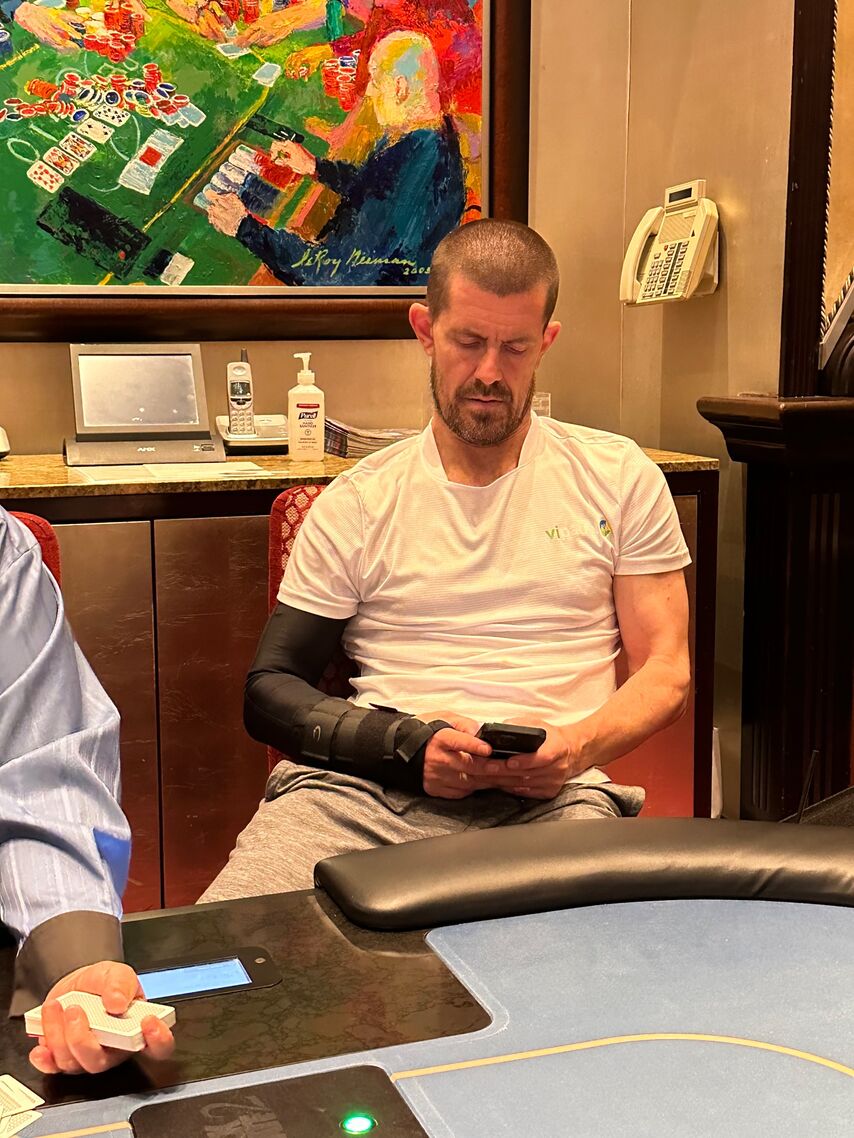 – Playing heads-up with an unknown opponent. He went to the toilet, – the other day Gus posted a short video on his Instagram. – You can see for yourself, his stack is slightly larger than mine. But I still have a few white chips, so I'm ready to rock and roll.
https://www.instagram.com/p/Cs-rYZxLmBt/?hl=en
Gus met Phil Ivey and Patrik Antonius in Bobby's room this morning.
– Look at this team, – Patrick posted a story on Instagram. – 7:25 am. What year is it today? 2023?
For some reason, Gus has a cast on his hand.
In our review of the Million Dollar Game, we talked about a hand in which Rampage bluffed with A7 against his opponent with QQ.
Max Silver recalled the famous hand between Joseph Cheong and Jonathan Duhamel, who had exactly the same hands.
– What's the secret? – Max does not understand the love of Asian players for this hand.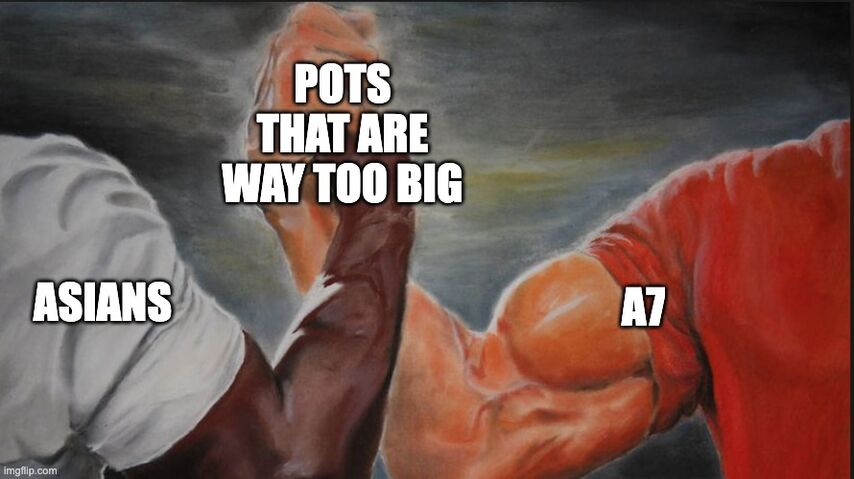 "But ... I lost then," Joseph reminded.
Memories can be refreshed in the PokerGO video.
In the same video, there is a similarly famous hand between Duhamel and Matt Affleck.
– Getting tortured – the organizers of the WSOP did not let Matt forget about the hand. – showing the 2010 Main Event on loop in the tournament room. How about changing up the content! It's like an episode of 1899 every time it plays. Feel I should be able to make the board pair this time….
Scott Seiver echoed the general dissatisfaction with the first broadcasts from the Million Dollar Game:
Another day of a ton of people tuning into a boring stream game while in Bobby's room there were almost two separate fistfights. Be the change you want to see in the world.
– Have you been invited to Hustler yourself? commentators asked.
We play bigger.
Scott calculated that he played 87 hours at the tables in the first week of the World Series:
Tracked my hours and was only at the tables for 87 hours these 7 days. It'll pick up in the weeks to come. Hear Hellmuth couldn't play his best event because he played TWO days though!
There was a $25,000 heads-up tournament. A few hours before the start, Hellmuth withdrew:
The WSOP brings interesting decisions for me. I am one of the FAVS in today's $25,000 "Heads Up" tourney, but I skipped it anyway. Why? Because I am super tired after two grueling days of poker. To me, the WSOP is a marathon, not a sprint. I will take the day off today, and take 1/2 of the day off on Saturday, then play the $10,000 "Dealers Choice" tourney.
In the absence of the formidable Hellmuth, the $25,000 tournament was won by Chanracy Khun of Canada.
He defeated Doug Polk in the finals. In the key hand, Khun called Doug's bluff for his whole stack with third pair.
"First tweet in a couple years but a good time to be back. Ran well and made good hands at the right time," Chanracy wrote after winning. – Thanks everyone that came to watch (even those who rooted against me) Can't really blame them since it's vs Doug Polk. Gg man, might not be our last match!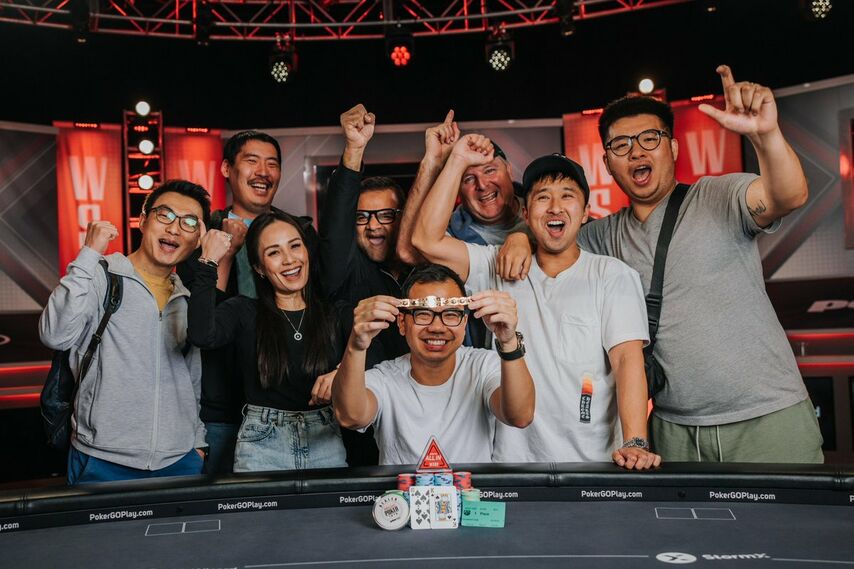 The tournament gave a lot of big duels, a detailed review will be published on the main page in the coming days. It was in this tournament that Phil Ivey made his debut in the series, though unsuccessfully. In the first round, he lost to the legendary John Smith.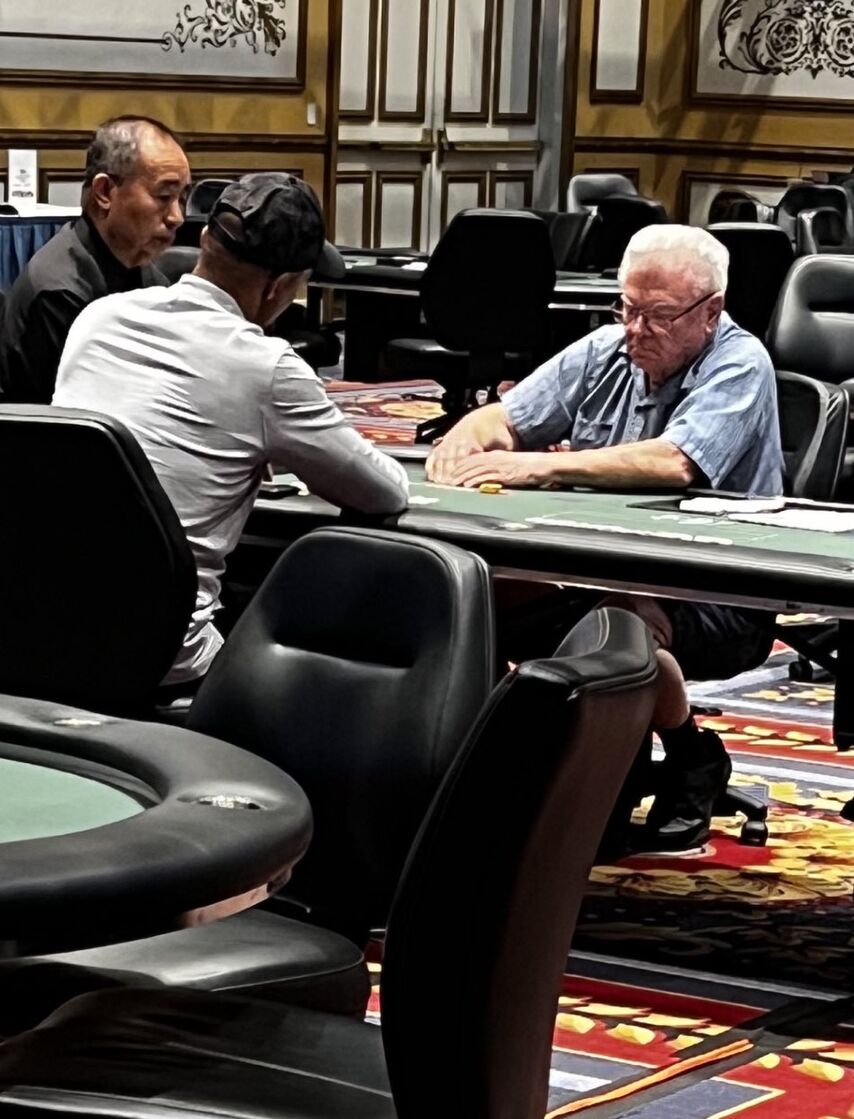 "And water is wet," Mike McDonald was not surprised at this outcome.
John beats Phil for the second year in a row, however, he himself did not hit the money either, losing in the second round.
Daniel Negreanu was knocked out by top online reg Roberto "DavyJones922" Perez in the second round.
In the $1,000 Mystery Millions tournament, players made 18,188 entries and gave out two $1 million bounties at once.
Both have won little-known mid-stakes regulars. We talked more about the big winners of the event in a previous article.
"Guy at my table pulled the other $1,000,000 bounty chest 😢," Blair Hinkle was upset. "but first words out of his mouth were "everyone at my table gets a thousand!" What a cool gesture. Thanks Patrick Liang!"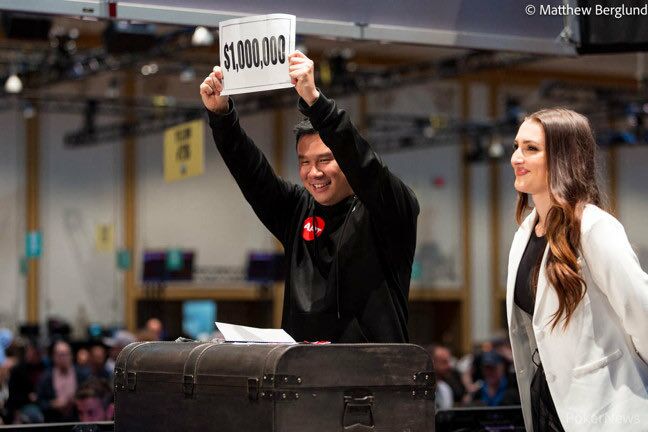 Niall Farrell did not earn a single bounty and left the tournament disappointed:
Well 7 bullets and several hours later I think I can sincerely say that I hope one of the mystery bounty boxes contains syphilis.
The best player of last year's World Series Dan Zack is more focused on what is happening around the casino. The other day, he was very surprised by an advertising poster for a law firm: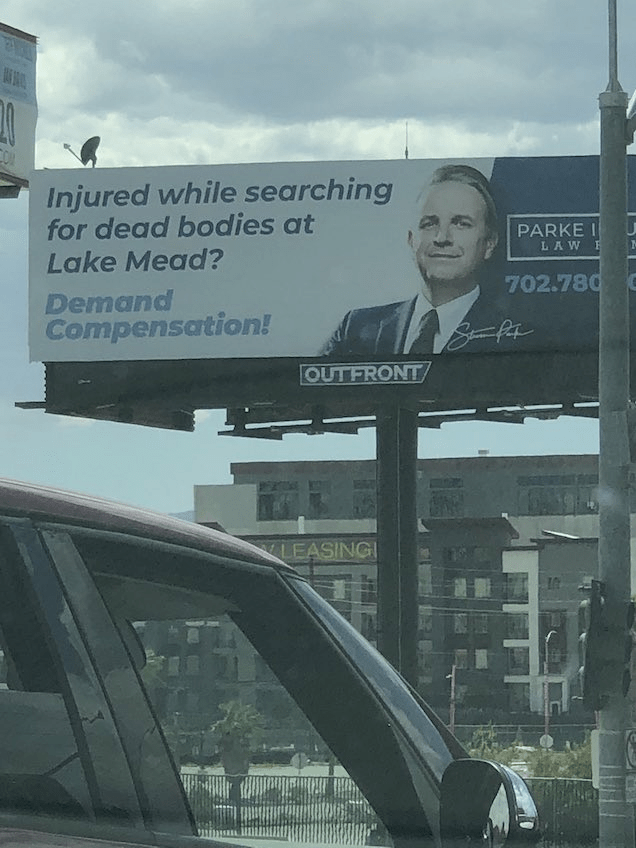 "Injured looking for bodies in Lake Mead?" Claim compensation!
Chris Moneymaker is celebrating the 20th anniversary of his Main Event victory this year, but hasn't made it to Las Vegas yet.
"My summer is better than yours," Chris is sure.
Nick Schulman won his 4th bracelet in the $1,500 Stud event.
I love stud, it's my favorite game. And it always seemed that the best too. I grew up playing it.
In his championship photo, Nick paid tribute to the old-school players.
Marley Spragg shared her worldly wisdom:
Studying poker is like 5th grade. You ain't gonna use any of that shit in real life.
Vadim Shlez won the $1,500 LHE tournament.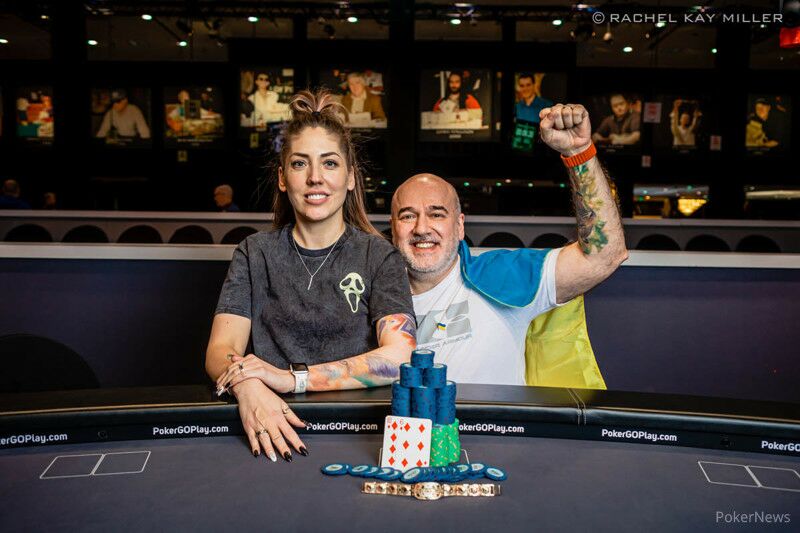 Greg Jennings met people at the table with diametrically opposite fates:
Wsop 600. Nice guy to my immediate right is a retired physician, trained at yale, nice guy to my immediate left is 60, released from prison 10 yrs ago for trafficking cocaine. Love tourney poker!
Phil Hellmuth and Dan Cates will join forces in the tag team tournament.
"I'll dress up as Pikachu," Helmuth said. "And Jungleman is his best friend. Who is Pikachu's best friend?"

During the Hustler casino stream, a situation arose several times when players saw each other's cards. In one of these hands, Doug Polk immediately informed his opponent about this. Tom Dwan recalled a case where this led to unexpected consequences.
– Most of the time in such a situation I would remain silent, but Doug did everything right. There was a famous hand between Phil Ivey and John Juanda in a 2-7 triple draw. Ivey said, "I saw your hand, do you want to split the pot?" Phil had a jack or queen, that is, a hand that is usually thrown away. And Juanda has a street, and he was very offended, called Phil a scammer and didn't talk to him at all for 10 years. This was back in the days of Full Tilt, they were both co-owners. So if you've exposed your cards, maybe you should play the rest of the hand a little more carefully.
For Mike Gorodinsky, the World Series did not start well:
Went to Bellagio today to access my box and my key was stuck/not opening it. They wind up having to drill it and when they lift the box out, it's empty. Extremely fucked up situation. If anyone has any insight on best steps/who to contact from here, please reach out.
"No news from the Bellagio yet," Mike wrote a day later. I hope this is just a misunderstanding that will be resolved in the coming days.
Four days have passed since then, but Mike remains silent. He did not disclose the exact amount of losses, but it can be assumed that it is rather big. Gorodinsky regularly plays high-stakes cash and all the most expensive tournaments of the World Series.