Erik Persson got tired of advertising other people's streams and decided to organize his own. The choice of the gambling tycoon fell on one of the oldest poker shows – Live at the Bike. Its creator Bart Hanson was undeniably ahead of his time with this idea. Live at the Bike is now rebranded as Big Bet Poker LIVE.
The main feature of the show is that players are not allowed to play with VPIP below 35%. With each change of dealer, the countdown starts again. Players who violate the rule are subject to a $200 penalty for the entire round. The star of the first issues was the Indian millionaire and star of the Triton series Santosh Suvarna, who was clearly not threatened by these fines. His VPIP did not drop below 60%, and he finished both sessions with a confident win.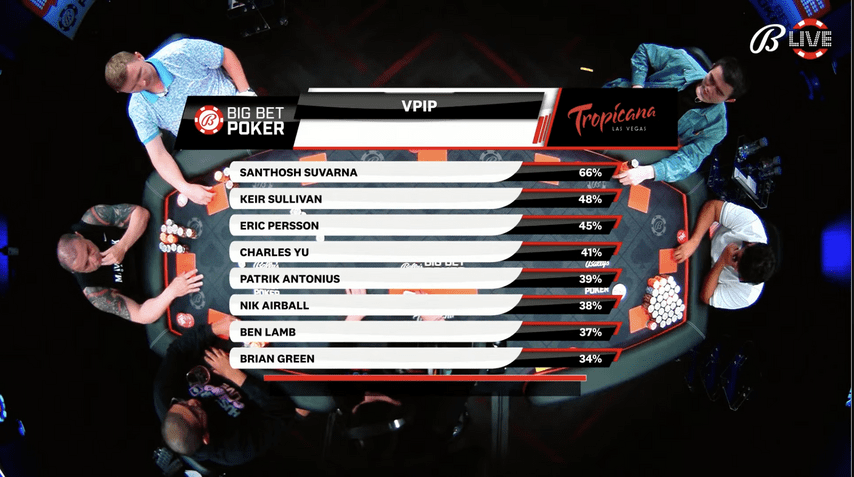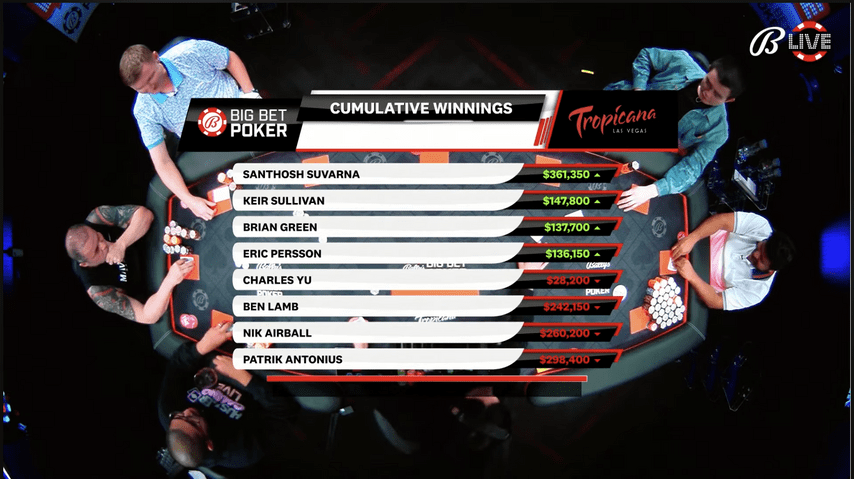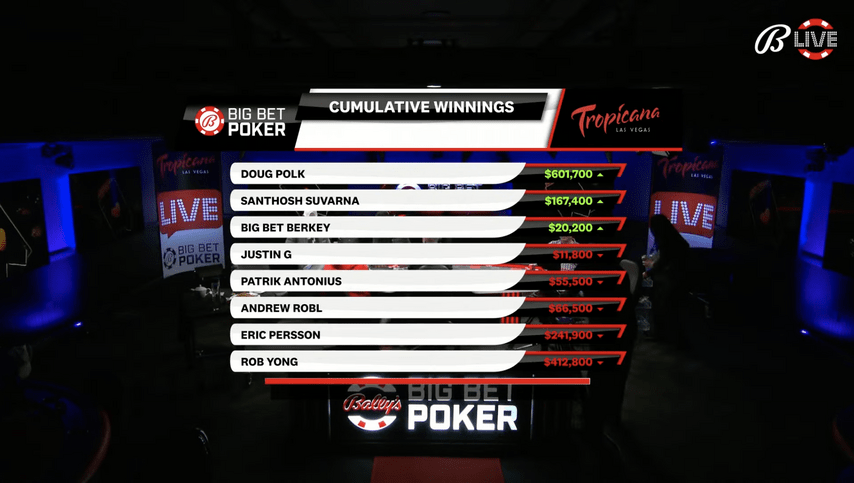 Doug Polk and Andrew Robl played the biggest pot of the first week.
All episodes are available on the show channel.
It's been over a year since Alex Foxen accused Jake Schindler and Ali Imsirovic of cheating.
All this time, the suspects did not comment on the accusations, while Schindler continued to quietly play expensive WSOP tournaments (they were banned from all other significant series). Ali turned out to be more modest, and this year he played only online. True, it is not known how many accounts he used there. Last week, Ali broke his silence and released a half-hour video ... on his wife's channel. As Beriuzy wittily noted – here he still could not resist multi-accounting.
Phil Galfond considered it necessary to speak separately. We have also already translated its text.
Tim Cramer posted a list received from an "anonymous and reliable source" of alleged accounts that Ali used on GGPoker.
Commentators hurried to combine all nicknames into one group.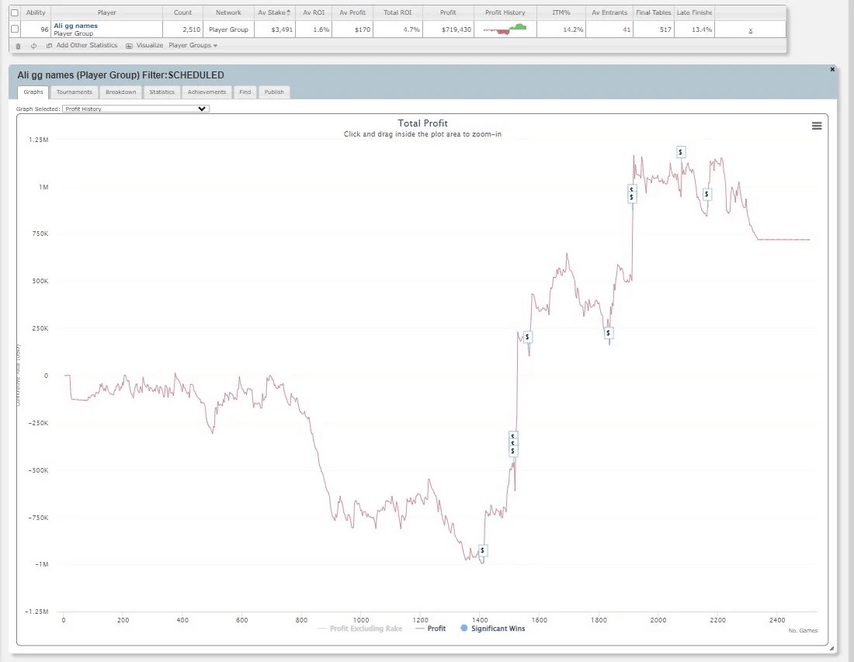 True, it turned out that this list had nothing to do with reality since the list showed nicknames of well-known regulars – Mike Addamo, Sergi Reishak, Nick Petrangelo, Elio Fox, and others.
Chris Brewer won the NL Championship 2-7 with one bullet.
"Doubly nice," Chris celebrated the second bracelet.
He played the final table in the same shirt as the $250k tournament he won.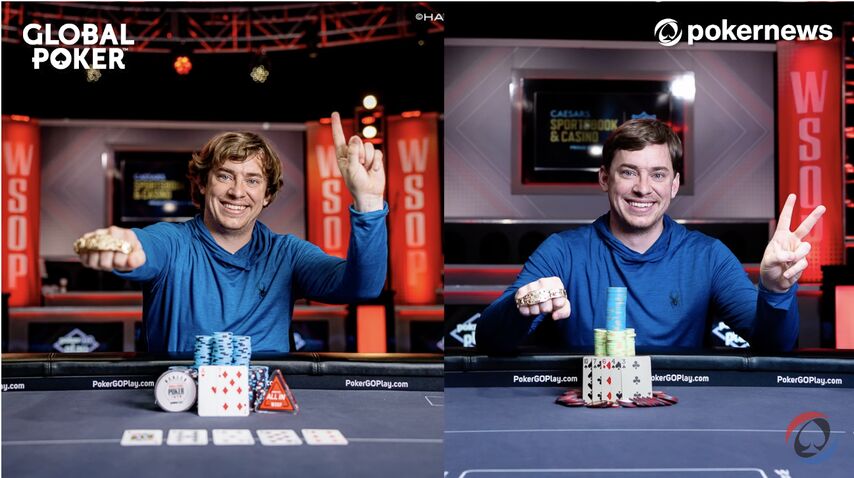 Are you superstitious? – asked him after the victory. – Will you take it off until the end of the series?
– I will wear it to the final tables.
Everyone knows you as a Hold'em specialist. What experience do you have in 2-7?
– Not very big, played a little online. I'm not even sure that I played this tournament with a plus. But I have very good friends – Scott Seiver, Dan Zack, Johannes Becker, and Chris Vitch – they answer any of my questions, even the most stupid ones. In the end, I didn't stress much. The cards seemed to decide for themselves: "Chris, today you will win a bracelet."
2nd place in this tournament went to Alex Livingston, for whom this is already the second runner-up in a $10k in a week.

In the HORSE championship, he was beaten by Mike Gorodinsky, who won the third bracelet in his career. He also did not overestimate the role of skill in his victory:
– It was easy, the cards did everything themselves. I didn't even have to think much during the hands. At first, it worked out well, and then the stacks became such that they left no room to maneuver for the opponents.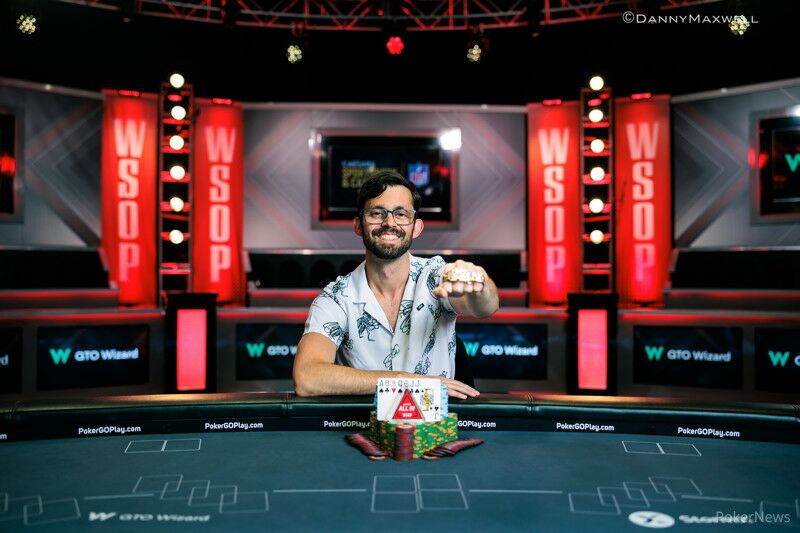 Mike was asked about the situation with his safe deposit box at Bellagio.
I'm still waiting for an "official" answer. Although the security service had already checked everything and established that only I had access to the cell. So for now, compensation looks unlikely, but I continue to believe and hope for a dialogue with the management of MGM.
Jeremy Ausmus is fed up with the offer to exchange shares in the main tournament. He answers everything with a categorical refusal:

People, the heater is real and will continue. Let's not waste each others time.
Ausmus won his 6th bracelet online:
– Pretty surreal last few days at the Wsop! I got a 5th and a 4th in big events but was finally able to close one out in the $3k online high roller for $360k and bracelet #6! Thanks so much for all the gls, lfg's, and good vibes in general that have been sent my way!! 🙏🏼
Dan Zack offered everyone a bet on the main tournament:
Gonna offer the Chris Brewer bet this year: you pick 50-100 players for the main event and if they cash for 1.5x their total buyins you win. Even money bet.
"Lol, the interest has already exceeded all my expectations," Dan wrote after only 40 minutes. – It seems that I sold everything I wanted 👀 maybe I'm an idiot 😂
In 2021, Brewer lost this bet with a bang, 144 players, who were chosen by his opponents, earned $9,832,700 in the main with a total ROI of 680%. True, among them was the winner Koray Aldemir.
"I don't know what conclusions can be drawn from this," Brewer wrote at the time. – Obviously, the probability of such a result does not exceed 5-10%. But it seems like I'll always lose bets like this because someone who's drafted is bound to get very far.
Dan Smith also made a similar bet:
– Contact me if we know each other and you are willing to bet $10k-80k.
"Everything is taken," Dan wrote a few hours later. "Looks like I chose the wrong side, as usual.
Dietrich Fast is not happy with the work of dealers on this series:
I think the quality of dealers is lower than before. Thats basically an indirect rake increase. Less hands per hour/bigger cut for wsop. 11% in a hyper turbo. Raking the bounty as well, itis just unbeatable for the majority of the field. There is only one winner. WSOP. I skip.
Ray Henson really surprised Patrick Leonard:
Lodden thinks "how many people have been murdered at the poker table in history" I take the under on 422. Ray Henson is the brain and says 3 MILLION. I can't breathe.
"To be fair, I asked you for a minute to think," Ray tried to justify himself. "But you demanded an immediate response. And I thought I should say how many people actually died. In the Wild West, people were constantly killed. Come to Texas and see for yourself how crazy it is. One poker room in Houston has been shot 17 times over the past two years.
"Poker was invented in the 1800s," the comments reminded. – 81,267 days have passed since that time. That is, a minimum of 12.3 people should be killed at the poker table every day.
"That's the second worst answer in the history of this game," Chad Eveslage suggested. – The worst was when Joe McKeehen said that there were only 87,000 snakes on our planet.
Jason Mercier came to the World Series for the $50,000 Players Championship. He missed the money in it, but a couple of days later he won the $1,500 NL 2-7 tournament with one bullet. In heads-up, he beat Mike Watson, for whom it was also one of the first tournaments of the series.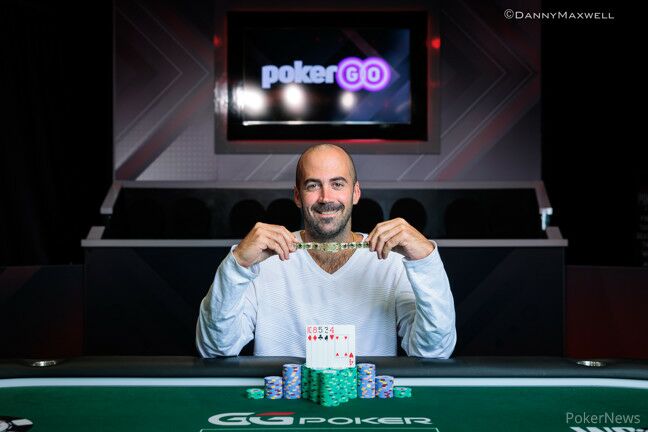 "Mike and I have already been in the top three of major tournaments four times," Jason recalled after the victory. And every time I beat him. Prior to that, he twice took 2nd place and once was 3rd. In 2016, I beat him heads-up for a bracelet in a $10k tournament in this same game. The effect of déja vu was definitely there. Before heads-up, I was a little worried that this time he would finally beat me. But I felt like it was easy enough to win.
Phil Hellmuth won the 17th bracelet in his strongest discipline, the NLHE super turbo. The victory earned him $803,818.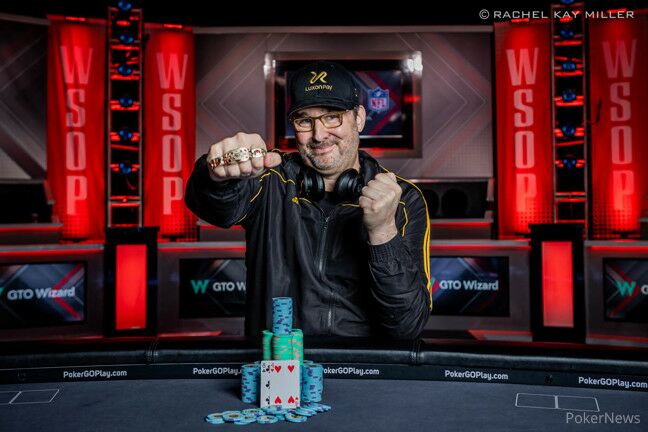 Phil went into the money with two big blinds, and at 15,000/30,000 he had 60,000 left. But later on, he showed a very confident all-in play, and eliminated Phil Ivey in 6th place.
Hellmuth gives all his bracelets (except the very first one) to relatives and friends. The 17th will go to billionaire David Sacks.
On the same day, the Horseshoe hosted an evening in memory of Doyle Brunson, at which Phil Hellmuth and Daniel Negreanu performed from the stage.
"I wanted to say something nice about today's speakers," Todd Brunson greeted the guests. – "But then I remembered that Daniel knocked me out of the last two tournaments. Show some compassion... But I'm not angry, Kidpoker. By the way, I don't understand why you still call yourself that? You are almost the same age as my father was."

"And now you, Phil Hellmuth," Brunson Jr. continued. "You just couldn't accept the fact that this day was all about Doyle. I don't want to call you an egomaniac, but how else can I explain that you just took and won a bracelet three hours before the start of the ceremony."
Gabe Kaplan's speech was greeted with laughter and applause:
"In 1981, Doyle and I made a bet. We studied the lineups of the participants in the Main Event, there were 25 guys from Texas and about 15 Jews. "Doyle, we bet $100," I suggested, "you for every Texan, and I'll take every Jew. If someone from Texas wins, you take the money, if it's a Jew, I win." "Easy," he agreed. Heads-up came Stu Ungar and Perry Green, both Jews. "You Jews don't even let yourselves get sick properly," Doyle complained when he came to pay.

And when we first met, he had just released his first Super System book: "Gabe, I saw you on TV. Here is my new book, I sell it for $100, but I give it to you as a token of our beginning friendship. I thanked him, and over the next 40 years, this $100 gift cost me $35 million."
A couple of days before Hellmuth's victory, Chance Kornuth posted a poll on Twitter:
Will anyone catch Phil Hellmuth 's bracelet record? If so who you got and what year?
The most popular answers are Shaun Deeb and Benny Glaser in the 40s.
Among the players, lively discussions always raise the question of which starting day sits in the main tournament.
Daniel Negreanu played Day 1C, finished with 26,000 chips, and probably regretted his decision :
Won't say who, but it's a superstar top player who said to me today they would rather play 1D because it's likely 10 handed and they have a better chance of the seat being filled by a bad player This thought has never crossed my mind but it might actually be genius.
The weakness of the fields in the main is another eternal poker debate.
"The average WSOP player is worth 0.93 per dollar," says Doug Polk . Think about that as you considering buying at these absurd markups. One last note, I dont blame the sellers. They should sell to the highest bidder. Buyers should do their own due diligence. But most of these markups are -EV
– Are you saying that my purchase for 4.4 from Josh Arieh was not the most successful? Jason Mo said.
"Consider yourself doing a good deed," Josh encouraged him. "I have to feed the children, and soon I will have to spend a decent amount on a wedding.
On Day 1, Arieh tripled his starting stack to 180,000 chips.
– And what number would you give for a share from yourself? Polk was asked in the comments.
– It's hard to say, a lot of famous players get additional EV. Stars are more likely to play poorly. 2.0? 2.5? I don't know myself. But I think I'm in the top 100 by EV.
Originally, Max Silver approached the purchase of buying shares, he focused on the sellers:
Buying WSOP main event action, any markup you quote you must be willing to buy 5% from me at .1 less, ie you want to sell me the main at 1.5, i say no and force you to buy 5% at 1.4
– I do not plan to sell, but, let's say, I would call 1.6. What would you say? asked Bryce Yockey.
– I would buy it.
– 2.4 – Dietrich Fast offered his number.
"Buy 5% for 2.3," Max replied.
– It's gone.