In November, a Formula 1 round will be held in Las Vegas. The cost of individual tickets from resellers reaches $500k.
"I would sorta expect there to be a lot of overlap between the people who recreationally play 100k+ poker tournaments and the people who would go to this," says Ike Haxton. "But I actually can't imagine anyone I know doing it. I think this is other kind of whale I'm not familiar with. Who are they?
Girafganger takes his streams very seriously:
– I'm preparing for a 4-day marathon. Come today and every next day at 7 PM.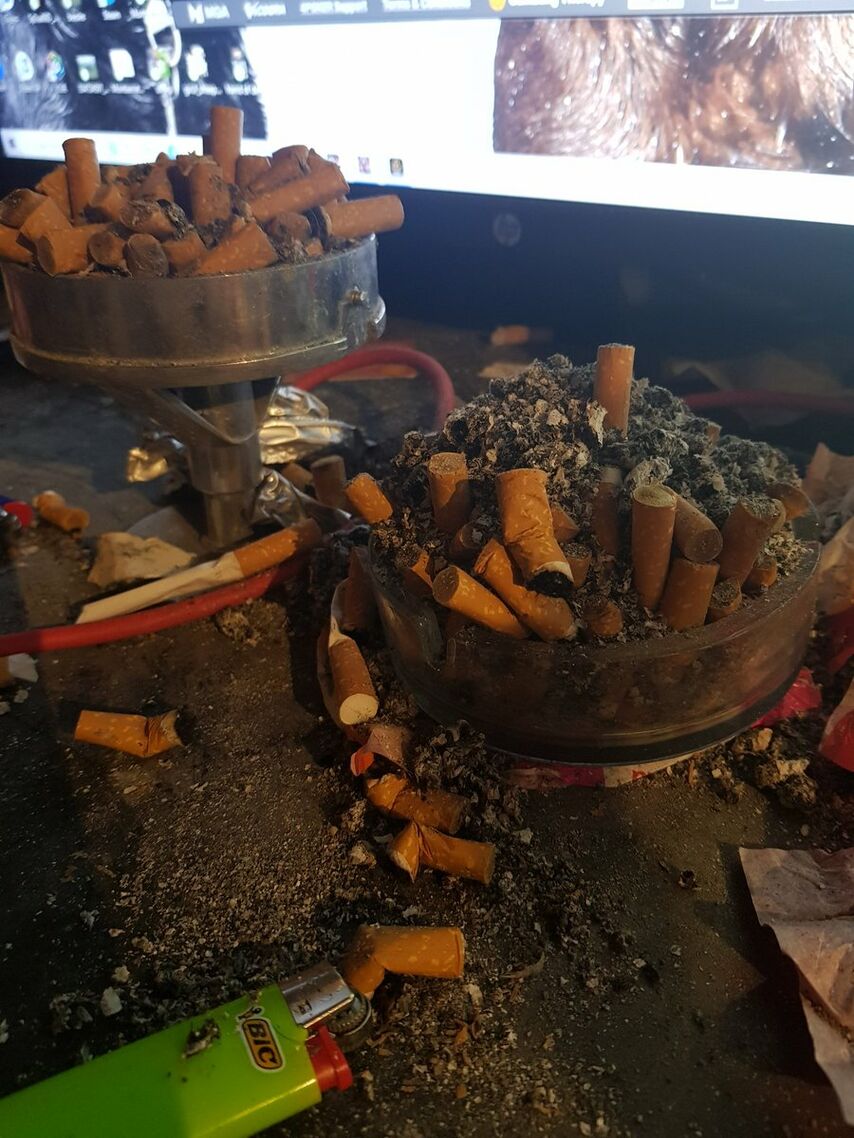 On one of the recent streams, Bert habitually took a long drag and gave the audience a lecture on the topic that kings should not be thrown away preflop under any circumstances: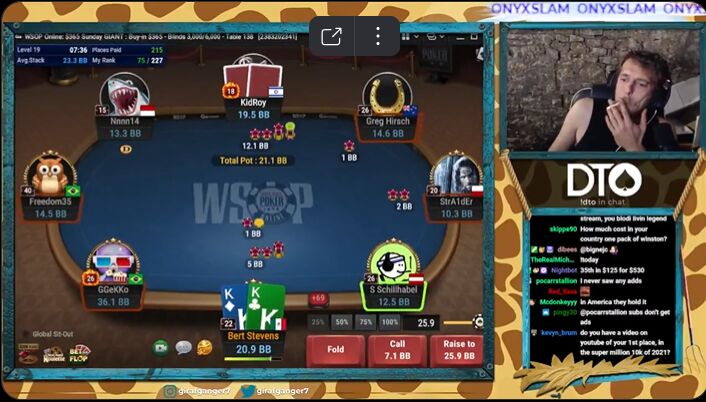 – Look, this *** directly says that he has aces. What else could he have here? That's the difference between me and Malakastyle. The fact that he has aces is an obvious fact to me, but I don't care. I'm not going to throw away kings. Never!
The opponent actually showed his aces and knocked Bert out of the tournament.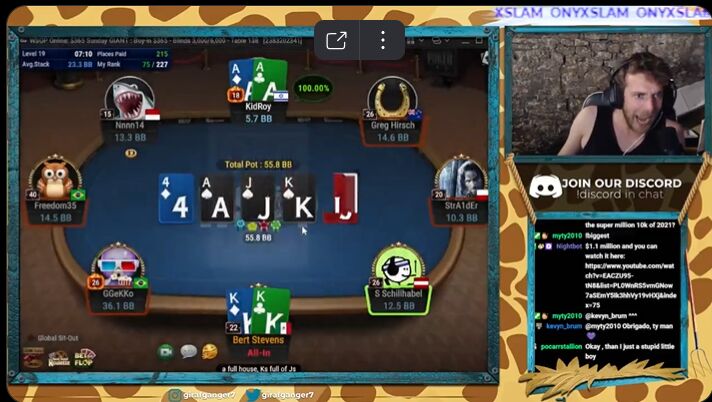 – I call and lose. Real men are not afraid to lose with kings against aces. Even on the money bubble. Is everyone clear? Remember this important lesson. We don't throw away kings like Malakastyle. We got dealt kings to aces and lost calmly. So this is fate.
"You should take a couple of lessons on folding kings, friend," Juan Pardo couldn't pass by.
– NEVER!
– Haha, I love you and your streams 🧙‍♀️❤️
Pardo folded the kings in a famous hand in the last series of Trtiton.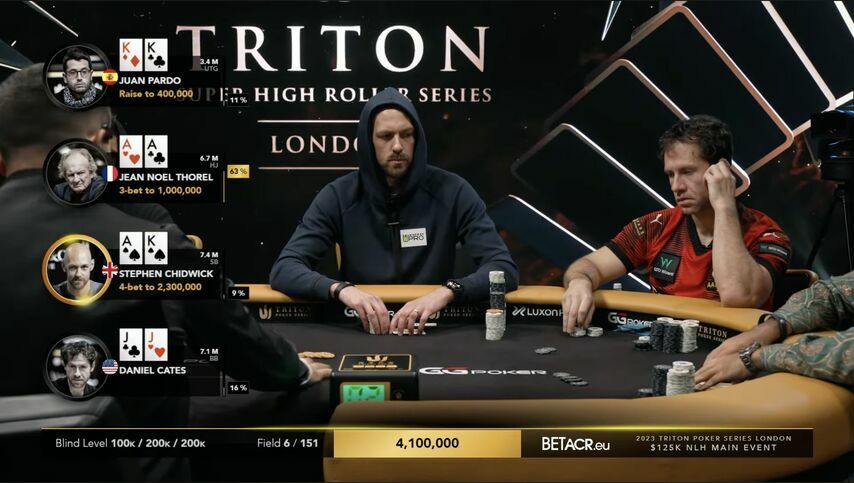 Rampage decided to abandon the Sunday grind:
"I could have an extra house if I never touched a computer on Sundays." I hope I played my last session on 09/10/2023. 41 bullets fired, spent $26,331 on buy-ins, cashed five times, won $7,067. Net result: sadness.
In early September, the SharkScope website announced that the GG network had banned them from publishing the data of their players.
"They explained this as "concern for the players and safety," says SharkScope in an official statement. – Such actions will affect more than 50,000 players and will only harm security. SharkScope has been helping to fight against unfair gaming for more than 20 years; more than 80 rooms value our contribution. GG, if you want to bring us back, just let us know.
"A terrible decision that will harm the transparency of the room and security," agreed Malakastyle. – I hope Fedor and Daniel will help convey this to management.
The consequences did not take long to arise.
"This is what GG's departure from Sharkscope led to," writes Austrian regular Ghilleyyy. – A bunch of new accounts, everyone is taking their time to get money. Moreover, suspiciously often they succeed in this. I think they said that this was done to protect the players. I hope they return everything as soon as possible.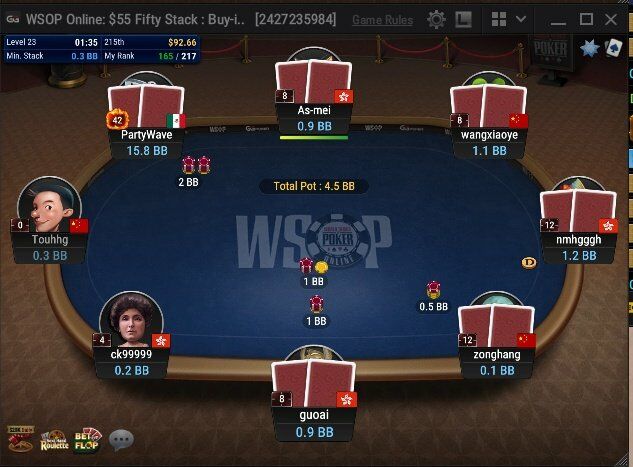 "This is a separate problem, and I have already reported it," answered Fedor Holz.
– What is the connection between Sharkscope and delaying time for the sake of min-cash? – the commentators did not understand.
"All these accounts act in collusion," Ghilley explained. – They register at the same time, then stall for as long as possible and end up in prizes with a suspiciously high frequency.
"They all register at the very last moment to be at the same table," another reader added details. – Then they fold together into the second days. And this is no coincidence. Sharkscope has been helping to find these scammers for years. Now this opportunity is gone. And I don't even remember the many other advantages of this site.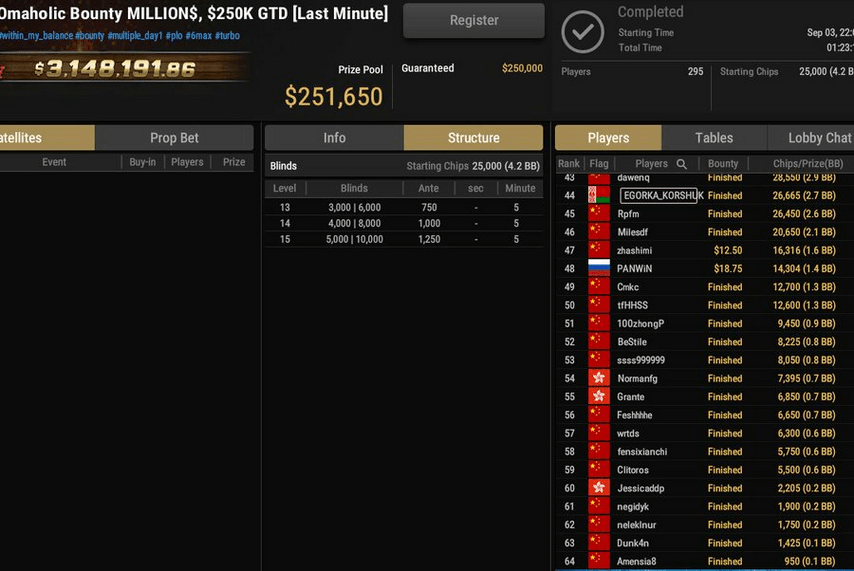 Readers also noted that such accounts manage to play 30-50 tournaments, although the security service should immediately monitor such cases.
Jason Koon commented and promised to take control of the situation.
Landon Tice is back to grinding:
– Started playing ACR Blitz earlier last month. Good streaming content + clean software + many hands. I'll post every 20k hands or so on progress/updates 1st pic graph, 2nd pic stats for all the stat nerds out there. Summary: I think pool is super beatable, time will tell.
So far, the results don't quite match Landon's optimism: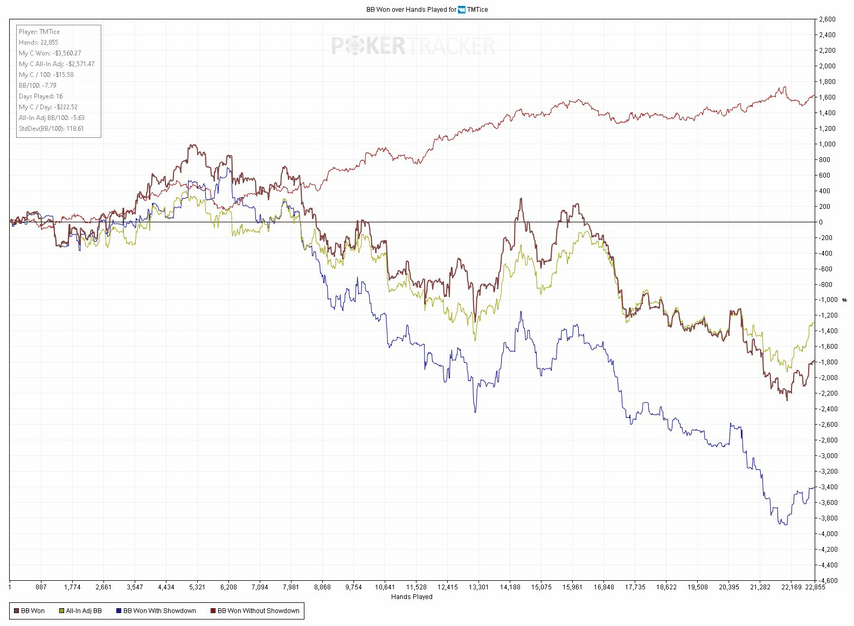 "Dude, the nerds haven't used PT4 for a long time and haven't looked at the "river call efficiency" indicator 😅," George Froggatt came to the rescue.
In October, the film "Bad Money", a new project by the screenwriter of the Hollywood hits "21" and "The Social Network," Ben Mezrich, will be released in wide release. The plot of the film is based on a true story related to the shares of the American video game trading company GameStop.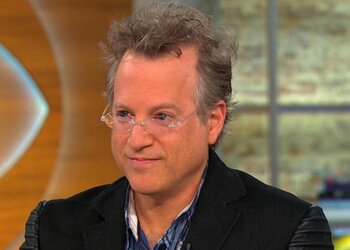 So far, the film has been shown at several private screenings, and critics were delighted.
– The film already has a 90% score on Rotten Tomatoes, and continues to grow! – Ben himself is impressed by the reviews. – I can't wait for everyone to see it!!!
The 11th season of High Stakes Poker is coming to PokerGO.
In one of the last episodes, Jean-Robert Bellande made "the worst fold in the history of the show."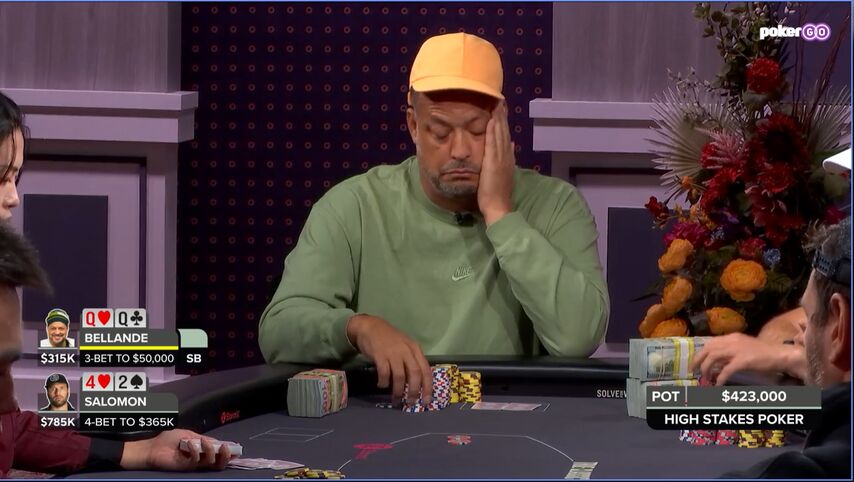 Sergio Aido played AKs against AA and won all three boards.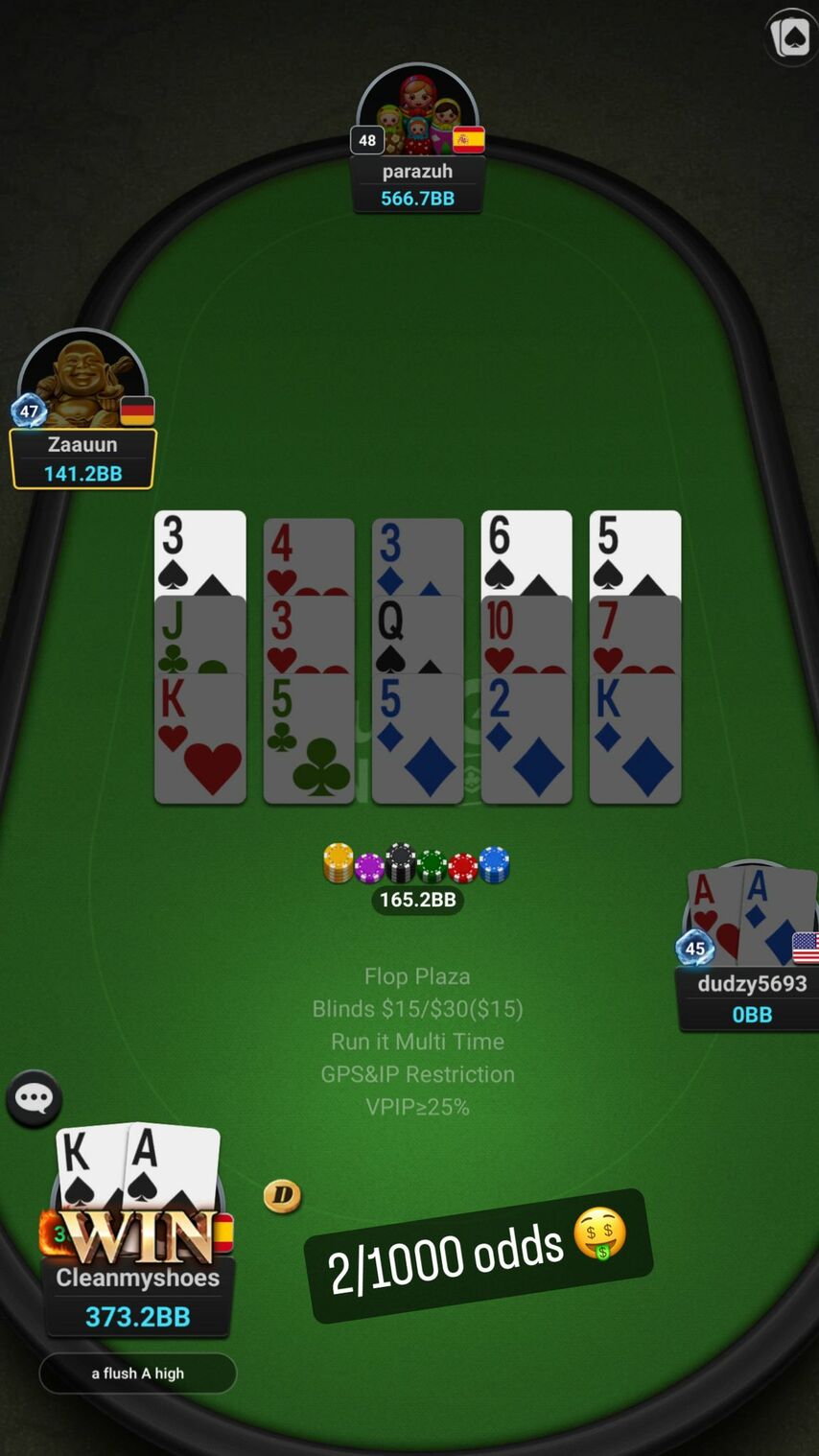 "2/1,000 odds," Sergio signed the screenshot.
– Isn't this the same as 1/500? – Henrik Hekklen clarified.
-You're too smart.
A few years ago, Alexander "AlexKP" Petersen was considered one of the strongest PLO regulars. Lately, he hardly plays online, but sometimes he plays live.
"Great job today," he wrote during the EPT Barcelona. "And I made one of the best calls of my life."

I opened with to €1,500, SB 3-bet (he has about 30k in his stack) €5,000, I called.

Flop , checked.

Turn , SB bet €4,000, I called.

River , SB bet €8,000, I called. He couldn't beat my pair of fives.
Not everyone appreciated the play.
– Stopped reading at "opened with ", wrote one of the readers.
– You can't be biased in PLO, any four-card hands have potential, especially in heads-up pots 🥳
– Call 3-bet with can't be a good play even if you play postflop at Galfond's level," another critic joined the discussion.
– Sure? – Alex answered the question with a question.
Another reader advised Alex to call the paramedics:
– "Opened with " – 🚑
"But I had two spades," Petersen objected.
"But there isn't one on the flop, which means you couldn't make a flush," the commentator made an ironclad argument.
"But I couldn't have known about it preflop."
Postflop master Phil Galfond has released another exciting video:
– First day of the WSOP Main Event. You have on the board is . You bet the river, your opponent declares all-in. Is it possible to fold this full house here?

In today's video, I analyze the brutal cooler that Vanessa Selbst was dealt in the main event.
– Is the video 30 seconds long? – Joe Ingram didn't understand. – The answer is obvious – no.
– It took me 30 seconds to analyze the hand, and then I spent 14 minutes talking about why PLO is better.
Josh Arieh recalled his main flaw:
As a poker player/gambler, what is your biggest leak? And why haven't you fixed it? Mine is NFL. I've been a long time gambler/fantasy player, and I absolutely love the detailed sweat of every play. I know I'm going to lose, but I do my best to keep it affordable….
An anonymous Reddit user accused Hustler regular Wesley Flan, who has a record pot against Dwan, of fraud (https://old.reddit.com/r/poker/comments/168xgx9/exposing_the_conman_wesley_from_hustler_casino/).
"I predicted many months ago that Wesley would turn out to be a fraud," Jason Mo was not surprised by the news. "Man shows up with millions to gamble with and basically no understanding of crypto and y'all thought he was some genius."
– What did he do? – asked for details in the comments.
– Sold my scam token for $250k and promised to return 10x-50x of the investment. Surprisingly, the result was zero.
"He looks like he has a perfect understanding of crypto," noted readers.
Wesley himself denies all the accusations and calls the evidence presented photoshop.