Fedor Holz arranged a poll:
Which poker concept you think you've never really understood?
Among the most popular options were the banal "play plus" and "fold".
Some well-known players tried to come up with more original answers.
Phil Galfond:
Getting mad at the dealer.
"But they dealt the cards," Fedor objected.
Alex Keating:
Why you need to have a balanced range against a guy you will Never see again
Mike McDonald:
Checking flop or turn OOP as the aggressor
– You must have seen the list of players who were invited to the last Triton as amateurs. Chris Hook said. "You don't have to try so hard, you'll be fine anyway."
"But I'm serious."
Nacho Barbero:
– ICM.
Chance Kornuth remembered the times of the poker boom:
In 2007, my buddy asked me what I would do if I woke up and suddenly had $500K in my Poker Stars account. I told him I'd be snap calling customer support figuring out what the hell happened to the rest of it.
"For me, a FullTilt account was a bank account before Black Friday," Vanessa Selbst admitted. – Now I instantly withdraw all amounts over $1k 🤣
Cole South also recalled a story from those times:
In 2006, the World Series of Poker published a complete list of tournament entrants.
The list was quickly killed (it made it easy to see who was winning and losing $$$).
But not before it gave rise to a clever business hack that frustrated many poker pros for over a decade...
He uploaded the list to a domain name registration site and became the owner of all the free ones. And then he put them up for sale at $10k per domain.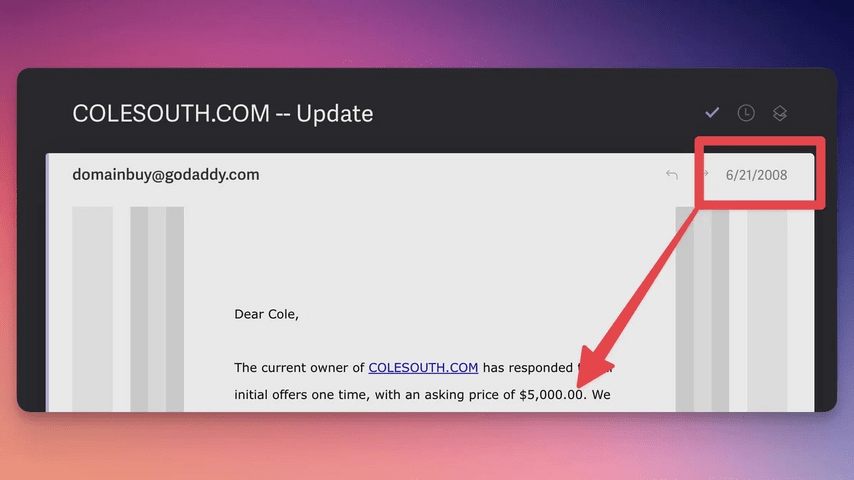 The http://colesouth.com domain and many other sites with the names of famous players fell into their paws.
I used to resell domain names myself, but the feeling that someone took my own name hostage caused irrational annoyance. I really wanted to buy http://colesouth.com, but I still didn't dare to press the "buy now" button and just forget about it.
Ended up haggling with the owner for over 10 years and bought his name back for $1,000.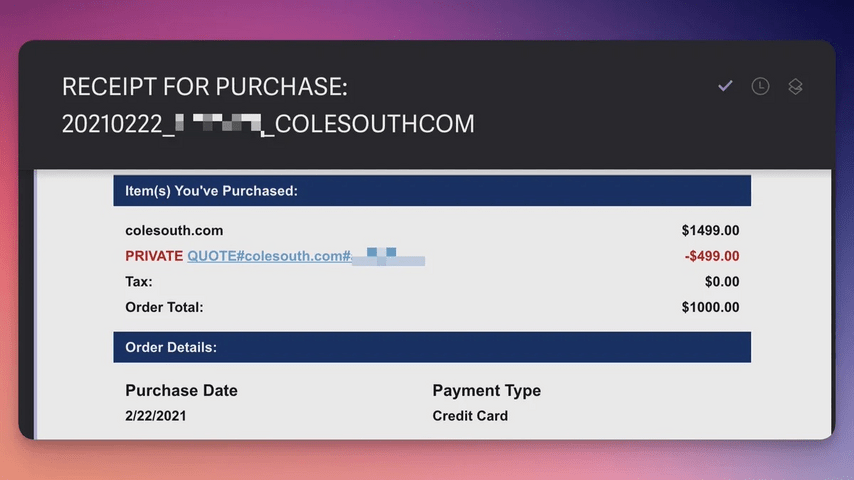 I wonder how much money this person earned on all domains? This whole saga got on my nerves, but I give credit to such a smart and cunning scam 🫡
"I'm sure Full Tilt was behind this," Ike Haxton said. – At some point, all these links were redirected to their site. In 2009, an agent helped me win back my domain from them. By the way, such registration of domains for the purpose of sale is illegal. If you complained to godaddy or threatened the police, most likely they would give it to you for free.
– Unfortunately, this only works with trademarks or when the domain is being used for outright fraud. In court, perhaps, there would have been some minimal chances, but in terms of time and costs it was not worth it. Just complaining to Godaddy wouldn't help at all.
On a wave of memories, Cole spoke about another investment in a domain name, though not so successful:
– Someone paid $101,000 for this expiring crypto domain (with a bunch of backlinks) less than a year ago… Then did nothing with it, failed to pay $9 to renew it, and it's back up at auction [IMAGE]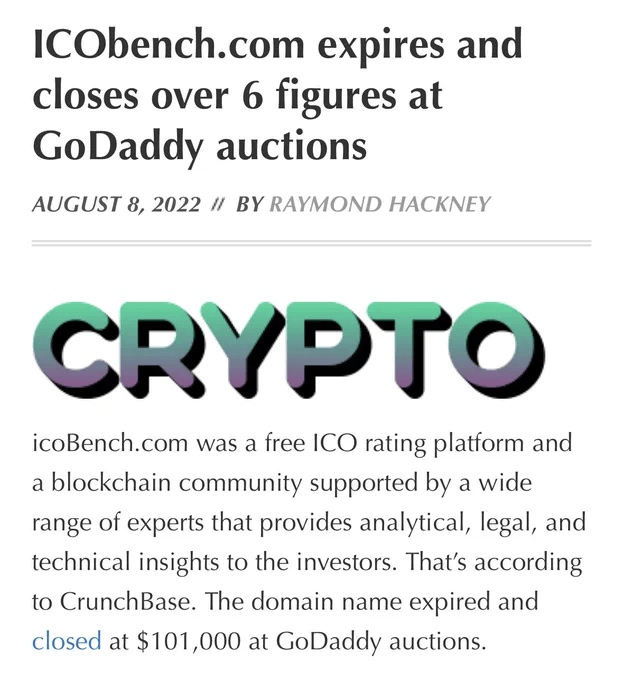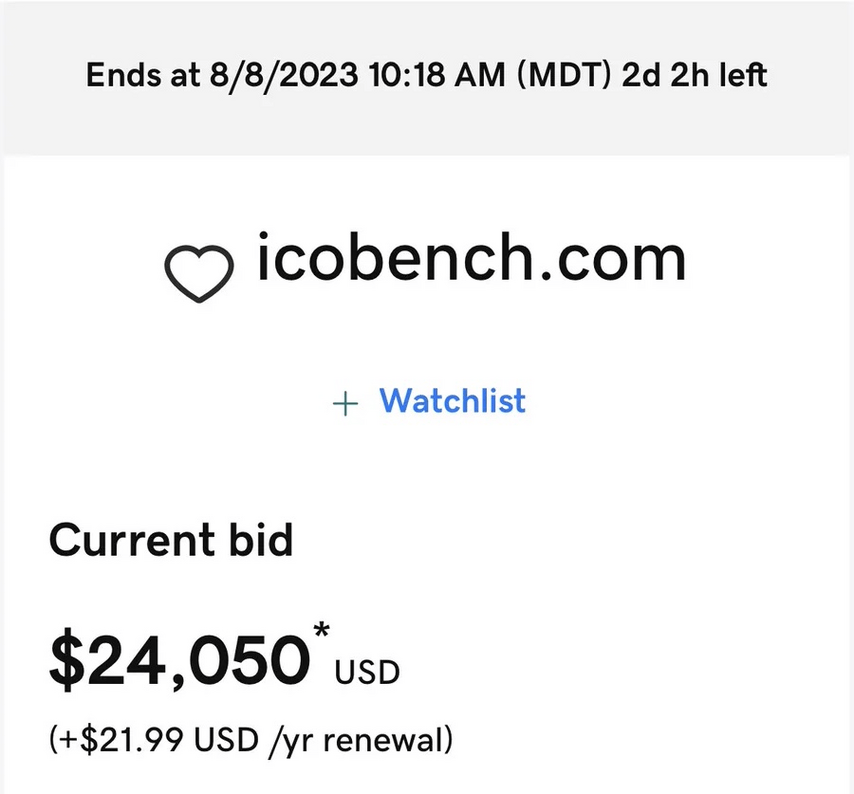 George Froggatt posted some "epic" hands from NL1k:
– Sharing a couple of GG 1k epics from my friend's archives to keep my account relevant
YOU WON'T BELIEVE WHAT THESE CRUSHERS DID NEXT.......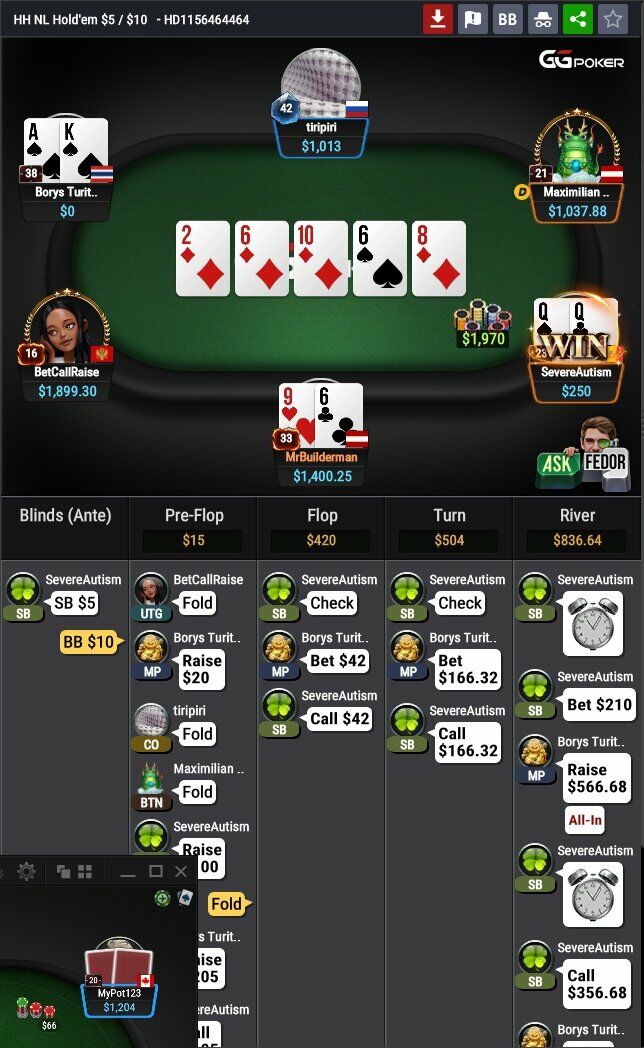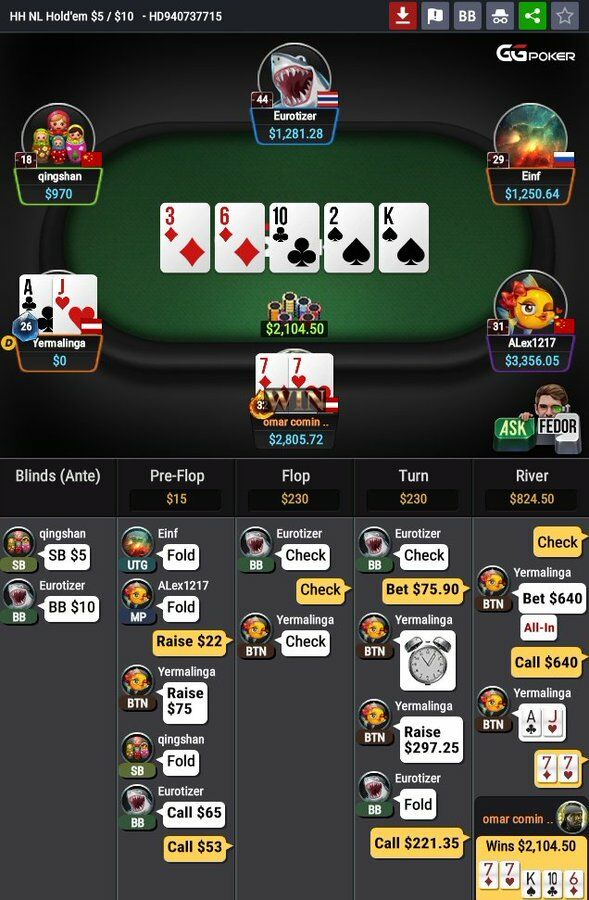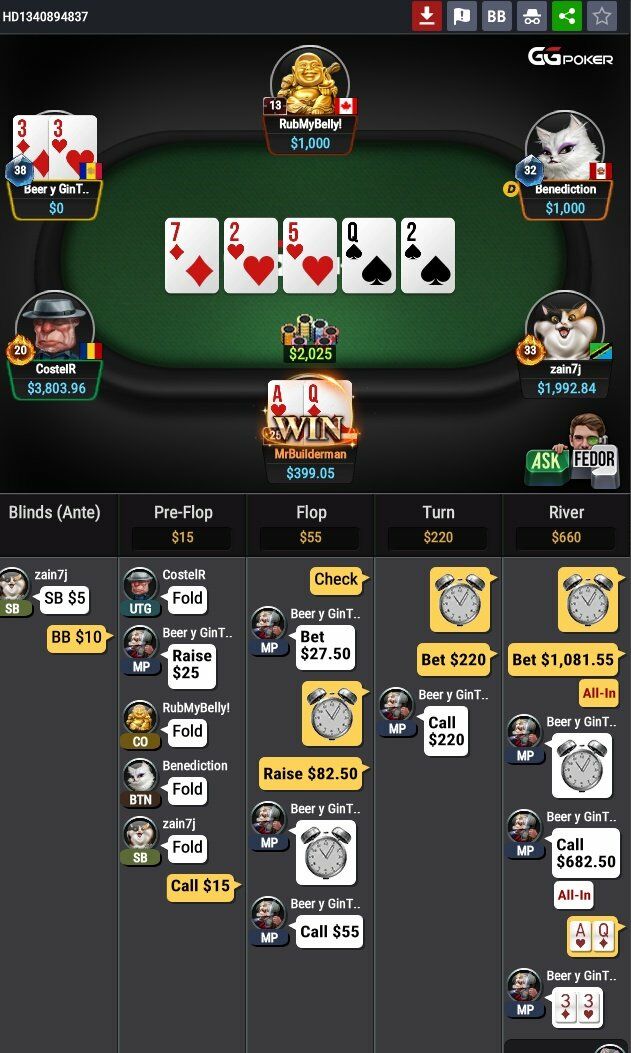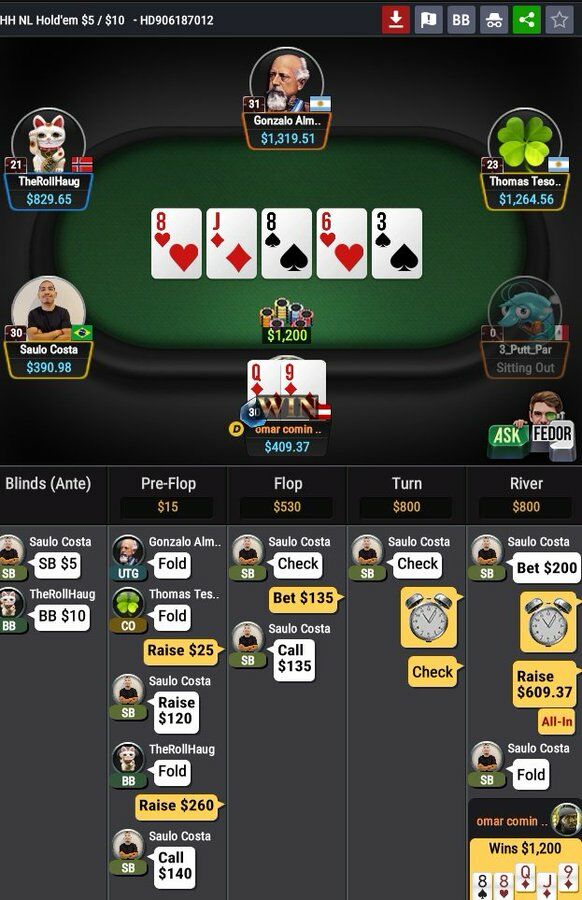 – Hi, George. In your opinion, is it possible to beat NL500-1k on GGPoker without additional rakeback? – someone asked in the comments.
– Once you start playing a normal length of time, you can forget about the additional rakeback, because it will depend on PVI and be deducted from the leaderboards. I don't have it at all, and my friend has 40% – he plays 100k hands a month on NL1k and gets $1-2k.
It is really possible to beat these limits, but with a good selection and tracking of all promos in the client. I have decent results, however, the distance is not very large.

Unfortunately, there are still VIP games on GG, which I can't get past either, and so far I'm only losing there 😅
Players from the Netherlands are thrilled with the trophy for winning the Amsterdam Poker Series Main Event.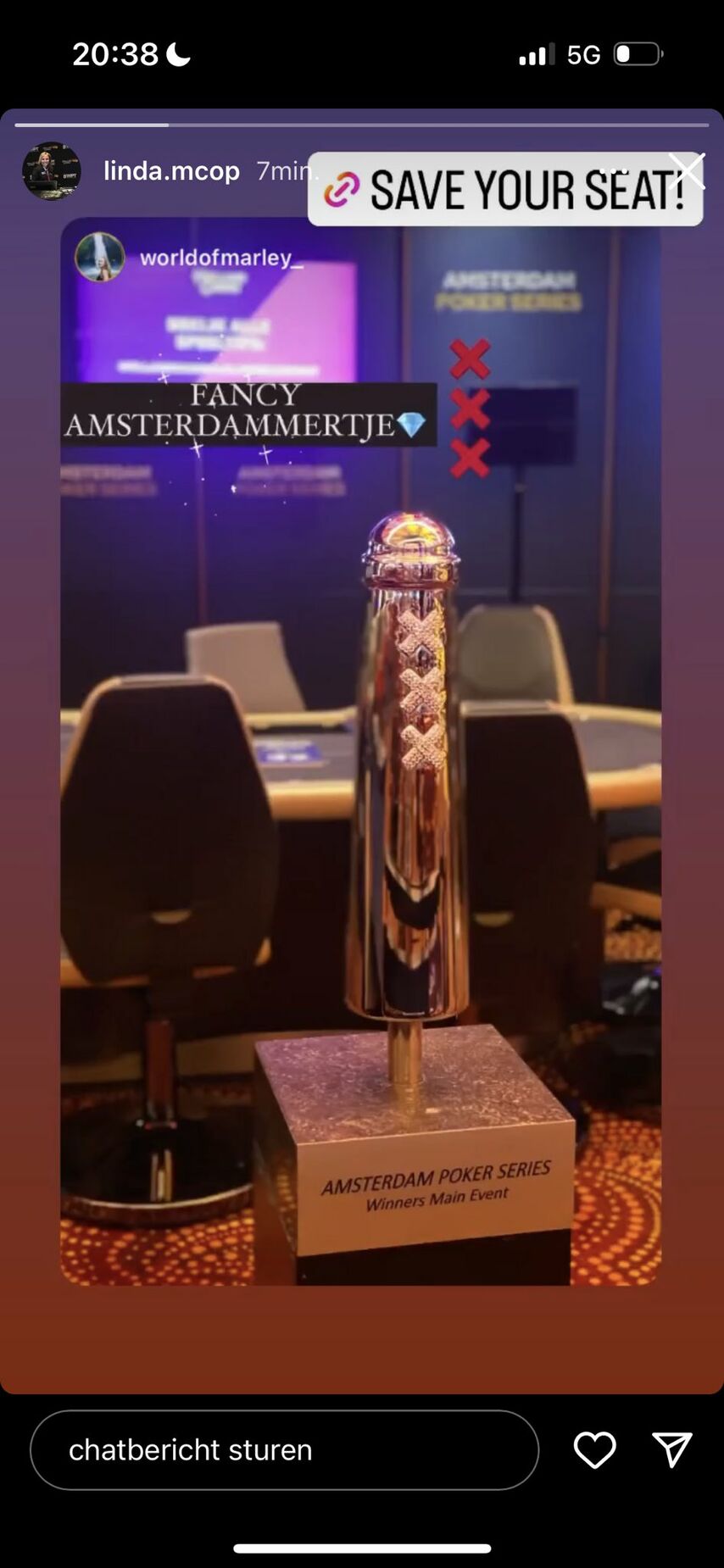 "Finally, a cup has appeared that can really come in handy on the farm," Mark Roovers was delighted .
– I did not plan to play at all, but now I can hardly resist, – agreed Jans Arends.
On one of Hustler's latest live shows, Daniel Cates and Mariano played the pot for $225,000.
On the board Jungleman played all the streets as check-call with , Mariano bet three barrels all-in on the river with .
Mike Matusow didn't like Mariano's play very much:
How can he possibly bet river here? He only beats aq on that river! I mean I'm not results oriented unless he's turning his aces into a bluff with the ace hearts this is an awful river bet! But hey wtf do I know #clearcheck
"He and Jungle were chip dumping," Fedor Holz found a simple explanation.
Daniel Negreanu took Matusow's question seriously. He's sure it wasn't a bluff:
– On the river, shoving is only 2/3 of the pot, he beats AQ, KQ, KK, AJ, KJ, JT. He will bluff with all AKs with one heart. This bet with aces is only bad if he's a nit and Jungle folds all those hands.
– You often pour shit on me and repeat that I am a nit! Matusov replied sarcastically. "Keep playing your tournaments and leave the cash to the big boys. Here *** obvious check! Any reg will say that in deep stacks this is a check, not even close."
– Do you want to bet? – immediately offered Negreanu. "You have money now, and you don't owe me anything anymore. I will gladly take your money again. With AhAx, it's a simple bet. But I warn you right away, you have no chance of winning. For me, it's a freeroll."
– "I'm willing to bet that all the strong players will say that this is a check. And if you do a poll on Twitter, more than 75% will vote for the check," responded Matusow.
– I'm not talking about a poll on Twitter, but about the opinion of top regs. Put everything you can afford. But you can't win.
– Zero chance most regs will choose to bet over check. Are we betting on it? We agree on five players, and I bet at least three will check. You in?
– Buddy, I'll accept any amount you want to lose. Ask Jason Koon, Doug Polk, Andrew Lichtenberger of the FindingEquilibrium blog, and Daniel Cates. I am sure that not three, but all five will support me!
But the matter never came to a bet, almost all respondents quickly noted in the comments.
Lichtenberger wrote a big philosophical post about how old-school regs don't want to progress at all. In the last paragraph, he did answer Daniel's question:
– I can imagine that in the distant past, there were certain players against whom there were only two profitable actions – all-in as a bluff or a value bet with flushes. But we live in a different world and all this does not apply to the hand against Jungle in 2023. 😄
Twitter FindingEQ responded in solver language:
– should be bet here.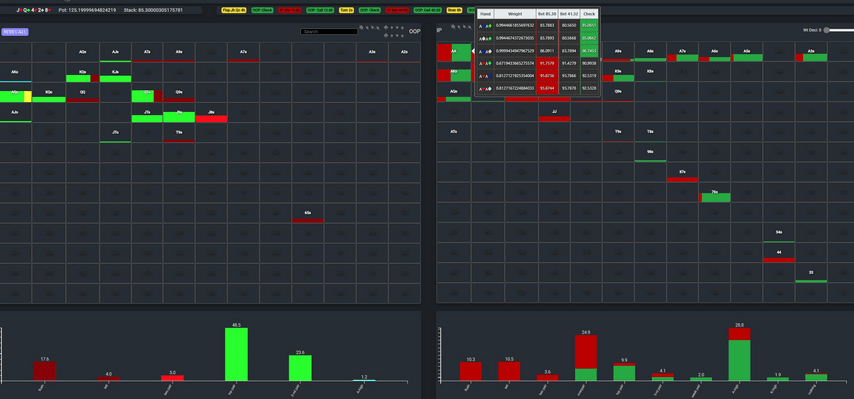 "Checking is a big mistake," Koon said succinctly.
– What would have been different in this hand if you had been in Mariano's place? – asked in the comments.
"The river would have come with a blank."
Doug Polk evaded the answer but promised that he would soon analyze the hand in a new video.
Daniel Cates also did not react in any way, but a little earlier he answered Rob Yong, who also did not pass by:
– It is curious that Jungle chose a passive lane with his monster. Because of this, he had to make the maximum number of decisions on this board. I noticed a long time ago that the best players often want to see all five cards, and players like me tend to quickly put the whole stack in.
"There is no point in raising," Cates explained. – There are almost no check-raises on such a flop.
Patrick Leonard missed the Sunday session for the first time in a long time:
– Have been really ill the last few days and on schedule to miss my first Sunday in forever! Will one table something in the next hour. What should I flick in?
The new conditions turned out to be unusual for Pads:
– It looks like a few more hands are played at one table?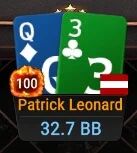 Niall Farrell remained at a loss after one hand:
– Has anyone shoved the btn into two 10bb stacks in the blinds over the last 5 years and gotten 2 folds? Starting to think I'm being scammed.
At the end of July, the World Backgammon Championship was held in Monte Carlo. Galen Hall performed successfully in one of the side events:
I'm in Monaco for the Monte Carlo Backgammon Open and then the World Championship. Been playing 3 months, prob the stone worst player in the field, but I've managed to aggressively blunder my way in to the final 4. Let's go fucking get it???
In the semi-finals, Hall lost to one of the best players in the world – Kazuki Yokota from Japan.
At first, Galen's unorthodox actions and ignorance of the game's etiquette drew ridicule and criticism from commentators. For example, they were obviously annoyed by the fact that he moved the chips around the board with both hands. But when they learned that he had only been playing for three months, they changed their anger to mercy and even expressed admiration for his courage and ability to think quickly.
Josh Arieh reminded how important the element of randomness is in poker:

Fun Fact: when I won my 5th bracelet in limit Holdem this year. There was 3 of us left on the final hand of day 3. Daniel Idema had a few beers the final level and had to pee really bad. I was in the big blind and my total stack was 1.5 big bets.

It's Daniels button & w/out looking at his cards, he says "you guys fight it out"

I end up allin with A3 vs Jx and double up. Had Idema looked at his cards, the K4dd, I would have been eliminated in 3rd place. Instead of busting, I doubled up to 3 big bets (6 big blinds) and went on to win over $300k and my 5th career bracelet!