– Many people think that the most popular poker vlogger is Brad Owen, but this is not true! Our guest today Masato Yokosawa has almost 800 thousand subscribers. Welcome to the studio!
– Hi all! I'm very happy that you invited me to come.
– In America, people were brought to poker by Chris Moneymaker, Greg "Fossilman" Raymer, and the film Rounders. I don't think Moneymaker is widely known in Japan. How did you get interested in poker?
– Now the Japanese are coming to poker thanks to my channel! And I learned about poker 10 years ago. Three of my friends already knew how to play and taught me. After half an hour of their explanations, I had the confidence that I was already playing stronger. That's how I got into poker.
How did you become a vlogger? It turns out you're doing great – the numbers are simply incredible!
At first, I was just a professional player. I played for about five years just for the money. Then I got a little tired of it and started recording content for YouTube for fun. It was just a hobby, but it gave me the motivation to keep playing and progress. Now vlogging and poker go hand in hand – one without the other is impossible for me.
Due to the popularity of the channel, I no longer have to focus on games that hit accurately. I can sit down against stronger opponents or in more expensive tournaments. So I get both practice and good material. Of course, thanks to this, I greatly improved as a player.
– Today you released your 199th video, the next one will be the anniversary one. Are you going to please the audience with something unusual?
Honestly, I didn't pay any attention to it at all. Thanks for the info! But in Japan, it is not customary to celebrate such events. Youtubers prefer to celebrate a round number of subscribers or views. When I get 800 thousand subscribers, I'll think of something!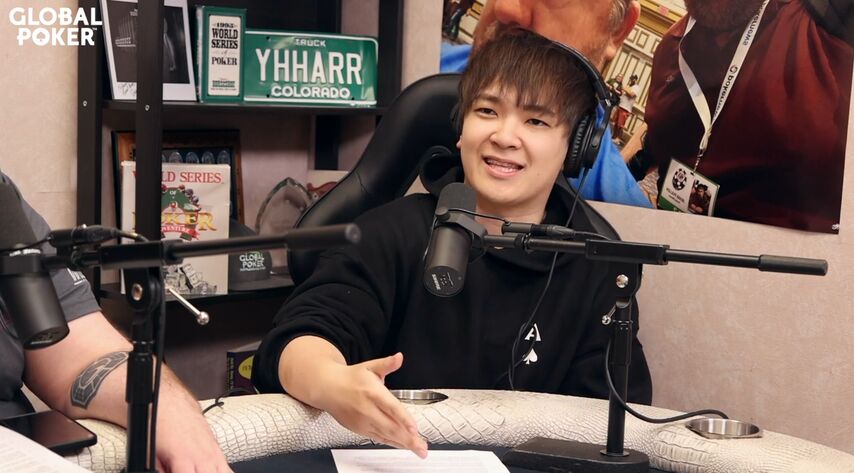 – Popular poker vloggers in the US – Doug Polk, Andrew Neeme, Brad Owen – are often stopped by fans in the corridors of the World Series. Does that happen to you? Here in Vegas or somewhere else?
Oh yes, all the time! Especially this season. Pure madness. Sometimes I feel like I'm Mickey Mouse. "Masato, Masato, let's take a picture!" I love it.
Often in the Bellagio. I've been playing there regularly for 10 years. Familiar with all dealers and floors. Recently, they also learned something, and began to ask for autographs and photos. I'm glad to help because it also adds motivation to me.
– Your nickname, according to the channel – Worldwide. Where did it come from?
– I don't even know, it somehow stuck by accident! I was called that once in Japan, in Japanese. In my opinion, after I won the WPT – my first real money tournament in my life. They said that I would probably achieve worldwide fame, so they came up with such a nickname. There were no well-known players from Japan at that time, and I think they wanted to promote me in this way.
– You cashed for the first time at the World Series in 2014. After that, you probably never missed the WSOP?
– No no. Now I'm playing the series for only the fifth time. I had a period when I did not want to play tournaments at all, it lasted about four years. When I played just for the money, tournaments were too often painful frustrations. Now I regret the lost experience. It's too rare for us to play the WSOP Main Event – life doesn't give you that many chances. A 50-year career is just 50 major tournaments. Ver few! So I regret every missed opportunity. I won't repeat this mistake again.
– By the way, congratulations on breaking the Hendon Mob million-dollar mark!
– Thank you! It happened last week.
– You've won a WPT Main Event, the Seminole Hardrock Series Grand Event, the Asian Poker Tour High Roller... In one of your blog posts, you said that your dream was to win the Triple Crown. How important is it for you to win a WSOP bracelet?
– It is very important for me! I also have a question. What is included in the Triple Crown for you?
– WPT, EPT, and WSOP wins are usually counted.
Yes, that's a pretty strict definition. So far I only have the WPT title. You need to win in Europe and the World Series.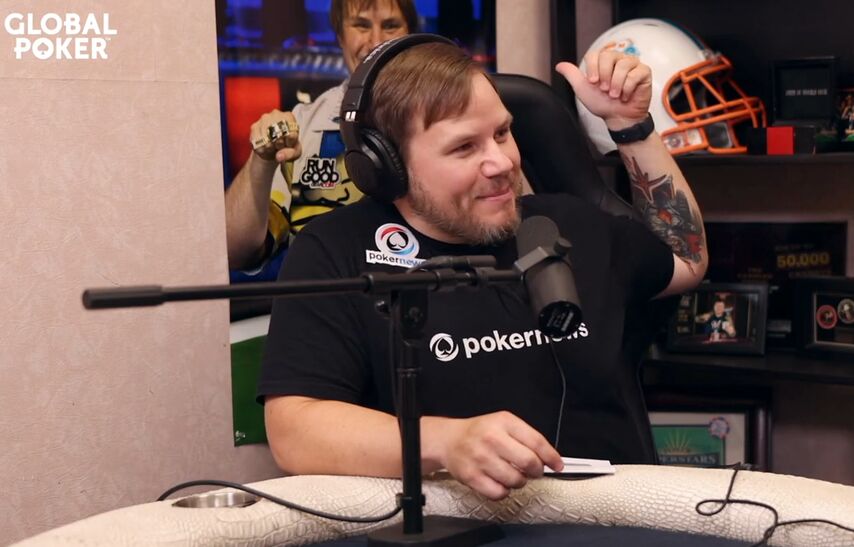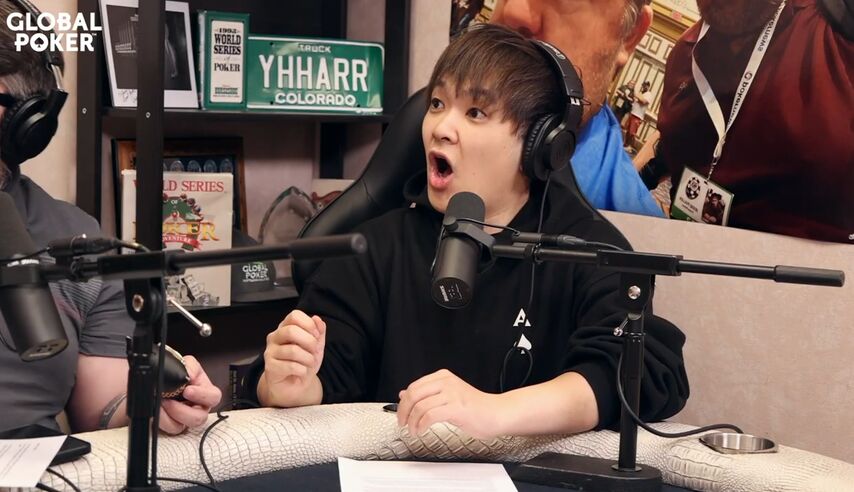 – Dreaming about the Triple Crown shows your respect for the history of poker. Which famous players have you been happy to play with or would like to be at the same table?
– I deeply respect Daniel Negreanu. He is a real legend, he has been at the forefront for so many years, and he has not given up his position. And he also knows how to entertain the audience. For me, this is also important. In terms of the ratio of the strength of the game and the ability to make a show, he has no equal. I wish I could rise to his level someday. You could say that Daniel is my idol.
– But you didn't end up at the same table together?
– It seems not. Only at the neighboring tables.
Do other Japanese poker fans know him?
– Certainly! He is now the second most popular poker player in Japan. I think you can guess who is in first place, haha! Joking aside, of course, he is very famous, everyone respects him. Although five years ago he was not treated so well. I even do not know why. Underestimated, right?
– If you were offered to choose between poker and video recording, which would you choose?
A terribly difficult choice... but there is an answer. If you take poker away from me, I will have nothing left. It seems that poker is my whole life. I believe that I have a real talent and I want to continue playing until the day I die. The blog will have to be abandoned. Fortunately, no one is forcing me to make this choice!
– Share the most vivid memory of your poker career. What comes to mind first?
I love playing on streams. I've played with Jungleman, Doug Polk, Phil Hellmuth, and other big names. It was very exciting. The limits were pretty high for me, and the lineups weren't the easiest either, but I had a lot of fun.
I also really like the feeling when you go far in a big tournament and get on the TV table. At the WSOP, I had no such experience. Hope it happens soon!
– Since you mentioned Phil Hellmuth, I can't help but ask: how is he treated in Japan?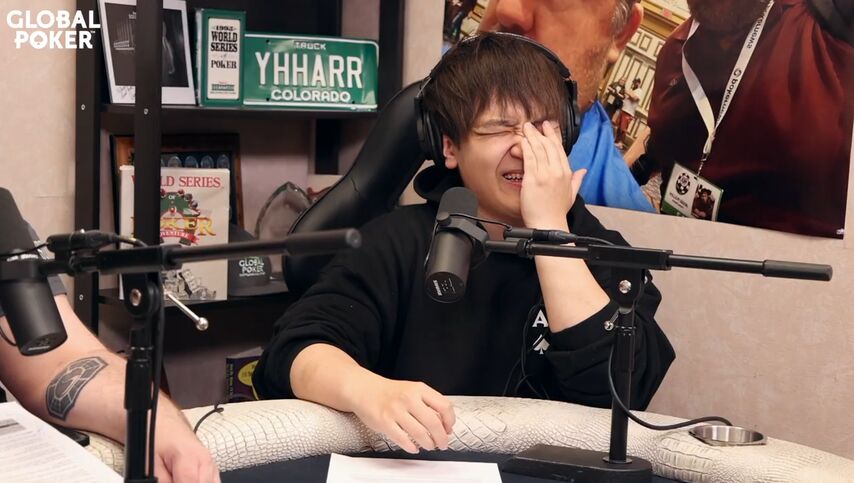 – I think 50/50. He is quite famous and many people like him.
– In 2021, I tweeted a photo of a table with several players, including you, and all the comments were about you. I didn't know anything about you, I was very surprised, I went to Google information. Found your channel and my jaw literally dropped. You have such cool, funny, glorious videos! I have nothing against your American colleagues, but... damn it! Your material is delivered on a completely different level! Who was your source of inspiration? Where did this artistry come from?
First of all, I have a partner, Hiroki, and we are making the channel together. He is a professional in the entertainment industry. Knows YouTube and other social networks very well. All creativity comes from him. He comes up with ideas and edits videos. In our tandem, I am just a talented poker player. Of course, in five years I have improved not only in the technical side of the game but also in creativity. But the secret of the channel's success is that two people make it. I think this distinction is very important.
Poker content is usually made by the players themselves, and their target audience is other players. Our channel is different, our content is aimed at a wider audience. It is easier for people to perceive it from the outside.
– Thanks to my work at Pokernews, I traveled a lot, but I have never been to Japan. You don't have a casino, almost no poker events. How do you see the future of poker in Japan? Do people like this game? Would they like to play more often?
– I'm afraid that the image of poker is still not very good. Gambling in Japan is banned, the authorities close some underground casinos every year. People know that gambling is bad, and they think that poker is also gambling. It is difficult to get rid of this shortcoming. But we are working on it! And the situation, in my opinion, is gradually improving. The poker boom in Japan is already starting, but we want to make it part of the culture, to show that poker is closer to the sport. Like the World Series! When you watch the WSOP, you see that poker is a real sport, not gambling at all.
Less than three weeks left until the end of the World Series. What tournaments are you going to play?
– Playing a $1,500 mixed hold'em and Omaha tournament – ​​going there right after the interview, haha! I also plan to play all tournaments with buy-ins from $1,000 to $5,000. And, of course, most of all I look forward to the Main Event and secretly hope that because of it I will not have to play in other tournaments.
– How are you with Limit games?
– Well, I know the rules, I can play, but I don't feel confident. Maybe I'll try the limits next year!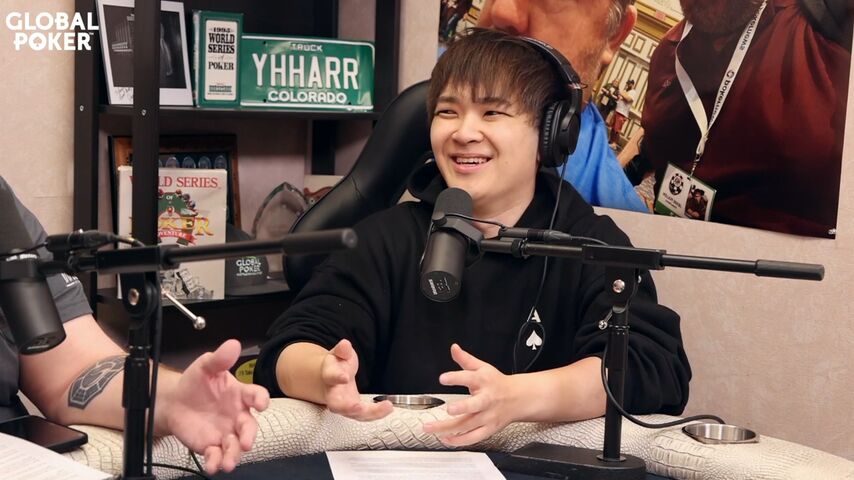 In the 2023 WSOP Main Event, Masato Yokosawa finished in 45th place for $188,400.