After the conclusion of the Main Event, the list of leaders in prize money for this year has some big changes. The leader, as expected, is the newly-minted champion Daniel Weinman, in 6th place is Stephen Jones, who lost to him in heads-up. The remaining places in the top 10 were taken by well-known regulars of the Triton series and other expensive tournaments. But in 11th place is a player whose name is hardly familiar to a wide audience.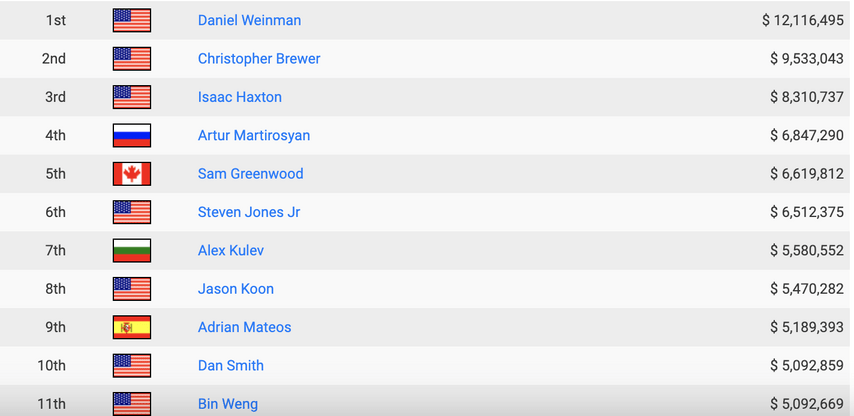 Bin Weng, 40, was born and raised in China. When he was 18, the family moved to the USA. Until recently, his main occupation was the management of a small Chinese restaurant on Long Island, of which he is one of the co-owners. There he worked as a waiter and helped in the kitchen when neccessary. Bin has been playing poker for almost 15 years, but until 2017 he was focused exclusively on the cash game.
"Everything changed when one day I saw a TV broadcast of a major tournament won by Anthony Zinno," Weng said in an interview. – In addition, my favorite player has always been Daniel Negreanu , who only plays tournaments. I remember saying to my wife: "Imagine if I, too, will be shown on TV one day during the big final tables." She just laughed, "Don't play the fool, keep playing your cash games."
Bin did not listen and was right. However, he had to wait almost three years for the first televised final table. In January 2020, he finished 5th in the $3,500 WPT Borgata for $187,900.
The real breakthrough came this year. Bin Weng started the year in Atlantic City at the same Borgata casino. In January, there was a series consisting of only four tournaments. Despite the modesty of the event, the main tournament with a $5,300 buy-in had a $3 million guarantee. As a result, the prize pool exceeded $5 million (participants made 1,142 entries).
After the heads-up deal, Bin Weng received exactly $1 million.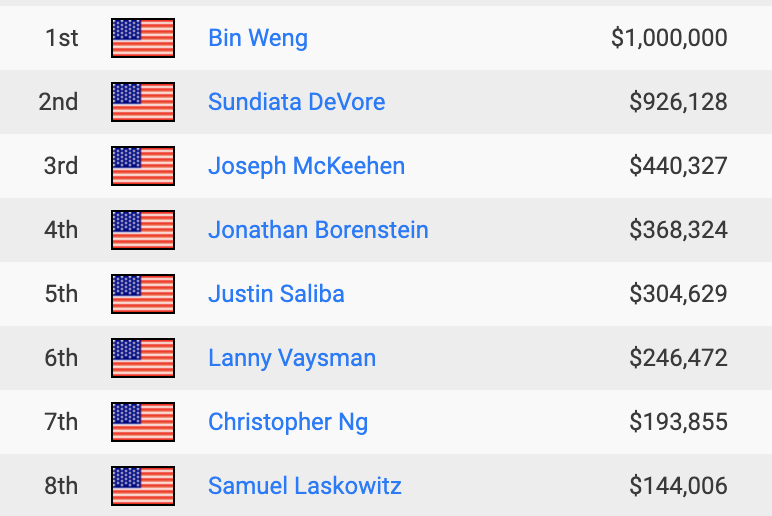 – Of course, I'm happy, – Bin said immediately after the victory. "But, to be honest, I don't feel much joy yet. I had a feeling that a big score was somewhere nearby, because for the last six months I have experienced the most severe downstreak of my career. In December, I didn't play at all, I devoted the whole month to working on the game and eliminating leaks.

I changed my strategy a bit. I think I used to play too passively. I promised myself that this would not happen again, I would continue to act super-aggressively. I hope this continues to work. This victory is very important for me, but I would like to believe that the upstreak is just beginning. Borgata is my favorite place. I play here all the time cash, tournaments and sometimes against the casino. Although, I confess, before this victory I was here in a decent minus, haha.
A month later, Bin won the $1,700 WSOP Circuit Main Event at the Horseshoe Casino. In heads-up, he beat Alex Foxen himself.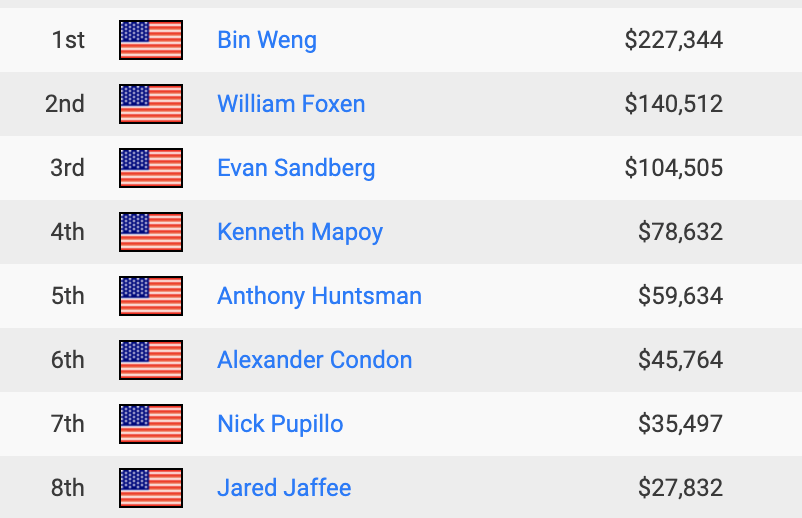 "Alex is one of my idols," Binh said after the victory. "Besides, he's from Long Island, too." I was happy just to play with him, not to mention win. Naturally, we aren't comparable in terms of skill, he is one of the poker elite. But I am not afraid of pros and always play to win. If you watch the broadcasts with my play, you will immediately notice that I am always ready for variance and risky lines.
A couple of months later, Bin and Foxen met again heads-up. This time in the $25,000 High Roller at Doug Polk's The Lodge. The tournament collected only 20 entries, a large portion of them were Weng.
With two tables, he eliminated Alex with A-high.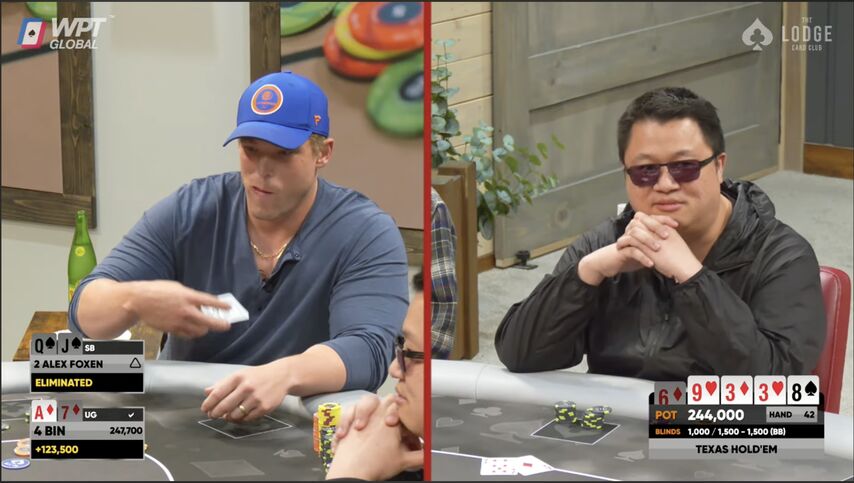 Foxen 3-bet preflop and three-barreled all-in on the river. Weng reasoned aloud that he didn't think he had or , after which he called.
Is this good for streaming? – appealed to the audience Bin, collecting chips. "We need to return all the buy-ins that I left here.
Doug Polk dedicated a separate video to this hand on his channel.
Registration was still open. When there were nine people left in the tournament, Alex made a re-entry for 25 blinds and eventually took first place. Bin finished 2nd.
"I'll be happy no matter the outcome," he admitted to Alex as he knocked out Polk. – The second heads-up with you is already a victory for me.

At the end of April, Bin was the chip leader at the final table of the $3,500 WPT Showdown Championship main event in Florida. The players finished playing two weeks later in Las Vegas.
Weng started the final table with 154bb, with the next player having 64bb. He approached heads-up with a 4 to 1 advantage, but did everything to ensure that the opponent got the victory.
First on the board he check-raised the flop, bet the turn, and shoved the river. Sridar Sangannagari called him with , Bin showed .
With a couple more failed bluffs, Weng dropped to 30 blinds against 100 for his opponent. But then he doubled up, catching a set of sevens on the flop against a pair of queens, and did not miss the victory.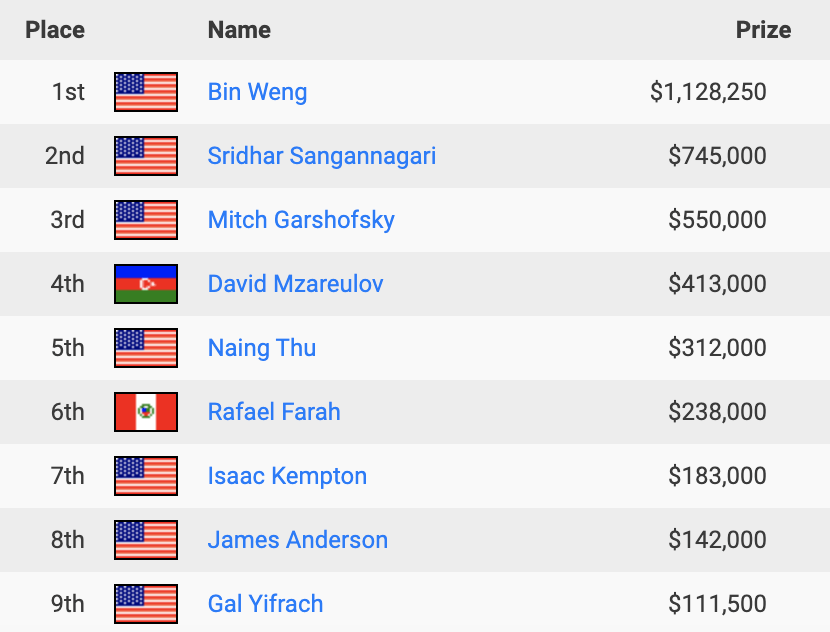 In anticipation of the final table, Bin managed to take the chip lead to another final table – in the WPT Choctaw tournament with a buy-in of $3,800. But there the final stage did not work out for him at all, and he busted in 4th place.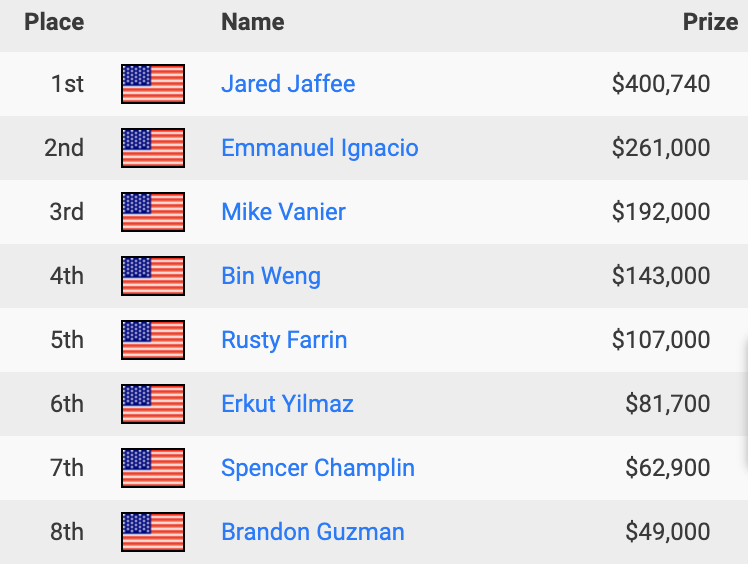 At the very beginning of the World Series, Weng met his idol Daniel Negreanu. The draw brought them together in the first round of the $25k heads-up championship.
"Everyone is already playing, except for me," Daniel complained in his vlog. Another test of my patience. You know how important this is in poker. The clock is ticking, and the levels in this tournament are fairly fleeting. I was told that my opponent Bin Weng is still playing in another tournament. I give him five minutes and sit down to steal the blinds.
As a result, Daniel himself found an opponent and brought him to the table. The match ended with a quick victory for Negreanu.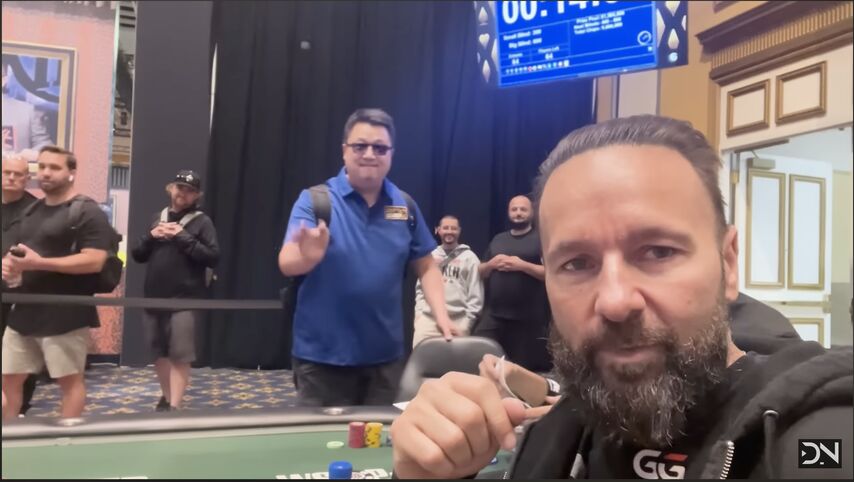 Bin Weng's best result at the WSOP came in the $777 Lucky 7's 7-max tournament. Out of 7,300 players, he finished in 14th place ($33,680).
On the WPT series, he is doing much better. Wynn Casino hosted the $10,500 WPT EveryOne for One Drop tournament last week (part of the rake goes to charity) with 1,676 entries.
Binh secured his third WPT final table in a row (he started all three as the chip leader) and another win.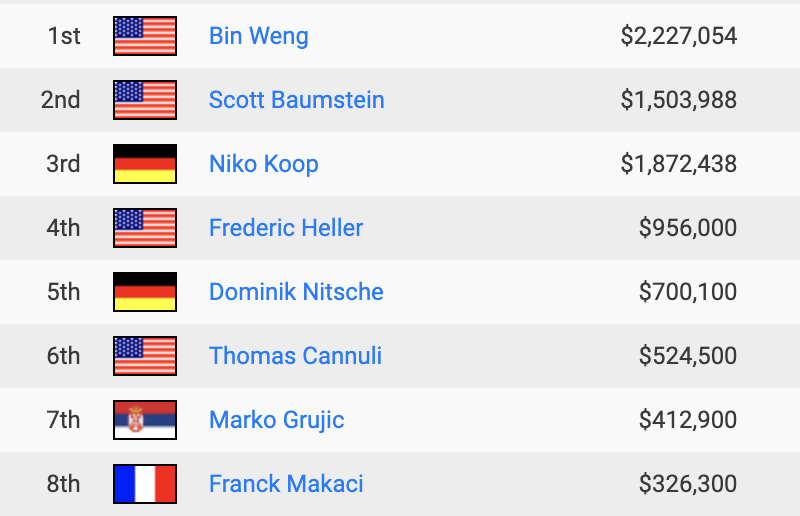 In the top three, players did an ICM chop, leaving $400,000 in the pot for the winner.
In the final hand, Weng shoved the turn with a set, but Scott Baumstein had a straight.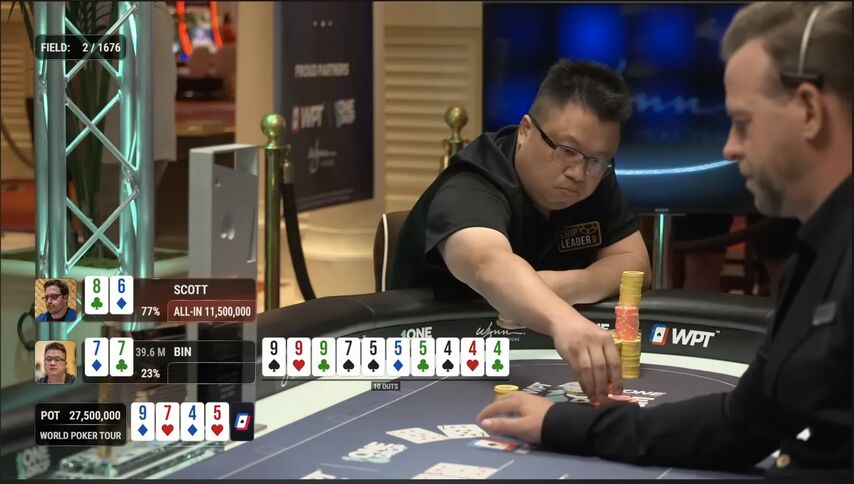 The river was another four, giving Weng a full house.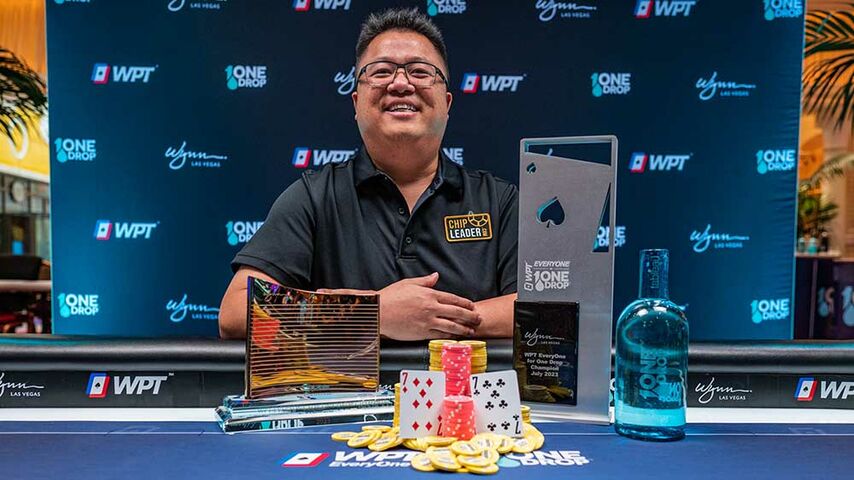 "Before the final table, I was so overwhelmed with emotions that I could not fall asleep," Weng admitted after the victory. – I have no words, I'm crazy with happiness. It is incredible that I was able to show such results in such a short time.
The success of Bin Weng was not ignored by Patrick Leonard:
– While we are at war with bots and tipsters, he prints millions in live tournaments.