– At the last World Series, many tournaments, including the Main Event, set records for the number of players. What do you think about the current state of the poker ecology?
– We are witnessing a real poker boom! Right now poker is at its highest ever! Thanks to the pandemic, many newcomers have become interested in the game; I constantly see young people ages 18-24 at the tables, plus many players have returned from "retirement". Moreover, these pensioners play much better than before, they have more money, but most importantly, they enjoy the game again.
– What do you think about so many tournaments? In 1988, when you won the main event, there were only 12 bracelets up for grabs. Next year there will be more than 100 of them!
– If it were up to me, there would be a lot fewer bracelets. 100 is clearly too much, and if you take into account other series, there will probably be 150 of them. What needs to be done first is to separate online bracelets from live ones. I am sure that sooner or later this will definitely happen.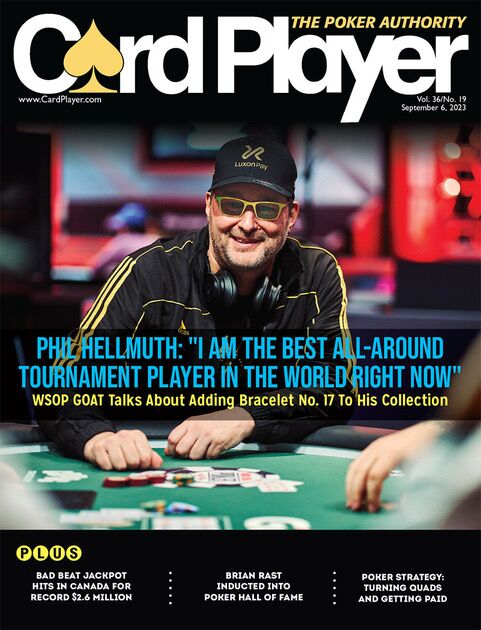 – Tell us about your schedule for the last series. How many tournaments did you play?
– 33 excluding online. That's significantly less than all the other grinders who take the World Series seriously. I had 10-12 days where I didn't play at all. To be honest, I simply need such rest; after all, at 58 years old it's quite difficult to play every day.
– From the outside, it seems that you are especially strong in the most important stage of tournaments – when there are a few tables left. How do you do it? Experience, endurance?
– Patience in poker is very important, but for me, the first thing is the ability to read your opponents. This is what I call "white magic". I can either fold a monster or call with garbage. Changing speeds on time is another sign of a strong player, and here, too, few can compare with me.
– Do you remember the last time you were nervous at the table?
– I'm not nervous at all, but sometimes I feel stressed because of fatigue and lost pots. This happened, for example, during the $10,000 HORSE tournament. I spent the entire tournament at the limit of concentration, I was sure that I would take 1st or 2nd place. But when there were 11 of us left, no one busted for more than four hours! I was incredibly tired, lost several hands that I "should have won" and ended up 11th.
– People play against you completely differently than against an unknown amateur. Some players strive to end up in the pot with you as often as possible, while others, on the contrary, avoid confrontations. Do you quickly understand who is who?
– Yes, I perfectly understand what my image is and I know how to use it. Usually my opponents are sure that I have something strong, and most often I do. But there often comes a time at the table when they are afraid to call me, and I immediately start bluffing a lot. I can see very well when the mood of the table is changing, and I use it effectively.
– You won a bracelet in a $10,000 turbo tournament, which turned out to be a real marathon and ended late at night. Was such a long session beneficial to you or would you rather finish the game the next day?
– I wanted us to stop and finish the tournament the next day in front of the cameras broadcast on PokerGO. But when the final table was decided, Phil Ivey immediately said that he wanted to finish that night, since the schedule said that this was a one-day tournament. I replied that he does not make the rules. There was some tension in the room for 30 seconds, but then we laughed together. I ended up knocking him out in 6th place and again offered to take a break and come back the next evening. But two players were against it again, and we finished the same day.
I was also very glad that this time there was no noisy crowd around the table. During my previous final, several fans drank too much alcohol and behaved defiantly towards me, clearly crossing the line. But this year I was assured that this would not happen again. Security had been alerted and would have simply escorted them out of the hall.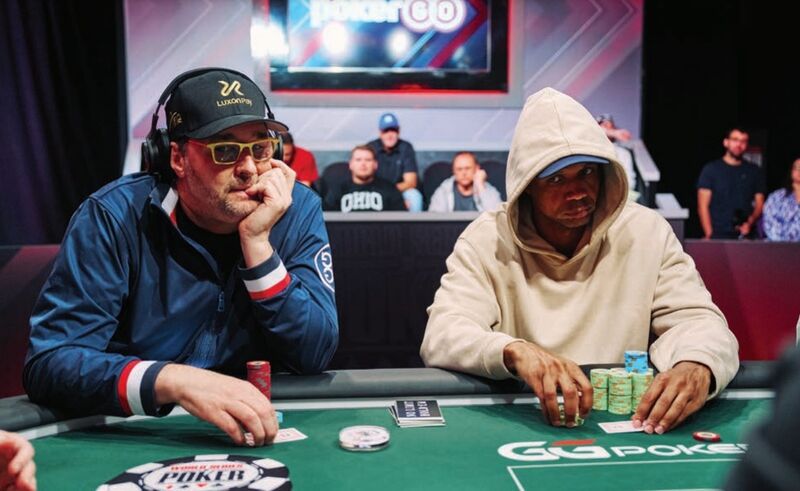 – I couldn't believe my eyes when I saw that just a few hours after your victory you were performing at the Doyle Brunson memorial evening.
– I didn't sleep at all that day. We finished playing at 5 AM, and I still couldn't sleep. Naturally, I also had no right to miss the farewell ceremony with Doyle, I didn't even think about it. I didn't prepare for the speech, I spoke from the heart, I think Doyle's loved ones appreciated this.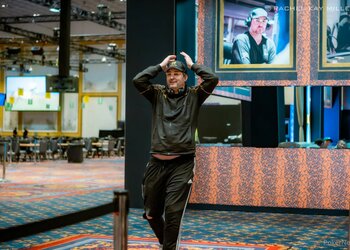 – Throughout the series, you constantly posted dragon symbols on social media. What does it mean?
– I was born in the Year of the Dragon, by the way, like my wife and closest friend Chamath Palihapitiya. At the beginning of the series, I was very angry that I couldn't reach the final table, although I played almost flawlessly. After another bad bustout, I wrote on Twitter: "I am a dragon and do not pay attention to failures. At the poker table, I breathe fire." Sent a message at 2:30 PM and won a bracelet at 5 AM the next day! Now I believe that the dragon helped me.
– In your last interview with Card Player, you said that you dream of becoming a billionaire. How close are you to this goal?
– I work as an official consultant for almost 20 startups. They usually pay me in shares, 2-3% of the company. This does not include the investments I make with my own money. I introduce startups to celebrities, billionaires, and influential businessmen who may also be interested in investing in this project. I also promote my partner company on my social media and participate in an hour-long "strategy call" once a month (not during the World Series, of course). Almost all companies that used my services recouped the 2-3% spent with a margin. The owners of these companies tell other businessmen how useful my help is, and they also turn to me. I believe that I will become a billionaire by the age of 76. But I am not going to sacrifice my health for this goal; I am completely satisfied with my current lifestyle.
Ed. – a year ago, in an interview with Nick Vertuci, Phil admitted that his fortune was slightly less than $100 million.
– Lately, your haters have subsided. Have you finally achieved the respect you've long deserved?
– Exactly. Even top players like Shaun Deeb have admitted that I am not only the greatest player of all time, but also the strongest all-around player in the world right now. My results over the past 1.5 years confirm this perfectly. Although, naturally, the same Shaun Deeb dreams of surpassing me.
It's nice when your colleagues respect you. Although the strongest players in the second tier (who rank 8-80) are still reluctant to acknowledge my greatness. But these guys simply don't understand what it means to be great at poker, so they will never reach that status themselves.
Phil Ivey understands perfectly well how great a player I am. And I recognize his greatness. I often say: "Only the greatest can understand who is truly great."