After winning the main event, Daniel Weinman changed his name on his Twitter profile and added a new favorite hand.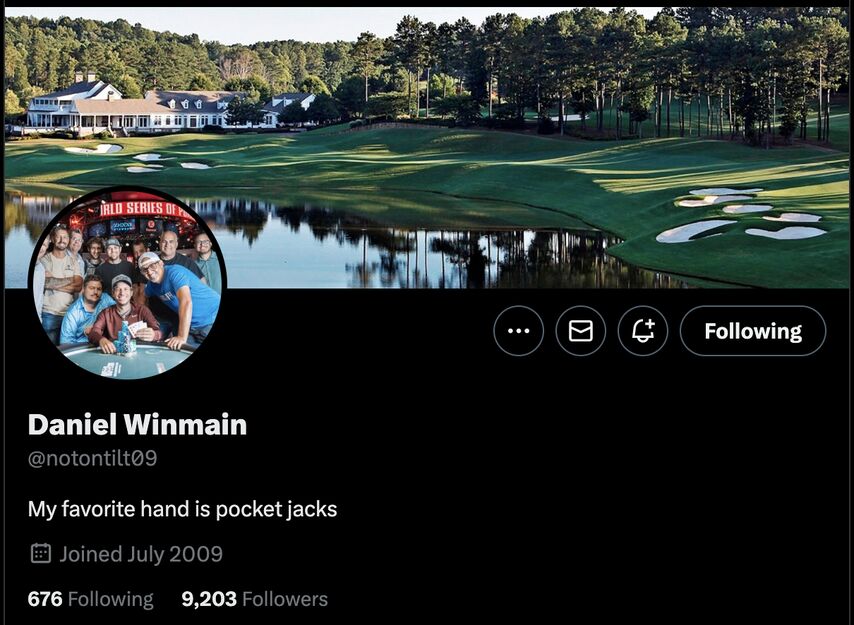 In the archives, we found several of his posts, which now look pretty funny.
For example, in 2019, Weinman complained that he had achieved a unique achievement – he played 10 Main Events and never even made it to the money. At the end of the 2017 World Series, he wrote:
Very uneventful Wsop after the early 3rd. Booked a small win at what is likely my last Wsop. Time for a new start...
This tweet immediately found a relevant meme.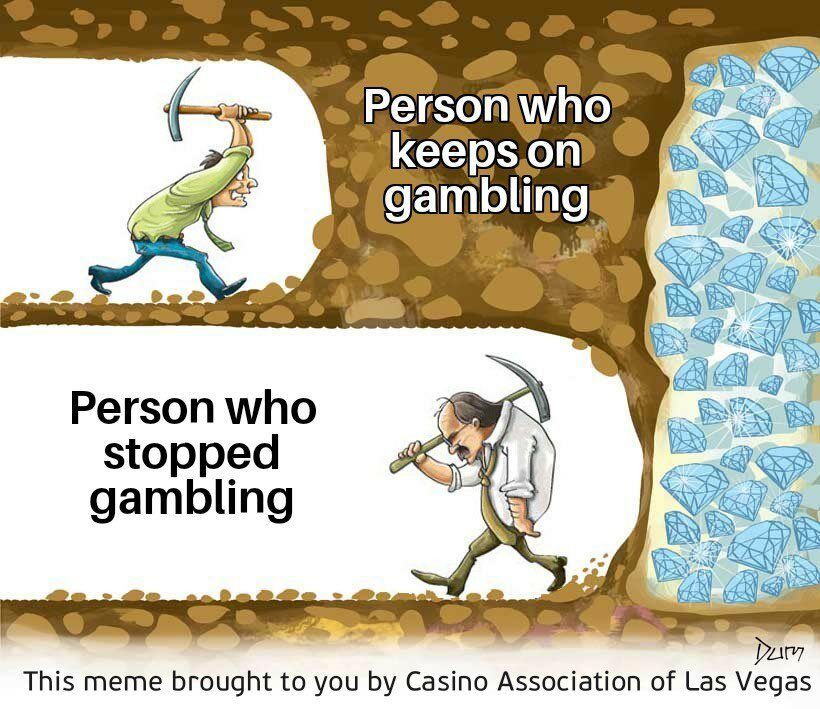 Dan has always been reflective. For example, this year he got tired of poker two weeks after the start of the series and went home to his girl. He did not plan to return, but Shaun Deeb convinced his friend that it was stupid to miss the end of the series. The result is known to all.
Weinman spent the day off before the final table on the golf course with fellow finalist Toby Lewis.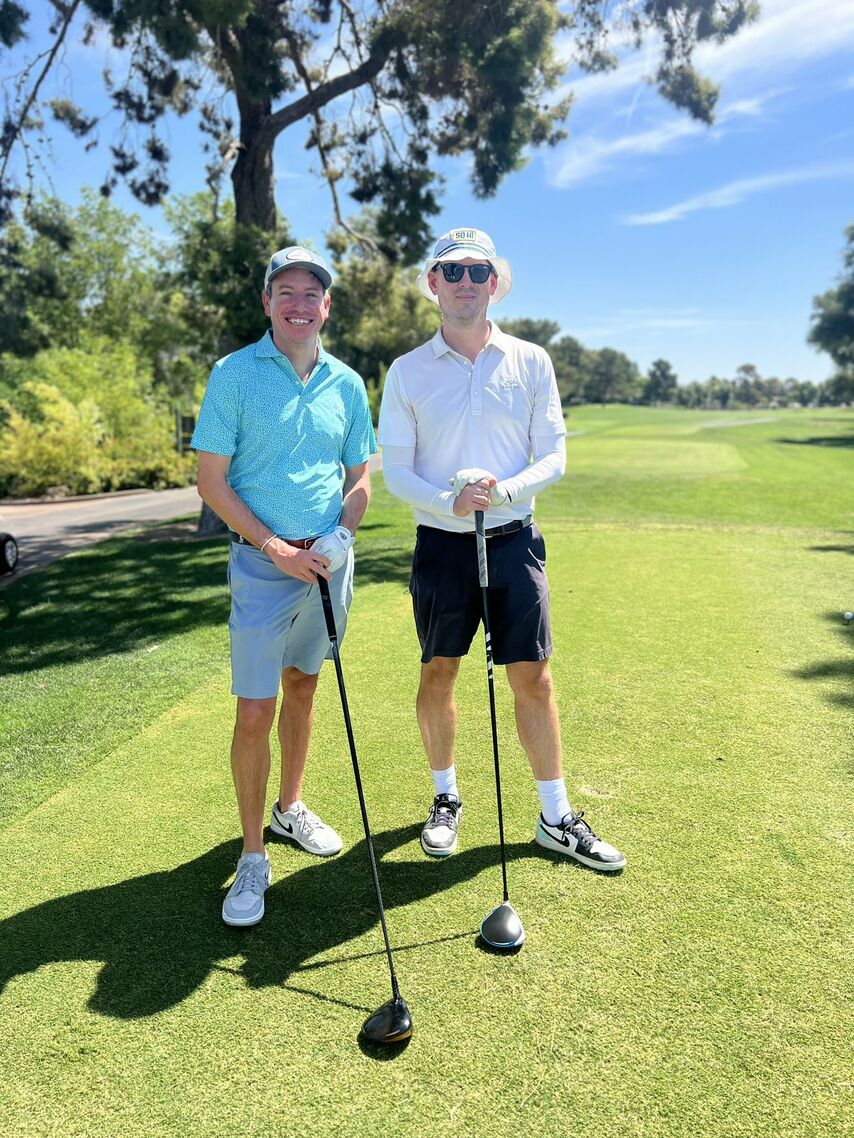 – What are we playing for? Toby asked on the first hole.
– For $12.1 million? Weinman laughed.
– "Notontilt is better than me at both golf and poker. Congratulations, buddy," Toby summed up a busy weekend.
Matt Glantz described the summer of a group of friends in two pictures.
– How our summer started (we got scammed a bit on AirBnB):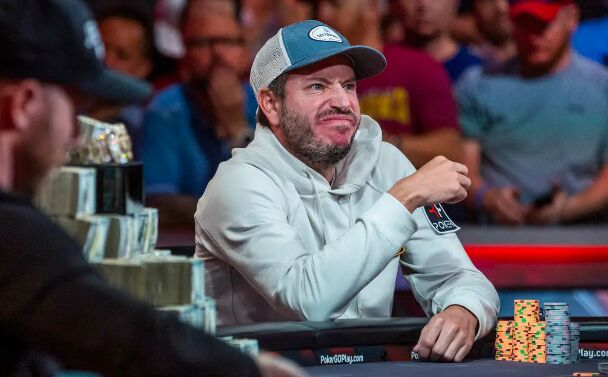 How it ended: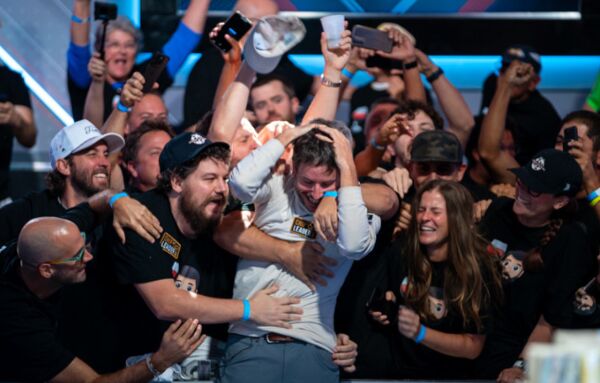 – Can I join your lucky gang? Landon Tice asked.
"Now the main candidate is Joao Vieira, but we can return to this issue later," said Sean Deeb.
"Yes, Joao is number 1 on the list," Matt confirmed, "but we still need to check if he is the right height.
Vieira himself is ready to join the ranks of champions:
"All I dream about is playing Deeb-level mixed, catching an upstreak like Arieh, being at least half as cute as Weinman, pulling bounties like Glanz and being handsome like… No, I'm fine with it anyway.
Scott Seiver addressed the organizers of the World Series:
– I hope the WSOP will make the right decision and put a photo of Dan on the championship banner at the moment when the jack came.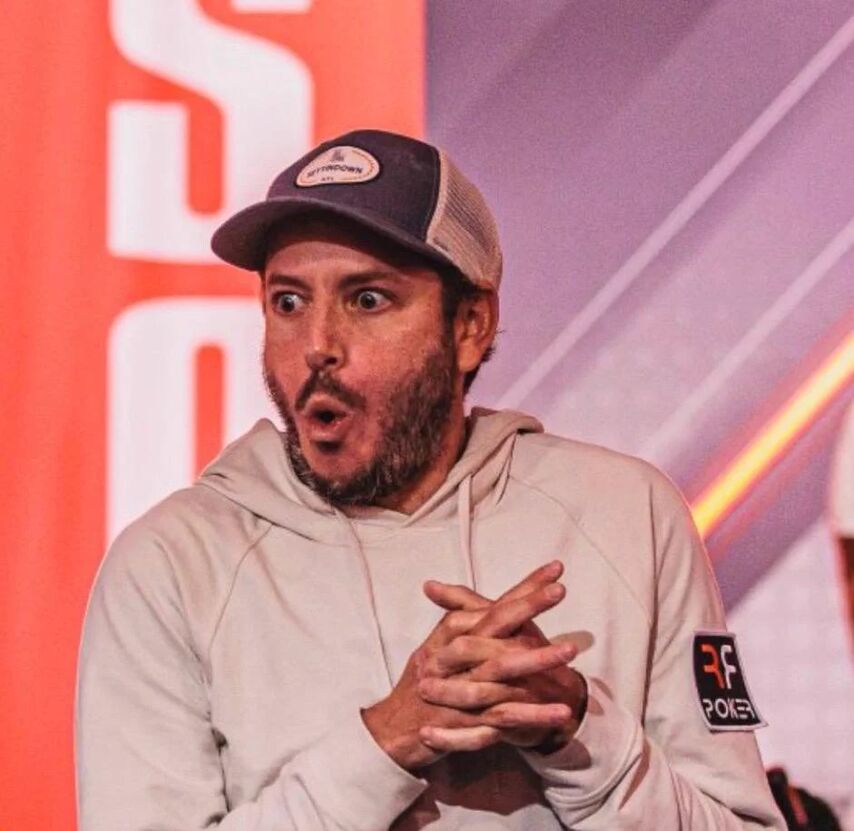 Jason Mercier posted the chat with Dan that took place between them on the evening of July 17 (the top 3 has already been determined in the main):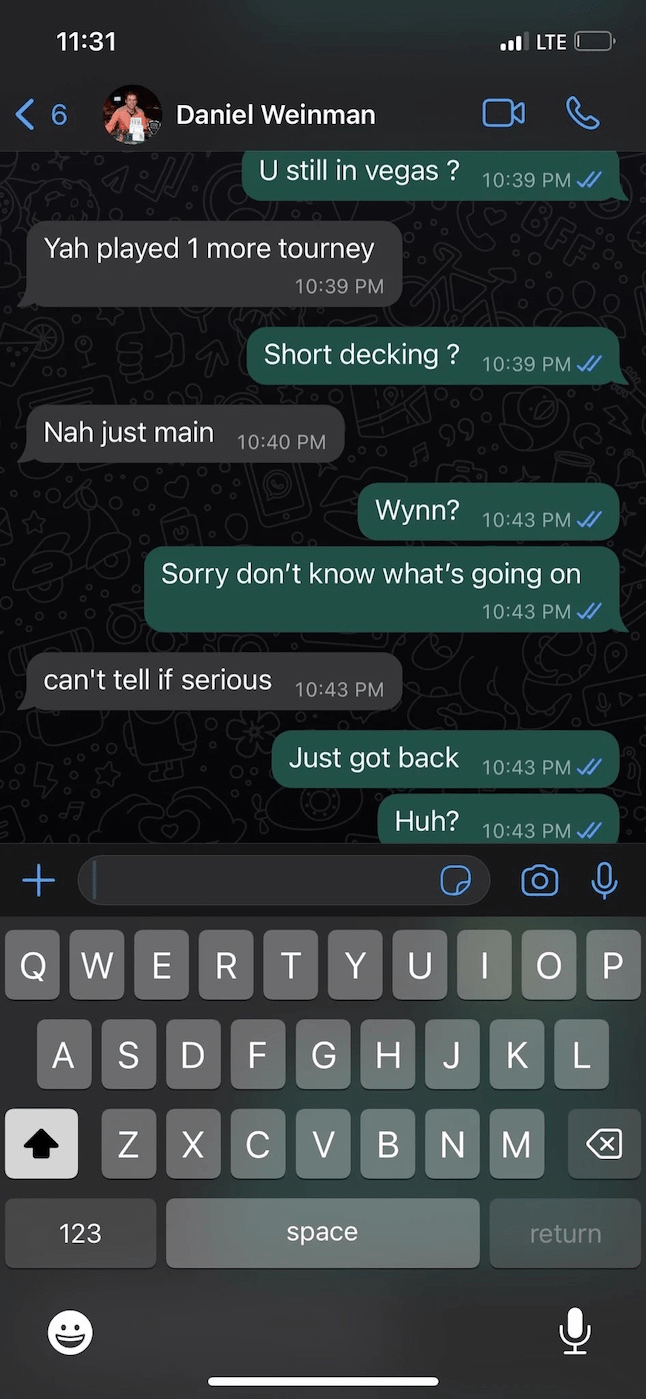 Mercier: Are you still in Vegas?
Weinman: Yes, I played another tournament.
Mercier: Short deck?
Weinman: No, Main.
Mercier: In Wynn? Sorry, don't know what's going on
Weinman: Can't tell if serious.
Mercier: I just got back. Huh?
In the midst of the Main Event, Josh Arieh won his second bracelet in the $25,000 HORSE event.
Shaun Deeb and Daniel Weinman recreated a photograph of his first victory.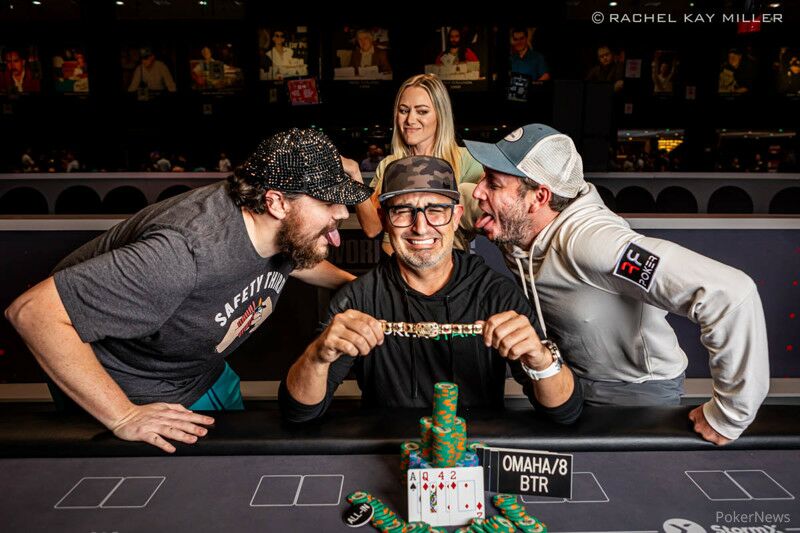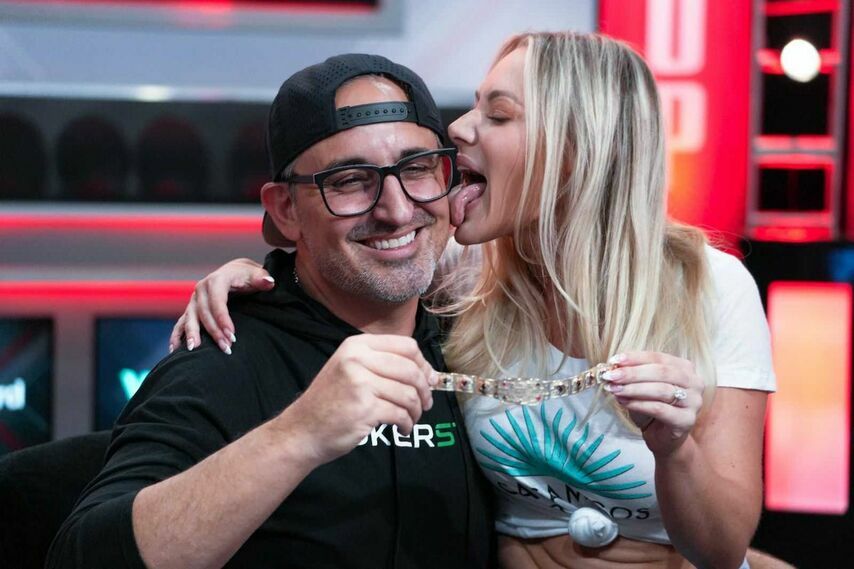 Alexandra Botez is sure that the paywall for the Main Event is a big mistake:
– In any sport, this leads to a decrease in interest. I understand that this is strictly a business for PokerGo, but I think this is extremely short-sighted. Hopefully in the future they will think more ahead and make the final table accessible to everyone. This is important not only for the well-being of the industry, but also beneficial for business, as there will be more viewers, which will lead to an increase in the number of participants and attract sponsors.
Chamath Palihapitiya agreed with her, recalling that Internet giants Google and Facebook have learned to generate income by offering free content to audiences.
The author of the Finding Equilibrium blog has been sharpening his teeth on PokerGo for a long time. He recalled that PokerGo throws strikes on any videos (GipsyTeam also suffered from this at one time) where their materials are used, even for analysis:
– They are not interested in the development of poker at all, if it does not bring them direct profit.
The Venividi 1993 marathon continues. Recall that at the beginning of the year, he set himself the goal of growing from $66k to $1 million. The start turned out to be unsuccessful, in May he had only $7,000 left, but since then things have gradually taken off.
In the last report, he said that he will start to play the $25/$50 limit in the near future, but he will be very careful about the selection. Venividi has won $37,660 over the past week and has a total of $157,774 in his account at the moment.
– From now on, I will start adding the biggest hands to the reports and share some thoughts.

This one turned out to be relatively standard from the point of view of the solver. But at these stakes, players don't 3-bet often enough, so not all solver hands are worth 4-betting.

When you are constructing your 4-bet range, there are certain qualities of hands that you need to pay attention to. We want to block Aces so Villain has less AAxx and don't want to block Kings and Queens (these hands our opponent might fold to 4bet). Don't get too hung up on ideal frequencies, think more about how often your opponent 3-bets. And don't forget to add some bluffs. In other hands I will try to make out the postflop too.
Avr0ra started a telegram channel where he talks about expensive games. The other day there was a post about the return of EEE-.
We talked about the first sessions of this high roller.
And Misha Inner and Ilya Gorodetsky have already analyzed the most interesting hands with as well.
Hustler Casino played several sessions of PLO $500/500/1,000 this week, it turned out plenty of action.
In one of the biggest pots in the first session, players shoved for $200,000 preflop.
"Professor thought for a long time until he "felt" that he would win, after which he shoved," Len Ashby, one of the participants, explained the actions. – Played by advanced superstition.
In the second session, Tom Dwan played a pot that ended up more than $1 million.
$1 MILLION POT!!@TomDwan plays a $1.06 MILLLION pot vs Marius in $500/500/1,000 POT LIMIT OMAHA

WTF JUST HAPPENED?!?

**The exact pot size was $1,063,000; Tom had $100K more than the graphics indicated** pic.twitter.com/5AWKgpPgEU

— Hustler Casino Live (@HCLPokerShow) July 20, 2023
Why were these nits allowed to play at all? – surprised after the stream durrrr.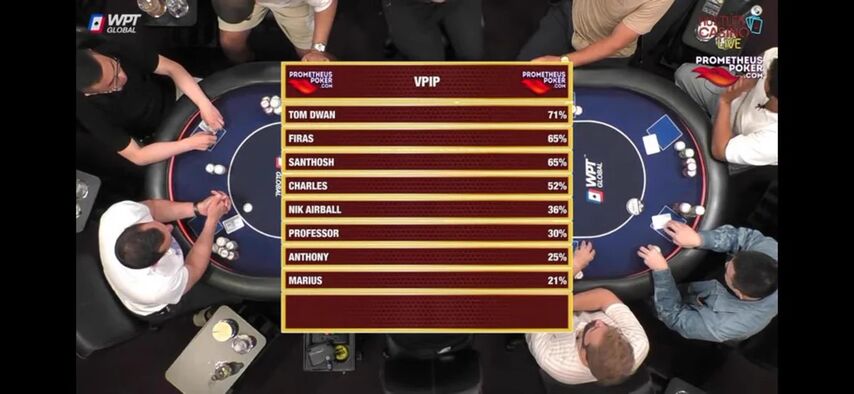 When the players get bored, they add a bounty for a victory with trips in hand.
Friday's session lasted 14 hours.
The Triton series starts next week in London. 30 players of the traditional $200,000 buy-in tournament are already known, including Linus Leliger, Phil Ivey, Tom Dwan, and others. None of our players yet, the full list can be found on the series website.
The organizers also announced that a $1,000,000 buy-in cash game will be held on July 25 and 26, which will be broadcast on the stream. The line-up is expected to be announced in the next few days.
🚨 Get ready Triton Poker fam! 🚀 A super high stakes cash game is on the horizon! 👀 We're livestreaming our NLH Special cash game with an astounding $1,000,000 buy-in on July 25th and 26th. 🤑💰 This is not just any poker game, it's the ultimate test of skill, strategy, and… pic.twitter.com/G7lHGo1Per

— Triton Poker (@tritonpoker) July 19, 2023
While all the regulars were suffering in Las Vegas, Steve O'Dwyer was playing freerolls in Japan. Any game for real money is prohibited there, so poker clubs play for play money.
"The player shoved 15bb from the small blind," Steve described one of the hands . – I have QJo on BB. While thinking, I noticed that he had a Gengar pokemon on his phone case. Decided that this was a sign of looseness and called. Won against 95o. Everyone was very amused by my rationale for the call.

Another player showed me a phone with a Jigglypuff Pokémon. He said that against him he would definitely throw it away.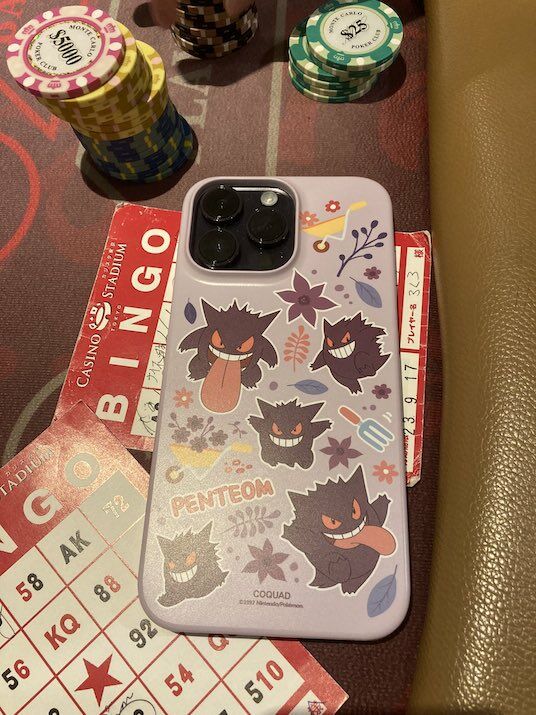 – Steve, why weren't you seen at the WSOP at all? commentators asked.
– Too exhausting physically and emotionally. I'd rather enjoy the summer than suffer in Vegas. For a couple of years, I tried to play only the main, but I realized that I feel much happier when I don't go there at all.
From December 3-14, the Bahamas will host a new stage of the World Series of Poker.
At about the same time, a major WPT series is scheduled at the Wynn casino. The $10k Main Event with $15M Gtd will run from December 12th to 20th. A $1 million buy-in tournament will also be played as part of the series, its exact dates have not yet been announced.
Also, from December 6 to 17, the traditionally massive EPT series will take place in Prague. Many regulars and amateurs on both sides of the Atlantic have a difficult choice to make, but Chris Kruk has already made up his mind:
Bracelets don't matter. The Wynn is gorgeous and incredibly well run. Play the Wynn in December and ignore the WSOP crap. You'll thank me later.
– "And what to do with the 2,000 satellite entries that GG will send?" – David Williams clarified – Should they be ignored too?
"I bet the fields in the Bahamas will be great," agreed Chris. "But they won't be the worst in Wynn either. And there is a huge guarantee! I just want to say that the motivation to "win a bracelet" and not "win a Wynn for $10k" seems very misleading to me. Besides, it's better to spend two weeks in Wynn, Atlantis is just a terrible place.