The Diamond Union is just one of many unions on the PokerBros app. The sheer size of this union makes it unique, plus they can offer quite an attractive rakeback to members. The other benefit of joining one of the biggest unions on PokerBros is that games are running around the clock.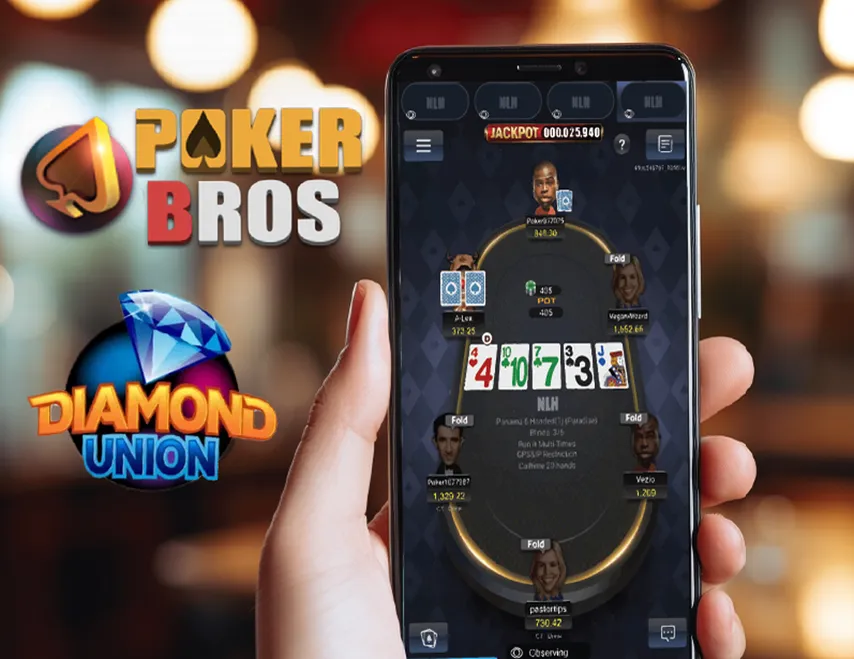 Things to Know About the Diamond Union on PokerBros
The PokerBros Diamond Union, also known as the Diamond Alliance, is made up of lots of different clubs. The player pools for these clubs are merged, but different agents might serve each one.
On PokerBros, many of the players are using mobile devices and don't play at a very high level. There's nothing wrong with playing on smartphones, but you can also use an emulator to get PokerBros on your PC.


Long-running room with lively cash games and eight-figure MTTs
GT Bonuses


Bitcoin and US-friendly room that allows HUDs
GT Bonuses


Global crypto-only room with bad beat jackpots and weekly leaderboards
GT Bonuses
You can get 35% rakeback on the Diamond Union, using the unions standard 30% rakeback and an extra 5% from our promotion (with no extra conditions). You can expect this same rakeback rate from all clubs on the Diamond Union.
The Diamond Union has games almost around the clock. The player base is spread all over the world, but the majority of players come from North America.
The peak time on PokerBros is around 1:00 p.m. to 9:00 p.m. EST (Eastern Standard Time).
1 chip is equal to $0.90 USD on the Diamond Union.
The Diamond Union throws different promotions throughout the year, including the Diamond Series of Poker (DSOP), which lasts around 10 days and has some of the biggest MTT prizes of any club app.

The last DSOP series had multiple high-roller events with over 100,000 guarantees – and wasn't just limited to NLH – with MTTs in other formats like PLO, PLO5, PLO6, and even PLO Hi/Lo.
Cash Games on the Diamond Union
On the Diamond Union, you can play several different formats of poker:
No-Limit Texas Holdem
Pot-Limit Omaha (4-Card, 5-Card, and 6-Card)
Double Board and Bomb Pots are now available on certain Diamond Union cash tables.
Unfortunately, you won't find heads-up games on most PokerBros unions and clubs.
What cash game stakes can you expect at the Diamond Union?
| No-Limit Holdem | 4-Card Omaha | 5-Card Omaha | 6-Card Omaha |
| --- | --- | --- | --- |
| 20 – 2K | 20 – 1K | 20 – 1K | 40 – 400 |
Looking at the traffic for PokerBros, we see that they have more action at higher stakes like NL200, ahead of competitors like GGClubs and PPPoker. Even at the lower stakes, like NL25 and NL50, PokerBros usually has the highest number of tables open.
A lot of unions don't have enough players to give decent action in multiple formats, but the Diamond Union does. NLH is the most popular (of course), but you can easily find tables in PLO4, PLO5, and PLO6.
How to Join Clubs on the Diamond Union
The list of clubs and unions is always changing, so you want to stay updated on them. When you join any of the clubs on the Diamond Union, you'll get 30% rakeback, but we can get you an extra 5% with our promotion.
Here's how to join clubs on the Diamond Union:
Download PokerBros and register your account. You can find the app on the Google Play or App Store. Registering takes less than a minute.
Open the PokerBros and then look for the magnifying glass icon. Click it!
Time to enter the Club ID and Referral ID, which you can get from us.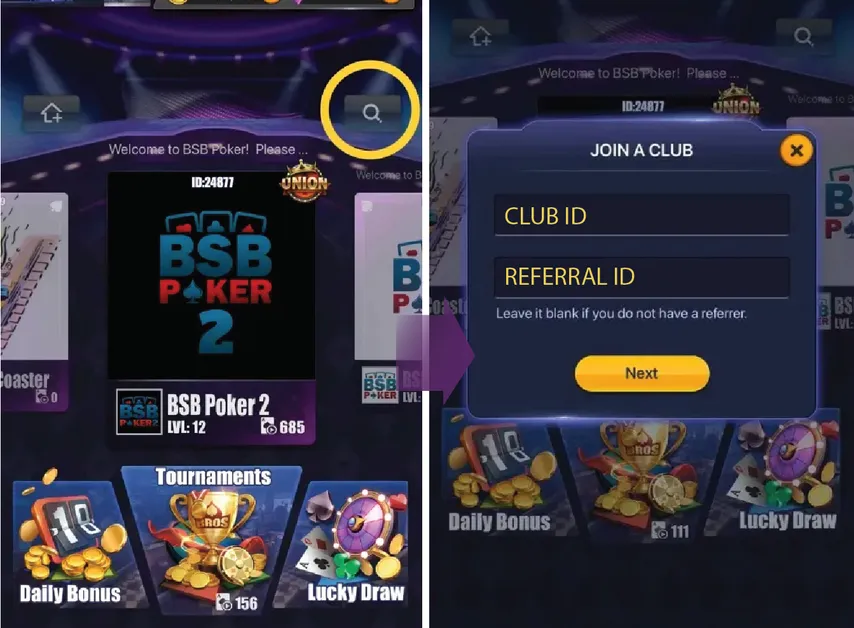 When you complete these steps, your application will be sent off to the club organizers and you'll be granted access.
Joining a club app through an affiliate service can give you some degree of protection and stability. PokerBros doesn't handle funds – the club agents do – so you should go with a recommendation rather than choosing one randomly.
If you send a message to our GT support service, we'll reply back with different clubs to join, how to join them, deposit limits, and other conditions.
We're available to support you 24/7 via live chat.
GipsyTeam support
We will help you solve
any
poker question
We work
around the clock
without weekends and holidays
We respond within 10 minutes
Increased rakeback and personal bonuses
Help with deposits and cashouts
Access to mobile applications
Solving problems with accounts
Technical support
Questions about the site and forum
Alternative Unions and Clubs on PokerBros
On other club apps, you'll get a different experience (and different benefits).
For example, unions on PPPoker have a much higher rakeback rate than those on PokerBros. It's not difficult to find 50% rakeback, but you can even get up to 65% rakeback on some clubs with our promotion. The same is true for GGClubs, with rakeback usually between 45% and 65%.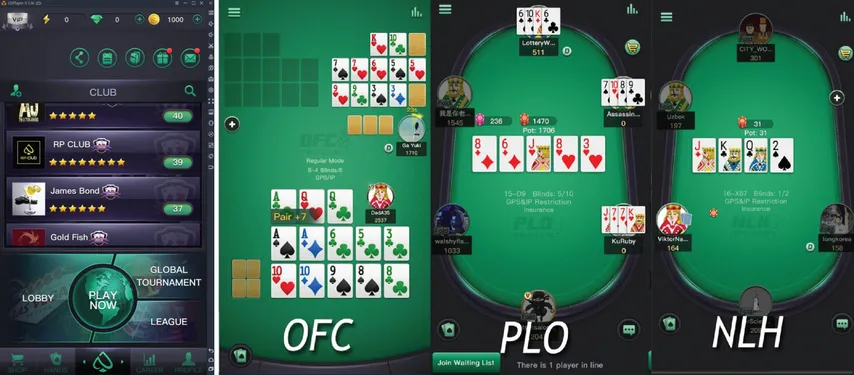 It's not just rakeback either; some unions and clubs will be more convenient for your timezone or offer MTTs that you want to join. We'll make registration quick and easy, plus show you where the best action is during your playing time.
Disclaimer from the PokerBros app.
PokerBROS is an online social gaming platform and does not provide any real money service.
PokerBROS is not a sponsor of or in any way involved with this promotional activity, nor does PokerBROS endorse it.