Nick Airball loves poker very much.
"Look at his insane schedule," writes Ryan Feldman .

Monday: Vegas heads-up [vs. Berkey]

Wednesday: LA Hustler Stream

Thursday: Live at PokerGo Vegas

Friday: LA Hustler Stream

Sunday: heads-up in Vegas

The craziest thing is that even between cities, he gets there with Uber.
Where can I play on Tuesday? Nick himself asked under this post.
Last weekend, Nick and Matt Berkey resumed their heads-up match. Matt had a very successful Saturday session and won $365.3k, on Sunday Nick won back $58.5k. They've already played half of the planned length of time, Berkey is up $306.8k so far.
Again not without controversy.
"Lol, interrupted the match again," Berkey wrote to friends during the last session. – He hid big chips behind the stack, because of this I turned my hand over ahead of time. Thought he called when he took those chips. (Ed. – I wonder how you can think that someone is calling because he took the chips ?!)

Now we are waiting for the floor, he's now trying to get my hand killed bc I'm on my phone while waiting.
Phil Galfond is tired of all this clowning around:
– In all previous matches where I acted as an arbiter, I had to interfere 0 or 1 time. This is already 8. Usually in controversial situations, both parties agree on what happened, but disagree on what is considered fair. Here we have to deal with two different accounts of reality.

Let me know if someone is willing to take over my work and personally oversee each session 🙏
– "What do you get for this?" someone asked in the comments. "Good dental coverage?"
"Only good karma," said Galfond.
Max Silver won two jackpots at the PLO tables:
If someone showed me 2 of these and said they have hardly played any poker I would call them a big phony liar.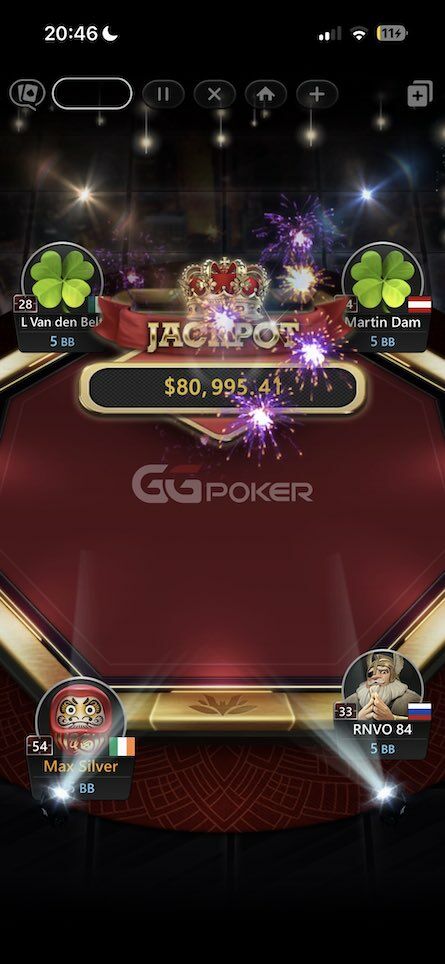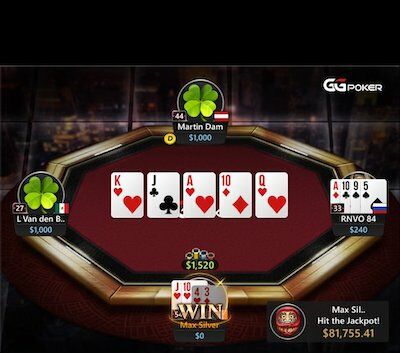 "Also for anyone thinking this is an appealing format, it's an awful format and even though I'm somewhat good at PLO I'm definitely losing to the insane rake and perfect regs/bots."
CryptoApprenti dreams of playing heads-up with Tom Dwan:
"Tom, I'm sorry for posting personal messages without your permission. But I'm so excited about the HU with the legend, despite the fact that I myself only learned the rules 1 year and 4 months ago 🤗🤗🤗"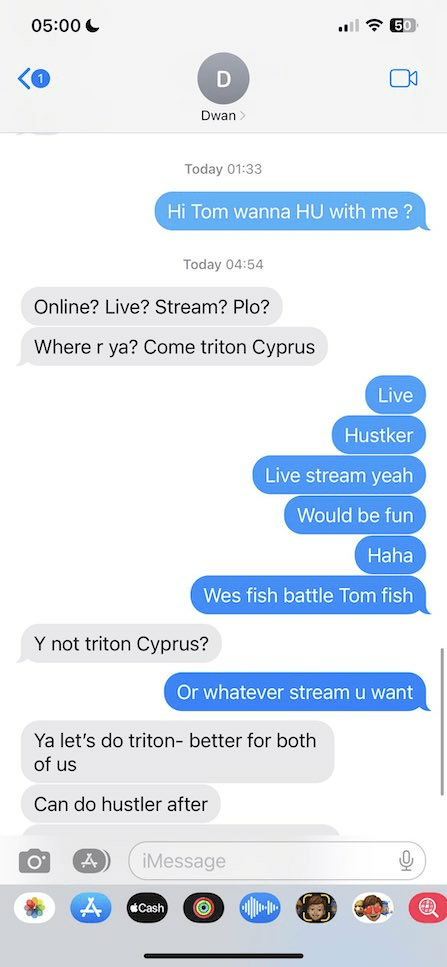 – Hi Tom. Do you want to play with me HU?
– Online? Live? Stream? PLO?
– Live streaming live. Hustler. It will be fun. Wes the fish vs. Tom the fish.
– Why not Triton Cyprus?
– Or whatever stream, you choose.
– Let's do Triton, it's more convenient for both of us. Can do Hustler after.
– Ahem, Tom, – Jungleman showed interest in the negotiations but was ignored.
The Triton series in Cyprus starts on May 10th. The main event will be a $200,000 buy-in tournament that pros can enter by invitation only.
The first such tournament was won by Sam Grafton.
Already 10 teams are known. Phil Ivey, Fedor Holz, Jason Koon and others received invitations. The full list can be found on the tournament website. Our players are not among the field yet.
Magnus Carlsen joined the Botez sisters' stream and seemed to be having a good time.
A little earlier, Magnus and Alexandra Botez played poker together.
During the break, the strongest chess player in the world was forced to recall his main profession.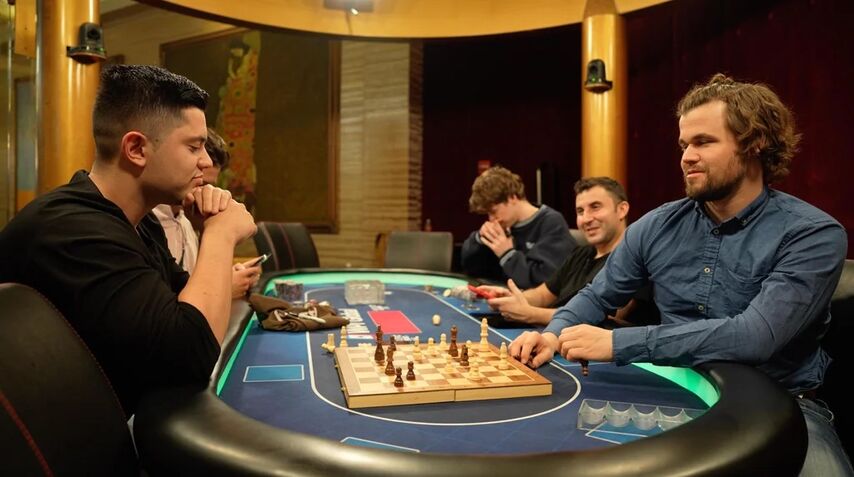 Magnus's rival was a local regular and popular blogger Mariano:
"Let me tell you a few details," he wrote on reddit. Spoiler alert: I lost. Played for 3 minutes, he gave odds to win. In blitz my rating is around 1,500. I had a winning position (of course), but in the end I got into time trouble and blundered all the moves.
Mariano ended the story of his failure with the phrase "I bricked my own Pipi after the game" – attempts by the GipsyTeam editors to decode this message were unsuccessful, we will be grateful for versions in the comments.
Isaac Haxton was asked if Carlsen could become the strongest heads-up player in the world if he focused entirely on poker and studied GTO for a year.
"Probably not," Haxton replied. "Although HUNL is relatively niche and relatively easy. I'm not sure anyone is working super hard at it right now. Given a great team supporting him and hard work, he's got a shot.

If you said MTT, no chance."
– If given 1 year, and coaching from say 3 elite pros, (including yourself) what level of tournament player could you get him to?
– "Certainly top 1000, winning in anything short of the very toughest tournaments. Probably somewhere around top 100, maybe even top 25. At some point being technically near-perfect isn't enough and you also need some "soft skills" that only come with experience."
Rob Yong thought about how to improve live games:
I have been debating this with cash game organisers; Question;

"What is the optimum format to encourage action, reward players who play more hands but not increase loss rates of weaker players?"
Of the options proposed by Rob, "increased ante" won the most votes.

Makeboifin gave some advice in the comments:
– Straddles make the game tighter

– 3 blinds is the same as straddle

– With antes, the game really gets looser

– Stand-up games (ed. – all participants get up, you can sit down only after the hand is won. The player who remains the last to stand pays a fine to everyone.) looks very fun, but it seems to me that weak players will simply be destroyed in them.
Venividi1993 revealed his name. More precisely, he was forced to do this in the GGPoker client.
"Preparing a lawsuit against Doug Polk," Venividi cryptically wrote about this and accompanied the tweet with a screen from the $215 tournament.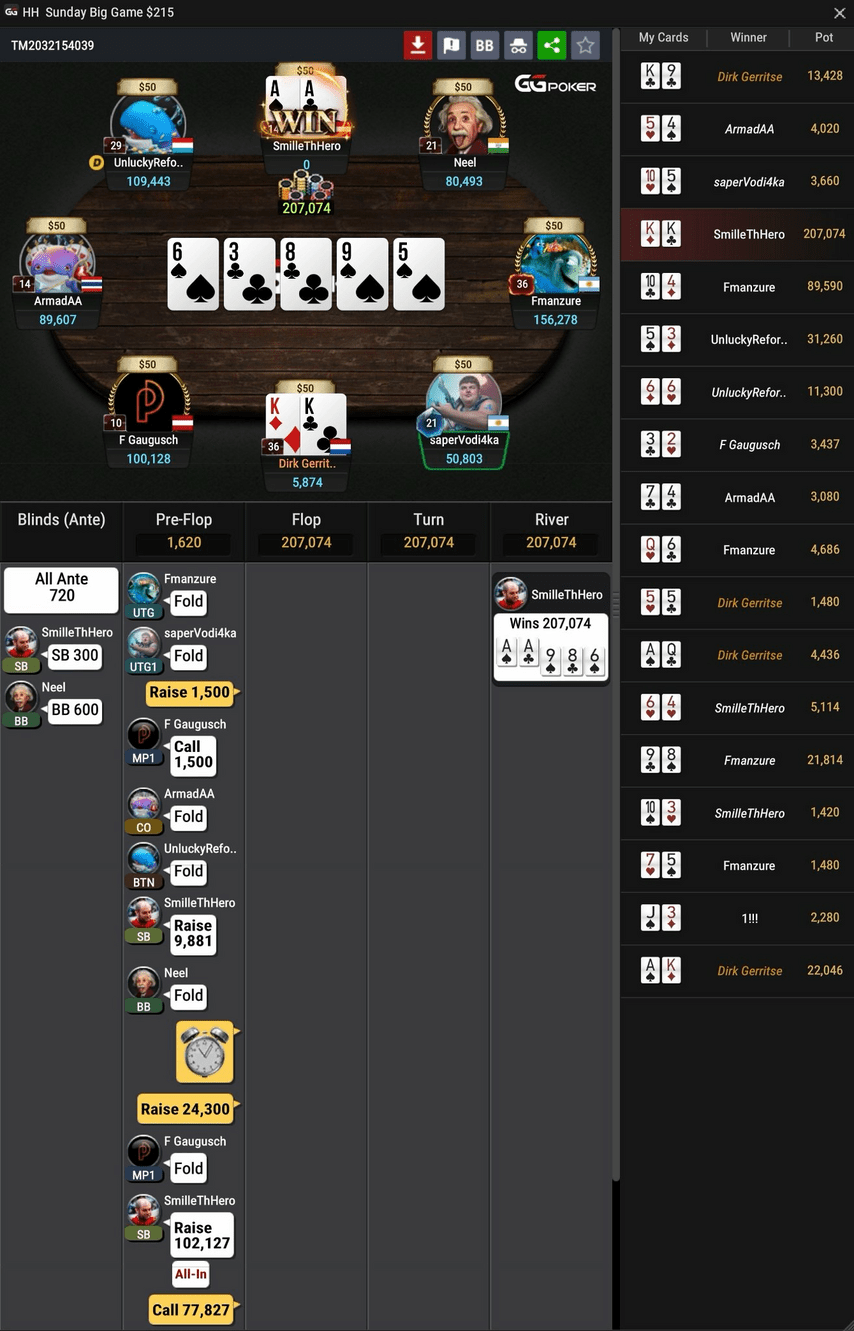 Dirk clearly doesn't play much live.
Rui Cao complained about his girlfriend:
My gf railed me today for a while and after a few "tight (KQ)" folds pf, told me it's better to go party if I only wait for aces…
"You are the perfect couple," said Matt Berkey.
Daniel Strelitz remembered the best hand in his life:
When I was 18 I was playing 2-5 I straddled and had 54o. A bunch of limps and we get the 556r flop. I lead, only the bb calls. Turn 6, he leads. I folded face up.

A lady at the table was like woah, you had a full house!

I said I know but so does he, and he turned over his 6.

Think that's when I peaked. Was like as poker cool as you can get for a young kid
Charlie Carrel became a bit of a witch hunter, and as a result, became the laughing stock of virtually the entire US music industry.
Steve Albini, a big fan of poker and quite a big name in music, went back and forth with Carrel.
– "This guy is paying for likes and follows, right?" Charlie reacted to one of Steve's tweets.
"This is probably the funniest thing that has ever been written to me," Albini replied.
– Your like-to-view ratio is out of this world – multitudes higher than the most successful people on the platform. And it was subtweet. Either you're lying, or your brainless, woke nonsense organically outperforms every other creator for some reason.
A discussion of the ironic remarks about Charlie was reposted on the Instagram of the popular music site Stereogum and on the Twitter of the rock band Eve 6:
When you can't understand why the guy who made nirvana and pixies records gets more engagement than you who paid 8 dollars for twitter
The latest tweet has 2.5 million views and 55.5k likes.
– Wow! Charlie, so you became popular, congratulate Carrel in the comments.
Steve O'Dwyer came into the Irish Poker Main Event with his lucky chair.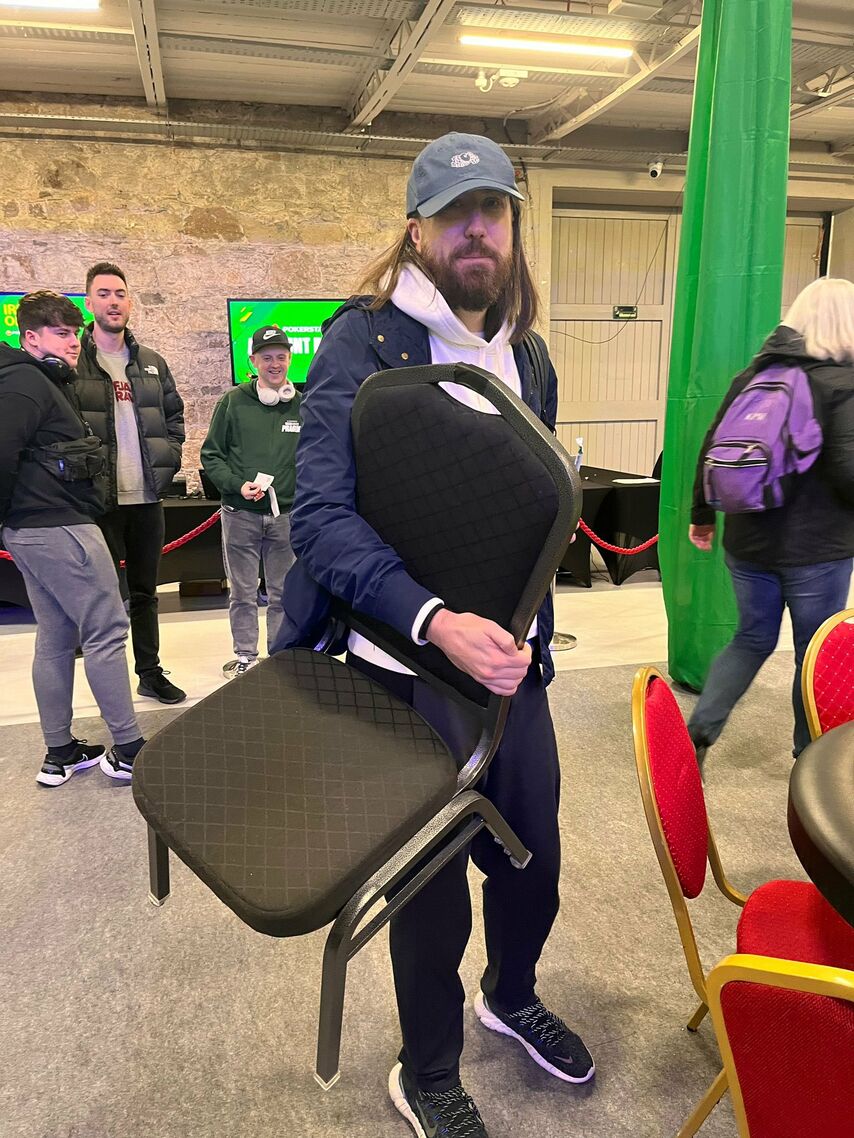 Last year, it was this chair that brought Steve victory, you can read more about this story in his recent interview.
However, this time O'Dwyer didn't even make the money, and the once happy token immediately fell out of favor:
For Sale: A formerly lucky chair (bag and cushion not included)

Contact: Steve O'Dwyer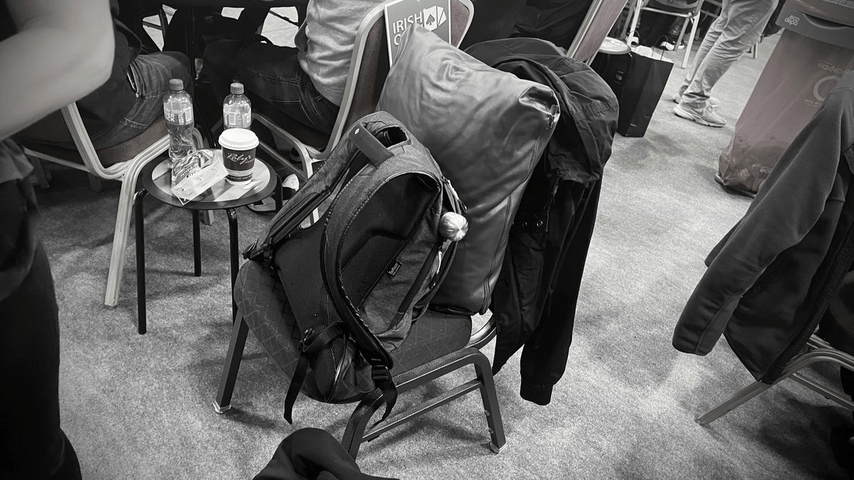 Kevin Martin is disappointed in humanity:
My credit card was stolen and the thief bought 37 lottery tickets. So disgusting. What does it say about society. Like go play poker or buy silver or something. LOTTERY? Horrible EV decision.
"Well, I wish us luck," Kevin added a little later. – I think I can count on 10%.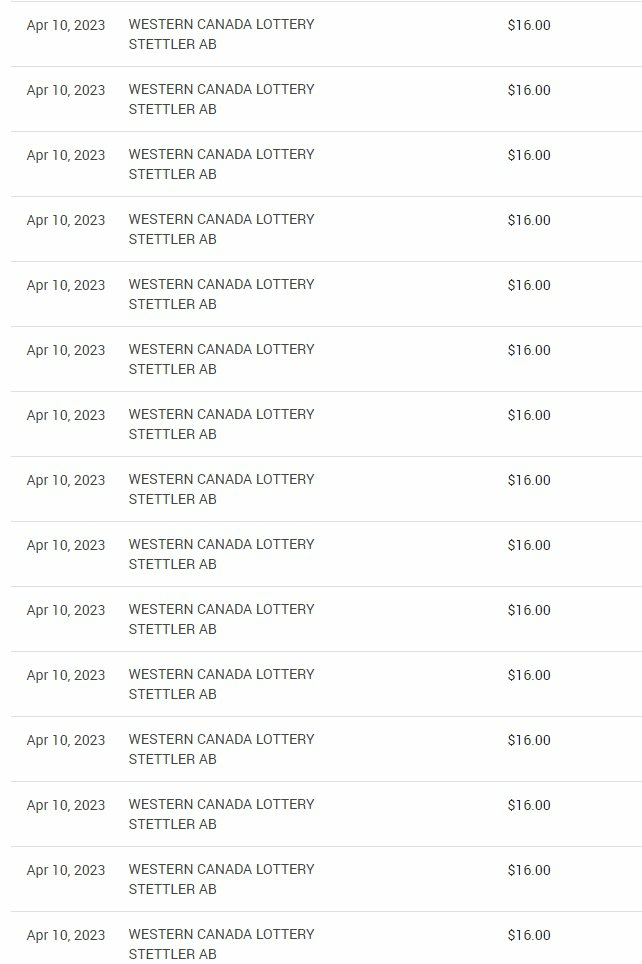 Daniel Cates probes the waters for a new bet:
-- Does anyone want to make a bet I can get to 100k subs on YouTube by the end of the year? (Ed. – he has less than 5,000 now)
"Most likely, you have no chance," Tonkaaaap was pessimistic. – What amount are we talking about?
– Depends on the odds.
"It's very easy if you hire the right team and impossible if you make the wrong choice," wrote Joe Ingram.
One commentator provided a list of poker channels that have over 100,000 subscribers.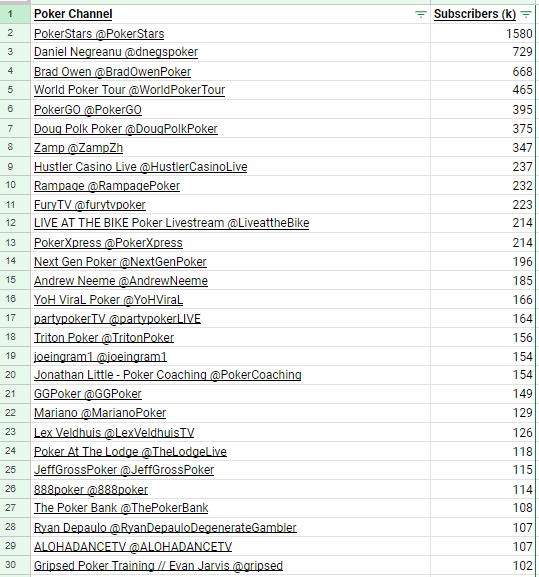 The author did point out that she compiled the list alone and could have missed some channels, especially foreign ones.

If GipsyTeam fails to restore their channel with 40,000+ subscribers, then we will have to be unwitting participants in the Cates bet.
Subscribers reminded Daniel Negreanu of a long history:
"Many years ago we played $10/$20 at Commerce with Tobey Maguire. You suggested that you play the cards that Toby folded preflop. No one objected, and you won a couple of impressive pots."
"True story," Negreanu replied. "Toby Maguire was rather tight at the time so his discards were juicy!"