What is all-in in poker, also known as "shipping it" or "shoving"? If you move every single chip you have into the pot, that's called going all-in in poker. When you move all-in, you won't have any more actions to make and your full chip stack is in play.
If a player holds strong cards, moving all in could be very profitable. If another player calls, they might get their chips matched and double their stack. Moving all-in is also used to bluff and force opponents into giving up, since the move signals strength.
This quick article will reveal basic rules for moving all-in, plus important all-in strategy points.


Long-running room with lively cash games and eight-figure MTTs
GT Bonuses


Bitcoin and US-friendly room that allows HUDs
GT Bonuses


Global crypto-only room with bad beat jackpots and weekly leaderboards
GT Bonuses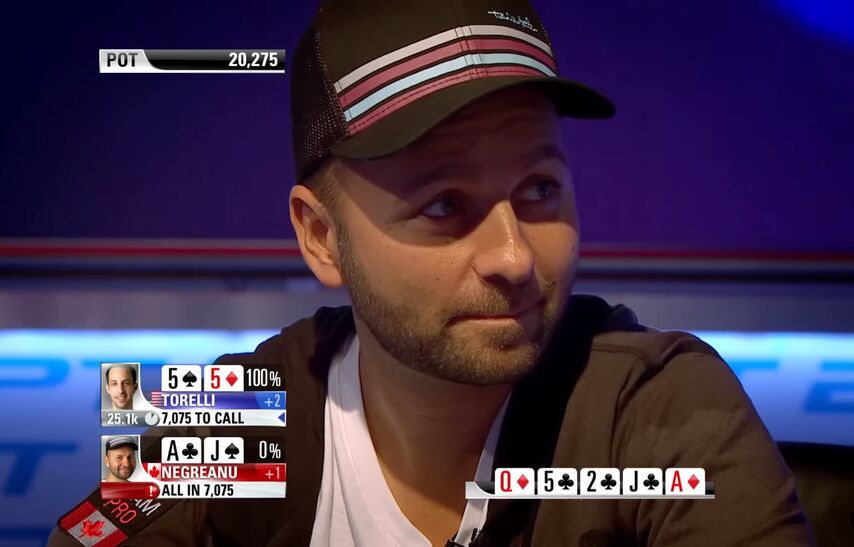 How to Go All-In Live and Online Poker
In no-limit poker games, you can move all in at any time.
If you're playing live poker, in a casino or cardroom, you must clearly signal your intention. The best way to do this is by communicating with the dealer. Make eye contact and clearly announce "all-in". Once you know that the dealer has understood this, you're all-in, because you've made a binding statement.
You don't have to slide all of your chips into the middle of the table unless you want to remain silent. Some players prefer to verbalize their all-in, while others would rather put their stack in the middle.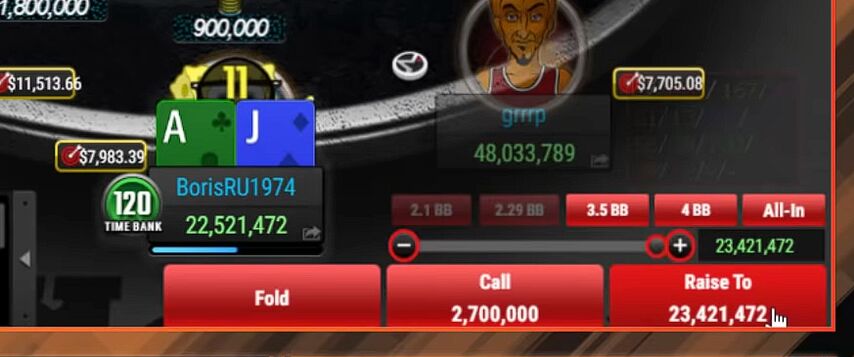 In online no-limit poker, you will have two different ways to go all-in. Poker rooms give you a convenient bet slider and several buttons for different bet sizes, including an All-In button. You can either use the slider to select your entire stack by moving it to the furthest right position or just click All-In. You'll have to confirm this by clicking your bottom right button.
No-limit poker makes it easier to move all in, but other formats like pot-limit make it a slower process. You'll need to wait until your all-in bet is the same size as the pot or less.
One place where you can easily practice your all-in moves is freeroll tournaments. There's no entry fee for these events, but you can still win real cash prizes. Check out our schedule to see the events running today.
Register using this link to get access to GipsyTeam bonuses:
Increased first deposit bonus
Increased rakeback and reloads
Help with deposits and cashouts
Access to closed freerolls
Round-the-clock support
Win real money in tournaments without buy-in!
114 more freerolls
When Should You Move All-In in Poker?
Players don't move all in very often in poker games, but some situations require it. In cash games, all-ins are a powerful move reserved for specific situations. However, in the late stages of poker tournaments, you'll see all-ins constantly. This brings us to our first all-in situation.
When you have a short stack, you have extra incentive to move all in. If you have less than 15 big blinds, you shouldn't be playing passively. You've also got to maximize your equity, but if you play passively, you might go up against multiple opponents. Being heads-up against a single opponent gives you a much better chance to win the pot. If you have a short stack, you should pick a moment to play aggressively with an all-in and maximize your equity.
If you have a strong hand, you can get maximum value by going all-in. Remember that an all-in might be a big bet/raise and your opponent will need a certain hand to call it. You should understand ranges in poker to identify hands your opponent can call your all-in with.
Sometimes you need to go all-in as a bluff. It would be nice if you could always have the nuts, but that's not how poker works. Every player needs to balance their all-ins with strong hands, semi-bluffs, and bluffs. Make sure you aren't making too many all-in bluffs. They might work in the beginning because of the perceived strength of moving all in, but your opponents will catch on.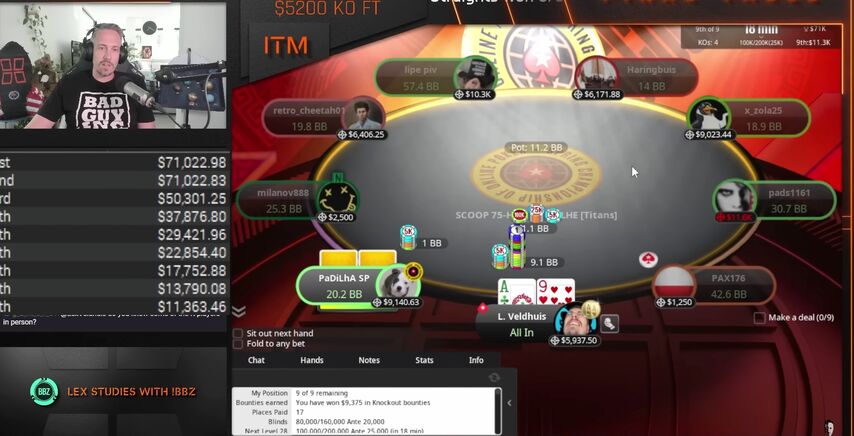 In the late stages of MTT (multi-table) tournaments, you will need to move all-in much more often than in cash game poker. There are a lot of reasons for this. The blinds are going up, which makes everyone's stack value slowly (or quickly) decrease. With a shorter stack, you'll want to play more aggressively to avoid your chips slowly depleting. You've got to be aggressive in the late stages and secure your place at the final table. This means choosing spots to go all-in.
Choose one of these poker sites for the best tournament line-ups. Partypoker's Daily Legend series should be your first stop. They are giving away more than $3,000,000 each week, with lots of low buy-in events with large prize pools.


Deposit bonus
100% up to $600
Other
PLO8, Stud, Razz, and other rare games
Convenient software
Big guarantees in tournaments
Bonuses from the GipsyTeam
$30 upfront or up to $600 on your first deposit


Deposit bonus
100% up to $600
Other
High rakeback
Daily Leaderboards
Satellites to worldwide tournament series
Bonuses from the GipsyTeam
Access to exclusive promotions
Bonuses for active players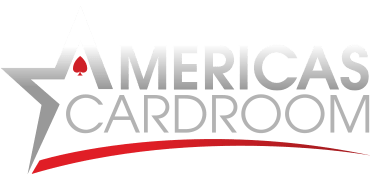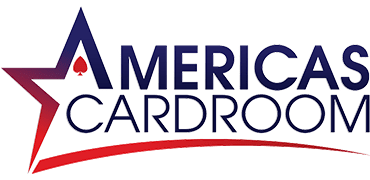 Deposit bonus
100% up to $2,000
Other
Playing with amateurs from USA
Regular rake races
Bonuses from the GipsyTeam
Help with withdrawals and deposits
Bonuses for active players
What Are All-In Side Pots?
When a player goes all-in with a small stack, and other players continue, that's a side pot situation.
Let's do a clear example to show the rules for side pots.
Player 1: 100 chips
Player 2: 300 chips
Player 3: 300 chips
The game is no-limit Texas Holdem and three players have just seen a flop. Player 1 moves all-in and both players 2 and 3 decide to call the bet.
The pot now includes 100 chips from each player, plus all chips that were in the pot from the preflop action.
Player 1 can only win those chips and nothing more. All of the chips in the pot before Player 1 moved all-in, plus 100 chips from Player 2 and 100 chips from Player 3. Those chips are now the side pot.
Players 2 and 3 can continue to bet and put chips in the pot, but Player 1 cannot win any of the chips. These chips are called the main pot. Players 2 and 3 are playing for the main pot, plus the side pot.
Check our guide to splitting pots if you need a more detailed description of how and when to split pots.