Mobile poker clubs like PokerBros give players a totally different way to play poker.
On major poker sites, you're thrown in with a massive pool of players, but that's not exactly how mobile poker clubs work. When you join a club app like PokerBros, you choose from hundreds (if not thousands) of individual clubs made of smaller groups of players. These groups tend to be full of weaker players from across Asia, Latin America, and North America.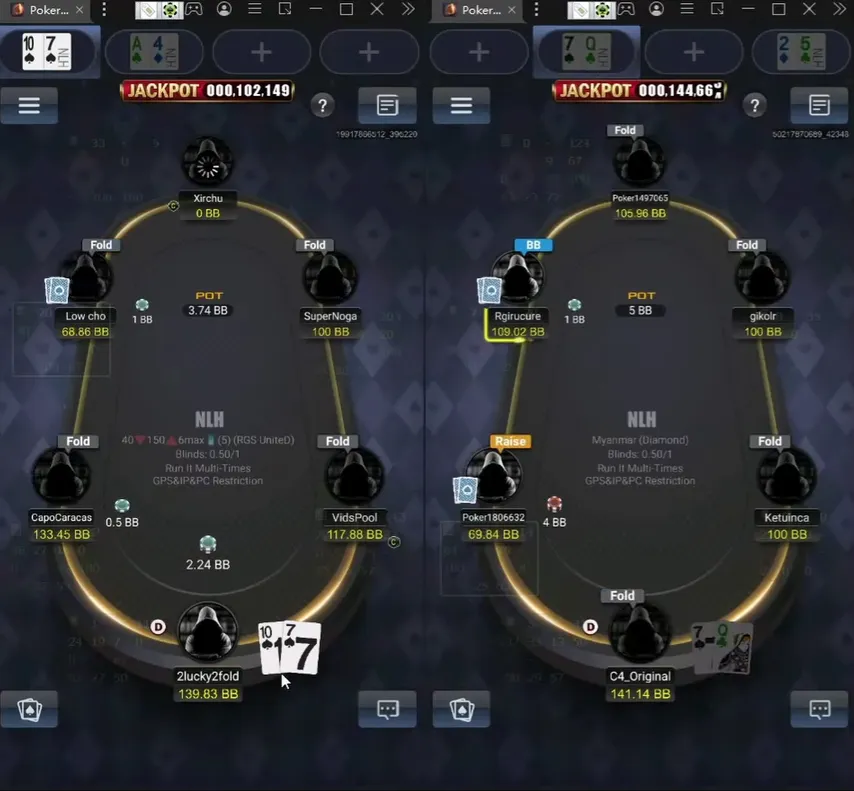 Each club on PokerBros may be very different from the next one, so you've got to know which clubs to join. For example, some might be popular spots for NLH and PLO, but other clubs might have great PLO5 action. Some clubs might have 30% rakeback, while others offer 45%.


Long-running room with lively cash games and eight-figure MTTs
GT Bonuses


Bitcoin and US-friendly room that allows HUDs
GT Bonuses


Global crypto-only room with bad beat jackpots and weekly leaderboards
GT Bonuses
First, you'll need to download the PokerBros app. Then, we're going to show you a list of the best PokerBros clubs to join, and how to join them.
How to Download and Register with PokerBros
Downloading PokerBros is easy with iOS and Android devices. In places where major poker sites are not legal or not available, PokerBros might be a perfect option.
Just head to the Google Play or Apple Store and search for PokerBros. There isn't a PC version of the PokerBros app, but we'll update you if one gets released. For now, PC players must download and play PokerBros through an emulator like BlueStacks.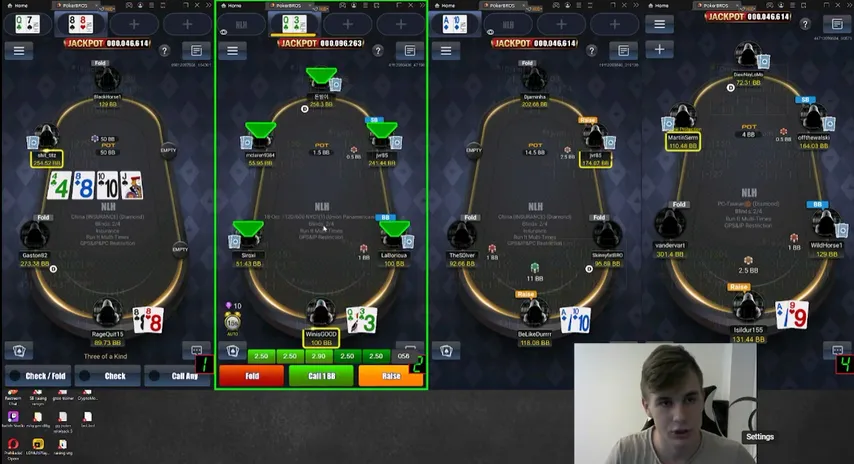 After downloading, it's time to register (if you haven't already).
When you open the PokerBros mobile app, you're going to see a login screen, with a Register button near the bottom. Click on that and enter your username, password, and nickname to create your PokerBros account.
Now, we'll show you how to join a club on PokerBros.
How to Join Clubs on PokerBros
Once you have logged in, you should be on the PokerBros main screen.
Look for the small magnifying glass towards the top right of the screen. Click it.
Now the Join a Club window will open. Enter the Club ID and Referrer ID (Agent ID).
Hit Next.
Now that you have applied to join the club, one of the organizers will approve your application.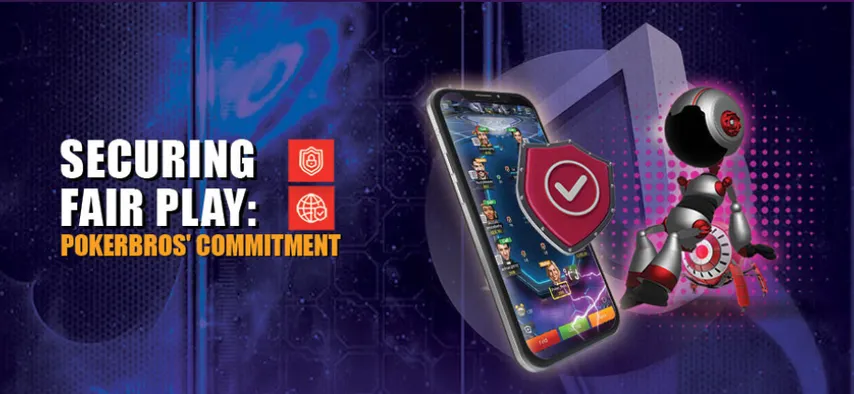 PokerBros is committed to offering fair games and even has a dedicated game integrity team, but the agents and real money clubs are separate (not affiliated with the PokerBros company).
For this reason, it's smart to not join clubs that haven't been personally recommended by a friend or trusted poker website. A recommendation can give you extra confidence because you won't be going in blind, without know how reliable or trustworthy a club is.
Remember, mobile poker clubs don't have the same traditional cashier as major poker rooms. Deposits and withdrawals are all handled by agents, which can be straightforward, but risky if you're randomly choosing agents who you don't know. By choosing one of the affiliated clubs on our list, players can get some degree of protection.
Club apps aren't for everyone and some players prefer the bigger established poker sites, like partypoker, PokerStars, or ACR Poker. These larger rooms have much lower deposit limits, like $10 or $20, plus you'll likely get a bonus on that – even though it's a small amount.
The Best PokerBros Clubs to Join
Yes, we've put together a short list of great PokerBros clubs and unions to join, but new ones are always popping up. Look at the ones we've got here, then contact our GT+ service to find out which real money clubs and unions are hot right now on PokerBros.
Any Club on the Diamond Union
The Diamond Union is the largest cash game union by a large margin, with a reputation for soft competition. The popular cash game formats here are NLH, PLO, and OFC, but the Diamond Union also runs several daily MTTs. This union is so massive that they even host live tournaments in the US.
Rakeback: 30%
Contact us for an updated Agent ID and Club ID for the Diamond Union.
GEOgraphy Club – Paradise Union
Although there are no MTTs on the GEOgraphy Club, it has cash games running nearly around the clock. No-Limit Holdem games go from NL10 to NL1k and PLO games go up to PLO2k. The club also has PLO5 and PLO6, although there is less traffic than NLH and PLO4.
Rakeback: 35%
Club ID: 193017
Agent ID: 2422101
Fold Club – The Rec Room Union
The Fold Club on the Rec Room has an attractive 45% rakeback for members, who are mostly from America. The stakes are a bit smaller in this club, which will be fine for most players. You can play NLH60 – 200 and PLO5 between 60 and 200. The Fold Club also has PLO4 and PLO6 with more limited buy-in sizes. There are cash games here, but no MTTs.
Rakeback: 45%
Club ID: 1644557
Agent ID: 1929278
Lucky_Stars Club – The Lucky Stars Union
The Lucky Stars is one of the unions that focuses on low-stakes No-Limit Holdem and 5-Card Omaha. You can expect a few hundred players online at the most, with lots of very recreational action. Outside of peak times, there are far less tables, but the action really picks up around East Coast USA primetime.
Rakeback: 40%
Contact us for an updated Agent ID and Club ID for the Lucky_Stars Club.
Contact GT+ for the Best PokerBros Clubs
If you want to find which clubs or unions are best at this very minute, you should reach out to us.
GipsyTeam support
We will help you solve
any
poker question
We work
around the clock
without weekends and holidays
We respond within 10 minutes
Increased rakeback and personal bonuses
Help with deposits and cashouts
Access to mobile applications
Solving problems with accounts
Technical support
Questions about the site and forum
Not only will we find the most trusted agents we can, but we'll check to see if promotions are running for these clubs and unions (because they often are).
You can get extra rakeback or learn about exciting events happening on other mobile club apps, but we'll also show you upcoming club freerolls.
Official Disclaimer
• PokerBROS is not a sponsor of or in any way involved with promotional activities, nor does PokerBROS endorse it.
• PokerBROS is an online social gaming platform and does not provide any real money service.