The playing card suits everyone uses for poker come from the traditional French deck of cards. These are called French-suited cards, with clubs, diamonds, hearts, and spades. Modern decks display the suits in the corners, known as index pips or corner pips.
Poker has no suit hierarchy, even though many players will say the Ace of Spades is the most beautiful. Other card games value ‌suits differently, but suits are equal in all types of poker.
Here's the GipsyTeam guide to card suits in poker, plus, we'll tell you why the King of Heart has no mustache.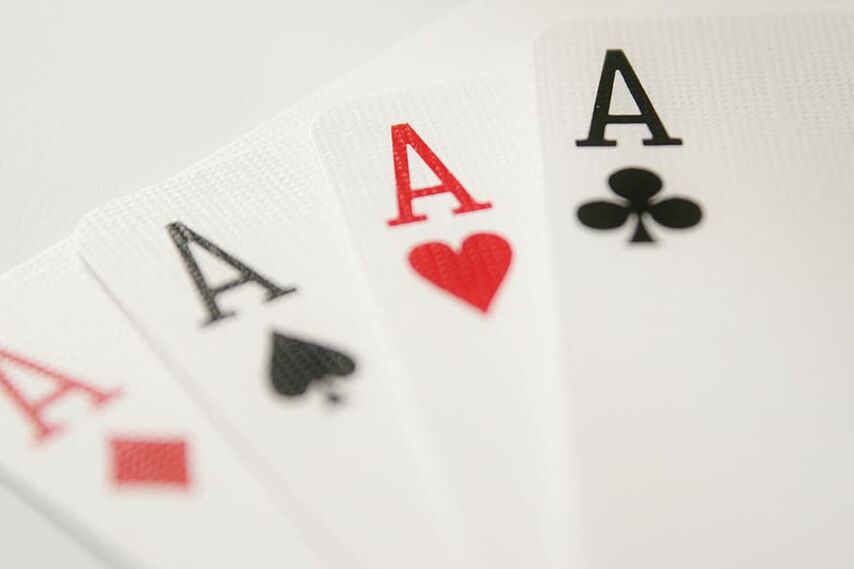 What Are The Suits of a Deck of Cards
The clubs (♣), diamonds (♦), hearts (♥), and spades (♠) that we see today at Texas hold 'em tables are well-known, but very few people know how we got these symbols. Some claim that each suit represented a level of society, from the lower to the elite.
Suits were more variable in the past, including birds, sorcerers, and chalices, each having a different meaning and significance.
The suits on playing cards were likely custom-ordered in the early days, like getting your initials embroidered into towels or car seats. It may have been a way to show status and heritage.
Nowadays we have standardized suits: clubs, diamonds, hearts, and spades. Red and black ink has been used for playing cards for hundreds of years since they're easily accessible and cheaper than other colors.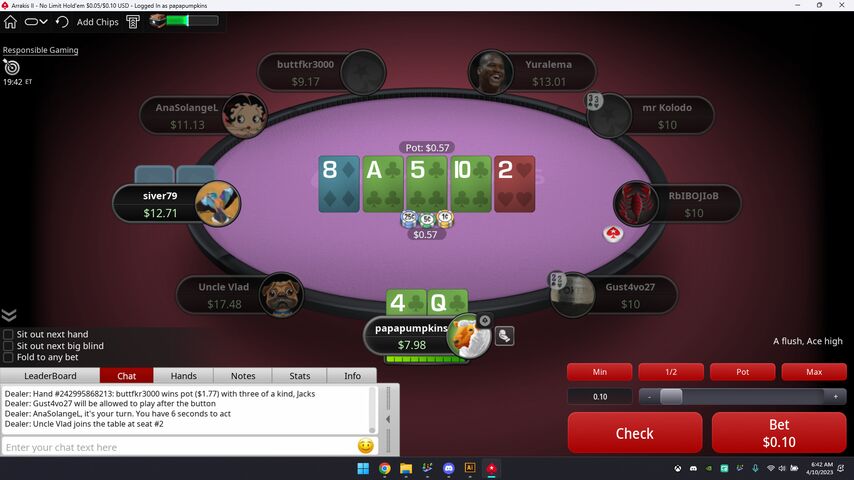 Online poker doesn't need ink to change the colors of your cards. Four-colored decks have become more popular, featuring green clubs and blue diamonds. This is PokerStars, one of the biggest and best in the online poker world. They have free play and real money options for Texas hold 'em, Omaha, short deck, and tons of other formats.
Whether you like playing convenient cash games or sitting down for multi-table tournaments, PokerStars has a wide selection of tables. If you'd rather speed things up, they've got Zoom, where you can start a new hand the moment your last one finishes. It's all in our PokerStars review.
What Are Face Cards and Numbered Cards
Each 52-card deck has thirteen cards for each suit, comprised of 10 numbered cards and 3 face cards.
Numbered cards go from ace to ten. The ace takes the place of the one in the sequence. There are 10 numbered cards in each suit, giving us a total of 40.
Face cards are the Jack, Queen, and King of each suit. With three in each of the four suits, that's 12 face cards in total. One of the first examples of face cards came when the Persians started using them in Iran, sometime before the 16th century.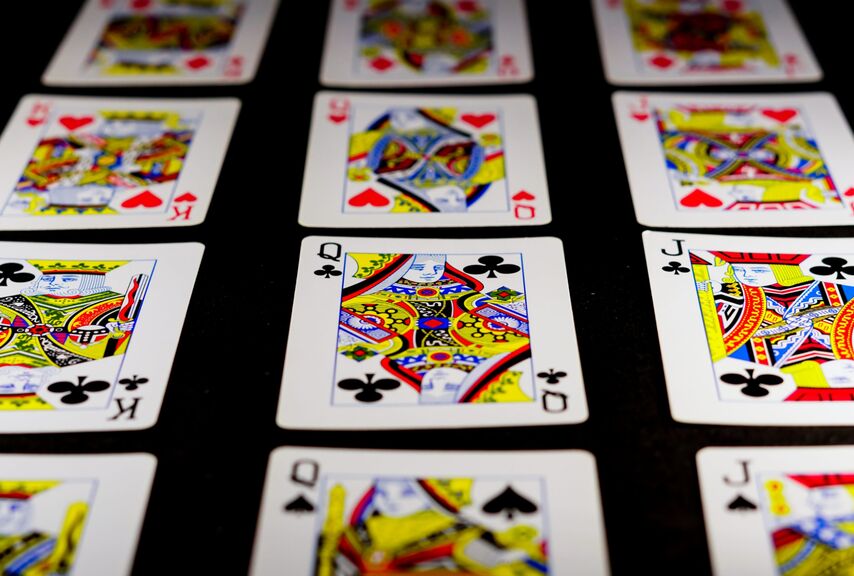 Most people don't know that the Queen only made it into decks in the 1440s. The world was more male-centric before then, so the playing cards featured Kings, Knights, and Knaves (which have been renamed Jacks).
The King of Hearts has a small detail that most people don't notice. He's the only one of the four kings without a mustache, plus a sword instead of an axe. Both were caused by printing errors which eventually became standardized.
Want to play online poker but not sure where to start? We mentioned PokerStars already, but another trusted site you should check out is America's Cardroom. New players get a 100% matched welcome bonus, up to a maximum of $2000. They have classics like no-limit Texas hold 'em, pot-limit Omaha, Omaha hi/lo, and other formats. You'll find a nice selection of tournaments and sit & go's too, with a range of buy-ins.
What Are Pips and Index Pips on Playing Cards?
"Pips" are the small symbols on playing cards. The center of numbered cards (ace to ten) has the same number of pips inside as the value of the card. For example, a five of hearts has five pips in the middle.
Index pips are the suit symbols in the corner of playing cards. GGPoker lets you "squeeze" your cards and reveal the corner pips slowly, adding some tension to the game. It's just one of many features of their outstanding software. Standard decks have the card's number or letter above the index pip (a club, diamond, heart, or spade).

Ever wonder why the Ace of Spades is larger and more decorated than other aces? It's actually related to taxes. In the early 1700s, tax cards were stamped with an ace of spades when all fees were paid. This gave this particular suit of ace a little more prestige than the others, something that has carried forward to this day.
Suits: The Origin Story You Didn't Know
Playing cards are not very durable. Unlike the pyramids, it's hard for them to survive thousands of years (especially if they're being played with).
One of the earliest known uses of suits in playing cards came from the Mamluk Empire in 1370. It's very hard to pinpoint the exact moment they started being used. Later on, the 15th-century Persian game of Ganjifa featured eight different suits and a whopping 96 cards in total.
The Chinese were also using suits on playing cards sometime around 1600, dividing cards into civil and military suits.