Poker is a game of betting. Usually, the more you bet, the more you will win. It's not always the case of course, but establishing an aggressive image can get you paid off in a variety of different ways. One of the best ways to be aggressive is to perfect the art of Cbets. 
What is a Cbet in Poker
This is the name of the bet made by the player who was the aggressor on the previous street (short for "continuation" bet). Therefore, if a player raised preflop, then a bet from him on the flop will be a continuation bet. If someone besides the preflop raiser makes a bet before them, it is not considered a Cbet. That is often considered a donk bet.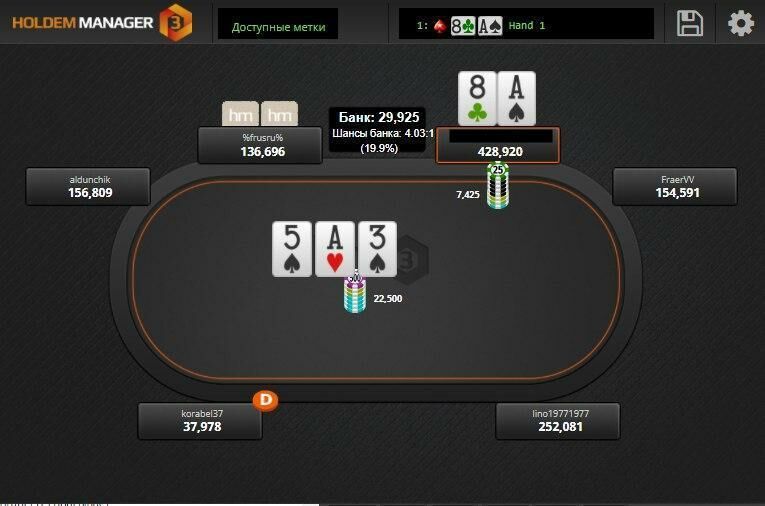 Some players use different strategies when it comes to cbetting. Some will say that you should cbet 100% of the time, regardless of the flop that came out or your holdings. They do this in order to balance their range, so it is difficult for players to put them on a specific hand. At the same time, blindly cbetting all flops can come back to haunt you, especially if skilled players are able to adjust to your aggression. Having said that, it's important to note that you shouldn't simply cbet every time you hit the flop, and check every time you don't. Otherwise, your play will be easily exploited. Finding a healthy balance between the two will likely lead to the most success.


Long-running room with lively cash games and eight-figure MTTs
GT Bonuses


Bitcoin and US-friendly room that allows HUDs
GT Bonuses


Global crypto-only room with bad beat jackpots and weekly leaderboards
GT Bonuses
What Kind of Flops to Cbet on
In general, aggression is usually the correct answer when it comes to poker, so if you raise preflop, you should be prepared to Cbet at least once since you have the betting control. This is especially true on dry, uncoordinated boards, meaning a flop such as [Kd][8c][3h]. This is a rainbow flop, and there are no straight draws either. Therefore, you should be looking to Cbet with virtually your entire range here, whether you have a king or not. That is because it is going to be very difficult for your opponent to continue on this kind of a board without a king, two pair, or a set. Meaning if they simply have a weak ace, Queen high, or a small pair, they will likely be folding.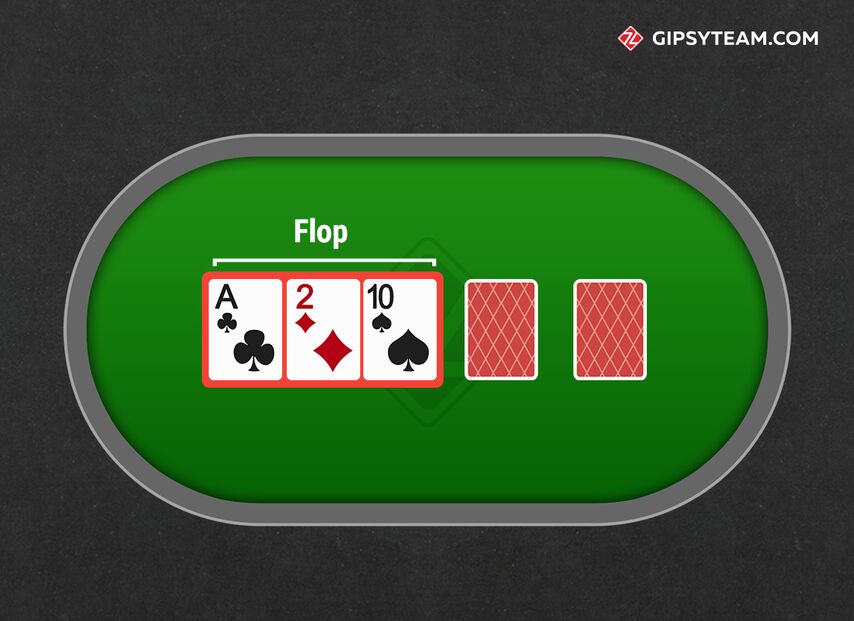 On the other hand, you should look to slow down on Cbetting if the flop is wet, or coordinated. Say the flop comes down [Js][10h][9s]. Even if you have a piece of the board, say Ace-Jack, you may want to consider not Cbetting, especially if there are multiple players in the pot. That is because it is very easy for a player to check-raise with a big piece of the board, and there's a good chance your hand won't be able to hold up to the pressure on future streets. Some would argue you should still cbet in order to thin out the players in the hand, which can also be valid. As usual, the correct answer likely depends on table dynamics and the play of your opponents, and you can work on your cbets on sites like AmericasCardroom, 888Poker, or PokerStars.
How to Decide on a Continuation Bet
There are a few things to keep in mind on deciding whether to continuion bet or not. These factors could help you avoid wasting blinds, which could often be the deciding factor in some tournaments, as margins can often be so small there.
The number of opponents in the pot. This is the first thing to evaluate. The more opponents, the more carefully you should choose the situation for the bet.
Opponent type. There are players who just like to watch the next streets, they are called "phones". It doesn't matter if they hit well or how big they bet, they will call. You shouldn't bluff against such players, but value bets are very profitable;
Board structure in relation to ranges. In other words, how well you or your opponent will usually fit a given board. Think about what hands the player will be here most often and how often he will call your continuation bet.
The strength of one's own hand. It is important to be aware of whether you are bluffing or getting. You should also come up with at least a rough plan in case of a call. Think in advance what turns you will continue to bet and which ones you should check.
Position. When your post-flop word is the last one, that is, you are in position, it is easier to bet, because there is already information about the opponent's move. Playing out of position, you have to act "blindly".
As a general rule of thumb, cbetting is rarely considered a bad move, because every time you bet, you give yourself two chances to win the pot. Either you have the best hand and you are getting value from a worse hand, or you give your opponent a chance to fold either the worse or best hand. Taking the next step to balance your cbetting will only make you more difficult to play against, but again, it's important to place some limitations on your cbets so that you aren't throwing money away in multiway pots with wet boards. The more you cbet, the more comfortable you will be playing post-flop, and the more success you will see in the long run.