Phil Hellmuth, also deemed "The Poker Brat", was born in 1964 in Wisconsin, United States. These days, Phil is well-known for his uninhibited personality, as well as having 17 World Series of Poker (WSOP) bracelets.
His main poker game is no-limit Texas Holdem and he has had far greater success in multi-table tournaments (MTTs) like WSOP, U.S. Poker Open, and some online events on GGPoker.
He's cashed in over 370 tournaments, and according to estimates, Phil's live winnings total almost $30 million. Several sources estimate Hellmuth's net worth at around $20 million.


Bitcoin and US-friendly room that allows HUDs
GT Bonuses


Long-running room with lively cash games and eight-figure MTTs
GT Bonuses


Daily cash races, MTTs and Spins with big prizes
GT Bonuses
There's a lot more to Phil Hellmuth's story though, which we'll cover in this 5-minute article.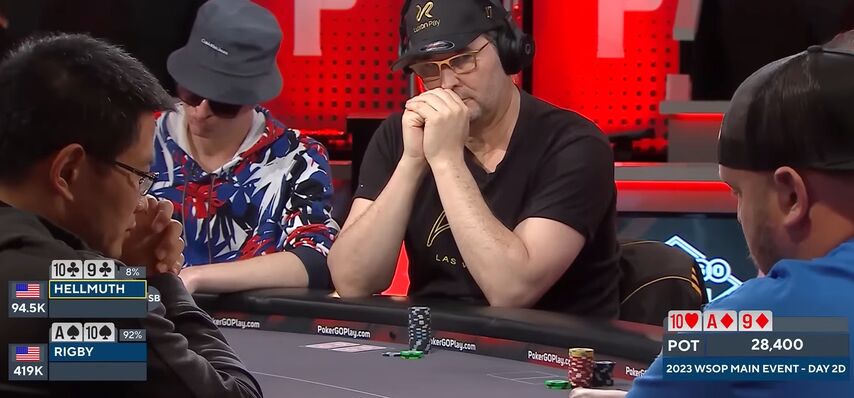 How Phil Hellmuth Started Playing Poker
The first time Phil Hellmuth started playing poker, was during his stay at the University of Wisconsin. He must have loved the game more than his studies because he dropped out after just 3 years to play poker.
In his early twenties, Phil Hellmuth was clashing with legends like Johnny Chan in WSOP tournaments and playing in televised events. In 1988, Phil was eliminated by Johnny Chan in 33rd place at the WSOP. The next year in 1989, he defeated Johnny Chan in heads-up play to win the WSOP Main Event.
This solidified Hellmuth's reputation and would be the beginning of an impressive number of WSOP bracelets.
Phil Hellmuth's Career Highlights
Phil Hellmuth has been playing world-class WSOP tournaments since 1988 and has racked up an enviable poker resume. He's active in other ventures outside of poker too, which adds to his net worth of around $20 million.
World Series of Poker
Phil's success at WSOP events is unmatched thus far. His 17 bracelets are so far ahead of the 2nd and 3rd place records that it's hard to imagine him losing his spot anytime soon. Phil Ivey and Johnny Chan both hold 10 bracelets, the closest records to Hellmuth's 17.
When he won his first WSOP Main Event in 1989, he was the youngest winner for that event, at the time. He held the record for almost 20 years.
He's made 64 WSOP final tables.
Phil has collected winnings from 186 WSOP tables, which is also a record he holds.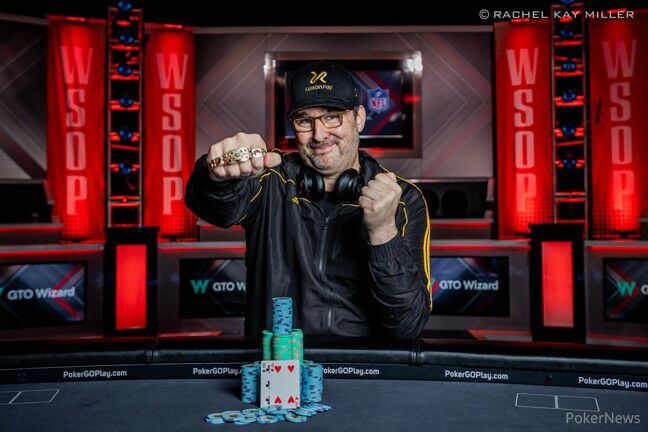 Poker Sponsorships and Other Investments
Phil understands that poker can provide income, but that diversifying with businesses and sponsorships is a better financial path. His sponsors include Aria Casino, and recently, Bitcoin Latinum, a cryptocurrency corporation. He also partnered with an energy drink company, Breinfuel, which supplied PokerGO events.
As an investor, Phil Hellmuth is involved in a popular mezcal brand called Kimo Sabe Mezcal that went public in 2021. He also invested in a company called Playmaker that handles sports betting, talent management, and sports media company.
Want to play poker – without any investment? Check out our roster of freerolls at major online poker sites. Some events have real cash prizes, while others get you into bigger MTT tournaments, but they're all free to enter.
World Poker Tour Achievements
Phil Hellmuth hasn't won a WPT event yet, but his achievements are still impressive. He's sat at 5 final tables and cashed in 18 different events. His biggest score in the WPT Legends of Poker got him $364,370 in winnings. In total, his earnings from WPT events boosted his net worth by $1,577,843.
Online Poker
"Playing with more amateur players online was really good for me", Phil said in a podcast. He's definitely a player who prefers to book his wins in live events, but he has online experience as well.
It appears that Phil hasn't come in first place in any online events, but he made it to 5th place in a $400 WSOP Online event and scored almost $40,000. He also reached 11th place in a $500 WSOP Europe tournament and scored around $8,000.


BetOnline
Bitcoin and US-friendly room that allows HUDs




Partypoker
Daily cash races, MTTs and Spins with big prizes
Register using this link to get access to GipsyTeam bonuses:
Increased first deposit bonus
Increased rakeback and reloads
Help with deposits and cashouts
Access to closed freerolls
Round-the-clock support
Books and Podcast Appearances
Phil Hellmuth has a lot to say, whether he is on a podcast, at a televised poker game, or in a book. He's authored a healthy number of poker books, like Play Poker Like the Pros, Bad Beats and Lucky Draws, and The Poker Brat book.
He's a lively guest for any podcast if the host can handle him. So far, he's appeared many
Daniel Negreanu is a vocal poker professional that knows Phil Hellmuth very well. These two can go from playful banter to heated arguments throughout the game.
It seems that at the heart of the matter, it's a debate over what it means to be the greatest poker player of all time.
Phil said on a podcast about Daniel, "He attacked me, saying hey listen, ya know, I'm not one of the all-time greats or something ridiculous like that"
Phil Hellmuth said that "everyone in poker" defended him in this case and went on to say that he is the greatest of all time at the current moment. After 4-5 years, Hellmuth thinks that might change, but knows that more wins can extend his reign.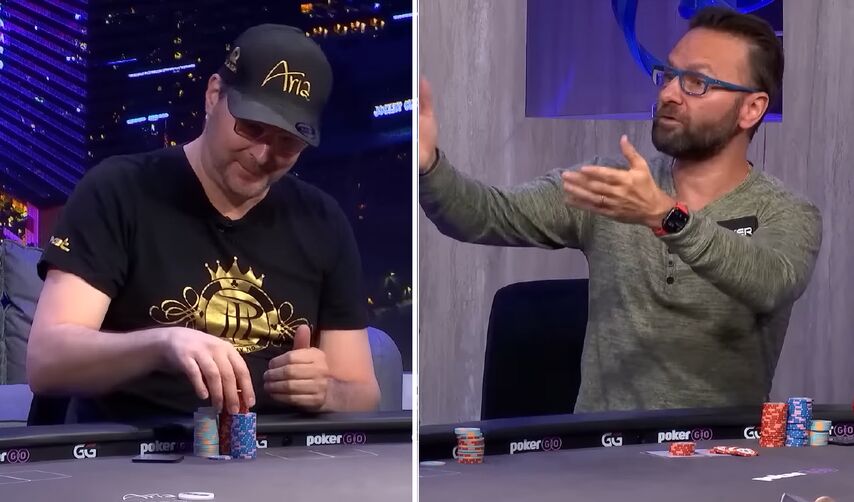 During a Poker After Dark game, Daniel couldn't sit quietly when Hellmuth said he was a better player than Phil Ivey. He let Hellmuth know that the only thing he did better than Ivey was promotion, but not playing poker in any form.
Hellmuth also said, "Ivey knows I'm better at Holdem than he is and he knows he's better at almost every other game than me".
Despite the harsh words that Hellmuth and Negreanu have for each other, they'll probably be friendly at WSOP tournaments over the next decades.