(Editor's Note: This article was originally published in January of 2022)
Satellites are an integral part of modern tournament poker. They draw huge fields for big events both online and live. The most famous satellite story is Chris Moneymaker's victory in qualifying for the 2003 WSOP Main Event on PokerStars for $38.
The creator of satellites is Eric Drache, who served as tournament director for the World Series from 1973 to 1988. In the first years, tournaments attracted ten people, and many did not understand why they would hire someone to work this role. But Eric added new tournaments to the schedule every year and introduced changes. During his time as tournament director, the number of participants in the WSOP Main Event grew steadily.
In the early 70s, Eric pioneered tournaments with antes, and from the very beginning of his career, he promoted the idea that all Vegas casinos follow the same tournament rules. Eric also identified poker dealers as a separate profession and began to ensure that they were prepared for the series. Previously, casino employees from other games were invited to poker tables. They knew how to deal cards, but did not understand the intricacies of poker at all.
After the World Series of Poker, Eric worked briefly at the Golden Nugget Casino until Steve Wynn lured him away. In the 70s and 80s, poker was not represented in all casinos, and there were no separate poker rooms at all. In 1989, Wynn opened the Mirage, the largest casino in Las Vegas at the time. He decided to organize a separate room there exclusively for poker and entrusted all organizational issues to Drache. Eric chose where the hall would be located, what it would look like, and what games it would feature. The new poker room became a real hit; it was there that the most expensive games were held before the Bellagio casino opened in 1998. In the fall of 2020, the owners of Mirage closed their poker room forever.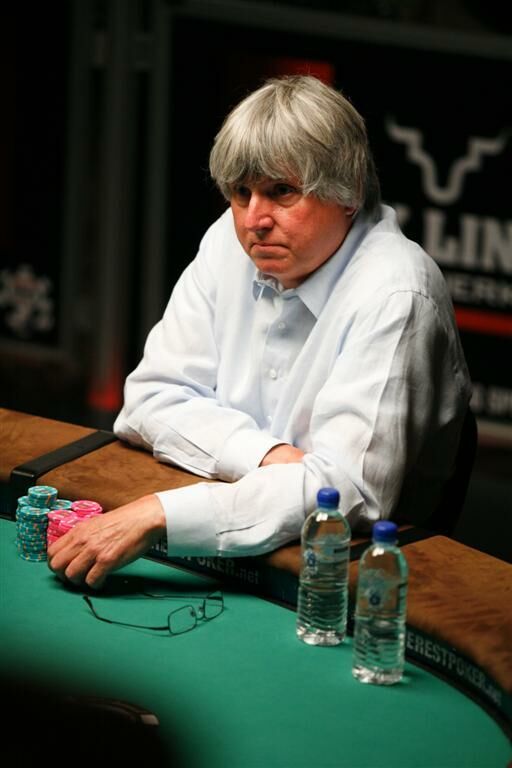 In the mid-90s, Eric moved from Las Vegas to Los Angeles and helped Larry Flynt organize his famous indoor stud game. There, Eric was also responsible for the organization and determined who was allowed at the table. In 2000, Larry, again with the help of Eric, opened the Hustler casino in the California city of Gardena, where his game moved. By then, the stakes had been raised to $2,000/$4,000 with a $1,000 ante and a minimum buy-in of $200,000.
In the mid-2000s, Eric switched to television work and assisted Mori Eskandani on many of his projects – High Stakes Poker, NBC National Heads-Up Challenge, and World Series broadcasts.
In 2012, Eric was elected to the Poker Hall of Fame, of which he was also one of the founders.
"I'm not only surprised and honored to be included," Eric said at the ceremony, "but I'm even a little embarrassed, given the big names of the other nominees." When Jack [Binion] and I came up with the concept for the Hall of Fame in 1979, I had no idea that I would ever be on the list of potential candidates.
Eric himself didn't play poker very often. Throughout his career, his favorite game remained seven-card stud. He cashed five times in World Series tournaments – four times he took 2nd place as well as a 3rd, all of these tournaments were in Stud. He owns the phrase: "I was the seventh best player in the world in seven-card stud, but unfortunately, I always played against the first six."
PokerNews discussed the history of the satellites with two players whose careers they played a defining role in. 20 years before Moneymaker's victory, Tom McEvoy became the champion of the main tournament (https://www.pokernews.com/news/2018/11/the-history-of-the-poker-satellite-tom-mcevoy-32696.htm). He began his path to success through satellites:
-- The World Series was then held at Binion's Horseshoe, and Eric Drache was the tournament director. When the 1982 Main Event began, there were very few entries. At that time, $10,000 was a lot of money. Eric walked into the cash area, approached one of the tables where the participants had noticeably more than $1,000 in their stacks, and suggested: "Why don't you all bet $1k each and the winner gets to play the main?" The players received the idea with enthusiasm.
At that moment, Drache came up with the concept and really began promoting satellites in 1983. [According to some sources, this happened even earlier – in 1978 – approx. ed.] In the Main Event heads-up, I faced Rod Peate. Now he hardly plays poker. We played $110 satellites together at Bingo Palace, and many casinos had qualifiers at the time. All my attempts were unsuccessful, but Rod managed to win one.
Rod and I played limit hold'em, we met often at the $10/$20 tables and got along well. But he was completely unfamiliar to other players. NLHE cash games weren't played in Vegas back then, so I didn't have any winnings. But I was probably the most experienced in tournaments. I've lived in Vegas for four years and haven't missed MTT at all. I think I had more experience than all the other participants combined.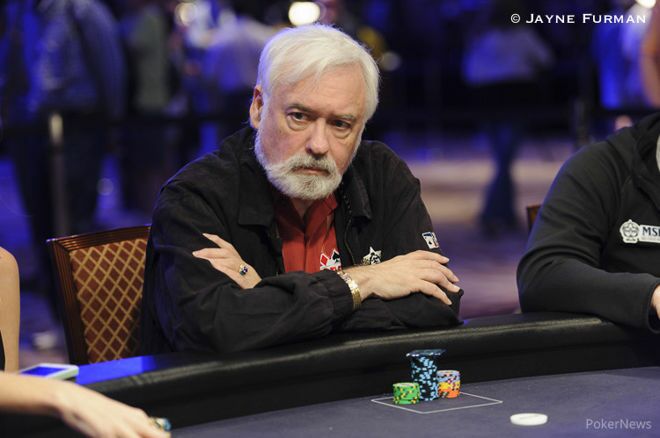 A couple of days before the Main Event, I won a bracelet in a $1,000 Limit Hold'em tournament and received $117,000. But I wasn't playing on my own, so I didn't plan to pay the full buy-in for the main tournament. My backer suggested that I play a one-table 9-max satellite. I went to register but noticed that one of the participants was Johnny Chan. At that time he had not yet become a celebrity, but was already considered a very strong player. I told him that playing the main is my dream, but I didn't want to compete with him. I'd rather wait until the next one starts. But Johnny himself gave me his place.
In 3-max, the remaining players and I exchanged 5% of the action in the main event. One of the opponents was the famous David Sklansky, and the second was Jimmy Doman, who is no longer alive. Another third was taken from me by the main backer. And then Johnny came to the table and said: "Tom, if you win, I'll give you back your buy-in to this satellite for 20% of the action in the main." Naturally, I agreed and then won the satellite. I traded with two more 1% players and played the main tournament for a third of the action.
Rod Peate also sold shares. Can you guess who bought 20%? Yes, Johnny Chan. Also reaching the final table was Doyle Brunson, who was the clear favorite among the bookmakers, and my odds were 9.0. But Eric Drache knew I played tournaments all day long and bet on me.
Going into the final table, no one doubted that Doyle would eat us alive. He really played much better than everyone else, but in 3-max he made a huge mistake against Rod, which cost him the victory.
The heads-up lasted 7.5 hours, this record stood until 2018. We changed the prize money a little because initially, the difference was huge – $216,000 for second, and $540,000 for first. I agreed because I decided that then Rod would relax, and this would help me beat him. But Johnny Chan, who didn't even make it to the final, earned the most money from this final.
The popularity of the World Series of Poker grew every year. I came to Vegas in 1979 and immediately told my friends that my main goal was to play in the main event in five years. I managed it in four and, moreover, won the tournament. In 1983 there were 108 players, a negligible number by modern standards. But then there was no dead money in the tournament at all, and now out of thousands of players, at least half don't know how to play.
Irish regular Dara O'Kearney managed to make good money on online satellites. He spoke (https://www.pokernews.com/news/2018/11/history-of-the-poker-satellite-part-two-dara-okearney-32755.htm) about the features of this format:
– Previously in satellites, it was possible to win several packages for one tournament. After the first, the rest were paid in tournament money. There were players who started grinding these satellites and using tournament dollars as an online bankroll. I was one of them, but we became the main reason for the sudden death of satellites on PokerStars. Winning the package was just a nice bonus for us, but the real goal was to earn as many tournament dollars as possible.
The peak of my grind came when the UKIPT series appeared. There was a year when eight stages were held, and I won 120 packages in them. I received the payment for 112 to my account online. With the EPT everything was similar, I won 4-6 trips to each stage.
But this could not continue indefinitely. Other regulars saw what was happening. And the fields in the satellites have deteriorated greatly; there are too many professionals in them. Because of this, the chances of amateurs were reduced to a minimum. Things have changed from the original idea of ​​a satellite – to provide an inexpensive opportunity to get into a big tournament.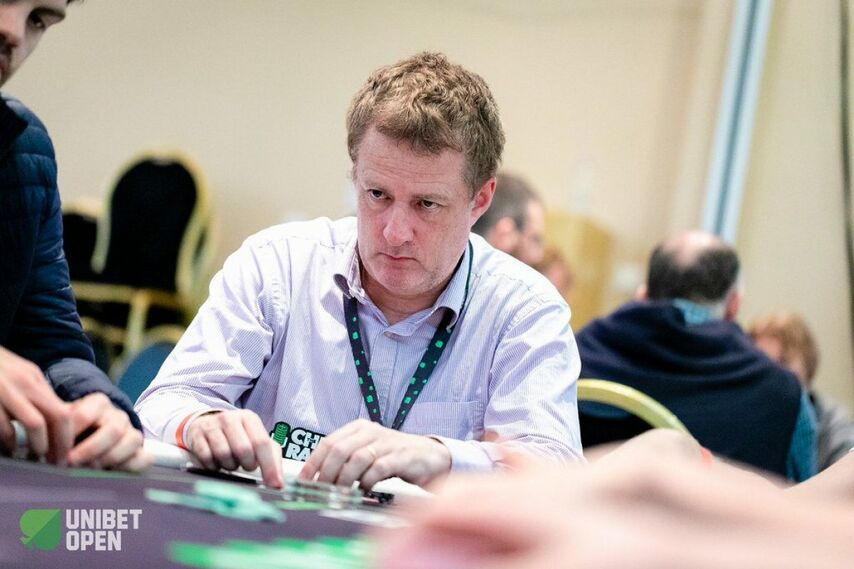 I played the first satellite in my life in 2008 at Paddypower, it was the qualifying tournament for the Irish Open. One in particular stood out to me. Only one package was awarded, the tournament started at 6 PM, and at 10 I went heads-up. I had 100,000 against my opponent's 90,000. But something was mixed up in the lobby, and the blinds stopped growing in heads-up. The big blind was only 200, meaning we were playing 500BB deep. We played all night, but the stacks hardly changed. Closer to the morning, we contacted the support service, but they answered us only at 7:00, apologized, and gave us each a package.
Now almost everywhere you can win only one package and you cannot take away anything with money. This model is better for amateurs, but probably not very profitable for the rooms. After one win, players stop participating, and satellites often come with overlays.