Anyone who has played poker extensively will tell you that position is everything, especially in big-bet games like No-Limit Hold'em and Pot-Limit Omaha. The best position at the table is the button, meaning they are the last to act post-flop, while the cutoff is right before the button and the second best. Also in late position, or in middle position at a six-handed table, is the hijack. Let's learn more about how to play from this position and maximize your EV at the tables.
What is the hijack in poker
The hijack is the term for the position to the direct right of the cutoff. It is still considered a good seat to play post flop, and therefore, is a popular position to raise from. The seat is named the hijack because it can "hijack" the potential loose and aggressive actions from the cutoff and button by raising before it gets to them.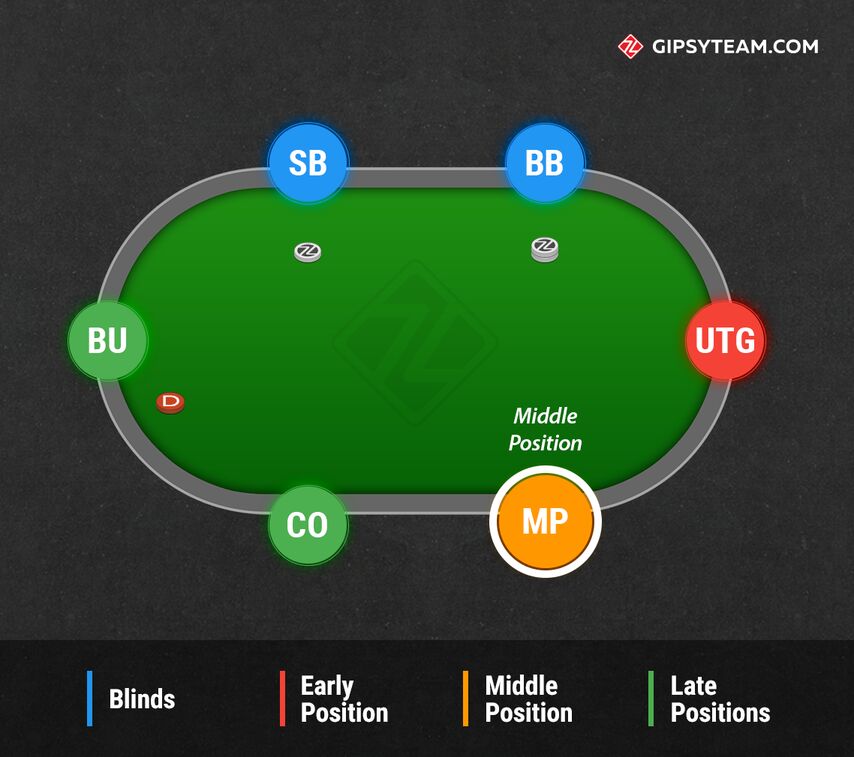 If those two seats fold, the player in the hijack will be acting last throughout the hand after the flop, which can be crucial for success, both in MTTs and cash games on sites like GGPoker, PokerStars, and partypoker.


Long-running room with lively cash games and eight-figure MTTs
GT Bonuses


Bitcoin and US-friendly room that allows HUDs
GT Bonuses


Global crypto-only room with bad beat jackpots and weekly leaderboards
GT Bonuses
Strategy from the hijack
The advantage of playing hands from the hijack is that there are not many players left in the hand pre-flop, and the SB and BB players treat raises with hijack with more respect than they do to raises from the cutoff and button. At a short-handed table of six players, the hijack is the second player to act preflop, so a raise from this position at a short table will likely get even mroe respect.
The main disadvantage is vulnerability. If the button or cutoff enters the hand by calling or 3-betting, you will find yourself in a difficult situation. In the first case, you will have to play out of position post-flop, and in the second case, you will have to think about whether your opponent is bluffing or not, what you would do if you had a marginal hand, and many other things.
You should largely avoid limping anywhere at the table, but especially in late positions like the hijack, cutoff, or button. If you face a raise, and even if not, you will likely be playing a multiway pot, meaning the value of your hand will decrease. So in most cases, it is worth raising so as not to find yourself in a difficult situation and have a chance to win the hand right away, by taking it down preflop.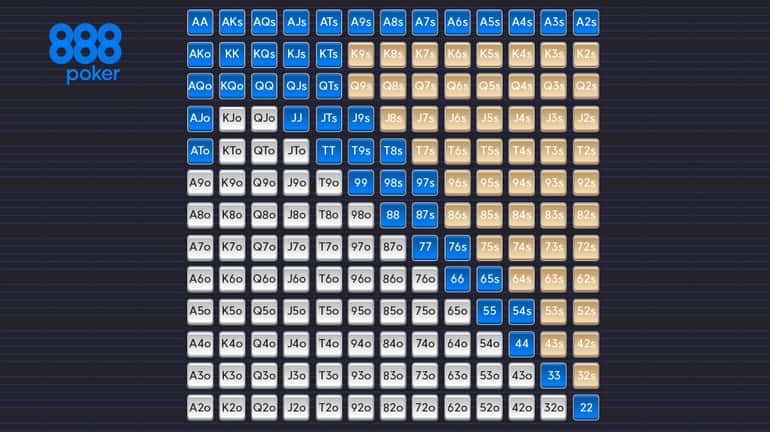 Players from the blinds will not three-bet you very often, especially at lower stakes. And if one of them calls, then the victory can often be won by a continuation bet after the flop, especially if it's a dry, uncoordinated flop.
Ways to increase your win rate from the hijack
Like some other situations in poker, it is difficult to relay blanket rules on how to improve in specific scenarios like playing from the jack. However, there are always things that you can do both at and away from the table that will improve your overall game, regardless of what position you are playing from. There are no special secrets on how to improve the quality of the game on hijack. You need to improve your game literacy both pre-flop and post-flop – then in any position you will know how to act optimally. In order to do this, you need to work hard to develop a general understanding of the strategy and break down difficult hands. Here's what will help you win more often:
Finding a coach to work with. Paying for coaching isn't for every poker player, but for some, it's exactly what they need to elevate their game. And it's difficult to overestimate the effectiveness of training: coaches will regularly analyze your game with one on one mentorship and full attention, breaking dwon the game in terms any level of player can understand. This is the fastest way to learn how to play profitably and move up the limits.
Working with software. Many pros and amateurs alike say they prefer to spend most of their training time in auxiliary programs. Exercise machines, calculators, and trackers will help you raise your game level. Beginners should start by purchasing the latter: take a look at Holdem Manager 3 or Hand2Note. Popular poker software can be purchased without extra charges in the GipsyTeam store.
Explore cheap or free content. Thanks to sites like YouTube and GipsyTeam, you can spend your free time studying articles and watching videos for free, sometimes learning from the biggest names in poker, like Phil Galfond and Fedor Holz. You can also spend a small monthly sum to have access to PokerGO and it's hundreds of hours of WSOP and high-stakes poker action.
In summary, the hijack is a position that you should become comfortable playing from, both with premium holdings, and lighter hands if you are looking to open your game up. Combining that with some off the table homework, and you should see a big boost in your profits at the live and online tables.