What is a lowball in poker? Lowball in poker refers to a poker variant in which the lowest or 'worst hand wins. Multiple Lowball versions use various hand-ranking systems. In Lowball, the rules differ from traditional poker, as the goal is to obtain the lowest possible hand.
Popular Lowball Games
Much like Seven Card Stud, there are a few different forms of Lowball poker. The most popular ones are listed below.
California Lowball (A-5)
One popular variant of lowball poker is Ace-to-Five, also known as California Lowball. The lowest hand possible in this game is A-2-3-4-5, with the Ace playing as a low card. California Lowball may be played with or without an ante; however, blinds are the more familiar format. The big blind is equivalent to the minimum bet.


Long-running room with lively cash games and eight-figure MTTs
GT Bonuses


Bitcoin and US-friendly room that allows HUDs
GT Bonuses


Global crypto-only room with bad beat jackpots and weekly leaderboards
GT Bonuses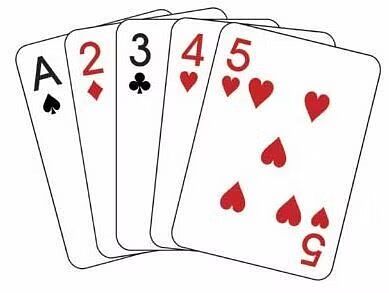 The best hand in California Lowball
A betting round begins after dealing five cards to each player. The player immediately to the dealer's left makes the first wager if there is an ante. Blinds are considered the opening bets in a game of poker. Thus, the action always starts with the player to the left of the person who placed the last big blind. Big blind players have the option to raise.
After completing the first round of betting, players may discard as many cards as they choose, and the dealers will hand them replacement cards. There are frequently numerous betting rounds, with players having the option to fold, call, or raise their bets. The remaining players show their cards after the last betting round, and the player with the lowest hand wins the pot. To win in California Lowball poker, players must properly analyse the value of their cards and have a strong awareness of hand rankings.
If you're in the mood for some thrilling online poker action, look no further than popular platforms like PokerStars, 888 Poker, and AmericasCardroom. These top-notch poker sites offer a wide range of games, including the intriguing variant of lowball poker.
Kansas City Lowball (2-7)
Deuce-to-Seven Lowball, commonly known as Kansas City Lowball, is a distinctive poker variant that differs from conventional hand rankings. Unlike standard poker, straights and flushes are considered high hands, and aces only hold their high value. The best possible hand in Kansas City Lowball is 2-3-4-5-7, commonly called the "Kansas City" hand: pairs, trips, and any hand with a card higher than a 7 work against your goal. The game follows a draw format, meaning players can discard and replace cards to improve their hands. This variation is similar to California Lowball regarding the deal, draw, and betting.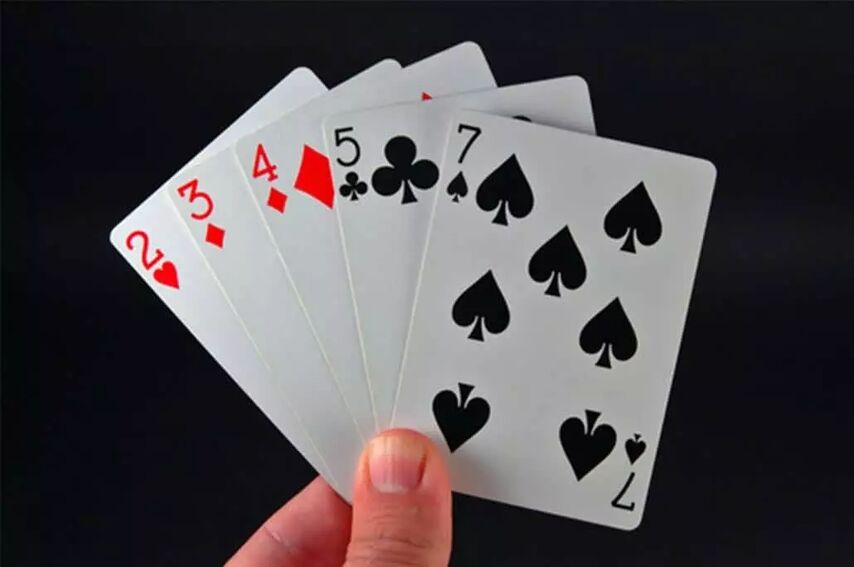 3-Card Lowball Poker
As the title indicates, 3-Card Lowball Poker is similar to other lowball games. Still, the big difference is a table casino game, where the player and dealer get three cards. They both try to make the lowest possible three-card poker hand. Aces count as low, and straights and flushes count against the player — so the best possible hand is 4-2-A as long as it's not the same suit. Players can draw cards first, and the dealer does the same if needed. The best, or in this case, the worst, hand will win the deal.
Lowball Drawing Strategy
An effective Lowball Poker strategy focuses on discarding and replacing cards effectively to improve your hand and attain an edge over opponents. Look at some relevant examples of suitable drawing methods in Lowball Poker. The goal is always to try to make the lowest hand possible without making a straight. Therefore, if you have a hand like 9-7-6-5-4, you will want to discard the nine, but you should also consider discarding the six, as you can't possibly have the nuts with a six. It will also ensure you don't make a useless straight on a future draw, nullifying your hand.
You can also pull off some big bluffs in Lowball, especially 2-7 No-Limit. If you are dealt a hand such as 4-3-3-2-2, you can try to represent a huge hand by betting big and standing pat. You do this because you are blocking many of the cards your opponent could draw to make the nut low hand. This move is called "snowing." If you aren't comfortable trying these moves at the live table, you can always practice these plays in a freeroll.
The key to a good Lowball Poker drawing strategy is meticulously reviewing one's hand and selecting cards to be changed. It is critical to evaluate the potential worth of each discarded card and the chance of obtaining a more favourable card. The ability to make logical judgments during the drawing phase may greatly increase a player's chances of winning.
Understanding and implementing effective drawing techniques in Lowball Poker may significantly improve a player's overall performance. Mastering the art of lowball poker demands an astute understanding of the rules, smart card selection, and making informed decisions is how to play Lowball Poker.
Importance of Playing In Position
Playing in position is an often overlooked but crucial aspect of lowball poker, and seasoned players understand its profound impact on the outcome of a hand. You won't be able to read your opponent's hands in any other game as you will in lowball poker. You can immediately determine if your rivals are holding a strong hand by looking at how they bet and how they discard. Using position, you can see how many cards they draw before your turn and act accordingly.
Consider the following scenario: You have a 9-6-4-3-2, a solid hand in 2-7 lowball. If you are in an early position, you may raise, risking a re-raise from another player with a potentially superior hand. In a late position, on the other hand, you may carefully study the actions of others and change the strategy appropriately, perhaps staying pat if your opponent draws multiple cards.
Comparably, being in a late position gives you the benefit of watching your opponents' actions in Kansas City lowball, where the lowest unpaired hand wins. Imagine holding a strong hand of 8-6-4-3-2. By studying your opponents' betting patterns from a late position, you may determine the strength of their hands and use this knowledge to guide your next moves.
Playing in position in lowball poker is like having a strong lens that allows you to analyse the actions of others and alter your play appropriately, increasing your chances of victory. With its distinct set of rules, Lowball Poker challenges players to reevaluate their strategies and embrace the art of subtlety.