If you don't know what a martingale strategy is – don't worry; most poker players don't.
A martingale is a betting strategy that is supposed to protect you from losses in casino games. The idea is that you double your bet every time you lose.
So let's say you are playing a hand of blackjack for $5, but you lose. According to the martingale strategy, you should play $10 on the next hand and continue doubling your wager until you win.


Long-running room with lively cash games and eight-figure MTTs
GT Bonuses


Bitcoin and US-friendly room that allows HUDs
GT Bonuses


Global crypto-only room with bad beat jackpots and weekly leaderboards
GT Bonuses
When you win, the amount you collect should cancel out the losses of your previous bets.
This can work quite well in casino games, but what is a martingale in poker?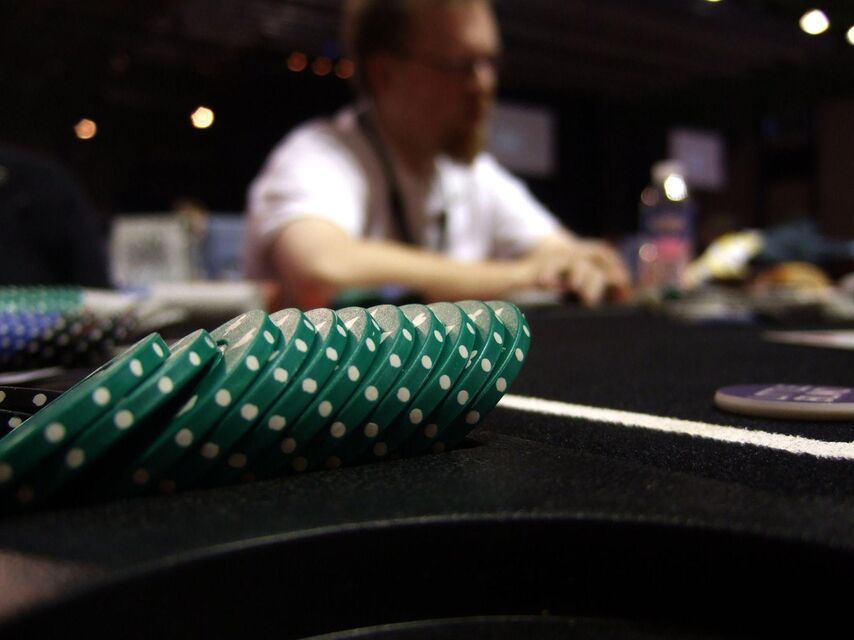 How Can You Use Martingale in Poker?
If you double your bets every time you lose in poker, you will not start winning and your chip stack will probably find a new home somewhere else at the table.
So instead of the bet sizes, we need to apply martingale to something else.
Some poker players could use the martingale strategy for Sit & Go or Spin & Go events. The plan would be, every time you lose one of the events, you double the size of the buy-in.
So if you get knocked out of a $0.50 SNG, join a $1 SNG next, and then a $2 SNG if that fails.
We do not recommend using the martingale strategy in poker.
Martingale in Poker: Why it Won't Work in This Game
It's easy to understand why the martingale strategy works best with casino games, but not necessarily live or online poker.
When the martingale strategies were first conceived in 18th-century France, they were designed for simpler games. Martingale works best when it's used for games like roulette when the player can choose either Red or Black with a 50/50 probability.
If you are playing roulette, doubling your bet over and over does not raise the difficulty of the game. Whether you bet $5 or $500, the game remains at the same level of difficulty.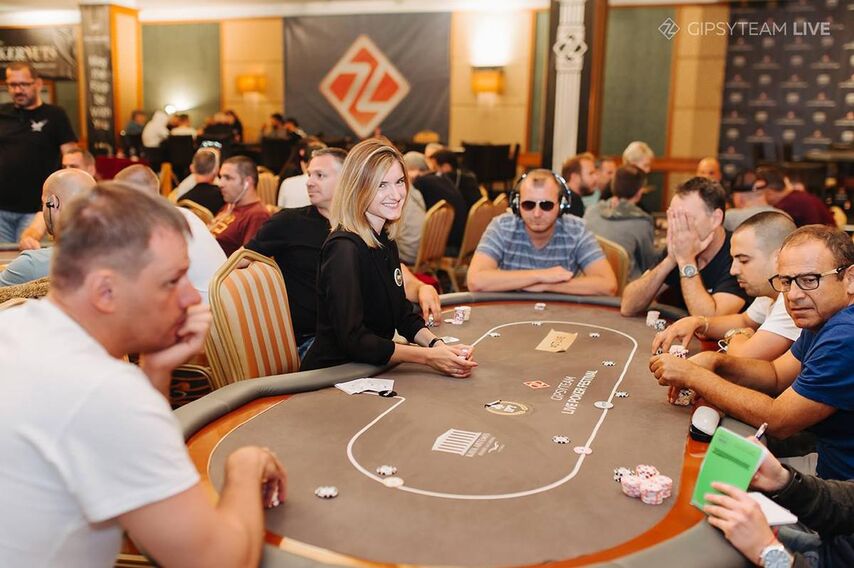 In poker, the level of difficulty does increase as you raise your buy-in size.
The players you will compete with at lower-level buy-ins are completely different from the players at high stakes.
If you use martingale in poker, you will encounter tougher opponents as you play higher stakes, meaning your win rate will drop. Essentially, the higher you rise in the stakes, the less likely it is that you will win.
It's very unlikely that most players would be able to financially survive the martingale strategy playing SNG or Spin & Go poker. If they consistently lose at the lower stakes, there's very little chance they will win at the higher stakes. The risk of losing grows exponentially for the player using a martingale approach.
Improve Your Win Rate Without Martingale Strategy
Play fundamentally solid poker and find a stake level where your win rate is decent. Play cash games or tournaments at stakes that offer a high win rate, then slowly increase the stakes. This is far more reliable than trying to subvert skill by using a martingale strategy.
You can track your win rate with several programs, like Hand2Note or Holdem Manager.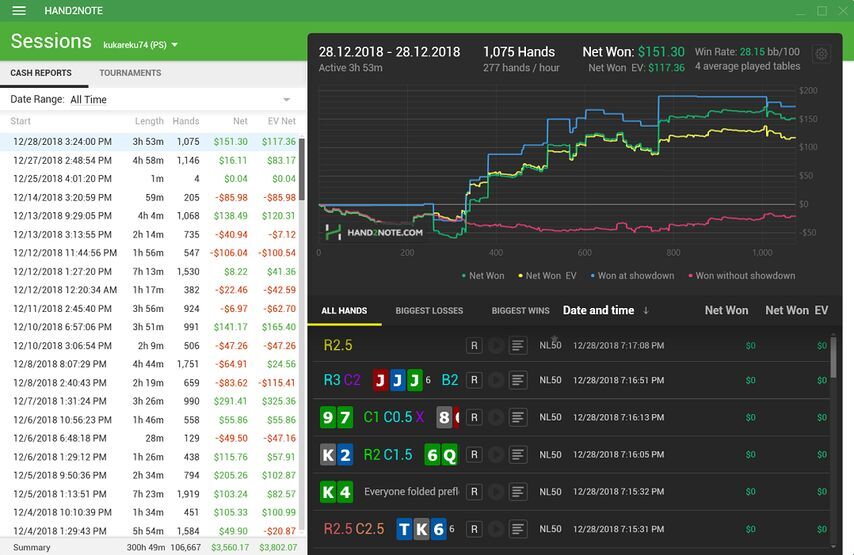 You should treat your bankroll like an investment, meaning, only expose yourself to a certain amount of risk. Professionals agree that most inexperienced players have too much of their bankroll on the table. In reality, you should have enough of a bankroll to buy into your chosen game twenty-five times or more.
Follow the golden rules of bankroll management if you want to play poker long-term.
When you play on a "soft" site with casual players, your win rate can get a boost. Remember that switching to a new poker site offers you 2 immediate benefits.
Experienced players who use tracking software won't have any data on you at first
You can collect a 100% matched deposit bonus and instantly boost your bankroll
Instead of applying the martingale strategy or other quick fixes, we recommend starting on a fresh site and playing solid poker.
More Ways to Improve Your Poker Strategy
There are no quick fixes or "one size fits all" in the game of poker.
Poker players create advantages by studying and practicing the game to triumph over weaker opponents.
There are a few ways to do this:
Use poker tools to build a skill advantage over your opponents. Learning ranges should be your first step, and from there, you can apply optimal GTO (Game Theory Optimal) strategies.
Gain experience by playing more and entering freeroll events. Some players might think that a free tournament won't be a good learning environment, but they'd be wrong. You can expect some wild and unorthodox plays for the first levels of the tournament, but then it will play like a normal poker tournament.
Use leak finders in poker tracking tools to find out where you are losing money during your sessions. All poker players have leaks and you should find out what yours are.